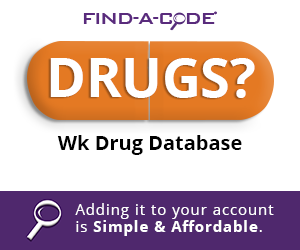 UPDATE Post op care and hospitalists after the consult changes
December 17th, 2009 - Codapedia Editor
---
Change: December 15, 2009--Good news!

The consult change would seem to allow hospitalists to bill for post op care using the initial hospital care codes. Here is a post by Seth Canterbury, published with his kind permission, about the topic.
I read it to allow everyone's initial inpatient visit to be billable as Initial Hospital care, regardless of whether or not the initial visit would or would not have met the definition of a consult as it used to appear in the manual, and regardless of whether their first inpatient evaluation takes place on the day of admission or a later date.
From the change request:
"In the inpatient hospital setting and the nursing facility setting all physicians (and qualified nonphysician practitioners where permitted) who perform an initial evaluation may bill the initial hospital care codes (99221 – 99223) or…"
They refer to the Initial Care codes being used by multiple providers for each provider's "initial evaluation," with no qualification that the service must be one the meets the definition of what used to be a consult. This means, according to my reading, initial transfer-of-care evaluations would be coded the same as initial request-for-opinion evaluations and coded as 99221-99223. They are both simply treated as "an initial evaluation." Nowhere in the new language is any reference made to having to determine which initial evaluations constitute what used to be considered a consult vs. a transfer-of-care situation, and that we are then required to code transfer-of-care initial evaluations using Subs. Hosp. Visit codes.
Here is the quote that most closely pertains to the question:
"In the inpatient hospital setting and the nursing facility setting all physicians (and qualified nonphysicians where permitted) who perform an initial evaluation and management may bill the initial hospital care codes (99221 – 99223) or nursing facility care codes (99304-99306). As a result of this change, multiple billings of initial hospital and nursing home visit codes could occur even in a single day." [emphasis mine]
Saying that multiple Initial Care visits could occur "even in a single day" implies to me that the sentence up to that point assumed that the point had been made/assumed that multiple billings of Initial Care on different days was allowed, and that they just needed to go a step further and say that you will even have multiple initial care visits billed on the same day.
So if a certain specialty doesn't provider their "initial evaluation" until post-admission day 30, that's when that service will bill 99221-99223, according to how I read these rules.
Below text from summer, 2009
The rise of hospitalist services in community hospitals has been swift in the US, and no one is happier than Surgeons. Having a medicine specialist in the house means the surgeon can concentrate on surgery, and leave the management of the patient's medical problems to someone else. And, as hospitalist physicians say, "You don't want the surgeons writing the insulin orders." That may be true.
However, the first post op visit by the hospitalist group is not a consult, but a subsequent hospital visit. The surgeon is not looking for an opinion, but is transferring the care of the patient to the hospitalist service for the medical conditions. Only a subsequent hospital service may be billed. Here is the citation from the CMS manual:
I. Surgeon's Request That Another Physician Participate In Postoperative Care
If the surgeon asks a physician or qualified NPP who had been treating the patient
preoperatively or who had not seen the patient for a preoperative consultation to take
responsibility for the management of an aspect of the patient's condition during the
postoperative period, the physician or qualified NPP may not bill a consultation because
the surgeon is not asking the physician or qualified NPP's opinion or advice for the
surgeon's use in treating the patient. The physician or qualified NPP's services would
constitute concurrent care and should be billed using the appropriate subsequent hospital
care codes in the hospital inpatient setting, subsequent NF care codes in the SNF/NF
setting or the appropriate office or other outpatient visit codes in the office or outpatient
settings.
###
Questions, comments?
If you have questions or comments about this article please contact us. Comments that provide additional related information may be added here by our Editors.
Latest articles: (any category)
COVID Vaccine Coding Changes as of November 1, 2023
October 26th, 2023 - Wyn Staheli
COVID vaccine changes due to the end of the PHE as of November 1, 2023 are addressed in this article.
Medicare Guidance Changes for E/M Services
October 11th, 2023 - Wyn Staheli
2023 brought quite a few changes to Evaluation and management (E/M) services. The significant revisions as noted in the CPT codebook were welcome changes to bring other E/M services more in line with the changes that took place with Office or Other Outpatient Services a few years ago. As part of CMS' Medicare Learning Network, the "Evaluation and Management Services Guide" publication was finally updated as of August 2023 to include the changes that took place in 2023. If you take a look at the new publication (see references below),....
Can We Score Interpretation of an EKG Towards E/M Medical Decision Making?
October 10th, 2023 - Aimee Wilcox
When EKGs are performed in the facility setting or even in the physician's office, what are the requirements for reporting the service and who gets credit for scoring data points for Evaluation and Management (E/M) medical decision making (MDM)? Let's take a look at a few coding scenarios related to EKG services to get a better understanding of why this can be problematic.
Accurately Reporting Signs and Symptoms with ICD-10-CM Codes
October 5th, 2023 - Aimee Wilcox
Coders often find themselves unsure of when to report a sign or symptom code documented in the medical record. Some coders find their organization has an EHR that requires a working diagnosis, which is usually a sign or symptom, be entered to order a test or diagnostic study or image. Understanding the guidelines surrounding when signs and symptoms should be reported is the first step in correct coding so let's take a look at some scenarios.
The 2024 ICD-10-CM Updates Include New Codes for Reporting Metabolic Disorders and Insulin Resistance
September 19th, 2023 - Aimee Wilcox
Diabetes is a chronic disease that just seems to consistently be increasing instead of improving resulting in a constant endeavor by medical researchers to identify causal effects and possible treatments. One underlying or precipitating condition that scientists have identified as a precipitating factor in the development of diabetes is insulin resistance, which is a known metabolic disorder. As data becomes available through claims reporting, additional code options become possible with ICD-10-CM.
Documenting and Reporting Postoperative Visits
September 12th, 2023 - Aimee Wilcox
Sometimes we receive questions regarding documentation requirements for specific codes or coding requirements and we respond with information and resources to support our answers. The following question was recently submitted: Are providers required to report postoperative services on claims using 99024, especially if there is no payment for that service? What documentation is required if you are reporting an unrelated Evaluation and Management (E/M) service by the same physician during the postoperative period? 
Understanding Gastroesophageal Reflux Disease and ICD-10-CM Coding
August 22nd, 2023 - Aimee Wilcox
Gastroesophageal reflux disease or GERD for short, is a disease that impacts millions of Americans on a weekly basis. Symptoms are uncomfortable, as are some of the tests used to diagnose it, but understanding the disease, tests, and treatments helps us better understand how to code the disease using ICD-10-CM codes.