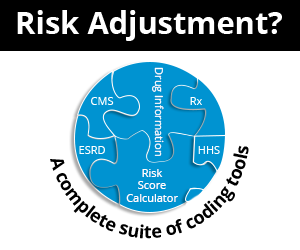 Prolonged services for office and outpatient visits
July 31st, 2009 - Codapedia Editor
---
This is an article describing using prolonged services codes in an office setting. There is a separate article in Codapedia about using prolonged services codes in an inpatient setting. There is an article describing using non-face-to-face codes, as well.
Prolonged services codes are add-on codes. They are used in addition to another CPT® code. The outpatient prolonged services for face-to-face services are 99354 and 99355. See the CPT® book for the complete descriptions of these codes. These codes may be used with:
99201--99215: New or established patient visits
99241--99245: Outpatient consults
99324--99337: Domiciliary services
99341--99350: Home services
90809 and 90815: Two psychiatric services, with typical times of 75-80 minutes
The prolonged services codes may not be used in conjunction with any other CPT® codes.
In order to use these codes, the physician or Non-Physician Practitioner must spend thirty minutes more time with the patient than the typical time for the service being performed. That is, if the service would be coded as a 99213 based on the three key components, (typical time=15 minutes) and the physician or NPP spent 45 minutes with the patient, the provider could bill 99213 and 99354. This makes it difficult for providers: the typical time for each visit is different, and thus the threshold time to use the prolonged services codes is different. The chart in the CPT® book is confusing, but there is a pdf file attached thatt shows the typical times and the threshold times for prolonged services. Also, the CMS Claims Processing Manual has an easy chart to use.
Select the base code based on the level of history, exam and MDM. Then, if the threshold time for prolonged care is met, add on the prolonged services code.
Document time in the medical record. Although CPT® is not this specific, the Medicare Manual says this:
The start and end times of the visit shall be documented in the medical record along with the date of service.
Remember, only the provider time counts, not staff time. See the article in Codapedia entitled, "I had a wheezer in the office, can I bill a 99215." The time the patient is in the office does not determine prolonged services, only the time of the billing provider.
E/M services in which the entire visit is spent in counseling
If the entire visit was spent in counseling (and not in history and exam, but all discussion of the patient's medical problems, alternatives for treatment, importance of compliance, etc.) then first select the code based on the total time. That is, do not use a low level code and add prolonged services to it for a visit that is totally discussion. In that case, use time to select the appropriate CPT® code, until the highest level of code is reached in that category. Then, use a prolonged services code ony if the threshold time for the highest visit plus thirty minutes is met.
Here's an example. A patient presents to an Oncologist's office for a follow up to a recent hospitalization. During the hospitalization, the patient's cancer was diagnosed, and all of the work up was performed. The physician now has those results and the physician and patient has an appointment to discuss the treatment options. It is an established patient visit. The physician spends 60 minutes with the patient in this discussion, all face-to-face time. The physician should bill 99215, which as a typical time of 40 minutes, not 99213 and 99354 (typical time 15 plus 30), not 99214 (typical time 24 plus 30). Why? Because for visits that are only counseling, the Medicare Manual states this:
In those evaluation and management services in which the code level is selected based on time, prolonged services may only be reported with the highest code level in that family of codes as the companion code.
If in our example above the physician had spent 75 minutes with the patient, the physician could have billed 99215 adn 99354.
Key points:
Document start and stop times when adding prolonged services codes
These are add-on codes, not meant to be used alone
They may only be added to specific codes
Only provider, face-to-face time may be used with the prolonged services codes
###
Questions, comments?
If you have questions or comments about this article please contact us. Comments that provide additional related information may be added here by our Editors.
Latest articles: (any category)
Reporting Modifiers 76 and 77 with Confidence
April 18th, 2023 - Aimee Wilcox
Modifiers are used to indicate that a procedure has been altered by a specific circumstance, so you can imagine how often modifiers are reported when billing medical services. There are modifiers that should only be applied to Evaluation and Management (E/M) service codes and modifiers used only with procedure codes. Modifiers 76 and 77 are used to identify times when either the same provider or a different provider repeated the same service on the same day and misapplication of these modifiers can result in claim denials.
Five Documentation Habits Providers Can Use Implement to Improve Evaluation & Management (E/M) Scoring
April 11th, 2023 - Aimee Wilcox
Provider education on E/M coding updates is vital to the success of any organization, but how do you whittle down the massive information into bite-sized pieces the providers can learn in just a few minutes? Check out the five steps we have identified to teach providers in just a few minutes that can significantly impact and improve coding outcomes.
Second Quarter 2023 Updates are Different This Year
April 6th, 2023 - Wyn Staheli
The second quarter of 2023 is NOT business as usual so it is important to pay attention to ensure that organizational processes and training take place to avoid mistakes. Not only have ICD-10-CM coding updates been added to the usual code set updates (e.g., CPT, HCPCS, ICD-10-PCS), but the end of the COVID-19 Public Health Emergency will bring about changes that will also take place during the quarter (but not on April 1, 2023.
7 Measures Developed by the HHS Office of Inspector General (OIG) to Identify Potential Telehealth Fraud
March 28th, 2023 - Aimee Wilcox
A recent review of telehealth services reported in Medicare claims data during the pandemic where these seven measures for identifying suspected fraud, waste, and abuse were applied, revealed more than a thousand Medicare providers potentially committed fraud during this period. What are the measures the OIG applied during their review, and how will that impact future telehealth guidelines moving forward?
MUEs and Bilateral Indicators
March 23rd, 2023 - Chris Woolstenhulme
MUEs are used by Medicare to help reduce improper payments for Part B claims. This article will address the use of the National Correct Coding Initiative (NCCI) and Medically Unlikely Edits (MUEs) and how they are used by CMS.
It is True the COVID-19 PHE is Expiring
March 16th, 2023 - Raquel Shumway
The COVID-19 PHE is Expiring, according to HHS. What is changing and what is staying the same? Make sure you understand how it will affect your practice and your patients.
Billing Process Flowchart
March 2nd, 2023 -
The Billing Process Flowchart (see Figure 1.1) helps outline the decision process for maintaining an effective billing process. This is only a suggested work plan and is used for demonstration purposes to illustrate areas which may need more attention in your practice's policies and...