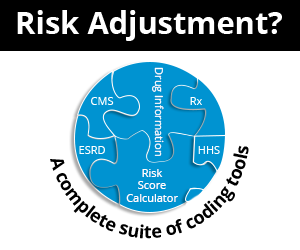 Preventive medicine and office visit, same day
June 1st, 2015 - Codapedia Editor
1 Vote -

Sign in

to vote or comment.
---
Can I use modifier 25 on an E/M service on the same day as a preventive medicine exam
Let's review what a preventive medicine service is, in order to answer that question. Preventive medicine services are:
• The description given by CPT® for "annual physicals"
• Divided into new and established patient visits
• Categorized by the age of the patient
• Individually listed, with RVUs in chart in appendix
• 99381—99387 for new patient, preventive medicine, delineated by age
• 99391—99397 for established patient, preventive medicine, delineated by age
A preventive medicine service includes:
• Age/gender appropriate comprehensive history and physical exams
• Require anticipatory guidance and risk factor reduction
• Referral for/provision of screening tests and immunizations
• Include treatment of existing problems that "do not require significant extra work"
• Separate payment (per CPT) is allowed for vision, hearing and screening tests, although not all payers pay based on CPT® rules
• Typically, tympanometry is paid separately, but the vision screening (99173) may not be (Although it should be, per CPT
• Many visits have components of both preventive medicine services and "sick" visits
Bill a self pay patient or a commercially insured patient both a preventive medicine and office visit when: (Medicare and Medicaid have their own rules, of course!)
The provider performed significant additional work and documented that work. This could be for a new onset problem or deteriorated existing problems
The History of the Present Illness shows this extra work by describing the patient's symptoms. (He reports that for the last 4 weeks he has had increasing….made worse by….He relates the start to an episode….) Or, document the patient's chronic diseases (Her BP readings at home are not good, although she continues on…. We have checked her machine with ours in the office…. She also reports that her osteoarthritis is not in good control and the medication…. In the morning, especially…..) Show the extra work. "Patient with a history or XYZ is doing well at home" is not extra work.
Assessment and plan shows management of these problems. If the assessment and plan relates entirely to health maintenance (She refuses a colonoscopy but we gave her a flu shot today. She's scheduled for a mammogram and DEXA scan" that does not show the need for an office visit on the same day. "I sent her for STAT labs, xrays…" "I adjusted her hypertension medicine and asked her to come back every week for the next few weeks to have it checked in our office."
Can you get paid for both?
• Varies by insurance company
• A separate note helps you to select the level of service for the non-preventive medicine portion of the service
• A separate note shows the insurance company the significant extra work you performed—although it is not required by CPT
CPT® says: "If an abnormality/ies is encountered or a preexisting problem is addressed in the process of performing this preventive medicine evaluation and management service, and if the problem/abnormality is significant enough to require additional work to perform the key components of a problem-oriented E/M service, then the appropriate Office/Outpatient code 99201-99215 should be reported. Modifier 25 should be added to the Office/Outpatient code to indicate that a significant, separately identifiable E/M service was provided by the same physician on the same day as the preventive medicine service. The appropriate preventive medicine service is additionally reported."
###
Questions, comments?
If you have questions or comments about this article please contact us. Comments that provide additional related information may be added here by our Editors.
Latest articles: (any category)
HIPAA Penalty Changes
January 11th, 2021 - Wyn Staheli, Director of Research
On January 5, 2021, H.R. 7898 was signed into law by President Trump. This new law modifies the HITECH Act such that when an organization experiences a breach, fines and/or penalties may be reduced if (for at least a year) they have instituted "recognized security practices" as defined within the law.
CDT and CPT - The Same but Different!
December 8th, 2020 - Christine Woolstenhulme, QCC, QMCS, CPC, CMRS
Reporting a CPT code for an evaluation of a patient is based on time and if the patient is a new or established patient. Evaluation and Management codes are different than other codes, it is important to understand how they are used, prior to 2021 they were based on a ...
How to Search Find-A-Code for Medicare Policies and Guidelines — LCDs, NCDs and Articles —
November 18th, 2020 - Raquel Shumway
Help for Searching Find-A-Code when searching for Medicare Policies and Guidelines — LCDs, NCDs and/or Articles.
Cross-A-Code Instructions in Find-A-Code
November 18th, 2020 - Raquel Shumway
Cross-A-Codeis a toll found in Find-A-Code which helps you to locate codes in other code sets that help you when submitting a claim.
COVID Vaccine Codes Announced
November 11th, 2020 - Wyn Staheli, Director of Research
On November 10, 2020, the American Medical Association (AMA) announced the addition of two new codes which will be used for the new COVID-19 vaccines along with 4 new administration codes to be used when reporting the administration of these vaccines.
Are You Aware of the 2021 Star Rating System Updates?
November 5th, 2020 - Aimee Wilcox, CPMA, CCS-P, CST, MA, MT, Director of Content
Each year the Centers for Medicare & Medicaid Services (CMS) publishes the Star Ratings System Updates for Medicare Advantage (Part C) and Medicare Prescription (Part D). This rating system was developed to help beneficiaries identify and select the health plans that best meet their needs, specifically addressing main issues:  Quality of ...
Special Needs Plans Help Beneficiaries and Risk Adjustment Reporting
October 22nd, 2020 - Aimee Wilcox, CPMA, CCS-P, CST, MA, MT, Director of Content
It is no secret that Medicare and Medicaid are steadily moving towards their goal of value-based health care. Medicare Part C (Medicare Advantage) identifies and rewards payers, and subsequently their providers, for increasing the efficiency and quality of care they provide to Medicare...