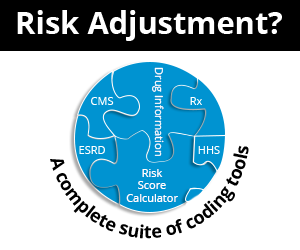 Preventive medicine and office visit, same day
June 1st, 2015 - Codapedia Editor
1 Vote -

Sign in

to vote or comment.
---
Can I use modifier 25 on an E/M service on the same day as a preventive medicine exam
Let's review what a preventive medicine service is, in order to answer that question. Preventive medicine services are:
• The description given by CPT® for "annual physicals"
• Divided into new and established patient visits
• Categorized by the age of the patient
• Individually listed, with RVUs in chart in appendix
• 99381—99387 for new patient, preventive medicine, delineated by age
• 99391—99397 for established patient, preventive medicine, delineated by age
A preventive medicine service includes:
• Age/gender appropriate comprehensive history and physical exams
• Require anticipatory guidance and risk factor reduction
• Referral for/provision of screening tests and immunizations
• Include treatment of existing problems that "do not require significant extra work"
• Separate payment (per CPT) is allowed for vision, hearing and screening tests, although not all payers pay based on CPT® rules
• Typically, tympanometry is paid separately, but the vision screening (99173) may not be (Although it should be, per CPT
• Many visits have components of both preventive medicine services and "sick" visits
Bill a self pay patient or a commercially insured patient both a preventive medicine and office visit when: (Medicare and Medicaid have their own rules, of course!)
The provider performed significant additional work and documented that work. This could be for a new onset problem or deteriorated existing problems
The History of the Present Illness shows this extra work by describing the patient's symptoms. (He reports that for the last 4 weeks he has had increasing….made worse by….He relates the start to an episode….) Or, document the patient's chronic diseases (Her BP readings at home are not good, although she continues on…. We have checked her machine with ours in the office…. She also reports that her osteoarthritis is not in good control and the medication…. In the morning, especially…..) Show the extra work. "Patient with a history or XYZ is doing well at home" is not extra work.
Assessment and plan shows management of these problems. If the assessment and plan relates entirely to health maintenance (She refuses a colonoscopy but we gave her a flu shot today. She's scheduled for a mammogram and DEXA scan" that does not show the need for an office visit on the same day. "I sent her for STAT labs, xrays…" "I adjusted her hypertension medicine and asked her to come back every week for the next few weeks to have it checked in our office."
Can you get paid for both?
• Varies by insurance company
• A separate note helps you to select the level of service for the non-preventive medicine portion of the service
• A separate note shows the insurance company the significant extra work you performed—although it is not required by CPT
CPT® says: "If an abnormality/ies is encountered or a preexisting problem is addressed in the process of performing this preventive medicine evaluation and management service, and if the problem/abnormality is significant enough to require additional work to perform the key components of a problem-oriented E/M service, then the appropriate Office/Outpatient code 99201-99215 should be reported. Modifier 25 should be added to the Office/Outpatient code to indicate that a significant, separately identifiable E/M service was provided by the same physician on the same day as the preventive medicine service. The appropriate preventive medicine service is additionally reported."
###
Questions, comments?
If you have questions or comments about this article please contact us. Comments that provide additional related information may be added here by our Editors.
Latest articles: (any category)
2023 ICD-10-CM Code Changes
October 6th, 2022 - Christine Woolstenhulme, CPC, CMRS, QCC, QMCS
In 2022 there were 159 new codes; the 2023 ICD-10-CM code update includes 1,176 new, 28 revised, and 287 deleted codes, a substantial change from last year. The 2023 ICD-10-CM codes are to be used for discharges from October 1, 2022 through September 30, 2023, and for patient encounters from ...
Emergency Department - APC Reimbursement Method
September 15th, 2022 - Christine Woolstenhulme, CPC, CMRS, QCC, QMCS
CMS pays emergency department visits through a payment method using Ambulatory Payment Classifications (APCs). Most payers also use the APC reimbursement system; however, there may be some differences in payer policies (always review your specific payer policy). APCs are the primary type of payment made under the OPPS, comprising groupings ...
Why Medical Coding and Billing Software Desperately Needs AI
September 7th, 2022 - Find-A-Code
It has been said that the healthcare industry is notoriously slow in terms of technology adoption. One need only look at how convoluted medical coding and billing are to know that it needs a technology injection. Specifically, medical coding and billing software desperately needs artificial intelligence (AI).
CMS says Less Paperwork for DME Suppliers after Jan 2023!
August 18th, 2022 - Christine Woolstenhulme, QCC, QMCS, CPC, CMRS
Attention providers, suppliers, billers, and vendors who bill Durable Medical Equipment (DME) to Medicare!  Currently, a supplier receives a signed Certificate of Medical Necessity (CMN) from the treating physician or creates and signs a DME Information Form (DIFs); these are required to be sent with the claim. However, this is about ...
Things to Consider Before Upgrading Medical Billing Software
August 11th, 2022 - Find-A-Code
Your practice has utilized the same medical billing software for years. The medical billing staff says it is time for a change. You don't necessarily disagree, but you also don't know where to begin your search for new software. There are so many vendors offering so many products that making sense of it all can be challenging.
Calendar Year 2023 Medicare Advantage and Part C & D Payment Policies
August 9th, 2022 - Aimee L. Wilcox, CPMA, CCS-P, CST, MA, MT
Each year CMS publishes an Advance Notice of the upcoming years Medicare Advantage (MA) Capitation Rates and Part C and Part D Payment Policies and asks for comments related to it. Each of the comments are carefully reviewed and responded to and often are impactful to changes seen between the Advance Notice and final publication referred to as the Rate Announcement. With health equity as a primary focus for 2023, CMS announced some policy changes that may impact your organization.
How CMS Determines Which Telehealth Services are Risk Adjustable
August 9th, 2022 - Aimee L. Wilcox, CPMA, CCS-P, CST, MA, MT
Medicare Advantage Organizations (MAOs) have gone back and forth on whether or not to use data collected from telehealth, virtual Care, and telephone (audio-only) encounters with Medicare beneficiaries for risk adjustment reporting, but the following published documents from CMS cleared that up once and for all by providing an answer to a question specifically related to this question.