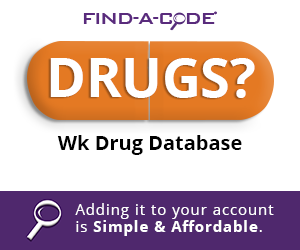 Critical care
January 29th, 2009 - Codapedia Editor
0 Votes -

Sign in

to vote or comment.
---
Critical care services are services provided to a critically ill patient. It sounds like a circular definition.doesn't it? The first requirement for billing critical care is the status or condition of the patient. Although critical care services are often provided in a criticla care unit, location is not a factor in deciding whether to bill for critical or not. The first requirement is patient condition.
Typically, the patient is suffering from one or more major organ or system failure. Examples in the Medicare Claims Processing Manual include respiratory failure, renal failure,or heart failure. A patient in septic shock may meet the definition of critical care. The physician documentation, supported by the lab/x-ray/other diagnostic tests and physical exam should confirm that the patient is critically ill, requiring immediate and intensive intervention.
That intensive intervention is the second requirement to bill critical care. A patient who is hypotensive receiving fluids is not receiving a critical care intervention. A patient who is hypotensive who is receiving two pressor type drugs to maintain adequate pressure, and has invasive monitoring, such as a CVP line and an aterial pressure line is more likely to pass the test of receiving critical intervtions. Physician definition of renal failure varies widely. A patient with an abnormal creatinine being treated with lasix and fluid manipulation probably will not meet the criteria while a patient who needs emergent hemodialysis probably will. Whether or not the patient is critical and the intervetions are of such an intensity to meet the requirements will depend on reviewing the entire record for the day. These are examples only and are not meant to be proscriptive.
Some hospitals require that certain drugs be provided in a critical care unit or progressive step unit. For example, the hospital may have a policy that a patient in diabetic ketoacidosis requiring an insulin drip must have that drip in the unit. This does not mean that the patient is critically ill and should be billed with the critical care codes. Location is not a factor.
• Document total critical care time per calendar date in the medical record.
• The patient must be critically ill and receiving treatment for their condition. Document both.
• Review the activities that can and cannot be counted in critical care time.
Total Duration of Critical Care Code(s)
Less than 30 minutes Other E/M service, such as subsequent hospital visit
30-74 minutes 99291 x 1
75-104 minutes 99291 x 1 and 99292 x 1
105-134 minutes 99291 x 1 and 99292 x 2
135-164 minutes 99291 x 1 and 99292 x 3
165-194 minutes 99291 x 1 and 99292 x 4
In order to bill for critical care the patient's condition must be critical, critical care must be provided and time must be documented in the medical record.
• Patient location in the critical care unit is not the determining factor: the condition of the patient is the determining factor
• Physician must be in attendance on the unit and immediately available to provide care
• Add the time for multiple visits on a calendar date and bill the total time
• Bill for covering partners of the same specialty as if they were one physician
• Bill 99291 only once in a calendar date, use 99292 for each additional 30 minutes.
Include time spent in these services as part of your critical care:
• Providing service at the patient's bedside
• Discussing the patient's condition with other physicians or other members of the patient's care team when on the unit and immediately available to the patient
• Reviewing data related to the patient
• Performing procedures that are bundled into the payment of critical care (listed below) Check the CPT® book at the beginning of each year for updates to these codes
• Discussions with the family ONLY IF the discussion with the family involves obtaining clinically relevant history that the patient is unable to give or discussion with the family required because a family member must make medical decisions for the patient
• Writing notes in the chart
Services bundled into critical care–do not bill separately: (From the CPT® Book)
• Interpretation of cardiac output measurements (CPT® 93561,93562)
• Chest X-rays (71010, 71015, 71020)
• Blood draw for specimen
• Data stored in computers (e.g. ECGs, blood pressures, hematologic data) (99090)
• Gastric intubation (91105, 43752)
• Pulse oximetry (94760, 94762)
• Temporary transvenous pacing (92953)
• Ventilator management (94002-94004, 94660, 94662)
• Peripheral vascular access procedures (36000, 36410, 36415, 36591, 36660)
According to the CPT® book, any services performed that are not listed above should be reported separately.
A physician may never be paid for an ED visit and critical care in the same calendar date. CMS recently clarified that only one physician may be paid for critical care for any period of time. That had previously been a matter of carrier policy.
See the entry regarding Teaching Physicians and Critical Care
See the entry regarding Critical Care and Neonate and Pediatric patients. There were all new codes for these in 2009.
###
Questions, comments?
If you have questions or comments about this article please contact us. Comments that provide additional related information may be added here by our Editors.
Latest articles: (any category)
How to Search Find-A-Code for Medicare Policies and Guidelines — LCDs, NCDs and Articles —
November 18th, 2020 - Raquel Shumway
Help for Searching Find-A-Code when searching for Medicare Policies and Guidelines — LCDs, NCDs and/or Articles.
Cross-A-Code Instructions in Find-A-Code
November 18th, 2020 - Raquel Shumway
Cross-A-Codeis a toll found in Find-A-Code which helps you to locate codes in other code sets that help you when submitting a claim.
COVID Vaccine Codes Announced
November 11th, 2020 - Wyn Staheli, Director of Research
On November 10, 2020, the American Medical Association (AMA) announced the addition of two new codes which will be used for the new COVID-19 vaccines along with 4 new administration codes to be used when reporting the administration of these vaccines.
Are You Aware of the 2021 Star Rating System Updates?
November 5th, 2020 - Aimee Wilcox, CPMA, CCS-P, CST, MA, MT, Director of Content
Each year the Centers for Medicare & Medicaid Services (CMS) publishes the Star Ratings System Updates for Medicare Advantage (Part C) and Medicare Prescription (Part D). This rating system was developed to help beneficiaries identify and select the health plans that best meet their needs, specifically addressing main issues:  Quality of ...
Special Needs Plans Help Beneficiaries and Risk Adjustment Reporting
October 22nd, 2020 - Aimee Wilcox, CPMA, CCS-P, CST, MA, MT, Director of Content
It is no secret that Medicare and Medicaid are steadily moving towards their goal of value-based health care. Medicare Part C (Medicare Advantage) identifies and rewards payers, and subsequently their providers, for increasing the efficiency and quality of care they provide to Medicare...
CMS Expands Telehealth Again
October 20th, 2020 - Wyn Staheli, Director of Research
On October 14, 2020, CMS announced further changes to expand telehealth coverage. Eleven (11) new codes have been added to their list of covered services bringing the current total to 144 services. The new services include some neurostimulator analysis and programming services as well as some cardiac and pulmonary rehabilitation services.
Significant COVID-19 Code Changes as of October 6
October 8th, 2020 - Wyn Staheli, Director of Research
Significan COVID-19 Code Changes as of October 6