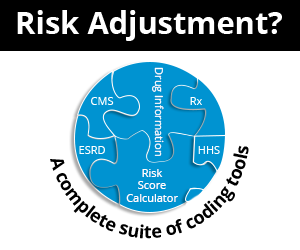 Compliance: What is it and Why is it Important
January 22nd, 2018 - Joan S. Hartman, RHIT
0 Votes -

Sign in

to vote or comment.
---
Compliance. It is one of the buzz words in healthcare that is heard all the time but what is it really, and why is it so important?
Dictionary.com defines compliance as
1. the act of conforming, acquiescing, or yielding.
2. a tendency to yield readily to others, especially in a weak and subservient way.
3. conformity; accordance: in compliance with orders.
4. cooperation or obedience: Compliance with the law is expected of all.
Quite simply put, it is following the rules. In healthcare, patients are expected to be "in compliance with orders" from their physicians and "compliance with the law is expected of all" healthcare workers and healthcare facilities. There are rules and regulations from insurance companies, government agencies, and regulatory agencies that must be followed. There are numerous regulatory bodies that a healthcare organization and workers must be compliant with: OSHA, FDA, CDC, ODH, TJC, HFAP, CMS, and the list goes on and on. CMS and TJC are regulatory bodies that HIM professionals deal with extensively.
Why is it important that the rules are followed? Reimbursement is a major reason to remain compliant, but staying out of jail and keeping one's job is pretty important too. All too often there is someone or some facility in the headlines for not following the rules.
Just last month the OIG published a report that says $4.4 billion returned plus billions more are anticipated in estimated saving. The report goes on to say for a 6 month time period in FY2017, around $296.4 million would be returned to the Department of Health and Human Services based on OIG program audits. There is not just a monetary impact. According to the OIG report, 3,244 individuals and entities have been excluded from Federal health care programs. Excluded individuals are not just physicians or clinical professionals, but coders, office administrators/managers, and office staff are included.
It is reported in July 2017 the OIG and its law enforcement partners executed the largest health care fraud takedown in history. The takedown covered 41 Federal districts, more than 400 defendants, and about $1.3 billion in false billings to Medicare and Medicaid.
With findings like these, we can only expect to see more investigations, more audits. To find out what's new with the OIG visit https://oig.hhs.gov/newsroom/whats-new/index.asp
As HIM professionals our roles in compliance will only grow. As an individual, it is more important than ever that you are diligent in everything you do. Now might be a good time to refresh yourself on your organization's compliance policy and reporting method. And if you are looking at making a transition to a new role, consider a role in compliance.
About the Author
Joan S. Hartman, RHIT is a Sr. Analyst of Ethics and Compliance at Ohio Health. She also serves on the 2017-18 OHIMA Newsletter Committee.

The Ohio Health Information Management Association (OHIMA) is Ohio's professional healthcare organization of 4000 credentialed specialists in the field of health information management (HIM). OHIMA is a non-profit, component state association affiliated with the American Health Information Management Association (AHIMA) and their 103,000 credentialed health information management professionals nationwide. www.ohima.org
###
Questions, comments?
If you have questions or comments about this article please contact us. Comments that provide additional related information may be added here by our Editors.
Latest articles: (any category)
Chronic Pain Coding Today & in the Future
July 19th, 2021 - Wyn Staheli, Director of Research
Properly documenting and coding chronic pain can be challenging. As is commonly the case with many conditions, over the years, there has been a shift in the identification of different types of pain, including chronic pain. Understanding where we are now and where we are going will help your organization prepare for the future by changing documentation patterns now.
How Does Global and Professional Direct Contracting (GPDC) Affect Risk Adjustment?
July 15th, 2021 - Aimee Wilcox, CPMA, CCS-P, CST, MA, MT, Director of Content
CMS recently announced the 53 Direct Contracting Entities (DCEs) that will be participating in the April 1, 2021 through December 31, 2021 Global and Professional Direct Contracting (GPDC) Model. Among those participating is Clover Health Partners, who runs an in-home primary care program that has the potential to help Medicare ...
How to Properly Assign ICD-10-CM Codes for Pain
July 14th, 2021 - Aimee Wilcox, CPMA, CCS-P, CST, MA, MT, Director of Content
Pain is a common diagnosis among all specialties so it should not be surprising to find there are 162 ICD-10-CM codes for reporting it and over 80 mentions in the ICD-10-CM Official Guidelines for Coding and Reporting which describe when certain types of pain should be reported and how the codes should be sequenced.
Will CMS Allow Medicare Advantage Organizations to Risk Adjust from Audio-Only Encounters? 
July 13th, 2021 - Aimee Wilcox, CPMA, CCS-P, CST, MA, MT, Director of Content
While audio-only telehealth services became a covered benefit during the PHE, CMS put limitations on using the data from those encounters for risk adjustment scoring. Medicare Advantage (MA) plans cannot use the information from these encounters to be scored for risk adjustment; however, it can be used for risk adjustment scoring of ACA plans.
Compliance in the Dental Office or Small Practice
June 29th, 2021 - Christine Woolstenhulme, QCC, QMCS, CPC, CMRS
If your practice does not already have a compliance program in place, you will want to get started after reading this article. We have uncovered some important findings with the Office of Inspector General (OIG) in dental practices you need to be aware of. A compliance program offers standard procedures to follow, ...
Important Changes to Shared/Split Services
June 16th, 2021 - Aimee Wilcox CPMA, CCS-P, CST, MA, MT and Wyn Staheli, Director of Content Research
Reporting of split (or shared) services has always been wrought with the potential for incorrect reporting when the fundamental principles of the service are not understood. A recent CMS publication about these services further complicates the matter.
Understanding Non-face-to-face Prolonged Services (99358-99359) in 2021
June 3rd, 2021 - Aimee Wilcox CPMA, CCS-P, CST, MA, MT and Wyn Staheli, Director of Content Research
Due to the extensive changes in office or other outpatient services (99202-99215), there are many questions which still need to be answered, one of which is related to the prolonged services without face-to-face contact. This article explores the question regarding the appropriate use of codes 99358/99359 and how to report it.