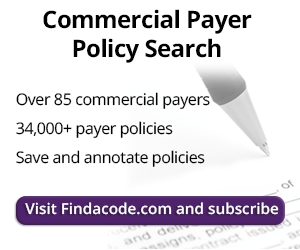 We've Always Done It This Way and Other Challenges in Education
October 19th, 2018 - BC Advantage
1 Vote -

Sign in

to vote or comment.
---
As coders, auditors, and compliance professionals, we are the provider's advocates in closing the gap between what is medically necessary and what is required for documentation. Sometimes that places us in the role where we need to save our clinicians from themselves, and the patterns they have fallen into.
"Other providers would know that meant...."
This is one sentiment that we all have had at one time, or another. If it comes easy to us, or if we could learn something, human nature is to presume it is shared knowledge across all people of the same position. Many providers presume that the documentation makes it clear to any other provider, because they hold the assumption of shared knowledge. Unfortunately, this is an assumption that could be life-threatening.
The reason the documentation needs to be clear, is not just for supporting the medical necessity of an encounter, but also to show other providers what the thoughts, concerns, and plan are for the patient. If every provider would instinctively understand lab values, and imaging findings, there would be no need for specialty consultations.
"Dr. XYZ does it that way, and I don't see them getting in trouble"
"We've always done it that way"
"If it gets paid, why does it matter"
We have heard it all, across the nation. As a compliance educator, there are few things more challenging than the roadblocks clinicians throw up to prevent themselves from feeling like they have failed at something. They are constantly having to prove themselves as a student, a resident, a clinician, in journals, in specialized research, and the list goes on. The very act of getting into medical school, and getting their license is such an intense process that the idea of failing, even at something as subjective as coding, creates an instant response of self-preservation.
It is our job to show them that it is not that they have failed, but rather that the documentation has gaps that we can help to fill in. As their advocate, we need to show them that it is less about the score of the audit, but the opportunities that have been identified. A provider may fail at 100%, but that doesn't mean that they have deliberately committed fraud, or that they don't know anything about coding. It simply means that we have areas to help shift the focus and that we support them in capturing the work they do.
If you walk into an education session thinking that they were wrong, or doing it on purpose, or that you know more than them, they will never feel safe in learning from you. In thousands of reviews, there have only been a select few that have deliberately coded things that they knew were not supported. That leaves the majority of the providers that really are doing their best. It is a process issue, and we need to help them to understand that it's not their failure. When a provider does not see the purpose of the documentation requirements, they have a hard time accepting that it needs to be captured.
We are their advocate, not their adversary.
---
This Week's Audit Tip Written By:
Omega Renne, CPC CPCO, CPMA, CEMC, CIMC
Omega is a compliance consultant for our parent organization, DoctorsManagement.
###
Questions, comments?
If you have questions or comments about this article please contact us. Comments that provide additional related information may be added here by our Editors.
Latest articles: (any category)
Not Following the Rules Costs Chiropractor $5 Million
September 1st, 2020 - Wyn Staheli, Director of Research
Every healthcare office needs to know and understand the rules that apply to billing services and supplies. What lessons can we learn from the mistakes of others? What if we have made the same mistake?
New Value-Based Payment Models for Primary Care (Primary Care First and Direct Contracting)
August 28th, 2020 - Jared Staheli
This article summarizes the new Medicare value-based payment models: Primary Care First and Direct Contracting.
Podcast - Do you have all the right Dental resources needed to succeed in Dental Medical Billing and Coding?
August 27th, 2020 - Innoventrum
Discussion between innoviHealth CEO, LaMont Leavitt and Guest speaker, Christine Taxin who is an Adjunct professor at New York University, and President of Dental Medical Billing and Links2Success about making sure you have all the right Dental resources needed to succeed in Dental Medical Billing and Coding. ...
Is COVID-19 Causing Risk Adjustment "Gotcha's"?
August 27th, 2020 - Wyn Staheli, Director of Research
The COVID-19 public health emergency (PHE) has created some possible problems when it comes to risk adjustment. Be sure your organization has implemented policies and procedures to try and overcome these new hurdles.
New and Exciting Changes in the Dental Industry
August 26th, 2020 - Christine Taxin - Links 2 Success
My colleagues and I are nerds for information on all things billable—or not billable—in the worlds of dental and medical insurance. One of the most puzzling challenges for me over the past 15 years of teaching has been to understand why we on the dental side are segregated out of ...
To do a complete exam - you must include the following:
August 26th, 2020 - Christine Woolstenhulme, QCC, QMCS, CPC, CMRS
Real time scanning of the kidneys Abdominal aorta Common iliac artery origins Inferior vena cava Alternaltively, if ultrasonography is being performed to evaluate the urinary tract, examination of the kidneys and urinary bladder constitutes a complete exam. Code 76775 is used when a limited retroperitoneal ultrasound examination is performed. ...
2021 Brings Another Risk Adjustment Calculation Change
August 24th, 2020 - Aimee Wilcox, CPMA, CCS-P, CST, MA, MT, Director of Content
In 2021, a big change in Risk Adjustment score calculations will take place, which will affect payments to Medicare Advantage (MA) plans for the coming year and take us closer to quality and value-based programs instead of fee-for-service (FFS) or risk-adjusted (RA). Currently, CMS pays a per-enrollee capitated...