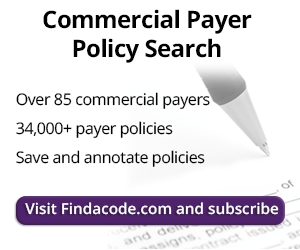 We've Always Done It This Way and Other Challenges in Education
October 19th, 2018 - BC Advantage
1 Vote -

Sign in

to vote or comment.
---
As coders, auditors, and compliance professionals, we are the provider's advocates in closing the gap between what is medically necessary and what is required for documentation. Sometimes that places us in the role where we need to save our clinicians from themselves, and the patterns they have fallen into.
"Other providers would know that meant...."
This is one sentiment that we all have had at one time, or another. If it comes easy to us, or if we could learn something, human nature is to presume it is shared knowledge across all people of the same position. Many providers presume that the documentation makes it clear to any other provider, because they hold the assumption of shared knowledge. Unfortunately, this is an assumption that could be life-threatening.
The reason the documentation needs to be clear, is not just for supporting the medical necessity of an encounter, but also to show other providers what the thoughts, concerns, and plan are for the patient. If every provider would instinctively understand lab values, and imaging findings, there would be no need for specialty consultations.
"Dr. XYZ does it that way, and I don't see them getting in trouble"
"We've always done it that way"
"If it gets paid, why does it matter"
We have heard it all, across the nation. As a compliance educator, there are few things more challenging than the roadblocks clinicians throw up to prevent themselves from feeling like they have failed at something. They are constantly having to prove themselves as a student, a resident, a clinician, in journals, in specialized research, and the list goes on. The very act of getting into medical school, and getting their license is such an intense process that the idea of failing, even at something as subjective as coding, creates an instant response of self-preservation.
It is our job to show them that it is not that they have failed, but rather that the documentation has gaps that we can help to fill in. As their advocate, we need to show them that it is less about the score of the audit, but the opportunities that have been identified. A provider may fail at 100%, but that doesn't mean that they have deliberately committed fraud, or that they don't know anything about coding. It simply means that we have areas to help shift the focus and that we support them in capturing the work they do.
If you walk into an education session thinking that they were wrong, or doing it on purpose, or that you know more than them, they will never feel safe in learning from you. In thousands of reviews, there have only been a select few that have deliberately coded things that they knew were not supported. That leaves the majority of the providers that really are doing their best. It is a process issue, and we need to help them to understand that it's not their failure. When a provider does not see the purpose of the documentation requirements, they have a hard time accepting that it needs to be captured.
We are their advocate, not their adversary.
---
This Week's Audit Tip Written By:
Omega Renne, CPC CPCO, CPMA, CEMC, CIMC
Omega is a compliance consultant for our parent organization, DoctorsManagement.
###
Questions, comments?
If you have questions or comments about this article please contact us. Comments that provide additional related information may be added here by our Editors.
Latest articles: (any category)
Scanning the Unscannable: Improving Patient Flow in MRI
January 14th, 2019 - BC Advantage
Stay Ahead of your CEUs in 2019Get the latest webinars and earn over 24 CEUs each year included with your BC Advantage Magazine subscription. Latest Webinar: Scanning the Unscannable: Improving Patient Flow in MRI Presenter: Wendy Stirnkorb, President & CEO Stirnkorb Consulting, LLC Time: 46 Minutes Cost: $0.00 to all BC Advantage Magazine Subscribers CEUs: 1.0 On-demand: Watch 24/7 from work or ...
What is Virtual Communication (G0071)?
January 14th, 2019 - NAMAS
Beginning January 1st, 2019 all of our RHC and FQHC organizations have a new CPT code to consider implementing for their Medicare populous (check per Advantage Plan Administration for coverage). In its current form, this code is not reportable by organizations not meeting the RHC/FQHC designation. The code isG0071 and is termed ...
AMA Issues new CMT Information
January 14th, 2019 - Wyn Staheli, Director of Research
As many of you may already be keenly aware, there have been ongoing problems with many payers (e.g., BCBS of Ohio) regarding the appropriateness of reporting an E/M visit on the same day as CMT (CLICK HERE to read article). The AMA recently released an FAQ which renders their opinion ...
Nine New Codes for Fine Needle Aspirations (FNA)
January 4th, 2019 - Aimee Wilcox, CPMA, CCS-P, CMHP, CST, MA, MT
If your practice performs a lot of fine needle aspirations (FNA), you probably have the code options memorized (10021 without image guidance and 10022 with image guidance). However, the 2019 CPT codes now include nine (9) new FNA codes (10004-10012), one deleted FNA code (10022) and one revised FNA code ...
Dry Needling
January 3rd, 2019 - Wyn Staheli, Director of Research
The correct coding of dry needling, also known as trigger point needling, has been a subject of confusion for quite some time. The American Chiropractic Association (ACA) and the American Physical Therapy Association (APTA) have been working together for several years to obtain appropriate codes to describe this service. In ...
2019 Coding Changes for Chiropractic
January 3rd, 2019 - Wyn Staheli, Director of Research
The new year is upon us and so it's time to double check and make sure we are ready. Those with Premium Membership can use the ChiroCode Online Library and search all the official code sets: ICD-10-CM, CPT, and HCPCS. It also includes the updated NCCI edits and RVUs for ...
Are You Ready For the 2019 New Codes
January 3rd, 2019 - Aimee Wilcox, CPMA, CCS-P, CMHP, CST, MA, MT
Many articles have been published regarding the 2019 proposed Evaluation and Management coding changes but hopefully, you have taken the time to review those in detail and be ready for them. If not, here is a link to a Find-A-Code article written by Wyn Staheli (Director of Research) entitled, "Are You Ready ...