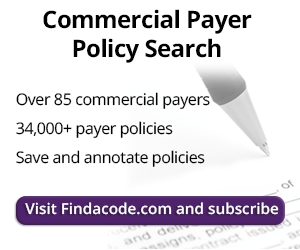 We've Always Done It This Way and Other Challenges in Education
October 19th, 2018 - BC Advantage
1 Vote -

Sign in

to vote or comment.
---
As coders, auditors, and compliance professionals, we are the provider's advocates in closing the gap between what is medically necessary and what is required for documentation. Sometimes that places us in the role where we need to save our clinicians from themselves, and the patterns they have fallen into.
"Other providers would know that meant...."
This is one sentiment that we all have had at one time, or another. If it comes easy to us, or if we could learn something, human nature is to presume it is shared knowledge across all people of the same position. Many providers presume that the documentation makes it clear to any other provider, because they hold the assumption of shared knowledge. Unfortunately, this is an assumption that could be life-threatening.
The reason the documentation needs to be clear, is not just for supporting the medical necessity of an encounter, but also to show other providers what the thoughts, concerns, and plan are for the patient. If every provider would instinctively understand lab values, and imaging findings, there would be no need for specialty consultations.
"Dr. XYZ does it that way, and I don't see them getting in trouble"
"We've always done it that way"
"If it gets paid, why does it matter"
We have heard it all, across the nation. As a compliance educator, there are few things more challenging than the roadblocks clinicians throw up to prevent themselves from feeling like they have failed at something. They are constantly having to prove themselves as a student, a resident, a clinician, in journals, in specialized research, and the list goes on. The very act of getting into medical school, and getting their license is such an intense process that the idea of failing, even at something as subjective as coding, creates an instant response of self-preservation.
It is our job to show them that it is not that they have failed, but rather that the documentation has gaps that we can help to fill in. As their advocate, we need to show them that it is less about the score of the audit, but the opportunities that have been identified. A provider may fail at 100%, but that doesn't mean that they have deliberately committed fraud, or that they don't know anything about coding. It simply means that we have areas to help shift the focus and that we support them in capturing the work they do.
If you walk into an education session thinking that they were wrong, or doing it on purpose, or that you know more than them, they will never feel safe in learning from you. In thousands of reviews, there have only been a select few that have deliberately coded things that they knew were not supported. That leaves the majority of the providers that really are doing their best. It is a process issue, and we need to help them to understand that it's not their failure. When a provider does not see the purpose of the documentation requirements, they have a hard time accepting that it needs to be captured.
We are their advocate, not their adversary.
---
This Week's Audit Tip Written By:
Omega Renne, CPC CPCO, CPMA, CEMC, CIMC
Omega is a compliance consultant for our parent organization, DoctorsManagement.
###
Questions, comments?
If you have questions or comments about this article please contact us. Comments that provide additional related information may be added here by our Editors.
Latest articles: (any category)
How to Code Ophthalmologic Services Accurately
June 6th, 2019 - Aimee Wilcox, CPMA, CCS-P, CST, MA, MT, Director of Content
Have you ever tried to quickly recall the elements required to support a comprehensive ophthalmologic exam versus an intermediate one? Make coding decisions quickly by creating a cheat sheet containing vital information that allows you to quickly select the right code. According to Article A19881 which was published in 2004 and ...
Auditing Hospitalist Services
May 31st, 2019 - Namas
Auditing Hospitalist Services The inpatient side of coding and auditing can be enormously complex, with many more moving parts than are typically found in the outpatient setting. In this audit tip, we will discuss a few of the challenges that come with auditing one of the most important players in the ...
Noting "Noncontributory" for Past Medical, Family, Social History - Is It Acceptable?
May 29th, 2019 - Aimee Wilcox, CPMA, CCS-P, CST, MA, MT, Director of Content
Is "noncontributory" really an unacceptable word to describe a patient whose family history doesn't have any bearing on the condition being evaluated and treated today?
Q/A: For Physical Therapy Claims, What is the Correct Modifier Order?
May 27th, 2019 - Wyn Staheli, Director of Research
Question Page 116 of the 2019 ChiroCode Deskbook shows examples for Medicare modifiers. Is this the specific order for the modifiers to be entered? Our practice management software system is advising the GP or GY should be used as Modifier 1 and not as Mod 2 or Mod 3. Also, it shows the ...
Your New Patient Exam Code Could Determine How Many Visits You Get
May 27th, 2019 - Evan M. Gwilliam DC MBA BS CPC CCPC QCC CPC-I MCS-P CPMA CMHP
The initial exam is where the provider gathers the information to determine the need for all the care that follows. It is billed most often as an office or outpatient evaluation and management (E/M) code from the 4th edition of the AMA's Current Procedural Terminology book. There are actually five ...
RT and LT Modifier Usage Change (effective 2019-03-01)
May 21st, 2019 - Chris Woolstenhulme, QCC, CMCS, CPC, CMRS
According to Noridian Medicare, there are new changes required when reporting the RT and LT modifier(s). In the past, it was appropriate to bill the RT and LT modifier on the same line when it was required for certain HCPCS codes. Noridian released a publication stating claims reported with RT/LT on the same ...
Do You Understand Medicare
May 21st, 2019 - Christine Taxin
Even though we may think we truly understand what it means to be a participating provider, Medicare doesn't quite work the way that other insurance plans do. Far too many providers do not understand the difference and get into hot water. To further complicate matters, the rules are different for ...