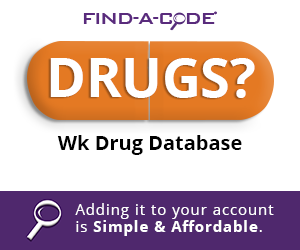 Inadequate Exclusion Screenings Could Put Your Practice at Risk
January 21st, 2020 - Wyn Staheli, Director of Research
---
Exclusion screenings require far more than just checking a name on a federal database at the time you are hiring someone. Far too many providers don't realize that in order to meet compliance requirements, there is MUCH more involved. Generally speaking, the definition of an exclusion screening would be checking a database to see if an individual has been excluded from participation in a particular program. However, there are also federal, state, and even payer requirements that need to be met when it comes to exclusion screenings.
Federal Exclusion Screening Requirement
Federal screening exclusion screening is the type that most providers have heard about. There are actually two federal databases with exclusion screening:
Office of the Inspector General's (OIGs) List of Excluded Individuals and Entities (LEIE): the LEIE is specifically for all those excluded from participating in Medicare (sometimes called a Medicare exclusion screening or OIG exclusion screening)
Government Services Administration (GSA) System for Award Management (SAM): the SAM exclusion database is a replacement of the Excluded Parties List System (EPLS) used for screening individuals applying for a federal government contract (also known as a SAM exclusion screening)
Many providers have heard of using the LEIE to perform a CMS exclusion screening, but it is also necessary to do a GSA exclusion screening.
In Chapter 3 — Compliance in both the ChiroCode DeskBook and our specialty-specific Reimbursement Guides, the portion covering some of the compliance laws states the following (emphasis added):
Exclusion Statute [42 U.S.C. § 1320a-7] Individuals who are specifically excluded from participation in federal healthcare programs because of a felony charge, patient abuse, and/or neglect, cannot participate in any federal (e.g., Medicare, TRICARE) or state (e.g., Medicaid) healthcare program — either directly or indirectly (through an employer or group practice). Exclusions extend beyond those providing direct patient care services. It can include those in executive positions (e.g., director, office manager) as well as volunteer or administrative positions (e.g., accounting, information technology services).

Penalty: Organizations who employ an individual listed in an Exclusions Database can be assessed Civil Monetary Penalties (CMP) of $10,000 for each item or service provided by the excluded individual and an assessment of up to three times the amount claimed for such items or services. It could also trigger False Claims Act penalties. Criminal penalties may also be pursued.
While $10,000 doesn't seem like much, it can add up fast over a period of just a single year. Look at how many services your practice bills to Medicare. If you discover that you have a vendor that has been excluded, you could be facing significant fines. Be sure that you immediately disclose that you have discovered that you have contracted with an individual on an exclusion list. It might be best to contact a reputable healthcare attorney before doing so to ensure that you have excellent representation during this process.
State Exclusion Screening Requirements
The Affordable Care Act of 2010 also has a provision which mandates that you cannot employ a provider or supplier who has been terminated by Medicare or by another State's Medicaid program. If an individual is excluded in one state, they are excluded for ALL states. The catch here is that not all states report their exclusions to the federal exclusion database. That means that if you are only checking the federal database, then you are not meeting the requirement. You need to check exclusion lists for ALL states that maintain one. CLICK HERE to see a listing of those states. You can't just check your own state because people move from state to state to avoid exclusions.
Monthly Exclusion Screening
In 2013, the OIG issued an advisory which stated that "... providers should check the LEIE prior to employing or contracting with persons and periodically check the LEIE to determine the exclusion status of current employees and contractors." So just what constitutes periodically? While the federal law does not specifically state how often an exclusion screening needs to be performed, according to Daniel Levinson, the Inspector General of HHS, healthcare organizations need to do this monthly because the records are updated monthly. This includes checking the state exclusion lists.
Note: It is critical to document your monthly exclusion screening efforts in your organization's compliance log.
Commercial Payer Compliance Requires Exclusion Screening
Even if you do not participate in a federal program like Medicare or Medicaid, many commercial payer contracts have clauses about compliance. Be sure you know what your contracts say about exclusion screenings, particularly if you have an evergreen contract or haven't thoroughly reviewed contracts recently. For example, the United HealthGroup compliance page has a section which states that exclusion screening must be done monthly and you must check both federal and state exclusion lists.
Simplify Exclusion Screening with an Exclusion Screening Company
With over 40 exclusion screening databases/lists to check, this can become a time consuming process. There are several exclusion screening companies using specialized software that offer services which can simplify this process. Keep in mind that if you do employ this type of service, you (not the screening company) are still legally responsible for all exclusion violations. The nice thing about using these companies is that they update their software and maintain current information so you don't have to.
To help providers, we have partnered with a company called Exclusion Screening and currently have a promotion which will save you quite a bit of money. CLICK HERE to see how you can save money and time as you improve your compliance efforts.
###
Questions, comments?
If you have questions or comments about this article please contact us. Comments that provide additional related information may be added here by our Editors.
Latest articles: (any category)
COVID Vaccine Coding Changes as of November 1, 2023
October 26th, 2023 - Wyn Staheli
COVID vaccine changes due to the end of the PHE as of November 1, 2023 are addressed in this article.
Medicare Guidance Changes for E/M Services
October 11th, 2023 - Wyn Staheli
2023 brought quite a few changes to Evaluation and management (E/M) services. The significant revisions as noted in the CPT codebook were welcome changes to bring other E/M services more in line with the changes that took place with Office or Other Outpatient Services a few years ago. As part of CMS' Medicare Learning Network, the "Evaluation and Management Services Guide" publication was finally updated as of August 2023 to include the changes that took place in 2023. If you take a look at the new publication (see references below),....
Can We Score Interpretation of an EKG Towards E/M Medical Decision Making?
October 10th, 2023 - Aimee Wilcox
When EKGs are performed in the facility setting or even in the physician's office, what are the requirements for reporting the service and who gets credit for scoring data points for Evaluation and Management (E/M) medical decision making (MDM)? Let's take a look at a few coding scenarios related to EKG services to get a better understanding of why this can be problematic.
Accurately Reporting Signs and Symptoms with ICD-10-CM Codes
October 5th, 2023 - Aimee Wilcox
Coders often find themselves unsure of when to report a sign or symptom code documented in the medical record. Some coders find their organization has an EHR that requires a working diagnosis, which is usually a sign or symptom, be entered to order a test or diagnostic study or image. Understanding the guidelines surrounding when signs and symptoms should be reported is the first step in correct coding so let's take a look at some scenarios.
The 2024 ICD-10-CM Updates Include New Codes for Reporting Metabolic Disorders and Insulin Resistance
September 19th, 2023 - Aimee Wilcox
Diabetes is a chronic disease that just seems to consistently be increasing instead of improving resulting in a constant endeavor by medical researchers to identify causal effects and possible treatments. One underlying or precipitating condition that scientists have identified as a precipitating factor in the development of diabetes is insulin resistance, which is a known metabolic disorder. As data becomes available through claims reporting, additional code options become possible with ICD-10-CM.
Documenting and Reporting Postoperative Visits
September 12th, 2023 - Aimee Wilcox
Sometimes we receive questions regarding documentation requirements for specific codes or coding requirements and we respond with information and resources to support our answers. The following question was recently submitted: Are providers required to report postoperative services on claims using 99024, especially if there is no payment for that service? What documentation is required if you are reporting an unrelated Evaluation and Management (E/M) service by the same physician during the postoperative period? 
Understanding Gastroesophageal Reflux Disease and ICD-10-CM Coding
August 22nd, 2023 - Aimee Wilcox
Gastroesophageal reflux disease or GERD for short, is a disease that impacts millions of Americans on a weekly basis. Symptoms are uncomfortable, as are some of the tests used to diagnose it, but understanding the disease, tests, and treatments helps us better understand how to code the disease using ICD-10-CM codes.