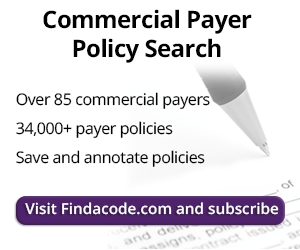 An Infectious Disease Control Plan is Essential
October 6th, 2020 - Wyn Staheli, Director of Research
0 Votes -

Sign in

to vote or comment.
---
Introduction
Every business encounters infections. The COVID-19 pandemic has only highlighted this fact, but considering that commonly encountered infectious diseases, such as the seasonal flu, are an ongoing problem, all organizations need to implement an Infectious Disease Control Plan as part of an active compliance plan as required by law. Your organization must take steps to mitigate this risk to both patients and employees.
When creating an Infectious Disease Control Plan, be sure to review federal OSHA regulations regarding the control of infection within the healthcare workplace. There are 28 states which also have their own workplace safety programs so CLICK HERE to check your state for any additional information not included here. This article briefly covers OSHA regulations regarding bloodborne pathogens, personal protective equipment, and respiratory protection. There is also a link to download a sample policy which may be edited for your organization.
According to OSHA
The primary routes of infectious disease transmission in U.S. healthcare settings are contact, droplet, and airborne. Contact transmission can be sub-divided into direct and indirect contact. Direct contact transmission involves the transfer of infectious agents to a susceptible individual through physical contact with an infected individual (e.g., direct skin-to-skin contact). Indirect contact transmission occurs when infectious agents are transferred to a susceptible individual when the individual makes physical contact with contaminated items and surfaces (e.g., door knobs, patient-care instruments or equipment, bed rails, examination table).
An effective plan addresses these routes of transmission, the level of risk encountered at the organization, and the ways they attempt to lessen those risks for their employees.
Tip: Some professional organizations have sample plans available for their members. Also check with malpractice carriers who may have additional resources and information.
Exposure Risk
Begin by evaluating the risk of exposure in your organization. Keep in mind that not all workers will encounter the same level of exposure risk. For example, an individual doing billing in a back office who never sees patients will have a different level of exposure than the individual treating the patient. According to the CDC COVID-19 information page, there are four different classifications of risk when it comes to COVID-19, but the concept applies for all infectious disease control:
Lower:

Performing administrative duties in non-public areas of healthcare facilities, away from other staff members

Medium:

Providing care to the general public who are not known or suspected COVID-19 patients
Working at busy staff work areas within a healthcare facility

High:

Entering a known or suspected COVID-19 patient's room
Providing care for a known or suspected COVID-19 patient not involving aerosol-generating procedures

Very High:

Performing aerosol-generating procedures (e.g., intubation, cough induction procedures, bronchoscopies, some dental procedures and exams, or invasive specimen collection) on known or suspected COVID-19 patients
Collecting or handling specimens from known or suspected COVID-19 patients
As you can see, many practices only have medium or low risk. Evaluate the level of risk within your organization and define these levels within your Exposure Control Plan (ECP). OSHA recommends that this plan evaluates the following exposure risks and implements appropriate mitigation efforts:
Interaction among the general public, customers, and coworkers
Interaction specifically with sick individuals or those at high risk of infection
Non-occupational factors at home and in a community setting
Individual employee risk factors (e.g., older age; presence of chronic medical conditions, including immunocompromising conditions, pregnancy)
Bloodborne Pathogens
OSHA has a Bloodborne Pathogens (29 CFR 1910.1030) standard which applies to occupational exposure to human blood and other potentially infectious materials. While not specifically mentioned within that standard, respiratory secretions that may transmit COVID-19 could be added to your plan by including a reference to exposure to body fluids (e.g., respiratory secretions). CLICK HERE to go to the OSHA page regarding bloodborne pathogens which includes links to training materials.
Personal Protective Equipment (PPE)
OSHA's Personal Protective Equipment (29 CFR 1910.132) standard states the following:
The employer shall assess the workplace to determine if hazards are present, or are likely to be present, which necessitate the use of personal protective equipment (PPE). If such hazards are present, or likely to be present, the employer shall:
Select, and have each affected employee use, the types of PPE that will protect the affected employee from the hazards identified in the hazard assessment;
Communicate selection decisions to each affected employee; and,
Select PPE that properly fits each affected employee.
PPE includes protection for eyes, face, head, as well as protective shields and barriers when there is a reasonable expectation of exposure to hazards which are "capable of causing injury or impairment in the function of any part of the body through absorption, inhalation or physical contact." Technically, COVID-19 is capable of causing impairment through these methods so the employer needs to document that a hazard assessment has been completed and the methods of PPE implemented to protect their employees.
Respiratory Protection
OSHA's Respiratory Protection (29 CFR 1910.134) standard states the following (emphasis added):
The employer shall identify and evaluate the respiratory hazard(s) in the workplace; this evaluation shall include a reasonable estimate of employee exposures to respiratory hazard(s) and an identification of the contaminant's chemical state and physical form. Where the employer cannot identify or reasonably estimate the employee exposure, the employer shall consider the atmosphere to be IDLH (immediately dangerous to life or health).
Primarily, this standard governs when and how a respirator must be used. There is an exception which states "Employers are not required to include in a written respiratory protection program those employees whose only use of respirators involves the voluntary use of filtering facepieces (dust masks)."
Many practices will only use filtering facepieces, so the law does not technically require them to have a written respiratory policy. However, some legal experts have recommended that an official policy regarding the use of face masks be part of your Infection Disease Control Plan. Be aware of state policies and guidelines and ensure your plan meets state requirements.
OSHA Recommendations to Specifically Address COVID-19
It is highly recommended that your organization review OSHA's Guidance on Preparing Workplaces for COVID-19. According to that document, "If one does not already exist, develop an infectious disease preparedness and response plan that can help guide protective actions against COVID-19." If you already have a plan, be sure that it is updated to include specific references to COVID-19. They recommend that your plan includes the following:
How you plan to identify and isolate, where appropriate, sick individuals (patients/employees)
How you will communicate with employees about about workplace flexibilities and protections
What workplace controls you are implementing:

Engineering controls (e.g., air filters, physical barriers like clear plastic sneeze guards)
Administrative controls (e.g., encourage those that are sick to stay home, alternating shifts to reduce exposure potential)
Safe work practices (e.g., hand washing stations, no touch trash cans)

What Personal Protective Equipment (PPE) is required based on their level of exposure risk
Policy Template
An Infectious Disease Control plan needs to outline the policies and procedures implemented aimed at eliminating or minimizing potential transmission of infectious organisms among patients, employees, or other individuals.
OSHA has created a sample Model Exposure Control Plan which we have put into a format that can be easily edited for your practice. CLICK HERE to download an editable document.
Summary
An Infectious Disease Control Plan isn't just a good idea, it's a federal requirement. Be sure you have implemented the necessary protocols and have written policies as part of your Compliance Plan. The following references can also provide some helpful information in creating this plan. Don't forget to check with your malpractice carrier as well as your professional organization to see if they have the necessary templates to complete this policy.
References
###
Questions, comments?
If you have questions or comments about this article please contact us. Comments that provide additional related information may be added here by our Editors.
Latest articles: (any category)
How to Search Find-A-Code for Medicare Policies and Guidelines — LCDs, NCDs and Articles —
November 18th, 2020 - Raquel Shumway
Help for Searching Find-A-Code when searching for Medicare Policies and Guidelines — LCDs, NCDs and/or Articles.
Cross-A-Code Instructions in Find-A-Code
November 18th, 2020 - Raquel Shumway
Cross-A-Codeis a toll found in Find-A-Code which helps you to locate codes in other code sets that help you when submitting a claim.
COVID Vaccine Codes Announced
November 11th, 2020 - Wyn Staheli, Director of Research
On November 10, 2020, the American Medical Association (AMA) announced the addition of two new codes which will be used for the new COVID-19 vaccines along with 4 new administration codes to be used when reporting the administration of these vaccines.
Are You Aware of the 2021 Star Rating System Updates?
November 5th, 2020 - Aimee Wilcox, CPMA, CCS-P, CST, MA, MT, Director of Content
Each year the Centers for Medicare & Medicaid Services (CMS) publishes the Star Ratings System Updates for Medicare Advantage (Part C) and Medicare Prescription (Part D). This rating system was developed to help beneficiaries identify and select the health plans that best meet their needs, specifically addressing main issues:  Quality of ...
Special Needs Plans Help Beneficiaries and Risk Adjustment Reporting
October 22nd, 2020 - Aimee Wilcox, CPMA, CCS-P, CST, MA, MT, Director of Content
It is no secret that Medicare and Medicaid are steadily moving towards their goal of value-based health care. Medicare Part C (Medicare Advantage) identifies and rewards payers, and subsequently their providers, for increasing the efficiency and quality of care they provide to Medicare...
CMS Expands Telehealth Again
October 20th, 2020 - Wyn Staheli, Director of Research
On October 14, 2020, CMS announced further changes to expand telehealth coverage. Eleven (11) new codes have been added to their list of covered services bringing the current total to 144 services. The new services include some neurostimulator analysis and programming services as well as some cardiac and pulmonary rehabilitation services.
Significant COVID-19 Code Changes as of October 6
October 8th, 2020 - Wyn Staheli, Director of Research
Significan COVID-19 Code Changes as of October 6