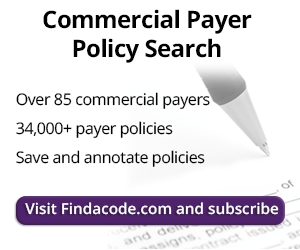 OIG Work Plan to look at excessive patient billing, place of service errors
February 9th, 2014 -
Scott Kraft
0 Votes -

Sign in

to vote or comment.
---
The 2014 OIG Work Plan has finally been released and, while it doesn't have a lot of new issues for physician practices, there are definitely some areas worth your attention to avoid future compliance hassles.
If you've been wondering where it's been, the OIG decided to change the timing of the work plan from its typical fall release to being released in January. And, as you might expect, the agency waited until the very end of the month for the release.
Here are some key areas of the work plan that physician practices should note:
Excessive E/M payments: It's not a new item, but the sheer volume of E/M services billed makes it noteworthy. The OIG plans to look at multiple E/M services billed by the same providers for the same patients to ensure each is appropriate. The key areas of concern here are cloned notes, with the OIG targeting "identical documentation across services."
Imaging services: As if practices have not suffered enough in payment cuts for imaging services, the OIG plans to see if the practice expense values for these services are appropriate when compared to actual expenses. Something to think about before expanding to add imaging services to your practice.
Lab tests: The OIG will look at billing for lab services to determine if the rapid growth is appropriate. The reminder here is that lab services are only covered when medically necessary. A stat that got OIG's attention is that lab spending went up 92 percent between 1998 and 2008.
Ophthalmology billing: The OIG plans to analyze ophthalmology billing patterns to look for potentially inappropriate billing, particularly by geographic region. The target year for the search is 2012.
Excessive patient billing: Assignment rates and compliance with assignment rules will be a focus, again for 2012 claims. OIG plans to look for evidence that patients were overbilled in violation of assignment rules, which require that the provider agree to only the Medicare allowed charge when accepting assignment.
Place of service: OIG continues to review claims for place of service errors, which subject Medicare to potentially overpaying when a facility service is billed as a non-facility service.
Physical therapy services: Therapists with a high rate of utilization will be subject to potential scrutiny to determine whether those payments were appropriate. Targeted will be outpatient physical therapy services determined to be not reasonable and necessary.
Sleep testing: OIG plans to look for excessive utilization of sleep testing services, billed with 95810 and 95811, with a specific focus on duplicate and medically unnecessary tests.
Part B drugs: The OIG plans to look at whether Part B drugs are being billed appropriately, looking specifically at off-label uses of drugs.
###
Questions, comments?
If you have questions or comments about this article please contact us. Comments that provide additional related information may be added here by our Editors.
Latest articles: (any category)
Chronic Pain Coding Today & in the Future
July 19th, 2021 - Wyn Staheli, Director of Research
Properly documenting and coding chronic pain can be challenging. As is commonly the case with many conditions, over the years, there has been a shift in the identification of different types of pain, including chronic pain. Understanding where we are now and where we are going will help your organization prepare for the future by changing documentation patterns now.
How Does Global and Professional Direct Contracting (GPDC) Affect Risk Adjustment?
July 15th, 2021 - Aimee Wilcox, CPMA, CCS-P, CST, MA, MT, Director of Content
CMS recently announced the 53 Direct Contracting Entities (DCEs) that will be participating in the April 1, 2021 through December 31, 2021 Global and Professional Direct Contracting (GPDC) Model. Among those participating is Clover Health Partners, who runs an in-home primary care program that has the potential to help Medicare ...
How to Properly Assign ICD-10-CM Codes for Pain
July 14th, 2021 - Aimee Wilcox, CPMA, CCS-P, CST, MA, MT, Director of Content
Pain is a common diagnosis among all specialties so it should not be surprising to find there are 162 ICD-10-CM codes for reporting it and over 80 mentions in the ICD-10-CM Official Guidelines for Coding and Reporting which describe when certain types of pain should be reported and how the codes should be sequenced.
Will CMS Allow Medicare Advantage Organizations to Risk Adjust from Audio-Only Encounters? 
July 13th, 2021 - Aimee Wilcox, CPMA, CCS-P, CST, MA, MT, Director of Content
While audio-only telehealth services became a covered benefit during the PHE, CMS put limitations on using the data from those encounters for risk adjustment scoring. Medicare Advantage (MA) plans cannot use the information from these encounters to be scored for risk adjustment; however, it can be used for risk adjustment scoring of ACA plans.
Compliance in the Dental Office or Small Practice
June 29th, 2021 - Christine Woolstenhulme, QCC, QMCS, CPC, CMRS
If your practice does not already have a compliance program in place, you will want to get started after reading this article. We have uncovered some important findings with the Office of Inspector General (OIG) in dental practices you need to be aware of. A compliance program offers standard procedures to follow, ...
Important Changes to Shared/Split Services
June 16th, 2021 - Aimee Wilcox CPMA, CCS-P, CST, MA, MT and Wyn Staheli, Director of Content Research
Reporting of split (or shared) services has always been wrought with the potential for incorrect reporting when the fundamental principles of the service are not understood. A recent CMS publication about these services further complicates the matter.
Understanding Non-face-to-face Prolonged Services (99358-99359) in 2021
June 3rd, 2021 - Aimee Wilcox CPMA, CCS-P, CST, MA, MT and Wyn Staheli, Director of Content Research
Due to the extensive changes in office or other outpatient services (99202-99215), there are many questions which still need to be answered, one of which is related to the prolonged services without face-to-face contact. This article explores the question regarding the appropriate use of codes 99358/99359 and how to report it.