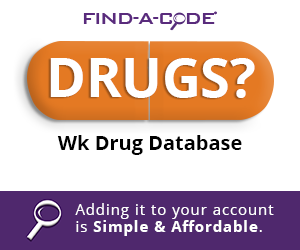 So, How Do You Decide if a Service was Provided?
October 13th, 2017 - David Glaser, JD
0 Votes -

Sign in

to vote or comment.
---
An earlier coding tip explained that the oft-repeated "if it isn't written, it wasn't done" is good risk management advice, but not a legal truism. When the code accurately describes the level of service provided to a Medicare patient, it's usually not necessary to refund money if the service was rendered as billed. So how do you determine if the service billed was really provided?
It should go without saying that documentation, or lack thereof, isn't proof of anything. A lost medical record does not prove the service never happened, just as a fully documented exam does not remove all doubt that one occurred. There could easily be some sort of template error that resulted in exam components being recorded even though there was no exam at all. That said, judges are likely to give some presumption that documentation is accurate and it's usually more challenging to demonstrate that services were provided when there are shortcomings in the documentation.
One of the first steps is to focus on the big picture rather than the specifics of any one encounter. Gather production data about the physician under review and compare it to other physicians in the group, the state, and the nation. Are the RVU's consistent with the physician's schedule? If he or she is scheduled full time, and has RVU's at the 75% percentile, that isn't very alarming. If the physician is scheduled half-time and has RVU's two times the 90th percentile, that is quite concerning. Note that I am far less focused on whether the bell curve of codes selected by the physician is consistent with national norms. A physician who has nearly exclusively high-level visits (99215, 99233, etc), but sees fewer patients is less concerning to me than a physician who has only 99213 visits, but whose RVU's far exceed peers. If you don't use production data in your compliance efforts, you may be missing the single most important tool for both evaluating compliance and determining the efficiency of your operations. Extenuating factors, such as the physician's schedule and patient load should be considered as well. It's often tempting to dismiss unusual production as a function of a unique patient mix. While that is certainly possible, never accept claims of "terminal uniqueness" at face- value; gather more objective data. While this will include discussing the situation with the physician, you should also seek input from staff who work closely with the physician. The care team should have a good sense of how a typical encounter occurs.
Many review tools focus on the typical time associated with an encounter. I think that typical times are not terribly helpful. I have watched a physician perform a 99213 visit in under 5 minutes, despite a "typical time" of 15 minutes. I have witnessed a 99214 performed in 6 or 7 minutes, despite a typical time of 25 minutes. The real question is how long it takes the physician under review to perform the code in question. If you have any doubts, have someone who is very familiar with the guidelines shadow a physician for a day. Observe whether the physician fails to document key components of the E/M service. Watch and see how long it takes to perform different types of visits. By comparing the physician's coding, RVU's and documentation on that day to days where no shadowing is done it's possible to get a keen sense of whether the physician's activities during the shadowing were representative of his/her practice. If your review determines the codes billed accurate reflects the level of service provided, there is a compelling legal argument that no refund is necessary for most payors. By contrast, if you conclude that services were billed at a higher level than provided, a refund is likely necessary.
In short, when documentation is lacking, determine whether the service was provided and not documented - in which case there is generally no overpayment - or whether the service was truly up-coded, in the sense that the bill did not reflect the service performed. While under documentation creates challenges that you may be able to resolve satisfactorily, true over coding, billing for a higher level of service than was actually provided, is nearly impossible to defend.
Along those lines, choose your words carefully. You should never use the terms "over coded" or "under coded" based solely on a documentation review. Unless you know whether the services were truly provided as billed, over and under documented are much more accurate descriptors. Or better yet, describe "Documentation supports the code billed," "Documentation supports a higher code than billed," and "Documentation supports a lower code than billed."
By spending the time to determine what work your physicians are actually doing, you can refund in situations where your claims overstate your work while keeping money for medically necessary services that patients have truly received.
###
Questions, comments?
If you have questions or comments about this article please contact us. Comments that provide additional related information may be added here by our Editors.
Latest articles: (any category)
To Our Codapedia Friends!
July 30th, 2020 - Christine Woolstenhulme, QCC, QMCS, CPC, CMRS
Codapedia friends, come and join us at Find-A-Code - a core product of innoviHealth! The information found on Codapedia comes from our sister company, Find-A-Code. If you do not already have a subscription with the greatest online coding encyclopedia, call us and get signed up today. We are offering a ...
OIG Report Highlights Need to Understand Guidelines
July 28th, 2020 - Wyn Staheli, Director of Research
A new OIG report once again highlights the necessity for organizations to fully understand requirements for reporting services and having proper documentation. The types of problems addressed in this report are ongoing issues for multiple types of services and specialties and for many different payers.
Office of Inspector General Says Medicare Advantage Organizations are Denying Services Inappropriately
July 21st, 2020 - Aimee Wilcox
We attended the recent virtual RISE National Conference and had the opportunity to listen to presenters share their knowledge about risk adjustment and HCC reporting and data validation. Among the presenters were representatives from the Office of Inspector General (OIG), who presented findings from encounter data from 2012-2016. They began ...
Use the Correct Diagnosis Codes and Revenue Codes to Get Paid for PAD Rehab
July 15th, 2020 - Christine Woolstenhulme, QCC, QMCS, CPC, CMRS
The initial treatment in rehabilitation for patients suffering from Intermittent Claudication (IC) is Supervised Exercise Therapy (SET) for Symptomatic Peripheral Artery Disease (PAD).  Rehabilitation using SET involves the use of intermittent walking exercise, which alternates periods of walking to moderate-to-maximum claudication, with rest.   When reporting 93668 for peripheral arterial disease rehabilitation the following ...
New Name Same Great Product! "HCC Plus"
July 14th, 2020 - Find-A-Code
Hello HCC Customers! We have made a change in name only to our HCC subscription. The new subscription is now called "HCC Plus". Keep in mind there have been no changes to the product. Using your subscription along with the risk adjustment calculator will ensure you stay current with...
Are NCCI Edits Just for Medicare?
July 14th, 2020 - Christine Woolstenhulme, QCC, QMCS, CPC, CMRS
The National Correct Coding Initiative (NCCI) edits were developed by CMS to help promote proper coding and control improper coding that leads to incorrect payments with part B claims. It is important to understand that NCCI edits do not include every possible code combination or every type of un-bundling combination. With that ...
Payment Adjustment Rules for Multiple Procedures and CCI Edits
July 9th, 2020 - Christine Woolstenhulme, QCC, QMCS, CPC, CMRS
Surgical and medical services often include work that is required to be done prior to a procedure and post-procedure. When there are multiple procedures done by the same physician, group, or another qualified healthcare professional on the same day, the pre and post work is only required once. Therefore, CMS ...