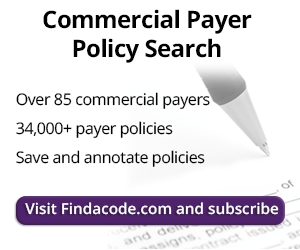 OIG adds to increased scrutiny of how patients pay for rising share of drug costs
May 27th, 2014 -
Scott Kraft
---
Charity programs that help patients pay for the rising cost-sharing obligations of needed drugs may run afoul of anti-kickback rules when the charity's scope is so narrow that it guides the patient toward specific drugs for treatment or providers, the HHS Office of Inspector General said last week.
The OIG's Supplemental Special Advisory Bulletin for Independent Charity Assistance Programs makes clear that the OIG still believes that properly structured patient assistance programs (PAPs) can help patients to afford costly new drug treatments.
The key is that financial contributions made to these charity programs by drug manufacturers and others are made to bona fide charitable programs, including those that operate independently and that the scope of the charity's efforts around a particular disease or disease treatments are not so narrow that the funds end up being directly primarily to specific drugs.
This could include, according to the OIG, directing patients to specific providers under the belief that the patients would be given specific drugs.
Put plainly, what the OIG wants to avoid is pharmaceutical companies funneling money through charity organizations in a way that ensures most or all of the charitable funds are directed toward the patient's share of a drug treatment, while the federal government continues to pay for its portion of the drug.
The biggest implication for the physician's office is an indirect one – those who prescribe the same company's drug and, as a result, have additional patients referred by a charity supported by that drug's manufacturer, may get swept up in the added scrutiny of the OIG. Though, to be clear, the OIG's primary target is the donor.
Private payers also trying to crack down
The strictness of the anti-kickback laws have helped to shield Medicare and Medicaid from the increasing efforts of drug manufacturers to increase use of costly drugs by heavily subsidizing the patient's cost.
The typical method is a prescription discount card issued to the patient to use to defray the cost of the copay. The card is sometimes issued by the prescribing provider, or obtained through the drug company's web site or other marketing effort.
A card could offer the patient, for example, a discounted copay of $20 for a drug that the insurance company has in the most expensive tier of its formulary. Hypothetically, a drug might cost $700 a month, with the patient expected to pay $70 of that cost. The drug company discounts the patient's copay to $20, but the insurance company continues to pay its full share.
As the insurance companies increasingly see it, these efforts thwart the whole purpose of the tiered formulary, which is to incentivize the patient to seek lower cost treatment opportunities.
UnitedHealthcare backed away from an effort earlier this year to outright disallow the use of copay reduction cards or coupons for its insured patients, amid complaints from providers and pharmacies that the ban would be very difficult to enforce. Not to mention patient pressures.
Don't expect insurance companies to give up, which may ultimately change the way patients seek drugs for treatment and the way providers prescribe. Drug companies are already pushing patients to move toward prescription delivery by mail, in some cases offering the patient a better deal, such as access to a 90-day supply at a lower cost or automated refill delivery.
As drug vendors continue to create and push more expensive drugs, expect this struggle to continue, as CMS and private insurers alike face enormous pressure to cover any drug approved by the FDA for therapeutic benefit to patients.
###
Questions, comments?
If you have questions or comments about this article please contact us. Comments that provide additional related information may be added here by our Editors.
Latest articles: (any category)
COVID Vaccine Coding Changes as of November 1, 2023
October 26th, 2023 - Wyn Staheli
COVID vaccine changes due to the end of the PHE as of November 1, 2023 are addressed in this article.
Medicare Guidance Changes for E/M Services
October 11th, 2023 - Wyn Staheli
2023 brought quite a few changes to Evaluation and management (E/M) services. The significant revisions as noted in the CPT codebook were welcome changes to bring other E/M services more in line with the changes that took place with Office or Other Outpatient Services a few years ago. As part of CMS' Medicare Learning Network, the "Evaluation and Management Services Guide" publication was finally updated as of August 2023 to include the changes that took place in 2023. If you take a look at the new publication (see references below),....
Can We Score Interpretation of an EKG Towards E/M Medical Decision Making?
October 10th, 2023 - Aimee Wilcox
When EKGs are performed in the facility setting or even in the physician's office, what are the requirements for reporting the service and who gets credit for scoring data points for Evaluation and Management (E/M) medical decision making (MDM)? Let's take a look at a few coding scenarios related to EKG services to get a better understanding of why this can be problematic.
Accurately Reporting Signs and Symptoms with ICD-10-CM Codes
October 5th, 2023 - Aimee Wilcox
Coders often find themselves unsure of when to report a sign or symptom code documented in the medical record. Some coders find their organization has an EHR that requires a working diagnosis, which is usually a sign or symptom, be entered to order a test or diagnostic study or image. Understanding the guidelines surrounding when signs and symptoms should be reported is the first step in correct coding so let's take a look at some scenarios.
The 2024 ICD-10-CM Updates Include New Codes for Reporting Metabolic Disorders and Insulin Resistance
September 19th, 2023 - Aimee Wilcox
Diabetes is a chronic disease that just seems to consistently be increasing instead of improving resulting in a constant endeavor by medical researchers to identify causal effects and possible treatments. One underlying or precipitating condition that scientists have identified as a precipitating factor in the development of diabetes is insulin resistance, which is a known metabolic disorder. As data becomes available through claims reporting, additional code options become possible with ICD-10-CM.
Documenting and Reporting Postoperative Visits
September 12th, 2023 - Aimee Wilcox
Sometimes we receive questions regarding documentation requirements for specific codes or coding requirements and we respond with information and resources to support our answers. The following question was recently submitted: Are providers required to report postoperative services on claims using 99024, especially if there is no payment for that service? What documentation is required if you are reporting an unrelated Evaluation and Management (E/M) service by the same physician during the postoperative period? 
Understanding Gastroesophageal Reflux Disease and ICD-10-CM Coding
August 22nd, 2023 - Aimee Wilcox
Gastroesophageal reflux disease or GERD for short, is a disease that impacts millions of Americans on a weekly basis. Symptoms are uncomfortable, as are some of the tests used to diagnose it, but understanding the disease, tests, and treatments helps us better understand how to code the disease using ICD-10-CM codes.