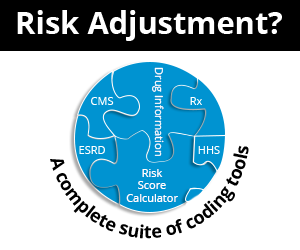 58% of Improper Payments due to Medical Necessity for Ventilators
April 29th, 2021 - Christine Woolstenhulme, QCC, QMCS, CPC, CMRS
0 Votes -

Sign in

to vote or comment.
---
Proper documentation not only protects the provider, the payer, and the patient, it protects the integrity of the entire healthcare system. When it comes to coverage and documentation for durable medical, the DMEPOS supplier and staff must be familiar with the National and Local Coverage Determinations (NCDs and LCDs) as these are two of the most important aspects of Medicare.
NCDs and LCDs are used by Medicare and their administrative contractors for coverage determination information and determining if the service is reasonable and necessary, as well as if it will be reimbursed by Medicare. Medicare and its contractors are not the only payers to follow these determinations. Additionally, many other payers have adopted Medicare's rules and policies, so ensure you are familiar with each payer's rules.
For the 2017 CERT report period, the improper payment rate for ventilators was 57.4 percent, with medical necessity errors for ventilators accounting for 58 percent of improper payments. For the purpose of the article in 2017, there were two HCPCS codes used to report home ventilators.
E0465 - Home ventilator, any type, used with invasive interface, (e.g., tracheostomy tube)
E0466 - Home ventilator, any type, used with non-invasive interface, (e.g., mask, chest shell)
The following is found in the NCD National Coverage Determination (NCD) for Durable Medical Equipment (DME) Reference List (280.1).
Medical necessity errors for ventilators accounted for 58 percent of improper payments. In other words, 58 percent of payment errors on ventilators were recovered due to providers' documentation failing to document treatment of beneficiaries with one of the following conditions or failed to indicate the ventilator was required to treat at least one of the three medical conditions listed.
Ventilators

Covered for treatment of neuromuscular diseases,

thoracic restrictive diseases,

and chronic respiratory failure consequent to chronic obstructive pulmonary disease.

Includes both positive and negative pressure types.
###
Questions, comments?
If you have questions or comments about this article please contact us. Comments that provide additional related information may be added here by our Editors.
Latest articles: (any category)
Chronic Pain Coding Today & in the Future
July 19th, 2021 - Wyn Staheli, Director of Research
Properly documenting and coding chronic pain can be challenging. As is commonly the case with many conditions, over the years, there has been a shift in the identification of different types of pain, including chronic pain. Understanding where we are now and where we are going will help your organization prepare for the future by changing documentation patterns now.
How Does Global and Professional Direct Contracting (GPDC) Affect Risk Adjustment?
July 15th, 2021 - Aimee Wilcox, CPMA, CCS-P, CST, MA, MT, Director of Content
CMS recently announced the 53 Direct Contracting Entities (DCEs) that will be participating in the April 1, 2021 through December 31, 2021 Global and Professional Direct Contracting (GPDC) Model. Among those participating is Clover Health Partners, who runs an in-home primary care program that has the potential to help Medicare ...
How to Properly Assign ICD-10-CM Codes for Pain
July 14th, 2021 - Aimee Wilcox, CPMA, CCS-P, CST, MA, MT, Director of Content
Pain is a common diagnosis among all specialties so it should not be surprising to find there are 162 ICD-10-CM codes for reporting it and over 80 mentions in the ICD-10-CM Official Guidelines for Coding and Reporting which describe when certain types of pain should be reported and how the codes should be sequenced.
Will CMS Allow Medicare Advantage Organizations to Risk Adjust from Audio-Only Encounters? 
July 13th, 2021 - Aimee Wilcox, CPMA, CCS-P, CST, MA, MT, Director of Content
While audio-only telehealth services became a covered benefit during the PHE, CMS put limitations on using the data from those encounters for risk adjustment scoring. Medicare Advantage (MA) plans cannot use the information from these encounters to be scored for risk adjustment; however, it can be used for risk adjustment scoring of ACA plans.
Compliance in the Dental Office or Small Practice
June 29th, 2021 - Christine Woolstenhulme, QCC, QMCS, CPC, CMRS
If your practice does not already have a compliance program in place, you will want to get started after reading this article. We have uncovered some important findings with the Office of Inspector General (OIG) in dental practices you need to be aware of. A compliance program offers standard procedures to follow, ...
Important Changes to Shared/Split Services
June 16th, 2021 - Aimee Wilcox CPMA, CCS-P, CST, MA, MT and Wyn Staheli, Director of Content Research
Reporting of split (or shared) services has always been wrought with the potential for incorrect reporting when the fundamental principles of the service are not understood. A recent CMS publication about these services further complicates the matter.
Understanding Non-face-to-face Prolonged Services (99358-99359) in 2021
June 3rd, 2021 - Aimee Wilcox CPMA, CCS-P, CST, MA, MT and Wyn Staheli, Director of Content Research
Due to the extensive changes in office or other outpatient services (99202-99215), there are many questions which still need to be answered, one of which is related to the prolonged services without face-to-face contact. This article explores the question regarding the appropriate use of codes 99358/99359 and how to report it.