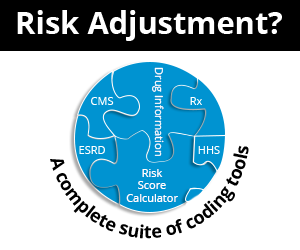 The Facts of Critical Care
July 19th, 2019 - Namas
0 Votes -

Sign in

to vote or comment.
---
Critical care services remain to not only be an area of confusion for providers, coders, and auditors, but also a constant target for the carriers for audit. We can sit back and look at critical care and think of all of the ways the code descriptor and/or use could be better defined to prevent misuse - but at the end of the day, the rules are the rules. So, we will continue to have a back and forth between auditor/coder and provider as to what truly constitutes critical care. I hope to try and help give some good tips and qualifiers to help you in making these decisions and to aide in teaching your providers.
The facts, and just the facts about critical care:
Organ system

failure

Details of the critical care service provided

Total time of the critical care encounter
These are the documentation guidelines, if you will, our basic rules of critical care. But give a scenario, and they can quickly become complex. While documenting these elements along with the diagnosis of the encounter are imperative, they are not the only requirements. Today our focus is on demonstrating the need - the medical necessity - for the critical care event.

AMA CPT Guidelines has a statement that pretty well sums up what is needed to answer why the critical care services were needed during today's encounter:
"Critical Care involves HIGH complexity decision making to assess, manipulate, and support vital system function(s) to treat single or multiple vital organ system failure and/or to prevent further life-threatening deterioration of the patient's condition."
Our providers are taught that documentation is a communication tool between providers and therefore documentation speaks clinical, which oftentimes gets lost in translation to non-clinical auditors. However, CMS reminds us that our providers are tasked with painting a portrait of the patient's presenting problem to demonstrate the need for the reported service. Clinical documentation more commonly paints the outline of the portrait, but fails to give us the completed portrait. Critical care is no different as even AMA, in the statement above, is identifying that this code should only be used when there is evidence of high complexity decision making for sustaining life for this patient during this encounter.

It's common to want rules and guidance to know if the coding decision being made is correct, but face it - most of what we review does not have this level of specificity. So, let's look to what we know as the next best option. There is one place in which we can relate high decision making to published guidance, and that would be the table of risk (TOR). Now of course I realize that this was created for E&M services and not to the level of a critical care encounter, but it is possible we could use this as a benchmark to say we would expect the high complexity associated with critical care to, at minimum, supersede the highest level of risk. High risk management options, according to TOR, are emergency or major surgery with identified risk, parenteral controlled substances, intensive drug monitoring for toxicity, and decision not to resuscitate. So, we are looking for the documentation to identify what risk(s) exists that exceeds these options.

The next portion of this statement indicates that these high-level decisions are being made in an effort to assess, manipulate, and support vital system functions.

* Assess would indicate that high complexity was involved in assessing the needed interventions for the patient during this encounter. The examination, review of labs, testing, imaging, and all of the physical work needed to provide critical care.

* Manipulate infers that high complexity decisions were used when creating the active treatment plan for stabilizing the patient. Unfortunately, when a provider is trying to convey manipulation of high complexity in the documentation, this would best be communicated by the provider by documenting their thought process regarding the critical care intervention.

* Support of vital system function indicates our provider is making high risk decisions in the continuation of support of not only the organ system in failure, but all of the other organ systems as well. This, in my humble opinion, is such a subjective element and the one that is more commonly not expressed in documentation in a way in which it conveys critical care. Making the decision to place a patient on a 100% non-rebreather mask is not the same as providing an artificial airway, but it is only a baby step away. The provider needs to identify those high-risk decisions not only for intervention of patients failing, but also for those who still meet critical criteria and support.

All of these work together to help define the medical necessity behind the need to provide the critical care service.

When referring to E&M code selection, CGS Medicare states that medical necessity is a culmination of the provider's mental and physical work involved in treating the patient. However, the documentation must show that mental and physical work, and critical care is quite frankly no different. As seen in the 3 elements above, assess infers more of the physical effort required by the provider, while manipulation and support indicate more of the mental efforts of the provider. That mental effort is not always documented through the course of any encounter, but especially not within a critical care note.

Providers, unfortunately, must embrace that documentation is their testimony to the actual events provided to the patient on that date of service, and it is required that they also testify as to why those services were provided.

It takes both pieces to validate not just critical care, but all services provided to patients.
###
Questions, comments?
If you have questions or comments about this article please contact us. Comments that provide additional related information may be added here by our Editors.
Latest articles: (any category)
Medicare Updates -- SNF, Neurostimulators, Ambulance Fee Schedule and more (2022-10-20)
October 27th, 2022 - CMS - MLNConnects
Skilled Nursing Facility Provider Preview Reports: Review by November 14 - Help Your Patients Make Informed Health Care Decisions - Ambulance Fee Schedule: CY 2023 Ambulance Inflation Factor & Productivity Adjustment - Compliance - Implanted Spinal Neurostimulators: Document Medical Records - Claims, Pricers, & Codes...
2023 Evaluation & Management Updates Free Webinar
October 24th, 2022 - Aimee Wilcox
Congratulations on a successful 2021 implementation of the Evaluation and Management (E/M) changes! That was a big change, but now an even bigger change is headed your way for inpatient and all other E/M categories. How great is it that almost all of the E/M categories will now be scored based on medical decision making (MDM) or total provider time? Standardized scoring and one set of E/M guidelines has the potential of bringing about a change or improvement of provider fatigue due to over regulation and documentation burden.
Are Leading Queries Prohibited by Law or Lore?
October 13th, 2022 - Erica E. Remer
AHIMA released its CDI Practice Brief Monday. At Yom Kippur services, I found myself thinking about the question Dr. Ronald Hirsch posed to me the day before. My rabbi was talking in her sermon about the difference between halacha and minhag. Halacha is law; it is the prescriptions...
2023 ICD-10-CM Guideline Changes
October 13th, 2022 - Chris Woolstenhulme
View the ICD-10-CM Guideline Changes for 2023 Chapter 19 (Injury, poisoning, and certain other consequences of external causes [S00-T88])The guidelines clarify that coders do not need to see a change in the patient's condition to assign an underdosing code. According to the updated guidelines, "Documentation that the patient is taking less ...
Z Codes: Understanding Palliative Care and Related Z Codes
October 11th, 2022 - Gloryanne Bryant
Palliative care is often considered to be hospice and comfort care. Palliative care is sometimes used interchangeably with "comfort care" and then again sometimes with "hospice care."  But these terms do have slightly different meanings and sometimes the meaning varies depending on who is stating it. The National...
2023 ICD-10-CM Code Changes
October 6th, 2022 - Christine Woolstenhulme, CPC, CMRS, QCC, QMCS
In 2022 there were 159 new codes; the 2023 ICD-10-CM code update includes 1,176 new, 28 revised, and 287 deleted codes, a substantial change from last year. The 2023 ICD-10-CM codes are to be used for discharges from October 1, 2022 through September 30, 2023, and for patient encounters from ...
Yes, You Have What It Takes To Lead Your Practice And Your Profession
September 20th, 2022 - Kem Tolliver
If you've been in any healthcare role for more than two years, you've seen quite a bit of change. And guess what, it's not over. We are living and working in uncertain times. This climate requires each of us to step outside of our comfort zones to lead exactly where we stand. It's not required of one to have a "title" to lead. What is required, however, is a willingness to trust your instincts, look for answers and rely on your team.