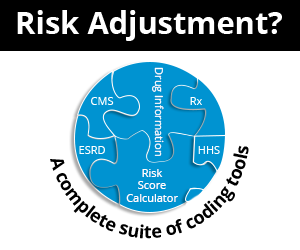 Inappropriate Use of Units Costs Practice Over $800,000
June 11th, 2018 - Wyn Staheli, Director of Research & Aimee Wilcox, CPMA, CCS-P, CMHP, CST, MA, MT
---
A recent OIG enforcement action emphasizes the need to understand the proper use of units. A healthcare provider in Connecticut submitted multiple units for urine drug screening tests. The press release stated that "Urine drug screening tests use a single sample of a patient's urine to test for multiple classes of drugs. Although the test screens a patient's urine for multiple classes of drugs, Medicare considers it a single test that should be billed only once per patient encounter."
The proper billing of units has proven to be problematic for more than just lab tests. Problems are also commonly reported with the billing of drugs and biologicals, timed codes, and multiple injections.
Drugs and Biologicals
One OIG review of a single MAC found a 57% error rate in the billing of drugs and biologicals. There are several reasons why there could be billing problems. Providers need to understand all the rules to ensure that they are billing properly. These problems commonly arise because packaging dosages typically don't match up with HCPCS descriptions. Claims MUST match up. For example, if the description for the HCPCS code specifies 25 milligrams and 100 milligrams are administered, 4 units should be billed.
So what do you do when they don't match up? Follow payer guidelines. According to Medicare, Do "not bill the units based on the way the drug is packaged, stored, or stocked. That is, if the HCPCS code descriptor for the drug code specifies 1 mg and a 10 mg vial of the drug was administered to the patient, bill 10 units, even though only 1 vial was administered." In this Medicare example, the drug would have been under-billed. However, more commonly, the drug is over-billed with too many units.
Another problematic area is rounding. What if the dosage doesn't match up to the packaging? According to Medicare, always round up. They state, "If the drug dose used in the care of a patient is not a multiple of the HCPCS code dosage descriptor, the provider rounds to the next highest unit." CMS has emphasized that units billed should be based on the dosage in the code description. There are two common problems that arise in this situation
What if you only administer 10 mg and the code description states 25 mg? You round up and bill for one unit.
What if there are multiple codes with varying dosages? Bill the code with the next unit. For example, what should you bill if you administer 50 mg of methylprednisolone acetate?There are 3 HCPCS codes:
Report the drugs as close to the way in which the provider administered them. Since Depo Medrol (methyprednisolone acetate) does not come in vials of 60 mg/cc, just bill what the provider used, which would likely be 3 cc from the 20 mg vial. Therefore, bill:
J1020 with 3 units (20 mg X 3 units = 60 mg)
Notes:
When selecting the HCPCS code, be sure to select the one with the proper administration method (e.g., intravenous, subcutaneous, intravenous push).
Don't forget to include the NDC, description and unit in the red shaded portion of Item Number 24 of the 1500 Claim Form (e.g., N400026065871 Immune Globulin Intravenous UN2).
CLICK HERE to review the Medicare Claims Processing Manual, Chapter 17 - Drugs and Biologicals.
Injections
Injections are also a complex problem which is not fully addressed in this article. A few examples include:
1. Injection of lidocaine mixed with Depo Medrol 40 mg was injected into the right knee joint space.
Report 20610 (1 unit) for the joint injection
Report J1030 (1 unit) for the Depo Medrol. The lidocaine is considered bundled and would not be billed separately.
However, if both knees were injected, then bill 20610 with 2 units (one per knee).
2. After alcohol prep, a 24-guage 3.5-inch needle filled with a total of 10 ml (5 ml per side) of 0.25% Marcaine and 40 mg of Kenalog was used to inject four trigger points in the right gluteus medius and two into the left gluteus medius muscles (a total of two muscle groups).
Report 20552 (1 unit). Even if you inject a patient's trigger points 10 times

in the same muscle group

, you may only bill a single unit of 20552 because the code description is based on the number of muscle groups injected and not how many injections were administered.
Do not report the Marcaine, as it is considered bundled as the local anesthetic.
3. A total of 15 mL of 0.25% Marcaine, with 60 mg of Kenalog was used to inject multiple trigger points in the bilateral supraspinatus muscles and the right deltoid muscle.
Report 20553 (1 unit) for 3 or more muscle(s)
Do not report the Marcaine, as it is considered bundled as the local anesthetic.
CLICK HERE for a helpful webinar with more comprehensive information.
Timed Codes
Timed codes have rounding rules which can vary by payer. In fact, there are slight differences between Medicare and the AMA regarding the 8-minute rounding rule (CLICK HERE). Providers need to be aware of these differences and document and bill the encounter properly in accordance with payer rules.
Find-A-Code Help
Find-A-Code offers some help at the code level. Keep in mind, that there is no substitute for reading the rules and carefully reviewing packaging.
Medically Unlikely Edits (MUEs): Click on the [Additional Code Information (Global Days, MUEs, etc.)] bar beneath the code and look for the "Medically Unlikely Edits (MUEs)." Not all codes have MUEs, but be sure to check if they are available. Medicare sets these limits, so when a claim is submitted which exceeds the MUEs, it is likely to trigger an audit.
Commercial Payer Policies: Click on the [Commercial Payer Policies] bar to review payers with policies regarding that service. Some include detailed information about units so it's valuable to check for applicable policies.
###
Questions, comments?
If you have questions or comments about this article please contact us. Comments that provide additional related information may be added here by our Editors.
Latest articles: (any category)
COVID Vaccine Coding Changes as of November 1, 2023
October 26th, 2023 - Wyn Staheli
COVID vaccine changes due to the end of the PHE as of November 1, 2023 are addressed in this article.
Medicare Guidance Changes for E/M Services
October 11th, 2023 - Wyn Staheli
2023 brought quite a few changes to Evaluation and management (E/M) services. The significant revisions as noted in the CPT codebook were welcome changes to bring other E/M services more in line with the changes that took place with Office or Other Outpatient Services a few years ago. As part of CMS' Medicare Learning Network, the "Evaluation and Management Services Guide" publication was finally updated as of August 2023 to include the changes that took place in 2023. If you take a look at the new publication (see references below),....
Can We Score Interpretation of an EKG Towards E/M Medical Decision Making?
October 10th, 2023 - Aimee Wilcox
When EKGs are performed in the facility setting or even in the physician's office, what are the requirements for reporting the service and who gets credit for scoring data points for Evaluation and Management (E/M) medical decision making (MDM)? Let's take a look at a few coding scenarios related to EKG services to get a better understanding of why this can be problematic.
Accurately Reporting Signs and Symptoms with ICD-10-CM Codes
October 5th, 2023 - Aimee Wilcox
Coders often find themselves unsure of when to report a sign or symptom code documented in the medical record. Some coders find their organization has an EHR that requires a working diagnosis, which is usually a sign or symptom, be entered to order a test or diagnostic study or image. Understanding the guidelines surrounding when signs and symptoms should be reported is the first step in correct coding so let's take a look at some scenarios.
The 2024 ICD-10-CM Updates Include New Codes for Reporting Metabolic Disorders and Insulin Resistance
September 19th, 2023 - Aimee Wilcox
Diabetes is a chronic disease that just seems to consistently be increasing instead of improving resulting in a constant endeavor by medical researchers to identify causal effects and possible treatments. One underlying or precipitating condition that scientists have identified as a precipitating factor in the development of diabetes is insulin resistance, which is a known metabolic disorder. As data becomes available through claims reporting, additional code options become possible with ICD-10-CM.
Documenting and Reporting Postoperative Visits
September 12th, 2023 - Aimee Wilcox
Sometimes we receive questions regarding documentation requirements for specific codes or coding requirements and we respond with information and resources to support our answers. The following question was recently submitted: Are providers required to report postoperative services on claims using 99024, especially if there is no payment for that service? What documentation is required if you are reporting an unrelated Evaluation and Management (E/M) service by the same physician during the postoperative period? 
Understanding Gastroesophageal Reflux Disease and ICD-10-CM Coding
August 22nd, 2023 - Aimee Wilcox
Gastroesophageal reflux disease or GERD for short, is a disease that impacts millions of Americans on a weekly basis. Symptoms are uncomfortable, as are some of the tests used to diagnose it, but understanding the disease, tests, and treatments helps us better understand how to code the disease using ICD-10-CM codes.