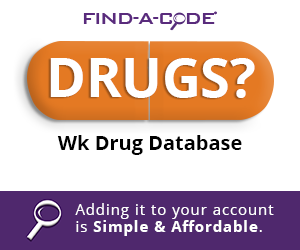 How to submit Medicaid/Medicare secondary claims electronically using eClinicalWorks!
March 15th, 2016 -
Victoria
0 Votes -

Sign in

to vote or comment.
---
It has never been a cakewalk working with an EHR. You know how tough it can be, if you don't have an eClinicalWorks expert to help you with billing needs. What do you do when you are not aware of a certain feature or a procedure?
We reached out to some organizations to know how what they did to find a solution to their problem.
Here are the top answers we would like to list down:
Raised the ticket with eClinicalWorks EHR but yet to receive a response
Called the eClinicalWorks EHR support and was put on hold for thirty minutes.
Thought of navigating to the eClinicalWorks EMR's guide but either didn't have time OR didn't know the correct path.
Tried to use search engines but couldn't find the correct link.
Called the local eClinicalWorks experts but asked to pay to get a solution.
We have received inquiries on how to bill medicaid/medicare secondary claims using eClinicalworks EHR?
There have been many cases where organizations have reported that they suffer clearing house rejections due to secondary claims.
What do you need to know on submitting secondary claims?
Do you change your clearing house if you face multiple rejections?
What if, you want to know a list of services provided that have a payer as secondary?
How do you find it without using a reporting tool?
Related: 6 Simple steps to create secondary claims using eClinicalWorks!
You got frustrated with your clearing house and decided to send the paper claims and your secondary claim was denied. There could be other reasons for claim denials from the payer but, you might have missed to send a COB (Co-ordination of benefits) OR for the other reasons.
Your secondary claims were rejected and a kind of an error message from the clearing house which states the secondary identifier qualifier must be a valid one. You called your clearing house, EMR and payer but didn't get to hear anything.
Suppose Medicare/Medicaid is a secondary insurance and you used a wrong code. Clearing house denies your claim. It is certainly a 5010 issue. But insurance eligibility verification is equally important.
When do you know Medicare is secondary?
These Type codes will help you know if your patient has a Medicare Secondary:
Type 12: An aged employee or spouse who's employer has a group health plan of greater than twenty employees.
Type 13: A patient has coverage under an End State Renal Disease coordination period for the first thirty months.
Type 14 or 47: Patient has a no fault plan, includes liability or auto claims
Type 15: Patient has a worker's compensation claim
Type 42: One who is under a VA (veteran administration) plan but has been seen in VA facility or a VA doctor
Type 43: Patient is disabled and the employer group plan has more than 100 employees
Before you proceed with billing secondary claims,
Make sure have the ANSI code for each patient( Twelve codes to choose from and don't expect the patients to know that)
Don't forget to check if the CAS adjustment code loaded into each claim line and each of the claim line is completely posted.
If you wish to differentiate between the primary and secondary claims, you can sign up with an MSP account
And most important information which is usually missed out:
Check the EOB date and the check date in tab where you need to feed the check amount.
Don't miss to check if the Group number is loaded in the primary payer.
===============================================================================
What if I have an eCW expert to walk you through six simple steps to submit secondary claims using eClinicalWorks EHR?
Let's learn the step by step procedure for billing secondary claims through eClinicalWorks in our next article.
###
Questions, comments?
If you have questions or comments about this article please contact us. Comments that provide additional related information may be added here by our Editors.
Latest articles: (any category)
Emergency Department - APC Reimbursement Method
September 15th, 2022 - Christine Woolstenhulme, CPC, CMRS, QCC, QMCS
CMS pays emergency department visits through a payment method using Ambulatory Payment Classifications (APCs). Most payers also use the APC reimbursement system; however, there may be some differences in payer policies (always review your specific payer policy). APCs are the primary type of payment made under the OPPS, comprising groupings ...
Why Medical Coding and Billing Software Desperately Needs AI
September 7th, 2022 - Find-A-Code
It has been said that the healthcare industry is notoriously slow in terms of technology adoption. One need only look at how convoluted medical coding and billing are to know that it needs a technology injection. Specifically, medical coding and billing software desperately needs artificial intelligence (AI).
CMS says Less Paperwork for DME Suppliers after Jan 2023!
August 18th, 2022 - Christine Woolstenhulme, QCC, QMCS, CPC, CMRS
Attention providers, suppliers, billers, and vendors who bill Durable Medical Equipment (DME) to Medicare!  Currently, a supplier receives a signed Certificate of Medical Necessity (CMN) from the treating physician or creates and signs a DME Information Form (DIFs); these are required to be sent with the claim. However, this is about ...
Things to Consider Before Upgrading Medical Billing Software
August 11th, 2022 - Find-A-Code
Your practice has utilized the same medical billing software for years. The medical billing staff says it is time for a change. You don't necessarily disagree, but you also don't know where to begin your search for new software. There are so many vendors offering so many products that making sense of it all can be challenging.
Calendar Year 2023 Medicare Advantage and Part C & D Payment Policies
August 9th, 2022 - Aimee L. Wilcox, CPMA, CCS-P, CST, MA, MT
Each year CMS publishes an Advance Notice of the upcoming years Medicare Advantage (MA) Capitation Rates and Part C and Part D Payment Policies and asks for comments related to it. Each of the comments are carefully reviewed and responded to and often are impactful to changes seen between the Advance Notice and final publication referred to as the Rate Announcement. With health equity as a primary focus for 2023, CMS announced some policy changes that may impact your organization.
How CMS Determines Which Telehealth Services are Risk Adjustable
August 9th, 2022 - Aimee L. Wilcox, CPMA, CCS-P, CST, MA, MT
Medicare Advantage Organizations (MAOs) have gone back and forth on whether or not to use data collected from telehealth, virtual Care, and telephone (audio-only) encounters with Medicare beneficiaries for risk adjustment reporting, but the following published documents from CMS cleared that up once and for all by providing an answer to a question specifically related to this question.
OIG Investigates SCAN Health for Risk Adjustment Overpayments With Surprising Results
July 26th, 2022 - Aimee L. Wilcox, CPMA, CCS-P, CST, MA, MT
We've seen a number of OIG risk adjustment data validation (RADV) audits recently where the independent review contractor was simply looking for any codes the payer reported that were not supported by the documentation, in an effort to declare an overpayment was made and monies are due to be repaid. However, it was refreshing to read this RADV audit and discover that the independent review contractor actually identified HCCs the payer failed to report that, while still resulting in an overpayment, was able to reduce the overpayment by giving credit for these additional HCCs. What lessons are you learning from reading these RADV audit reports?