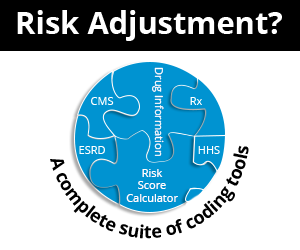 Are you providing TMD treatment and having a hard time receiving payment from Medical? Take a look at the law for your state!
November 3rd, 2019 - Christine Taxin
0 Votes -

Sign in

to vote or comment.
---
TM TREATMENT AND THIRD PARTY INSURANCE COVERAGE

Minnesota, in 1987, became the first state to adopt legislation requiring health insurance policies issued within the state to include coverage for the diagnosis and treatment of temporomandibular (TMD) joint disorders and craniomandibular (CMD) disorders on the same basis as other joint disorders. At present, 20 states have laws, regulations, or directives to that effect, although the specific requirements vary. Most are based on the theory of prohibiting discrimination. The laws do not have retroactive effect.

Arkansas--Effective August 13, 2001, requires that TMJ coverage be offered to groups and individuals at an additional premium when purchasing major medical coverage. The law requires insurers to notify policyholders, in writing, at the time of purchasing a health plan that the plan does not necessarily provide adequate coverage, if any, for the treatment of temporomandibular disorders. Treatment shall include both surgical and nonsurgical procedures whether provided by a physician or dentist.

California--Effective July 1, 1995, prohibits health insurance policies/plans from excluding coverage for surgical procedures for any conditions directly affecting the upper or lower jawbone, or associated bone joint that results in any failure to provide medically-necessary basic health care services pursuant to the policy's definition of medical necessity. The law states that nothing shall prohibit a policy from excluding coverage for dental services provided the exclusion does not result in a failure to provide "medically-necessary" basic health care services.

Florida--Effective October 1, 1996, prohibits insurers that cover diagnostic or surgical procedures involving bones or joints of the skeleton from discriminating against similar procedures involving the bones or joints of the jaw or face, if medically necessary, to treat conditions caused by congenital or developmental deformity, disease, or injury. The law provides it shall not be construed to discourage appropriate nonsurgical procedures or to prohibit the continued coverage of nonsurgical procedures.

Georgia-- Effective July 1, 1994, prohibits health insurance policies from excluding medically necessary surgical or nonsurgical treatment for correction of TMD by physicians or dentists. Benefits for basic coverage for the nonsurgical treatment of TMD may be limited as specified in the law.

Illinois--Effective January 1, 1995, every insurer that issues group accident and health policies providing coverage for hospital, medical, or surgical treatment on an expense incurred basis, shall offer for an additional premium, and subject to the insurer's standard of insurability, optional coverage for the reasonable and necessary treatment of temporomandibular joint disorder and craniomandibular disorder with a lifetime maximum benefit of no less than $2,500.

Kentucky--Effective January 1, 1991, all policies and contracts which provide coverage for surgical or nonsurgical treatment of skeletal disorders must provide coverage for medically necessary procedures relating to TMD and CMD disorders. The law does not require insurance policies and contracts to provide coverage for dental services.

Maryland--Policies that provide coverage for diagnostic and surgical procedures involving bones or joints in the body cannot discriminate against bones or joints of the face, neck or head.

Minnesota--Similarly, Minnesota law prohibits discrimination against TMD and CMD disorders in surgical and nonsurgical procedures. The requirement applies whether treatment is provided by a physician or dentist.

Mississippi--The law requires insurance plans to offer coverage for diagnostic and surgical treatment of TMD & CMD disorders on the same basis as treatment for other joint disorders. Coverage applies whether treatment is provided by a physician or dentist. The minimum lifetime coverage for TMD & CMD treatment shall be at least $5,000.

Nevada--Legislation prohibits insurance policies and contracts from excluding, either by specific language or claims settlement practices, coverage for treatment of the TM joint. Methods of treatment that are recognized as dental procedures, however, may be excluded and insurers may limit TMD benefits to 50% of usual and customary charges and to treatment which is medically necessary.

New Mexico--This statute requires coverage of surgical and nonsurgical treatment for TMD and CMD disorders, but permits insurers to require deductibles and co-payment and to exclude certain devices.

North Carolina--1995 HB 594 was enacted into law. It prohibits discrimination in health and accident insurance against coverage for diagnostic, therapeutic, or surgical procedures involving the temporomandibular joint if the procedure is medically necessary. Authorized therapeutic procedures include splinting and the use of intraoral prosthetic appliances to reposition the bones. Payment may be subject to a reasonable lifetime maximum, which the Department of Insurance has agreed to be $3,500.

North Dakota--The law prohibits policies from excluding TMD and CMD disorders, but insurers can place an $8,000 lifetime cap on benefits for surgical treatment and a $2,000 cap on benefits for nonsurgical treatment. Amended 1995 to increase lifetime caps on benefits to $10,000 for surgical and $2,500 for nonsurgical treatment.

Tennessee--Acting under the authority of a law which requires health insurance policies to cover surgical procedures and other health care services which can be performed by a licensed dentist, the Tennessee Department of Commerce and Insurance issued a bulletin clarifying that accident and health policies must cover treatment of TMD by a dentist when such treatment could also be performed by a physician. The Department specifically adopted the ADA categorization of Phase I treatment and Phase II surgical procedures which could be performed by either a physician or dentist. Any exclusion of TMD treatment by a dentist will not be allowed and coverage of TMD is not limited to surgical means only.

Texas--Under Texas law, if benefits are provided for diagnostic and/or surgical treatment of skeletal joints, the insurance policies must provide the same for treatment of TMD and CMD joints.

Vermont--Enacted 1998. Requires health insurance plans to offer coverage for diagnosis and medically necessary treatment of craniofacial disorders, intended to include TMD, when prescribed or administered by a physician or dentist. Prohibits insurers from imposing additional requirements to obtain coverage; the goal of the legislation is parity, treating musculoskeletal disorders of bones or joints in face, neck, or head, the same as any other musculoskeletal disorder in the body.

Virginia--Enacted 1995. The law prohibits insurers from excluding coverage for diagnostic and surgical treatment involving any bone or joint of the head, neck, face, or jaw. It also prohibits insurers from imposing limits more restrictive than those that apply to treatment of any other bone or joint disorder.

Washington--The law requires TMD benefits to be offered as optional coverage in medical and dental group insurance contracts. The limit was set in 1987 at $1,000 annual, $3,600 lifetime.

West Virginia--The statute directs the state insurance commissioner to adopt guidelines for coverage of diagnosis and treatment of TMD and CMD disorders in accident and sickness policies. Regulations have been issued providing that TMD and CMD disorders must be offered as an option. Coverage must be provided by a "doctor, dentist or other health care professional" licensed to perform such procedures.

Wisconsin--Beginning on January 1, 1998, health insurance policies, excluding dental plans, that provide coverage of any diagnostic or surgical procedure involving a bone, joint, muscle or tissue must provide coverage for the diagnostic procedures and medically necessary surgical or nonsurgical treatment for the correction of temporomandibular disorders. There is an annual cap of $1,250 and prior authorization is required to diagnose or treat TMD.
###
Questions, comments?
If you have questions or comments about this article please contact us. Comments that provide additional related information may be added here by our Editors.
Latest articles: (any category)
Medicare Updates -- SNF, Neurostimulators, Ambulance Fee Schedule and more (2022-10-20)
October 27th, 2022 - CMS - MLNConnects
Skilled Nursing Facility Provider Preview Reports: Review by November 14 - Help Your Patients Make Informed Health Care Decisions - Ambulance Fee Schedule: CY 2023 Ambulance Inflation Factor & Productivity Adjustment - Compliance - Implanted Spinal Neurostimulators: Document Medical Records - Claims, Pricers, & Codes...
2023 Evaluation & Management Updates Free Webinar
October 24th, 2022 - Aimee Wilcox
Congratulations on a successful 2021 implementation of the Evaluation and Management (E/M) changes! That was a big change, but now an even bigger change is headed your way for inpatient and all other E/M categories. How great is it that almost all of the E/M categories will now be scored based on medical decision making (MDM) or total provider time? Standardized scoring and one set of E/M guidelines has the potential of bringing about a change or improvement of provider fatigue due to over regulation and documentation burden.
Are Leading Queries Prohibited by Law or Lore?
October 13th, 2022 - Erica E. Remer
AHIMA released its CDI Practice Brief Monday. At Yom Kippur services, I found myself thinking about the question Dr. Ronald Hirsch posed to me the day before. My rabbi was talking in her sermon about the difference between halacha and minhag. Halacha is law; it is the prescriptions...
2023 ICD-10-CM Guideline Changes
October 13th, 2022 - Chris Woolstenhulme
View the ICD-10-CM Guideline Changes for 2023 Chapter 19 (Injury, poisoning, and certain other consequences of external causes [S00-T88])The guidelines clarify that coders do not need to see a change in the patient's condition to assign an underdosing code. According to the updated guidelines, "Documentation that the patient is taking less ...
Z Codes: Understanding Palliative Care and Related Z Codes
October 11th, 2022 - Gloryanne Bryant
Palliative care is often considered to be hospice and comfort care. Palliative care is sometimes used interchangeably with "comfort care" and then again sometimes with "hospice care."  But these terms do have slightly different meanings and sometimes the meaning varies depending on who is stating it. The National...
2023 ICD-10-CM Code Changes
October 6th, 2022 - Christine Woolstenhulme, CPC, CMRS, QCC, QMCS
In 2022 there were 159 new codes; the 2023 ICD-10-CM code update includes 1,176 new, 28 revised, and 287 deleted codes, a substantial change from last year. The 2023 ICD-10-CM codes are to be used for discharges from October 1, 2022 through September 30, 2023, and for patient encounters from ...
Yes, You Have What It Takes To Lead Your Practice And Your Profession
September 20th, 2022 - Kem Tolliver
If you've been in any healthcare role for more than two years, you've seen quite a bit of change. And guess what, it's not over. We are living and working in uncertain times. This climate requires each of us to step outside of our comfort zones to lead exactly where we stand. It's not required of one to have a "title" to lead. What is required, however, is a willingness to trust your instincts, look for answers and rely on your team.