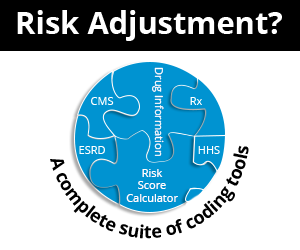 Are you providing TMD treatment and having a hard time receiving payment from Medical? Take a look at the law for your state!
November 3rd, 2019 - Christine Taxin
---
TM TREATMENT AND THIRD PARTY INSURANCE COVERAGE

Minnesota, in 1987, became the first state to adopt legislation requiring health insurance policies issued within the state to include coverage for the diagnosis and treatment of temporomandibular (TMD) joint disorders and craniomandibular (CMD) disorders on the same basis as other joint disorders. At present, 20 states have laws, regulations, or directives to that effect, although the specific requirements vary. Most are based on the theory of prohibiting discrimination. The laws do not have retroactive effect.

Arkansas--Effective August 13, 2001, requires that TMJ coverage be offered to groups and individuals at an additional premium when purchasing major medical coverage. The law requires insurers to notify policyholders, in writing, at the time of purchasing a health plan that the plan does not necessarily provide adequate coverage, if any, for the treatment of temporomandibular disorders. Treatment shall include both surgical and nonsurgical procedures whether provided by a physician or dentist.

California--Effective July 1, 1995, prohibits health insurance policies/plans from excluding coverage for surgical procedures for any conditions directly affecting the upper or lower jawbone, or associated bone joint that results in any failure to provide medically-necessary basic health care services pursuant to the policy's definition of medical necessity. The law states that nothing shall prohibit a policy from excluding coverage for dental services provided the exclusion does not result in a failure to provide "medically-necessary" basic health care services.

Florida--Effective October 1, 1996, prohibits insurers that cover diagnostic or surgical procedures involving bones or joints of the skeleton from discriminating against similar procedures involving the bones or joints of the jaw or face, if medically necessary, to treat conditions caused by congenital or developmental deformity, disease, or injury. The law provides it shall not be construed to discourage appropriate nonsurgical procedures or to prohibit the continued coverage of nonsurgical procedures.

Georgia-- Effective July 1, 1994, prohibits health insurance policies from excluding medically necessary surgical or nonsurgical treatment for correction of TMD by physicians or dentists. Benefits for basic coverage for the nonsurgical treatment of TMD may be limited as specified in the law.

Illinois--Effective January 1, 1995, every insurer that issues group accident and health policies providing coverage for hospital, medical, or surgical treatment on an expense incurred basis, shall offer for an additional premium, and subject to the insurer's standard of insurability, optional coverage for the reasonable and necessary treatment of temporomandibular joint disorder and craniomandibular disorder with a lifetime maximum benefit of no less than $2,500.

Kentucky--Effective January 1, 1991, all policies and contracts which provide coverage for surgical or nonsurgical treatment of skeletal disorders must provide coverage for medically necessary procedures relating to TMD and CMD disorders. The law does not require insurance policies and contracts to provide coverage for dental services.

Maryland--Policies that provide coverage for diagnostic and surgical procedures involving bones or joints in the body cannot discriminate against bones or joints of the face, neck or head.

Minnesota--Similarly, Minnesota law prohibits discrimination against TMD and CMD disorders in surgical and nonsurgical procedures. The requirement applies whether treatment is provided by a physician or dentist.

Mississippi--The law requires insurance plans to offer coverage for diagnostic and surgical treatment of TMD & CMD disorders on the same basis as treatment for other joint disorders. Coverage applies whether treatment is provided by a physician or dentist. The minimum lifetime coverage for TMD & CMD treatment shall be at least $5,000.

Nevada--Legislation prohibits insurance policies and contracts from excluding, either by specific language or claims settlement practices, coverage for treatment of the TM joint. Methods of treatment that are recognized as dental procedures, however, may be excluded and insurers may limit TMD benefits to 50% of usual and customary charges and to treatment which is medically necessary.

New Mexico--This statute requires coverage of surgical and nonsurgical treatment for TMD and CMD disorders, but permits insurers to require deductibles and co-payment and to exclude certain devices.

North Carolina--1995 HB 594 was enacted into law. It prohibits discrimination in health and accident insurance against coverage for diagnostic, therapeutic, or surgical procedures involving the temporomandibular joint if the procedure is medically necessary. Authorized therapeutic procedures include splinting and the use of intraoral prosthetic appliances to reposition the bones. Payment may be subject to a reasonable lifetime maximum, which the Department of Insurance has agreed to be $3,500.

North Dakota--The law prohibits policies from excluding TMD and CMD disorders, but insurers can place an $8,000 lifetime cap on benefits for surgical treatment and a $2,000 cap on benefits for nonsurgical treatment. Amended 1995 to increase lifetime caps on benefits to $10,000 for surgical and $2,500 for nonsurgical treatment.

Tennessee--Acting under the authority of a law which requires health insurance policies to cover surgical procedures and other health care services which can be performed by a licensed dentist, the Tennessee Department of Commerce and Insurance issued a bulletin clarifying that accident and health policies must cover treatment of TMD by a dentist when such treatment could also be performed by a physician. The Department specifically adopted the ADA categorization of Phase I treatment and Phase II surgical procedures which could be performed by either a physician or dentist. Any exclusion of TMD treatment by a dentist will not be allowed and coverage of TMD is not limited to surgical means only.

Texas--Under Texas law, if benefits are provided for diagnostic and/or surgical treatment of skeletal joints, the insurance policies must provide the same for treatment of TMD and CMD joints.

Vermont--Enacted 1998. Requires health insurance plans to offer coverage for diagnosis and medically necessary treatment of craniofacial disorders, intended to include TMD, when prescribed or administered by a physician or dentist. Prohibits insurers from imposing additional requirements to obtain coverage; the goal of the legislation is parity, treating musculoskeletal disorders of bones or joints in face, neck, or head, the same as any other musculoskeletal disorder in the body.

Virginia--Enacted 1995. The law prohibits insurers from excluding coverage for diagnostic and surgical treatment involving any bone or joint of the head, neck, face, or jaw. It also prohibits insurers from imposing limits more restrictive than those that apply to treatment of any other bone or joint disorder.

Washington--The law requires TMD benefits to be offered as optional coverage in medical and dental group insurance contracts. The limit was set in 1987 at $1,000 annual, $3,600 lifetime.

West Virginia--The statute directs the state insurance commissioner to adopt guidelines for coverage of diagnosis and treatment of TMD and CMD disorders in accident and sickness policies. Regulations have been issued providing that TMD and CMD disorders must be offered as an option. Coverage must be provided by a "doctor, dentist or other health care professional" licensed to perform such procedures.

Wisconsin--Beginning on January 1, 1998, health insurance policies, excluding dental plans, that provide coverage of any diagnostic or surgical procedure involving a bone, joint, muscle or tissue must provide coverage for the diagnostic procedures and medically necessary surgical or nonsurgical treatment for the correction of temporomandibular disorders. There is an annual cap of $1,250 and prior authorization is required to diagnose or treat TMD.
###
Questions, comments?
If you have questions or comments about this article please contact us. Comments that provide additional related information may be added here by our Editors.
Latest articles: (any category)
COVID Vaccine Coding Changes as of November 1, 2023
October 26th, 2023 - Wyn Staheli
COVID vaccine changes due to the end of the PHE as of November 1, 2023 are addressed in this article.
Medicare Guidance Changes for E/M Services
October 11th, 2023 - Wyn Staheli
2023 brought quite a few changes to Evaluation and management (E/M) services. The significant revisions as noted in the CPT codebook were welcome changes to bring other E/M services more in line with the changes that took place with Office or Other Outpatient Services a few years ago. As part of CMS' Medicare Learning Network, the "Evaluation and Management Services Guide" publication was finally updated as of August 2023 to include the changes that took place in 2023. If you take a look at the new publication (see references below),....
Can We Score Interpretation of an EKG Towards E/M Medical Decision Making?
October 10th, 2023 - Aimee Wilcox
When EKGs are performed in the facility setting or even in the physician's office, what are the requirements for reporting the service and who gets credit for scoring data points for Evaluation and Management (E/M) medical decision making (MDM)? Let's take a look at a few coding scenarios related to EKG services to get a better understanding of why this can be problematic.
Accurately Reporting Signs and Symptoms with ICD-10-CM Codes
October 5th, 2023 - Aimee Wilcox
Coders often find themselves unsure of when to report a sign or symptom code documented in the medical record. Some coders find their organization has an EHR that requires a working diagnosis, which is usually a sign or symptom, be entered to order a test or diagnostic study or image. Understanding the guidelines surrounding when signs and symptoms should be reported is the first step in correct coding so let's take a look at some scenarios.
The 2024 ICD-10-CM Updates Include New Codes for Reporting Metabolic Disorders and Insulin Resistance
September 19th, 2023 - Aimee Wilcox
Diabetes is a chronic disease that just seems to consistently be increasing instead of improving resulting in a constant endeavor by medical researchers to identify causal effects and possible treatments. One underlying or precipitating condition that scientists have identified as a precipitating factor in the development of diabetes is insulin resistance, which is a known metabolic disorder. As data becomes available through claims reporting, additional code options become possible with ICD-10-CM.
Documenting and Reporting Postoperative Visits
September 12th, 2023 - Aimee Wilcox
Sometimes we receive questions regarding documentation requirements for specific codes or coding requirements and we respond with information and resources to support our answers. The following question was recently submitted: Are providers required to report postoperative services on claims using 99024, especially if there is no payment for that service? What documentation is required if you are reporting an unrelated Evaluation and Management (E/M) service by the same physician during the postoperative period? 
Understanding Gastroesophageal Reflux Disease and ICD-10-CM Coding
August 22nd, 2023 - Aimee Wilcox
Gastroesophageal reflux disease or GERD for short, is a disease that impacts millions of Americans on a weekly basis. Symptoms are uncomfortable, as are some of the tests used to diagnose it, but understanding the disease, tests, and treatments helps us better understand how to code the disease using ICD-10-CM codes.