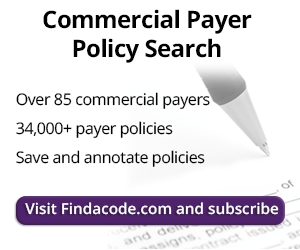 Why Get Into Medical Billing?
March 22nd, 2013 - Debra Sanders
---
I am asked alot or read alot where people want to get into medical billing. Some have gone to school and some haven't. Either way, there is more to it than just saying, I want to do that. I've been in this field for over 15 yrs and still learn something new every day. I even learn something I thought I knew and then had to back up and change my opinion or idea of what I thought it was.
When I first started out, I thought, oh my, this is simple. I printed the claims out, pulled the notes, attached them and wala. Out in the mail they went. Then the longer I stayed in it, things changed and then I had to learn these new set of rules. Medicare rules, other carrier rules, coding, modifiers, how to do appeals, what an AR was and how to work it. How to be organized and to get in that maximum reimbursement. And just when I thought I was level with everything, my boat got tipped. I finally came to the realization many years ago that there is no end to learning, it is constant and it's daily. There is no one set of rules and things will always continue to change. So if you have a hard time accepting change, then this is not the field for you.
So why am I still in this field? Well, it is challening, it is rewarding in accomplishments, it definitely prevents your brain from going dead because it's always exercised. And well, I just love being a top biller because it shows I've made a lot of accomplishments. I'm open to learning new knowledge and I know how to do research and get the job done. Yes, that's a good feeling. I'm not wealthy but only because I did't want to expand that far out but I know it can be done. So kudos to those that have over come the trials and tribulations and made it to the very top, kudos to you all!
So what would be my first suggestion if you want to get into this field? Well, go to school, if you can. Or even if you can't, maybe consider looking for part-time work so you can get some hands on experience. And if you do get that job, ask questions and really learn. And I'm not talking about finding out where the shoe sales are. I'm talking about really learning and picking their brains as to what they do and sponge up some of that billing knowledge to make sure it's the field you want to get into. Or, it may only be a stepping stone. Either way, ask questions, learn something new every day and focus forward.
Between the people you meet at work and the friends on the forums, there is no reason why you can't figure something out. And all you really need is, determination and a thirst to learn more. So start now, ask those questions you may have been afraid to ask before. I know I wished I would have asked alot of questions alot sooner, it would have saved me time. Good luck everyone, you've actually picked a really exciting field. And if you strive to succeed and constantly improve and learn, then yes, you can earn a good living. So good luck to those that are on the verge of making that decision because you won't regret it! So get off here and start learning those modifiers, cpts, icd-9/icd-10, ncci, oig and all that other valuable information that will help you make it to the top!
###
Questions, comments?
If you have questions or comments about this article please contact us. Comments that provide additional related information may be added here by our Editors.
Latest articles: (any category)
COVID Vaccine Coding Changes as of November 1, 2023
October 26th, 2023 - Wyn Staheli
COVID vaccine changes due to the end of the PHE as of November 1, 2023 are addressed in this article.
Medicare Guidance Changes for E/M Services
October 11th, 2023 - Wyn Staheli
2023 brought quite a few changes to Evaluation and management (E/M) services. The significant revisions as noted in the CPT codebook were welcome changes to bring other E/M services more in line with the changes that took place with Office or Other Outpatient Services a few years ago. As part of CMS' Medicare Learning Network, the "Evaluation and Management Services Guide" publication was finally updated as of August 2023 to include the changes that took place in 2023. If you take a look at the new publication (see references below),....
Can We Score Interpretation of an EKG Towards E/M Medical Decision Making?
October 10th, 2023 - Aimee Wilcox
When EKGs are performed in the facility setting or even in the physician's office, what are the requirements for reporting the service and who gets credit for scoring data points for Evaluation and Management (E/M) medical decision making (MDM)? Let's take a look at a few coding scenarios related to EKG services to get a better understanding of why this can be problematic.
Accurately Reporting Signs and Symptoms with ICD-10-CM Codes
October 5th, 2023 - Aimee Wilcox
Coders often find themselves unsure of when to report a sign or symptom code documented in the medical record. Some coders find their organization has an EHR that requires a working diagnosis, which is usually a sign or symptom, be entered to order a test or diagnostic study or image. Understanding the guidelines surrounding when signs and symptoms should be reported is the first step in correct coding so let's take a look at some scenarios.
The 2024 ICD-10-CM Updates Include New Codes for Reporting Metabolic Disorders and Insulin Resistance
September 19th, 2023 - Aimee Wilcox
Diabetes is a chronic disease that just seems to consistently be increasing instead of improving resulting in a constant endeavor by medical researchers to identify causal effects and possible treatments. One underlying or precipitating condition that scientists have identified as a precipitating factor in the development of diabetes is insulin resistance, which is a known metabolic disorder. As data becomes available through claims reporting, additional code options become possible with ICD-10-CM.
Documenting and Reporting Postoperative Visits
September 12th, 2023 - Aimee Wilcox
Sometimes we receive questions regarding documentation requirements for specific codes or coding requirements and we respond with information and resources to support our answers. The following question was recently submitted: Are providers required to report postoperative services on claims using 99024, especially if there is no payment for that service? What documentation is required if you are reporting an unrelated Evaluation and Management (E/M) service by the same physician during the postoperative period? 
Understanding Gastroesophageal Reflux Disease and ICD-10-CM Coding
August 22nd, 2023 - Aimee Wilcox
Gastroesophageal reflux disease or GERD for short, is a disease that impacts millions of Americans on a weekly basis. Symptoms are uncomfortable, as are some of the tests used to diagnose it, but understanding the disease, tests, and treatments helps us better understand how to code the disease using ICD-10-CM codes.