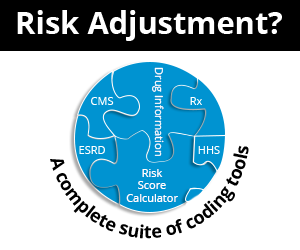 Why Get Into Medical Billing?
March 22nd, 2013 - Debra Sanders
0 Votes -

Sign in

to vote or comment.
---
I am asked alot or read alot where people want to get into medical billing. Some have gone to school and some haven't. Either way, there is more to it than just saying, I want to do that. I've been in this field for over 15 yrs and still learn something new every day. I even learn something I thought I knew and then had to back up and change my opinion or idea of what I thought it was.
When I first started out, I thought, oh my, this is simple. I printed the claims out, pulled the notes, attached them and wala. Out in the mail they went. Then the longer I stayed in it, things changed and then I had to learn these new set of rules. Medicare rules, other carrier rules, coding, modifiers, how to do appeals, what an AR was and how to work it. How to be organized and to get in that maximum reimbursement. And just when I thought I was level with everything, my boat got tipped. I finally came to the realization many years ago that there is no end to learning, it is constant and it's daily. There is no one set of rules and things will always continue to change. So if you have a hard time accepting change, then this is not the field for you.
So why am I still in this field? Well, it is challening, it is rewarding in accomplishments, it definitely prevents your brain from going dead because it's always exercised. And well, I just love being a top biller because it shows I've made a lot of accomplishments. I'm open to learning new knowledge and I know how to do research and get the job done. Yes, that's a good feeling. I'm not wealthy but only because I did't want to expand that far out but I know it can be done. So kudos to those that have over come the trials and tribulations and made it to the very top, kudos to you all!
So what would be my first suggestion if you want to get into this field? Well, go to school, if you can. Or even if you can't, maybe consider looking for part-time work so you can get some hands on experience. And if you do get that job, ask questions and really learn. And I'm not talking about finding out where the shoe sales are. I'm talking about really learning and picking their brains as to what they do and sponge up some of that billing knowledge to make sure it's the field you want to get into. Or, it may only be a stepping stone. Either way, ask questions, learn something new every day and focus forward.
Between the people you meet at work and the friends on the forums, there is no reason why you can't figure something out. And all you really need is, determination and a thirst to learn more. So start now, ask those questions you may have been afraid to ask before. I know I wished I would have asked alot of questions alot sooner, it would have saved me time. Good luck everyone, you've actually picked a really exciting field. And if you strive to succeed and constantly improve and learn, then yes, you can earn a good living. So good luck to those that are on the verge of making that decision because you won't regret it! So get off here and start learning those modifiers, cpts, icd-9/icd-10, ncci, oig and all that other valuable information that will help you make it to the top!
###
Questions, comments?
If you have questions or comments about this article please contact us. Comments that provide additional related information may be added here by our Editors.
Latest articles: (any category)
Billing and Documenting for Therapeutic Exercises versus Therapeutic Activities
July 13th, 2022 - Dr. Evan M. Gwilliam, DC, MBA, QCC, CPC, CCPC, CPMA, CPCO, AAPC Fellow, Clinical Director
Chiropractors treat, among other things, issues with the musculoskeletal system. Active therapeutic procedures are accepted as effective ways to treat many common conditions and therefore can be billed and generate revenue for a clinic. Two common CPT codes that might be used in a chiropractic setting include:
Medicare Advantage (MA) Benchmarking Policies Are Headed for Change
July 12th, 2022 - Aimee L. Wilcox, CPMA, CCS-P, CST, MA, MT
More than 43% of Medicare beneficiaries are not enrolled in Medicare Advantage plans, which were established to control costs and improve quality. However, as noted in the March MedPac Report Executive Summary of 2021, these plans average an estimated 104% of Medicare Fee-For-Service (FFS) spending. How does CMS plan to manage Medicare Advantage plans now?
How Extensions to the COVID-19 Public Health Emergency Affect Healthcare Reimbursement
June 28th, 2022 - Aimee L. Wilcox, CPMA, CCS-P, CST, MA, MT
Providers need to begin preparations for how to handle a return to pre-COVID-19 public health emergency (PHE) policies. As the saying goes, "you can't put the rabbit back in the hat." Some COVID-19 PHE policies are so well liked it will be very difficult for the government to return to pre-COVID-19 policies. For now, we have at least the promise of a 60-day notice to all governors precipitating the end of the PHE.
Why You Should Be Using The Two-Midnight Rule
June 23rd, 2022 - David M. Glaser, Esq.
Are you using something other than two-midnight? Here's why you shouldn't be. Is there the possibility that your utilization management team and physician advisors are applying InterQual, MCG, or any other utilization tool other than the two-midnight rule to your Medicare admissions? Over the last few months, it has...
Q/A: Service Period for 99490
June 6th, 2022 - Chris Woolstenhulme
Question: If CCM hours/work is to be billed monthly, and CCM tasks are done daily throughout the month, should it be saved until the end of the month to bill, and should each date be billed as DOS in one claim? Answer: According to CMS, "The service period for CPT 99490 ...
Reporting CCM and TCM Codes with E/M Codes
June 1st, 2022 - Chris Woolstenhulme
When reporting CCM or TCM codes, you will only get reimbursed for what is allowed. The E/M office visits can be coded in addition but are not interchangeable with CCM codes. You can bill an E/M visit during the time a patient is under Care Management, however, you can't count time ...
Q/A: Billing Over the Allowed Amount
June 1st, 2022 - Chris Woolstenhulme
Question: Is there a financial penalty for billing over the allowed amount? Answer: Yes, if you are submitting claims to a contracted provider, you cannot bill over the contracted amount of your fee schedule. This is called balanced billing. There is also the no-surprise rule that protects insured and non-insured or ...