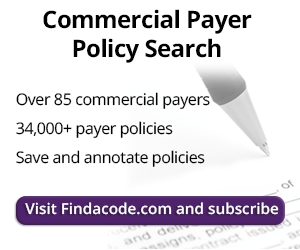 Why Get Into Medical Billing?
March 22nd, 2013 - Debra Sanders
0 Votes -

Sign in

to vote or comment.
---
I am asked alot or read alot where people want to get into medical billing. Some have gone to school and some haven't. Either way, there is more to it than just saying, I want to do that. I've been in this field for over 15 yrs and still learn something new every day. I even learn something I thought I knew and then had to back up and change my opinion or idea of what I thought it was.
When I first started out, I thought, oh my, this is simple. I printed the claims out, pulled the notes, attached them and wala. Out in the mail they went. Then the longer I stayed in it, things changed and then I had to learn these new set of rules. Medicare rules, other carrier rules, coding, modifiers, how to do appeals, what an AR was and how to work it. How to be organized and to get in that maximum reimbursement. And just when I thought I was level with everything, my boat got tipped. I finally came to the realization many years ago that there is no end to learning, it is constant and it's daily. There is no one set of rules and things will always continue to change. So if you have a hard time accepting change, then this is not the field for you.
So why am I still in this field? Well, it is challening, it is rewarding in accomplishments, it definitely prevents your brain from going dead because it's always exercised. And well, I just love being a top biller because it shows I've made a lot of accomplishments. I'm open to learning new knowledge and I know how to do research and get the job done. Yes, that's a good feeling. I'm not wealthy but only because I did't want to expand that far out but I know it can be done. So kudos to those that have over come the trials and tribulations and made it to the very top, kudos to you all!
So what would be my first suggestion if you want to get into this field? Well, go to school, if you can. Or even if you can't, maybe consider looking for part-time work so you can get some hands on experience. And if you do get that job, ask questions and really learn. And I'm not talking about finding out where the shoe sales are. I'm talking about really learning and picking their brains as to what they do and sponge up some of that billing knowledge to make sure it's the field you want to get into. Or, it may only be a stepping stone. Either way, ask questions, learn something new every day and focus forward.
Between the people you meet at work and the friends on the forums, there is no reason why you can't figure something out. And all you really need is, determination and a thirst to learn more. So start now, ask those questions you may have been afraid to ask before. I know I wished I would have asked alot of questions alot sooner, it would have saved me time. Good luck everyone, you've actually picked a really exciting field. And if you strive to succeed and constantly improve and learn, then yes, you can earn a good living. So good luck to those that are on the verge of making that decision because you won't regret it! So get off here and start learning those modifiers, cpts, icd-9/icd-10, ncci, oig and all that other valuable information that will help you make it to the top!
###
Questions, comments?
If you have questions or comments about this article please contact us. Comments that provide additional related information may be added here by our Editors.
Latest articles: (any category)
Delving Into the 360 Assessment Fraud Complaint
November 17th, 2021 - Jessica Hocker, CPC, CPB
The Department of Justice is pursuing claims of healthcare fraud against Cigna Health-Spring Medicare Advantage plan based on how they used data from their 360 Program in 2012. A review of the allegations may help other payers avoid similar accusations.
Lessons Learned from a RADV Audit Report
November 16th, 2021 - Aimee Wilcox, CPMA, CCS-P, CST, MA, MT, Director of Content
If given an opportunity to know ahead of time the questions that would be asked of you in an upcoming interview or quiz, it is likely the outcome would be significantly better than if you were surprised by the questions. This same concept may be applied to audits of risk ...
Changes in RPM for 2021! Now, Wait for it... New RTM Codes for 2022
November 11th, 2021 - Christine Woolstenhulme, QCC, QMCS, CPC, CMRS
Remote physiologic monitoring and clinical data monitoring is a relatively new concept thriving and growing as an essential component for telehealth services. According to global consumer trends, a company called Dynata reported, "Among the 39% of people who consulted a healthcare professional, two-thirds used telemedicine, many of them for the first time ...
Reporting and Auditing Drug Testing Services
November 9th, 2021 - Aimee Wilcox CPMA, CCS-P, CST, MA, MT
Drug testing is a common medical service used to manage prescription medications, verify someone is not taking illegal substances or too much of a prescribed substance, and monitor for toxicity and therapeutic dosing. It is customary for patients in treatment programs for chronic pain management or substance use disorders (SUD) to undergo random urine drug testing (UDT) or urine drug screening (UDS) as part of their individual treatment plan. Drug testing is regulated by federal and state laws (e.g., OSHA, CLIA), which must be carefully adhered to.
Understanding ASCs and APCs: Indicators and Place of Service
October 28th, 2021 - Christine Woolstenhulme, QCC, QMCS, CPC, CMRS
The decision regarding the most appropriate care setting for a given surgical procedure is determined by the physician based on the patient's individual clinical needs and preferences. Of course, there is a difference in reimbursement, and the billing depends on where the procedure took place, such as an office setting, inpatient ...
Are You Keeping up with the Official ICD-10-CM Guideline Changes for COVID-19?
October 25th, 2021 - Wyn Staheli, Director of Research
The COVID-19 public health emergency (PHE) has made it interesting and challenging for organizations to keep an eye on the evolving changes to the ICD-10-CM Official Guidelines for Coding and Reporting. Have you been keeping up with these changes?
Is Your Organization Ready to Deal with Provider Relief Fund (PRF) Audit Contractors?
October 15th, 2021 - Aimee Wilcox, CPMA, CCS-P, CST, MA, MT, Director of Content
Audits are currently underway to verify the monies distributed through the CARES Act were warranted and properly used by those organizations that received them. The federal government has contracted with financial institutions such as KPMG and PricewaterhouseCoopers, among others, to perform these audits referred to as Provider Relief Fund (PRF) audit contractors, funded with monies from the very same program. There were four phases of funding disbursements with phase 1 audits beginning in September. How ready are you to be audited?