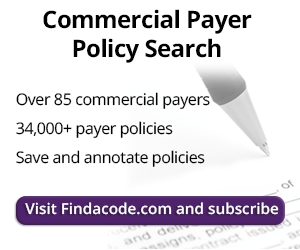 10 reasons why medical practices prefer working with medical billing service companies!
September 29th, 2016 -
Adam Smith
---
1. Training costs can save a healthcare organization over 8% of its operating expenses.
A recent study states that teams who work with EHRs require an average of 53.5 hours of training at a cost of $3000. The cost of training a single physician amounts to $1540. That is a whooping amount for healthcare organizations that will have to cut back on costs to stay profitable in the present healthcare space.
Lack of time and resources to train internal teams in working and billing with EHRs is one major reason why healthcare organizations are joining hands with off-site billers. By working with a professional medical billing service companies, healthcare systems can eliminate the ongoing costs and effort involved in training staff.
As new software upgrades and evolving compliance regulations become the norm of the day, an offsite billing company is a more feasible choice for small and medium-sized healthcare organizations.
2. Escalating operational costs are a growing concern
A cost and revenue survey conducted by MGMA projects an increase 12.2% increase in operational costs. High operational costs are a growing concern for healthcare organizations as there is increasing pressure on them to reduce costs in the value-based payment climate. Working with remote billers drastically decreases the operational expense of medical practices.
Furthermore, healthcare financial experts predict a 6%-10% improvement in revenue, after outsourcing medical billing, for healthcare organizations. And this is one major reason why an increasing number of medical practices opt to work with billing companies. In the value-based environment, it is imperative for medical practices to scale down on costs to avoid penalties and being behind the curve.
3.Unscheduled employee absences cost organizations $4 million dollars annually
Employee absences and a high attrition rate are both expensive and disruptive in a business environment. A major health network revealed that unscheduled absences were costing them 2-4 million dollars annually. On an average, the cost of an employee's absence per year is $989. And a slow claims cycle owing to absences further exacerbates the situation.
Working with remote billing companies ensures that work never stalls at any time. A small delay in filing claims will have a negative impact across the revenue cycle continuum. Most billing companies offerround the clock services which accelerate the claims cycle of medical practices.
4. Being in the dark about revenue cycle data is driving practices around the bend
Inability to track the progress made by in-house billers is a common bottleneck faced by medical practices. This problem is solved by off-site billing companies as most of them offer monthly or on-demand work reports.
In today's super-competitive healthcare marketplace tracking RCM metrics is vital to devise smart revenue cycle strategies. Tracking vital financial information will help medical practices to seal revenue leaks, strategize and make accurate revenue forecasts.
5. Hiring certified coders is becoming more expensive than ever!
Working with coders who are proficient in state and specialty-specific coding guidelines reduces compliance risks and increases the likelihood of getting paid. The current shortage of experienced coders in the United States has increased salary levels. According to AAPC, the average monthly salary of certified coders is upwards of $3500. This is without factoring in other expenses such as social security, Medicare and training costs.
Off-site billing and coding companies offer the advantage of hiring certified coders/coding teams at more affordable costs. And medical practices can save up on insurance, social security and training expenses. As ethical medical billing and related documentation, increase practices, can increase productivity without increasing headcount.
Free Resources

:
6. Consumer-centric billing practices are the need of the hour
In the consumer driven healthcare marketplace, patient payments form a huge chunk of a practice's revenue. In-house billers are either time-strapped or are ill-equipped to handle patient billing.
According to a survey by Navicure, 31% of medical practices struggle with patient payments. With 1 in every 4 dollars coming from patient payments, the importance of patient billing cannot be ignored. Remote billing companies, on the other hand usually have separate teams to handle patient billing tasks.
The exponential increase in patient payment responsibilities makes it essential to have dedicated resources who are experienced in handling patient billing. Working with medical billing companies takes the huge burden of collecting patient payments off the shoulder of healthcare organizations.
7.Outsourcing stabilizes medical practices in a shifting healthcare landscape
Constantly evolving regulations lead to revenue flow fluctuations and dis-organized workflows. Anytime a major regulatory change comes into effect it leads to loss of revenue and productivity.
To meet regulatory challenges and avoid disruptions to everyday workflow healthcare organizations are finding it convenient to outsource their RCM processes. The fact that the revenue management cycle of medical practices is handled by off-site experts ensures that the vital cog in the organization functions without a hitch despite seismic changes.
8. Intuitive business intelligence tools from Medical Billing Service Companies are in high demand
The growing complexity of the revenue cycle demands the use of business intelligence tools to automate and speed up medical billing workflows. An increasing number of medical practices use tools, KPIs and benchmarks to improve and optimize existing processes. In the contemporary healthcare climate more than just point of care, technology is needed to stay compliant and profitable. In-house revenue management teams do not have the time or expertise in developing revenue cycle management tools and applications.
The fact that most billing vendors offer RCM tools and apps is a major driver behind the gravitation of healthcare systems towards medical billing companies. Automated revenue cycle benchmarking, contract management and compliance dictated revenue management models save overworked healthcare professionals, the additional burden of tracking and managing financial data manually.
9. Working with medical billing companies is beneficial for healthcare organizations across different sizes
With several changes in the way medical practices bill and stricter billing regulations, it is essential that a medical billing team has different realms of knowledge including coding claims, AR management and revenue recovery.
Outsourcing helps small practices that are part of an IPA and lack their own billing staff, bill efficiently. It helps large healthcare systems to benefit from huge cost and labor savings. This explains why most medical practices opt to work with billing companies rather than handle in-house teams.
By working with billing companies medical practices have the advantage of hiring highly specialized teams for handling the various components of the revenue cycle which can prove to be much too expensive if handled in-house.
10. The medical practice's collection goals are aligned with that of its billing company
Transforming fixed expenses and outcomes into a variable one is one major factor behind healthcare organizations preferring to work with billing firms. Staff salaries are fixed and cannot be reduced no matter how low the billing volume is.
Working with off-site billers on the other hand means, a practice pays a percentage of its collections. There is a correlation between collections and billing costs. The performance-based payment approach ensures healthcare organizations get more bang for their buck! (i.e Value-Based Payments for Services Rendered By the Medical Billing Service Companies.)
Related Post

:



###
Questions, comments?
If you have questions or comments about this article please contact us. Comments that provide additional related information may be added here by our Editors.
Latest articles: (any category)
Reporting Modifiers 76 and 77 with Confidence
April 18th, 2023 - Aimee Wilcox
Modifiers are used to indicate that a procedure has been altered by a specific circumstance, so you can imagine how often modifiers are reported when billing medical services. There are modifiers that should only be applied to Evaluation and Management (E/M) service codes and modifiers used only with procedure codes. Modifiers 76 and 77 are used to identify times when either the same provider or a different provider repeated the same service on the same day and misapplication of these modifiers can result in claim denials.
Five Documentation Habits Providers Can Use Implement to Improve Evaluation & Management (E/M) Scoring
April 11th, 2023 - Aimee Wilcox
Provider education on E/M coding updates is vital to the success of any organization, but how do you whittle down the massive information into bite-sized pieces the providers can learn in just a few minutes? Check out the five steps we have identified to teach providers in just a few minutes that can significantly impact and improve coding outcomes.
Second Quarter 2023 Updates are Different This Year
April 6th, 2023 - Wyn Staheli
The second quarter of 2023 is NOT business as usual so it is important to pay attention to ensure that organizational processes and training take place to avoid mistakes. Not only have ICD-10-CM coding updates been added to the usual code set updates (e.g., CPT, HCPCS, ICD-10-PCS), but the end of the COVID-19 Public Health Emergency will bring about changes that will also take place during the quarter (but not on April 1, 2023.
7 Measures Developed by the HHS Office of Inspector General (OIG) to Identify Potential Telehealth Fraud
March 28th, 2023 - Aimee Wilcox
A recent review of telehealth services reported in Medicare claims data during the pandemic where these seven measures for identifying suspected fraud, waste, and abuse were applied, revealed more than a thousand Medicare providers potentially committed fraud during this period. What are the measures the OIG applied during their review, and how will that impact future telehealth guidelines moving forward?
MUEs and Bilateral Indicators
March 23rd, 2023 - Chris Woolstenhulme
MUEs are used by Medicare to help reduce improper payments for Part B claims. This article will address the use of the National Correct Coding Initiative (NCCI) and Medically Unlikely Edits (MUEs) and how they are used by CMS.
It is True the COVID-19 PHE is Expiring
March 16th, 2023 - Raquel Shumway
The COVID-19 PHE is Expiring, according to HHS. What is changing and what is staying the same? Make sure you understand how it will affect your practice and your patients.
Billing Process Flowchart
March 2nd, 2023 -
The Billing Process Flowchart (see Figure 1.1) helps outline the decision process for maintaining an effective billing process. This is only a suggested work plan and is used for demonstration purposes to illustrate areas which may need more attention in your practice's policies and...