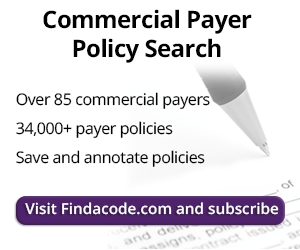 Medi-Cal Coverage Criteria for Hospital Beds and Accessories
November 7th, 2018 - Raquel Shumway
0 Votes -

Sign in

to vote or comment.
---
Medi-Cal covers Pediatric Cribs, Pediatric Beds and Adult Hospital Beds and accessories when documentation clearly shows medical necessity.
Examples of hospital bed accessories listed:
trapeze equipment
bed cradle
side rails
safety enclosures
Billing:
Medi-Cal states, "If any combination of the mattress and/or bedrail codes (E0271, E0272, E0305, and E0310 is billed separately, no more than the allowed amount for bed codes E0303, E0304, E0328, or E0329 will be paid. (parenthesis added)
NOTE: HCPCS codes E0303 and E0304 are semi-electric, as are all heavy duty beds. Semi-electric beds electronically control the head and knee sections and manually adjust the height.
Coverage Criteria for Hospital Beds for Adults
Bed Type
Requirements:
Fixed Height
Recipient must meet at least one of the following:

positioning of body is not feasible in non-hospital beds
needs one of the following



promotion of body alignment to prevent contractures and has a history of contractures or a documented medical condition that causes risk of contractures.


more than 30 degrees elevation of the bed's head due to certain medical conditions such as congestive heart failure (CHF) and chronic obstructive pulmonary disease (COPD) or has a documented history of aspiration. Pillows and wedges must have been ruled out as an option


use of special attachments or traction equipment or



has a documented history of



pain related to positioning needs alleviation of such pain


respiratory infection needs avoidance of respiratory infections related to positioning

Requirements: Must meet the requirements in both columns
Variable Height
Fixed Height
requires height adjustment to transfer to

chair
wheelchair
stand up

Semi-Electric
Fixed Height
requires

frequent body position change and/or
immediate body position change

Heavy-Duty Extra-Wide
Fixed Height
Weight is 351-600 pounds
Extra
Heavy-Duty
Fixed Height
Weight is 601+ pounds
Total Electric
This type is for convenience purposes only and not covered by Medi-Cal
Documentation Requirements:
Documentation must be completed by licensed practitioner
Treatment Authorization Request (TAR) accompanied by the prescription signed by physician or an electronic equivalent
Clinical documentation must:

describe medical condition
severity
frequency of symptoms necessitating the bed
therapeutic outcome expected
availability of a caregiver
recipient's level of independence to operate the bed
Criteria for Pediatric Crib:
E0316 and E0300 will not be be reimbursed if billed for the same recipient
E0316 safety enclosure frame/canopy for use with hospital bed, any type

E0300 pediatric crib, hospital grade, fully enclosed
Criteria for Pediatric Beds:
Medi-Cal states:
Most pediatric medical conditions do not require specialized home furnishings as prescribed medical treatment. It is reasonable to expect parents or legal caregivers of infants and children to provide an appropriate bed and bed care items necessary for comfort and positioning. However, a hospital or specialized bed and related accessories may be medically necessary for pediatric recipients when the nature and severity of their illness, injury, or disease meets all of the following medical criteria:
The hospital bed is necessary to treat the medical condition as documented in the medical record.


The hospital bed is expected to produce a positive medical outcome which would not occur without the bed, or will prevent complications or worsening of the medical condition for which it is prescribed.


The desired medical benefit is not attainable by use of an ordinary bed.


An ordinary bed cannot be modified or adapted by commercially available items to meet the medical need.
Enclosed cribs or enclosed pediatric beds may be medically necessary for recipients with diagnosis of developmental delay when the nature and severity of their illness, injury, or disease meets all of the following medical criteria:
The behavioral necessity for an enclosed bed is documented and described in the medical record.
There is clinical documentation that underlying behavioral issues have been proactively addressed with appropriate behavioral interventions and modification without success.
Other less restrictive forms of bed restraint/accommodations have been employed without adequate success (such as increased caregiver monitoring, alarm systems, padding bed rails or placing mattress on the floor).
An ordinary bed cannot be modified or adapted by commercially available items to meet the child's needs.
There is no other appropriate and reasonably feasible alternative method for providing safe bed/sleep care.
The request for the enclosed bed is not for caregiver convenience or due to lack of caregiver monitoring of recipient's safety.
Requests for hospital beds and accessories for children case managed by California Children's Services (CCS) are reviewed by CCS for medical necessity for treatment of a CCS-eligible medical condition per California Code of Regulations, Title 22, Sections 41515.1 – 41518.9.
###
Questions, comments?
If you have questions or comments about this article please contact us. Comments that provide additional related information may be added here by our Editors.
Latest articles: (any category)
Where is the CCI Edit with Modifier 25 on E/M?
May 20th, 2020 - Christine Woolstenhulme, QCC, CMCS, CPC, CMRS
If you are not seeing a CCI edit when reporting an E/M code with a certain procedure, it may be that there is no edit. CMS does not have a CCI edit for every CPT code, however, there are still general coding rules that must be followed.  The use of Modifier 25 is one example ...
Packaging and Units for Billing Drugs
May 18th, 2020 - Christine Woolstenhulme, QCC, CMCS, CPC, CMRS
To determine the dosage, size, doses per package and how many billing units are in each package, refer to the NDC number. Take a look at the following J1071 - Injection, testosterone cypionate, 1mg For example; using NCD # 0009-0085-10 there are 10 doses of 100 mL (100 mg/mL = 1 mL and there are ...
Getting Your Practice Back on Track
May 12th, 2020 - Wyn Staheli, Director of Research
As we begin returning back to work, we will all face a new normal. The COVID-19 pandemic has changed the face of business. While it has certainly been a challenge to keep up with the ever-changing regulations (that's likely to continue for a little longer), exciting new opportunities have also been created, such as the expansion of telemedicine. There's also the maze of government funding that needs to be navigated and an increased awareness of OSHA standards to implement.
ICD-10-CM - Supplement information for E-Cigarette/Vaping Reporting
May 5th, 2020 - Christine Woolstenhulme, QCC, CMCS, CPC, CMRS
The CDC has released additional information and coding guidance for reporting encounters related to the 2019 health care encounters and deaths related to e-cigarette, or vaping, product use associated lung injury (EVALI).  The update offers coding scenarios for general guidance, poisoning and toxicity, substance abuse and signs and symptoms.  ICD-10-CM Official Coding Guidelines - ...
Additional Telehealth Changes Announced by CMS
May 4th, 2020 - Wyn Staheli, Director of Research
On April 30, 2020, CMS announced additional sweeping changes to meet the challenges of providing adequate healthcare during this pandemic. These changes expand the March 31st changes. The article covers some of the key changes. See the official announcement in the references below.
Effective Risk Adjustment Requires Accurate Calculations
April 27th, 2020 - Wyn Staheli, Director of Research
Risk adjustment is simply a way of making sure that there are sufficient funds to adequately take care of the healthcare needs of a certain population. It's a predictive modeling methodology based on the diagnoses of the individuals in that population. As payers move to value based models, they heavily rely on risk adjustment to ensure proper funding.
COVID-19 Clinical Trial Participation Helps Providers Earn MIPS Credit
April 22nd, 2020 - Wyn Staheli, Director of Research
All healthcare providers who are currently participating in the MIPS portion of Medicare's Quality Payment Program may want to participate in the new COVID-19 Clinical Trials improvement activity. Read more about it here.