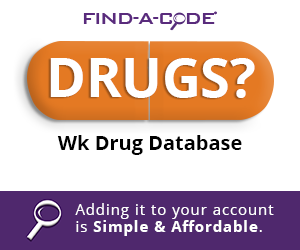 Medi-Cal Coverage Criteria for Hospital Beds and Accessories
November 7th, 2018 - Raquel Shumway
---
Medi-Cal covers Pediatric Cribs, Pediatric Beds and Adult Hospital Beds and accessories when documentation clearly shows medical necessity.
Examples of hospital bed accessories listed:
trapeze equipment
bed cradle
side rails
safety enclosures
Billing:
Medi-Cal states, "If any combination of the mattress and/or bedrail codes (E0271, E0272, E0305, and E0310 is billed separately, no more than the allowed amount for bed codes E0303, E0304, E0328, or E0329 will be paid. (parenthesis added)
NOTE: HCPCS codes E0303 and E0304 are semi-electric, as are all heavy duty beds. Semi-electric beds electronically control the head and knee sections and manually adjust the height.
Coverage Criteria for Hospital Beds for Adults
Bed Type
Requirements:
Fixed Height
Recipient must meet at least one of the following:

positioning of body is not feasible in non-hospital beds
needs one of the following



promotion of body alignment to prevent contractures and has a history of contractures or a documented medical condition that causes risk of contractures.


more than 30 degrees elevation of the bed's head due to certain medical conditions such as congestive heart failure (CHF) and chronic obstructive pulmonary disease (COPD) or has a documented history of aspiration. Pillows and wedges must have been ruled out as an option


use of special attachments or traction equipment or



has a documented history of



pain related to positioning needs alleviation of such pain


respiratory infection needs avoidance of respiratory infections related to positioning

Requirements: Must meet the requirements in both columns
Variable Height
Fixed Height
requires height adjustment to transfer to

chair
wheelchair
stand up

Semi-Electric
Fixed Height
requires

frequent body position change and/or
immediate body position change

Heavy-Duty Extra-Wide
Fixed Height
Weight is 351-600 pounds
Extra
Heavy-Duty
Fixed Height
Weight is 601+ pounds
Total Electric
This type is for convenience purposes only and not covered by Medi-Cal
Documentation Requirements:
Documentation must be completed by licensed practitioner
Treatment Authorization Request (TAR) accompanied by the prescription signed by physician or an electronic equivalent
Clinical documentation must:

describe medical condition
severity
frequency of symptoms necessitating the bed
therapeutic outcome expected
availability of a caregiver
recipient's level of independence to operate the bed
Criteria for Pediatric Crib:
E0316 and E0300 will not be be reimbursed if billed for the same recipient
E0316 safety enclosure frame/canopy for use with hospital bed, any type

E0300 pediatric crib, hospital grade, fully enclosed
Criteria for Pediatric Beds:
Medi-Cal states:
Most pediatric medical conditions do not require specialized home furnishings as prescribed medical treatment. It is reasonable to expect parents or legal caregivers of infants and children to provide an appropriate bed and bed care items necessary for comfort and positioning. However, a hospital or specialized bed and related accessories may be medically necessary for pediatric recipients when the nature and severity of their illness, injury, or disease meets all of the following medical criteria:
The hospital bed is necessary to treat the medical condition as documented in the medical record.


The hospital bed is expected to produce a positive medical outcome which would not occur without the bed, or will prevent complications or worsening of the medical condition for which it is prescribed.


The desired medical benefit is not attainable by use of an ordinary bed.


An ordinary bed cannot be modified or adapted by commercially available items to meet the medical need.
Enclosed cribs or enclosed pediatric beds may be medically necessary for recipients with diagnosis of developmental delay when the nature and severity of their illness, injury, or disease meets all of the following medical criteria:
The behavioral necessity for an enclosed bed is documented and described in the medical record.
There is clinical documentation that underlying behavioral issues have been proactively addressed with appropriate behavioral interventions and modification without success.
Other less restrictive forms of bed restraint/accommodations have been employed without adequate success (such as increased caregiver monitoring, alarm systems, padding bed rails or placing mattress on the floor).
An ordinary bed cannot be modified or adapted by commercially available items to meet the child's needs.
There is no other appropriate and reasonably feasible alternative method for providing safe bed/sleep care.
The request for the enclosed bed is not for caregiver convenience or due to lack of caregiver monitoring of recipient's safety.
Requests for hospital beds and accessories for children case managed by California Children's Services (CCS) are reviewed by CCS for medical necessity for treatment of a CCS-eligible medical condition per California Code of Regulations, Title 22, Sections 41515.1 – 41518.9.
###
Questions, comments?
If you have questions or comments about this article please contact us. Comments that provide additional related information may be added here by our Editors.
Latest articles: (any category)
COVID Vaccine Coding Changes as of November 1, 2023
October 26th, 2023 - Wyn Staheli
COVID vaccine changes due to the end of the PHE as of November 1, 2023 are addressed in this article.
Medicare Guidance Changes for E/M Services
October 11th, 2023 - Wyn Staheli
2023 brought quite a few changes to Evaluation and management (E/M) services. The significant revisions as noted in the CPT codebook were welcome changes to bring other E/M services more in line with the changes that took place with Office or Other Outpatient Services a few years ago. As part of CMS' Medicare Learning Network, the "Evaluation and Management Services Guide" publication was finally updated as of August 2023 to include the changes that took place in 2023. If you take a look at the new publication (see references below),....
Can We Score Interpretation of an EKG Towards E/M Medical Decision Making?
October 10th, 2023 - Aimee Wilcox
When EKGs are performed in the facility setting or even in the physician's office, what are the requirements for reporting the service and who gets credit for scoring data points for Evaluation and Management (E/M) medical decision making (MDM)? Let's take a look at a few coding scenarios related to EKG services to get a better understanding of why this can be problematic.
Accurately Reporting Signs and Symptoms with ICD-10-CM Codes
October 5th, 2023 - Aimee Wilcox
Coders often find themselves unsure of when to report a sign or symptom code documented in the medical record. Some coders find their organization has an EHR that requires a working diagnosis, which is usually a sign or symptom, be entered to order a test or diagnostic study or image. Understanding the guidelines surrounding when signs and symptoms should be reported is the first step in correct coding so let's take a look at some scenarios.
The 2024 ICD-10-CM Updates Include New Codes for Reporting Metabolic Disorders and Insulin Resistance
September 19th, 2023 - Aimee Wilcox
Diabetes is a chronic disease that just seems to consistently be increasing instead of improving resulting in a constant endeavor by medical researchers to identify causal effects and possible treatments. One underlying or precipitating condition that scientists have identified as a precipitating factor in the development of diabetes is insulin resistance, which is a known metabolic disorder. As data becomes available through claims reporting, additional code options become possible with ICD-10-CM.
Documenting and Reporting Postoperative Visits
September 12th, 2023 - Aimee Wilcox
Sometimes we receive questions regarding documentation requirements for specific codes or coding requirements and we respond with information and resources to support our answers. The following question was recently submitted: Are providers required to report postoperative services on claims using 99024, especially if there is no payment for that service? What documentation is required if you are reporting an unrelated Evaluation and Management (E/M) service by the same physician during the postoperative period? 
Understanding Gastroesophageal Reflux Disease and ICD-10-CM Coding
August 22nd, 2023 - Aimee Wilcox
Gastroesophageal reflux disease or GERD for short, is a disease that impacts millions of Americans on a weekly basis. Symptoms are uncomfortable, as are some of the tests used to diagnose it, but understanding the disease, tests, and treatments helps us better understand how to code the disease using ICD-10-CM codes.