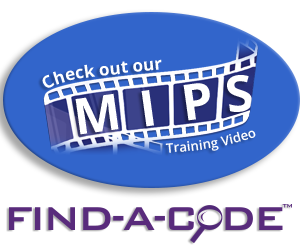 Documentation for Negative Pressure Wound Therapy
March 9th, 2018 - Medicare Learning Network
0 Votes -

Sign in

to vote or comment.
---
The Medicare Learning Network provides guidance on required documentation for negative pressure wound therapy.
NPWT is defined as the application of sub-atmospheric pressure to a wound to remove exudate and debris from the wound(s). NPWT is delivered to a qualified wound through an integrated system that includes:

A suction pump
A separate exudate collection chamber
Dressing sets

In these systems, the exudate is completely removed from the wound site to the collection chamber.

The beneficiary's medical record must include information describing the history, previous treatment regimens (if available), and current wound management billed. The medical record must be available for review upon request.

Documentation must include such elements as:

Length of sessions of use
Dressing types
Frequency of change
Changes in wound conditions, including precise measurements, quantity of exudates, presence of granulation and necrotic tissue, and concurrent measures being addressed relevant to wound therapy (such as debridement, nutritional concerns, support surfaces in use, positioning, and incontinence control)

Information describing the wound evaluation and treatment, recorded in the beneficiary's medical record, must indicate regular evaluation and treatment of the beneficiary's wounds.

Documentation of quantitative measurements of wound characteristics, including wound length and width (surface area), depth, and the amount of wound exudate (drainage) indicating progress of healing, must be entered at least monthly
To determine whether equipment and supplies continue to qualify for Medicare coverage,thesupplieroftheNPWT equipment and supplies must obtain an assessment of wound healing progress from the treating clinician, based upon the wound measurement as documented in the beneficiary's medical record

CMS may request the beneficiary's medical records in order to corroborate that wound healing is/was occurring as represented on the supplier's claims for reimbursement

When billing for NPWT:

Include a diagnosis code describing the wound treated on each claim for the equipment and related supplies
The medical record must include a statement from the treating physician describing the initial condition of the wound, including measurements, and the efforts to address all aspects of wound care
The medical record must, for each subsequent month, include updated wound measurements and what changes are applied to heal the wound

Month-to-month comparisons of wound size must compare like measurements (that is, depth compared to depth or surface area compared to surface area)

If the initiation of NPWT occurs during an inpatient stay, document the initial inpatient date of service to accurately account for the duration of treatment. This date must be available upon request.
###
Questions, comments?
If you have questions or comments about this article please contact us. Comments that provide additional related information may be added here by our Editors.
Latest articles: (any category)
Provide Proof of a Qualified Professional with QPro!
August 1st, 2018 - Chris Woolstenhulme, QCC, CMCS, CPC, CMRS
QPro - Announces the Launch of an Innovative Testing Site! Innovation is paving the way once again! Unlike other certification bodies, QPro does not certify the ability to pass a test but instead verifies members qualifications are proven. Test online using real-life coding resources and coding books commonly used in the office setting. Who can Benefit ...
CMS Proposes Changes to Evaluation & Management Requirements
July 25th, 2018 - Wyn Staheli, Director of Research
It is no secret that providers have long argued that E/M coding is burdensome and does not truly reflect the services provided. This fact is acknowledged by CMS with the following statement "Prior attempts to revise the E/M guidelines were unsuccessful or resulted in additional complexity due to lack of ...
Patients Over Paperwork?! We have Great News!
July 18th, 2018 - Chris Woolstenhulme, QCC, CMCS, CPC, CMRS
Spend more time with patients and less time documenting? Great Concept! Document meaningful information? Sound good? CMS is proposing just that! CMS released a new proposal July 12, 2018, focused on streamlining clinician billing and expanding access to high-quality care. The goal is to improve and restore the doctor-patient relationship, modernize Medicare ...
Understanding the Level of Preventative Services (Grades and Suggestions)
July 17th, 2018 - Chris Woolstenhulme, QCC, CMCS, CPC, CMRS
It is essential for providers, clinicians, and other users to understand the importance of providing preventative services.  The U.S. Preventative Services Task Force (USPSTF) has recommendations and has applied Grade Definitions as a suggested resource to imply the significance and strength of preventative services.  The following definitions apply to recommendations ...
Attention Providers - Please Make Time to Read this Letter
July 17th, 2018 - Chris Woolstenhulme, QCC, CMCS, CPC, CMRS
In an effort to show CMS is committed to changing the rules to accommodate their providers CMS released a letter to Doctors of Medicare Beneficiaries. The letter offers encouragement and a promise to reduce the burden of unnecessary rules and requirements. The letter states "President Trump has made it clear that ...
CMS Proposed New E/M Codes for Podiatry
July 16th, 2018 - Chris Woolstenhulme, QCC, CMCS, CPC, CMRS
According to CMS changes are coming for E/M codes.  A recent proposal from CMS stated: "The E/M visit code set is outdated and needs to be revised and revalued." Since podiatry tends to furnish a lower level of E/M visits, CMS is proposing new G-codes to report E/M office/outpatient visits. The proposed ...
Dual Medicare-Medicaid Billing Problems
July 12th, 2018 - Wyn Staheli, Director of Research
It is important to keep in mind that Medicaid is run at a state level so there can be some differences when it comes to coverage. However, the rules regarding balance billing of covered services is set at the federal level. The law states (emphasis added): A state plan must provide ...