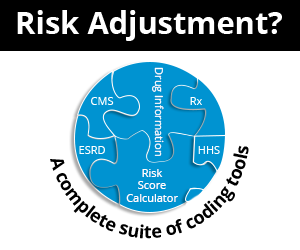 Documentation for Negative Pressure Wound Therapy
March 9th, 2018 - Medicare Learning Network
0 Votes -

Sign in

to vote or comment.
---
The Medicare Learning Network provides guidance on required documentation for negative pressure wound therapy.
NPWT is defined as the application of sub-atmospheric pressure to a wound to remove exudate and debris from the wound(s). NPWT is delivered to a qualified wound through an integrated system that includes:

A suction pump
A separate exudate collection chamber
Dressing sets

In these systems, the exudate is completely removed from the wound site to the collection chamber.

The beneficiary's medical record must include information describing the history, previous treatment regimens (if available), and current wound management billed. The medical record must be available for review upon request.

Documentation must include such elements as:

Length of sessions of use
Dressing types
Frequency of change
Changes in wound conditions, including precise measurements, quantity of exudates, presence of granulation and necrotic tissue, and concurrent measures being addressed relevant to wound therapy (such as debridement, nutritional concerns, support surfaces in use, positioning, and incontinence control)

Information describing the wound evaluation and treatment, recorded in the beneficiary's medical record, must indicate regular evaluation and treatment of the beneficiary's wounds.

Documentation of quantitative measurements of wound characteristics, including wound length and width (surface area), depth, and the amount of wound exudate (drainage) indicating progress of healing, must be entered at least monthly
To determine whether equipment and supplies continue to qualify for Medicare coverage,thesupplieroftheNPWT equipment and supplies must obtain an assessment of wound healing progress from the treating clinician, based upon the wound measurement as documented in the beneficiary's medical record

CMS may request the beneficiary's medical records in order to corroborate that wound healing is/was occurring as represented on the supplier's claims for reimbursement

When billing for NPWT:

Include a diagnosis code describing the wound treated on each claim for the equipment and related supplies
The medical record must include a statement from the treating physician describing the initial condition of the wound, including measurements, and the efforts to address all aspects of wound care
The medical record must, for each subsequent month, include updated wound measurements and what changes are applied to heal the wound

Month-to-month comparisons of wound size must compare like measurements (that is, depth compared to depth or surface area compared to surface area)

If the initiation of NPWT occurs during an inpatient stay, document the initial inpatient date of service to accurately account for the duration of treatment. This date must be available upon request.
###
Questions, comments?
If you have questions or comments about this article please contact us. Comments that provide additional related information may be added here by our Editors.
Latest articles: (any category)
Check out our New Topic Pages!
January 17th, 2019 - Kristy Richie
We have created subject-specific landing pages with tools and resources for your convenience.  We understand how important your time is so we added another layer of organization to our site.  Check out our State pages for information on Workers Comp, Medicare, Medicaid and more... TOPIC pages are accessible at the top of every page on the ...
Scanning the Unscannable: Improving Patient Flow in MRI
January 14th, 2019 - BC Advantage
Stay Ahead of your CEUs in 2019Get the latest webinars and earn over 24 CEUs each year included with your BC Advantage Magazine subscription. Latest Webinar: Scanning the Unscannable: Improving Patient Flow in MRI Presenter: Wendy Stirnkorb, President & CEO Stirnkorb Consulting, LLC Time: 46 Minutes Cost: $0.00 to all BC Advantage Magazine Subscribers CEUs: 1.0 On-demand: Watch 24/7 from work or ...
What is Virtual Communication (G0071)?
January 14th, 2019 - NAMAS
Beginning January 1st, 2019 all of our RHC and FQHC organizations have a new CPT code to consider implementing for their Medicare populous (check per Advantage Plan Administration for coverage). In its current form, this code is not reportable by organizations not meeting the RHC/FQHC designation. The code isG0071 and is termed ...
AMA Issues new CMT Information
January 14th, 2019 - Wyn Staheli, Director of Research
As many of you may already be keenly aware, there have been ongoing problems with many payers (e.g., BCBS of Ohio) regarding the appropriateness of reporting an E/M visit on the same day as CMT (CLICK HERE to read article). The AMA recently released an FAQ which renders their opinion ...
Nine New Codes for Fine Needle Aspirations (FNA)
January 4th, 2019 - Aimee Wilcox, CPMA, CCS-P, CMHP, CST, MA, MT
If your practice performs a lot of fine needle aspirations (FNA), you probably have the code options memorized (10021 without image guidance and 10022 with image guidance). However, the 2019 CPT codes now include nine (9) new FNA codes (10004-10012), one deleted FNA code (10022) and one revised FNA code ...
Dry Needling
January 3rd, 2019 - Wyn Staheli, Director of Research
The correct coding of dry needling, also known as trigger point needling, has been a subject of confusion for quite some time. The American Chiropractic Association (ACA) and the American Physical Therapy Association (APTA) have been working together for several years to obtain appropriate codes to describe this service. In ...
2019 Coding Changes for Chiropractic
January 3rd, 2019 - Wyn Staheli, Director of Research
The new year is upon us and so it's time to double check and make sure we are ready. Those with Premium Membership can use the ChiroCode Online Library and search all the official code sets: ICD-10-CM, CPT, and HCPCS. It also includes the updated NCCI edits and RVUs for ...