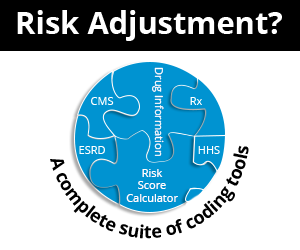 Mechanical Traction Therapy
January 4th, 2018 - Find-A-Code
0 Votes -

Sign in

to vote or comment.
---
According to CGS Administrators, traction is generally limited to the cervical or lumbar spine with the expectation of relieving pain in or originating from those areas.

Specific indications for the use of mechanical traction include cervical and/or lumbar radiculopathy and back disorders such as disc herniation, lumbago, and sciatica.
This modality is typically used in conjunction with therapeutic procedures - not as an isolated treatment.
Documentation should support the medical necessity of continued traction treatment in the clinic for greater than 12 visits. For cervical conditions, treatment beyond one month can usually be accomplished by self-administered mechanical traction in the home. The time devoted to patient education related to the use of home traction should be billed under 97012.
Only 1 unit of CPT code 97012 is generally covered per date of service.
Equipment and tables utilizing roller systems are not considered true mechanical traction. Services using this type of equipment are non-covered.
Non-Surgical Spinal Decompression Non-surgical spinal decompression is performed for symptomatic relief of pain associated with lumbar disk problems. The treatment combines pelvic and/or cervical traction connected to a special table that permits the traction application. There is insufficient scientific data to support the benefits of this technique. Therefore, non-surgical spinal decompression is not covered by Medicare (CMS Publication 100-03, Medicare National Coverage Determinations (NCD) Manual: Section 160.16). Examples of this type of non-covered procedure include, but are not limited to, VAX-D™, DRX-3000, DRX9000, Decompression Reduction Stabilization (DRS) System, IDD, MedX., Spina System, Accua-Spina System, SpineMED Decompression Table, Lordex Traction Unit, Triton DTS, and Z-Grav. If billed for purpose of receiving a denial, these services should be billed using CPT code 97039 and not with CPT 97012.
###
Questions, comments?
If you have questions or comments about this article please contact us. Comments that provide additional related information may be added here by our Editors.
Latest articles: (any category)
Where is the CCI Edit with Modifier 25 on E/M?
May 20th, 2020 - Christine Woolstenhulme, QCC, CMCS, CPC, CMRS
If you are not seeing a CCI edit when reporting an E/M code with a certain procedure, it may be that there is no edit. CMS does not have a CCI edit for every CPT code, however, there are still general coding rules that must be followed.  The use of Modifier 25 is one example ...
Packaging and Units for Billing Drugs
May 18th, 2020 - Christine Woolstenhulme, QCC, CMCS, CPC, CMRS
To determine the dosage, size, doses per package and how many billing units are in each package, refer to the NDC number. Take a look at the following J1071 - Injection, testosterone cypionate, 1mg For example; using NCD # 0009-0085-10 there are 10 doses of 100 mL (100 mg/mL = 1 mL and there are ...
Getting Your Practice Back on Track
May 12th, 2020 - Wyn Staheli, Director of Research
As we begin returning back to work, we will all face a new normal. The COVID-19 pandemic has changed the face of business. While it has certainly been a challenge to keep up with the ever-changing regulations (that's likely to continue for a little longer), exciting new opportunities have also been created, such as the expansion of telemedicine. There's also the maze of government funding that needs to be navigated and an increased awareness of OSHA standards to implement.
ICD-10-CM - Supplement information for E-Cigarette/Vaping Reporting
May 5th, 2020 - Christine Woolstenhulme, QCC, CMCS, CPC, CMRS
The CDC has released additional information and coding guidance for reporting encounters related to the 2019 health care encounters and deaths related to e-cigarette, or vaping, product use associated lung injury (EVALI).  The update offers coding scenarios for general guidance, poisoning and toxicity, substance abuse and signs and symptoms.  ICD-10-CM Official Coding Guidelines - ...
Additional Telehealth Changes Announced by CMS
May 4th, 2020 - Wyn Staheli, Director of Research
On April 30, 2020, CMS announced additional sweeping changes to meet the challenges of providing adequate healthcare during this pandemic. These changes expand the March 31st changes. The article covers some of the key changes. See the official announcement in the references below.
Effective Risk Adjustment Requires Accurate Calculations
April 27th, 2020 - Wyn Staheli, Director of Research
Risk adjustment is simply a way of making sure that there are sufficient funds to adequately take care of the healthcare needs of a certain population. It's a predictive modeling methodology based on the diagnoses of the individuals in that population. As payers move to value based models, they heavily rely on risk adjustment to ensure proper funding.
COVID-19 Clinical Trial Participation Helps Providers Earn MIPS Credit
April 22nd, 2020 - Wyn Staheli, Director of Research
All healthcare providers who are currently participating in the MIPS portion of Medicare's Quality Payment Program may want to participate in the new COVID-19 Clinical Trials improvement activity. Read more about it here.