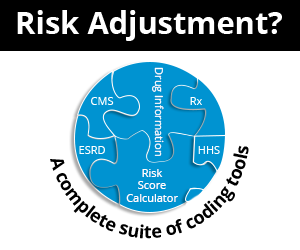 General Physical Therapy Modality Guidelines
January 4th, 2018 - Find-A-Code
---
According to CGS Administrators, CPT codes 97012, 97016, 97018, 97022, 97024, 97026, and 97028 require supervision by the qualified professional/auxiliary personnel of the patient during the intervention.
CPT codes 97032, 97033, 97034, 97035, 97036, and 97039 require direct (one-on-one) contact with the patient by the provider (constant attendance). Coverage for these codes indicates the provider is performing the modality and cannot be performing another procedure at the same time. Only the actual time of the provider's direct contact with the patient, providing services requiring the skills of a therapist is covered for these codes.
Modalities chosen to treat the patient's symptoms/conditions should be selected based on the most effective and efficient means of achieving the patient's functional goals. Seldom should a patient require more than one (1) or two (2) modalities to the same body part during the therapy session. Use of more than two (2) modalities on each visit date is unusual and should be carefully justified in the documentation.
The use of modalities as stand-alone treatments is rarely therapeutic, and usually not required or indicated as the sole treatment approach to a patient's condition. The use of exercise and activities has proven to be an essential part of a therapeutic program.
Therefore, a treatment plan should not consist solely of modalities, but should also include therapeutic procedures. (There are exceptions, including wound care or when patient care is focused on modalities because the acute patient is unable to endure therapeutic procedures.) Use of only passive modalities that exceeds 4 visits should be very well supported in the documentation.

Multiple heating modalities should not be used on the same day. Exceptions are rare and usually involve musculoskeletal pathology/injuries in which both superficial and deep structures are impaired. Documentation must support the use of multiple modalities as contributing to the patient's progress and restoration of function. For example, it would not be medically necessary to perform both thermal ultrasound and thermal diathermy on the same area, in the same visit, as both are considered deep heat modalities.
When the symptoms that required the use of certain modalities begin to subside and function improves, the medical record should reflect the discontinuation of those modalities, so as to determine the patient's ability to self-manage any residual symptoms. As the patient improves, the medical record should reflect a progression of the other procedures of the treatment program (therapeutic exercise, therapeutic activities, etc.). In all cases, the patient and/or caregiver should be taught aspects of self-management of his/her condition from the start of therapy.

Based on the CPT descriptors, these modalities apply to one or more areas treated (e.g., paraffin bath used for the left and right hand is billed as one unit).
###
Questions, comments?
If you have questions or comments about this article please contact us. Comments that provide additional related information may be added here by our Editors.
Latest articles: (any category)
COVID Vaccine Coding Changes as of November 1, 2023
October 26th, 2023 - Wyn Staheli
COVID vaccine changes due to the end of the PHE as of November 1, 2023 are addressed in this article.
Medicare Guidance Changes for E/M Services
October 11th, 2023 - Wyn Staheli
2023 brought quite a few changes to Evaluation and management (E/M) services. The significant revisions as noted in the CPT codebook were welcome changes to bring other E/M services more in line with the changes that took place with Office or Other Outpatient Services a few years ago. As part of CMS' Medicare Learning Network, the "Evaluation and Management Services Guide" publication was finally updated as of August 2023 to include the changes that took place in 2023. If you take a look at the new publication (see references below),....
Can We Score Interpretation of an EKG Towards E/M Medical Decision Making?
October 10th, 2023 - Aimee Wilcox
When EKGs are performed in the facility setting or even in the physician's office, what are the requirements for reporting the service and who gets credit for scoring data points for Evaluation and Management (E/M) medical decision making (MDM)? Let's take a look at a few coding scenarios related to EKG services to get a better understanding of why this can be problematic.
Accurately Reporting Signs and Symptoms with ICD-10-CM Codes
October 5th, 2023 - Aimee Wilcox
Coders often find themselves unsure of when to report a sign or symptom code documented in the medical record. Some coders find their organization has an EHR that requires a working diagnosis, which is usually a sign or symptom, be entered to order a test or diagnostic study or image. Understanding the guidelines surrounding when signs and symptoms should be reported is the first step in correct coding so let's take a look at some scenarios.
The 2024 ICD-10-CM Updates Include New Codes for Reporting Metabolic Disorders and Insulin Resistance
September 19th, 2023 - Aimee Wilcox
Diabetes is a chronic disease that just seems to consistently be increasing instead of improving resulting in a constant endeavor by medical researchers to identify causal effects and possible treatments. One underlying or precipitating condition that scientists have identified as a precipitating factor in the development of diabetes is insulin resistance, which is a known metabolic disorder. As data becomes available through claims reporting, additional code options become possible with ICD-10-CM.
Documenting and Reporting Postoperative Visits
September 12th, 2023 - Aimee Wilcox
Sometimes we receive questions regarding documentation requirements for specific codes or coding requirements and we respond with information and resources to support our answers. The following question was recently submitted: Are providers required to report postoperative services on claims using 99024, especially if there is no payment for that service? What documentation is required if you are reporting an unrelated Evaluation and Management (E/M) service by the same physician during the postoperative period? 
Understanding Gastroesophageal Reflux Disease and ICD-10-CM Coding
August 22nd, 2023 - Aimee Wilcox
Gastroesophageal reflux disease or GERD for short, is a disease that impacts millions of Americans on a weekly basis. Symptoms are uncomfortable, as are some of the tests used to diagnose it, but understanding the disease, tests, and treatments helps us better understand how to code the disease using ICD-10-CM codes.