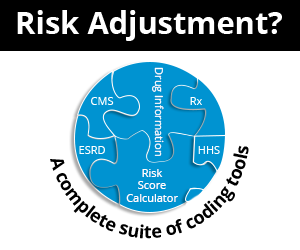 Global Surgical Package: When to Bill and When Not to Bill, that is the Question
September 8th, 2017 - Stephanie Allard, CPC, CEMA, RHIT
0 Votes -

Sign in

to vote or comment.
---
The global surgical package is inclusive of the services that would normally be provided to the patient following surgery. Depending on the global period assigned to a CPT code, the pre-operative, intra-operative and post-operative services could be included in the global surgical package.
The global period is defined by the number of global days assigned to a CPT code.
Zero day global period has no pre-operative or post-operative services included.
10-day global period has no pre-operative period, but does include a post-operative period. The global period includes 11 days - the day of the procedure and the 10 days following the procedure.
90-day global period includes a pre-operative and post-operative period. The global period includes 92 days - the day before the procedure, the day of the procedure and the 90 days following the procedure.
The global periods apply regardless of patient setting: impatient hospital (even critical care unit), outpatient hospital, ambulatory surgical center, and physician offices.
Services included in the global surgical package:
Pre-operative visits: After the decision for surgery was made

For 90 day global periods this would include the pre-operative visits done the day before or the day of the surgery when the decision for surgery was already made at a previous visit
For 0-10 day global periods this would include the day of the surgery

Intra-operative: This includes the services done as a part of the surgical procedure

Remember when coding surgical cases it is important to review the CCI Edits to ensure that you are not unbundling and billing for services that are inclusive to the main surgery

Post-operative visits follow up visits related to the recovery from surgery, which includes:

post-operative pain management
supplies (unless stated as an exclusion)
local wound care with dressing change
removal of operative pack, removal of sutures, staples, lines, wires, tubes, drains, casts, and splints
insertion, irrigation and removal of urinary catheters
removal of routine peripheral intravenous lines, nasogastric tubes and rectal tubes
changes and removal of tracheostomy tubes
**Since the 10 day global period does not include a post-operative period, the follow up visits beyond the day of the procedure are separately billable.
Services not included in the global surgical package that are separately billable and payable:
Initial consult: This initial evaluation of the problem and decision for the surgery is made the visit is separately billable

90 day global periods include the day prior to surgery

If the evaluation and decision for surgery occur the day prior to the major procedure a -57 modifier must be appended to the E/M code, which identifies it is a separate payable service from the global period

0-10 day global periods have no pre- operative period, but they typically do not include separate payment for an E/M the same day as the procedure

If there is a significant, separately identifiable service an E/M is billable on the same day as a minor procedure

A -25 modifier will need to be appended to the E/M code

Services of other physicians related to surgery: If a physician other than the surgeon sees the patient for a condition related to the surgery they can bill separately without a modifier

If a physician or provider from the same group as the surgeon see the patient the service would be inclusive to the global surgery package as that practice is already being reimbursed for the entire global surgical package

It is common for a mid-level provider from the same group as the surgeon to see patients post-operatively, this service is included
Transfer of care: When the surgeon does not perform any portion of the post-operative care an agreement to transfer of care can be made

This agreement would be made with a physician outside of the same group practice
The surgeon and the physician taking over the provision of the post-operative period would need to have a written transfer agreement that needs to be present in the patients record

The surgeon would bill the CPT codes for surgery and append modifier -54 indicating they provided surgical care only
The physician providing post-operative care would bill the same surgical CPT codes and append modifier-55 indicating they are providing the post-operative care
Once the physician agrees to take over the post- operative care and bill with the -55 modifier they are required to follow the post- operative guidelines, and cannot bill separately for each service/visit

Visit for unrelated diagnosis: If the diagnosis is unrelated to the reason for surgery or if treatment is required for an underlying condition that is not normally related to recovery from surgery a separate E/M is billable

If the surgeon is the one providing the care for unrelated conditions the -24 modifier must be appended to the E/M to indicate the service was for an unrelated reason

Diagnostic tests and procedures
Distinct surgical procedure during post-operative period: This would include services that are not re- operations or treatment for complications

In this scenario, a new post- operative period would begin with the subsequent procedure, this includes staged procedures

A modifier -79 would need to be appended to the procedural code to indicate it was an unrelated procedure
A modifier -58 would need to be appended to the procedural code to indicate that this was a staged or related procedure

Post-operative complications: Treatment that requires a return to the operating room

This does not include minor treatment that can be provided in bedside or in the physician office setting
A -78 modifier would need to be appended to the major procedure code to indicate this was an unplanned return to the operating room

More extensive procedure required: If a less extensive procedure was tried initially and failed the more extensive procedure is separately payable
Immunosuppressive therapy for organ transplants
Critical care services: The patient must be critically ill and require constant attendance of the physician

The critical care is above and beyond and usually unrelated to the anatomic injury or general surgical procedure
The patient recovering in a critical care unit does not automatically support critical care or a service that is separately billable from the global surgical package
The Medicare Administrative Contractor Palmetto has a great resource on their website (listed below in the references area below) that allows you to type in the CPT code and it will state the global days as 0, 10 or 90. On the same page, there is a section where you can enter the date of service and it will calculate the calendar date that is 10 or 90 days past your date of service.
Remember when determining to bill and when not to bill within a global surgical package, it is important to know all of the providers involved in the patient's care. Is the provider you are billing for the surgeon? What care are they providing? What group or practice do they belong to?
###
Questions, comments?
If you have questions or comments about this article please contact us. Comments that provide additional related information may be added here by our Editors.
Latest articles: (any category)
2023 ICD-10-CM Code Changes
October 6th, 2022 - Christine Woolstenhulme, CPC, CMRS, QCC, QMCS
In 2022 there were 159 new codes; the 2023 ICD-10-CM code update includes 1,176 new, 28 revised, and 287 deleted codes, a substantial change from last year. The 2023 ICD-10-CM codes are to be used for discharges from October 1, 2022 through September 30, 2023, and for patient encounters from ...
Emergency Department - APC Reimbursement Method
September 15th, 2022 - Christine Woolstenhulme, CPC, CMRS, QCC, QMCS
CMS pays emergency department visits through a payment method using Ambulatory Payment Classifications (APCs). Most payers also use the APC reimbursement system; however, there may be some differences in payer policies (always review your specific payer policy). APCs are the primary type of payment made under the OPPS, comprising groupings ...
Why Medical Coding and Billing Software Desperately Needs AI
September 7th, 2022 - Find-A-Code
It has been said that the healthcare industry is notoriously slow in terms of technology adoption. One need only look at how convoluted medical coding and billing are to know that it needs a technology injection. Specifically, medical coding and billing software desperately needs artificial intelligence (AI).
CMS says Less Paperwork for DME Suppliers after Jan 2023!
August 18th, 2022 - Christine Woolstenhulme, QCC, QMCS, CPC, CMRS
Attention providers, suppliers, billers, and vendors who bill Durable Medical Equipment (DME) to Medicare!  Currently, a supplier receives a signed Certificate of Medical Necessity (CMN) from the treating physician or creates and signs a DME Information Form (DIFs); these are required to be sent with the claim. However, this is about ...
Things to Consider Before Upgrading Medical Billing Software
August 11th, 2022 - Find-A-Code
Your practice has utilized the same medical billing software for years. The medical billing staff says it is time for a change. You don't necessarily disagree, but you also don't know where to begin your search for new software. There are so many vendors offering so many products that making sense of it all can be challenging.
Calendar Year 2023 Medicare Advantage and Part C & D Payment Policies
August 9th, 2022 - Aimee L. Wilcox, CPMA, CCS-P, CST, MA, MT
Each year CMS publishes an Advance Notice of the upcoming years Medicare Advantage (MA) Capitation Rates and Part C and Part D Payment Policies and asks for comments related to it. Each of the comments are carefully reviewed and responded to and often are impactful to changes seen between the Advance Notice and final publication referred to as the Rate Announcement. With health equity as a primary focus for 2023, CMS announced some policy changes that may impact your organization.
How CMS Determines Which Telehealth Services are Risk Adjustable
August 9th, 2022 - Aimee L. Wilcox, CPMA, CCS-P, CST, MA, MT
Medicare Advantage Organizations (MAOs) have gone back and forth on whether or not to use data collected from telehealth, virtual Care, and telephone (audio-only) encounters with Medicare beneficiaries for risk adjustment reporting, but the following published documents from CMS cleared that up once and for all by providing an answer to a question specifically related to this question.