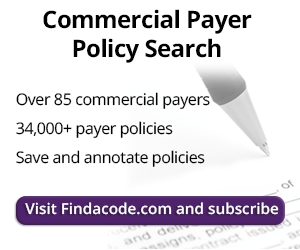 Medical to Dental Billing, Truth or Dare?
April 30th, 2018 - Chris Woolstenhulme, QCC, CMCS, CPC, CMRS
0 Votes -

Sign in

to vote or comment.
---
Is it true that medical benefits are only accessible by physicians? This is NOT True! Perhaps you have been told it is illegal for a dentist to bill a patient's medical insurance, this is erroneous information. In fact, the Accountable Care Organization's objective is to provide better management of care for improved outcomes by consolidating and integrating patient's oral care into primary health care.
The Health Center Program (HRSA) reported "The surgeon general's landmark report Oral Health in America brought national attention to the importance of and disparities present in oral health. Furthermore, the Institute Of Medicine (IOM) report improving access to oral health care for vulnerable and underserved populations showed that unmet oral health care needs and barriers faced by these populations have a great impact on overall health." This is a huge step from focusing just on teeth, to recognizing the center of vital tissues and functions is the mouth. Therefore we are now seeing primary care physicians reporting for oral health initiatives. How soon will it be before we see it required in dental offices?
The National Network for Oral Health Access (NNOHA) put together a pilot program to adopt and implement oral health and created a guide with recommendations that include assessment, planning, training systems, updating health information, and patient evaluation systems. This is a great resource to consider.
It is never too early to adopt this new model of medical/dental integration. Changes are coming, now is the time to get started learning how you can benefit your practice and your patients. Keep in mind medical payers determine coverage based on the medical necessity of the covered procedure. Payment is not based on the degree of the provider.
Dental to Medical cross coding and coordination of care is rapidly changing thanks to the Affordable Care Act. For dental offices knowing how and where to get the information to accomplish medical billing is priceless. For a great resource on cross-walking, documentation, and information on medical coding check out the Reimbursement Guide for Dentistry, the first resource of this kind available through InstaCode.com.
Do you dare to invest your time in your practice?
Medical Billing is very different than Dental billing. If you dare…step out of your comfort zone and spend time learning this new concept so you are prepared if the ACO or Health Center Program (HRSA) mandates new measures to be reported. In addition your patients will thank you and your revenue will increase. For example, take the dental sealant measure primary care providers are required to report; if they don't have a dental provider on staff they need to refer their patients to one. Don't be afraid of failure, you can be successful and confident using resources such as Find-A-Code to access guidelines and rules. Find-A-Code offers individual payer policies for most major payers to ensure you are well-informed on medical necessity and claims processing.
Conditions that may be payable under your patient's medical plan
Emergency procedures due to trauma
Appliances for mandibular repositioning and/or sleep apnea
Treatment associated with inflammation and infection
Dental repair of teeth due to injury
Exams for orofacial medical problems
Multiple teeth extractions at one time or wisdom teeth, under certain conditions
Various periodontal surgery procedures
Consultation for an excisional biopsy of oral lesion(s)
Consultation and treatment for temporomandibular joint problems
Infection that is beyond the tooth apex and not treatable by entry through the tooth
Pathology that involves soft or hard tissue
Procedures to correct dysfunction
Congenital defects
Using the 1500 Medical Claim Form
When billing medical plans you are required you to bill claims on a CMS-1500 claim form using Current Procedural Terminology or CPT codes and ICD-10-CM (diagnosis codes). CPT codes are used to report medical and surgical treatments, evaluations and diagnostic services. When using CDT codes you are not required to submit a diagnosis code, however, CPT requires at least one diagnosis code reported on every claim; failure to do so will result in a rejected claim. If you file electronically, it is likely you will not get your claim past the clearinghouse without a proper diagnosis code or ICD-10-CM.
Medical payers determine coverage based on the medical necessity of the covered procedure; therefore, it is vital to any medical claim to understand what is medically necessary, to begin to determine coverage.
Learn about guidelines and rules
AMA Guidelines: The American Medical Assn (AMA) has their own rules on how Current Procedural Terminology (CPT) codes can be used. These can be found on each code set or Chapter when using Find-A-Code.
ICD-10-CM Official Guidelines: The instructions and conventions of the classification take precedence over guidelines. ICD-10-CM Official Guidelines FY 2018 Guidelines are also found on the code information page of each code.
NOTE: Keep in mind State guidelines always take precedence over other guidelines and rules, if you are unsure always follow the strictest rule or guideline.
Resources:
Questions regarding UDS content can be addressed to UDSHelp330@bphcdata.net or via Phone: 1-866-UDS-HELP (1-866-837-4357) anytime.
ADA Dental Risk Assessment codes
###
Questions, comments?
If you have questions or comments about this article please contact us. Comments that provide additional related information may be added here by our Editors.
Latest articles: (any category)
Medicare Updates -- SNF, Neurostimulators, Ambulance Fee Schedule and more (2022-10-20)
October 27th, 2022 - CMS - MLNConnects
Skilled Nursing Facility Provider Preview Reports: Review by November 14 - Help Your Patients Make Informed Health Care Decisions - Ambulance Fee Schedule: CY 2023 Ambulance Inflation Factor & Productivity Adjustment - Compliance - Implanted Spinal Neurostimulators: Document Medical Records - Claims, Pricers, & Codes...
2023 Evaluation & Management Updates Free Webinar
October 24th, 2022 - Aimee Wilcox
Congratulations on a successful 2021 implementation of the Evaluation and Management (E/M) changes! That was a big change, but now an even bigger change is headed your way for inpatient and all other E/M categories. How great is it that almost all of the E/M categories will now be scored based on medical decision making (MDM) or total provider time? Standardized scoring and one set of E/M guidelines has the potential of bringing about a change or improvement of provider fatigue due to over regulation and documentation burden.
Are Leading Queries Prohibited by Law or Lore?
October 13th, 2022 - Erica E. Remer
AHIMA released its CDI Practice Brief Monday. At Yom Kippur services, I found myself thinking about the question Dr. Ronald Hirsch posed to me the day before. My rabbi was talking in her sermon about the difference between halacha and minhag. Halacha is law; it is the prescriptions...
2023 ICD-10-CM Guideline Changes
October 13th, 2022 - Chris Woolstenhulme
View the ICD-10-CM Guideline Changes for 2023 Chapter 19 (Injury, poisoning, and certain other consequences of external causes [S00-T88])The guidelines clarify that coders do not need to see a change in the patient's condition to assign an underdosing code. According to the updated guidelines, "Documentation that the patient is taking less ...
Z Codes: Understanding Palliative Care and Related Z Codes
October 11th, 2022 - Gloryanne Bryant
Palliative care is often considered to be hospice and comfort care. Palliative care is sometimes used interchangeably with "comfort care" and then again sometimes with "hospice care."  But these terms do have slightly different meanings and sometimes the meaning varies depending on who is stating it. The National...
2023 ICD-10-CM Code Changes
October 6th, 2022 - Christine Woolstenhulme, CPC, CMRS, QCC, QMCS
In 2022 there were 159 new codes; the 2023 ICD-10-CM code update includes 1,176 new, 28 revised, and 287 deleted codes, a substantial change from last year. The 2023 ICD-10-CM codes are to be used for discharges from October 1, 2022 through September 30, 2023, and for patient encounters from ...
Yes, You Have What It Takes To Lead Your Practice And Your Profession
September 20th, 2022 - Kem Tolliver
If you've been in any healthcare role for more than two years, you've seen quite a bit of change. And guess what, it's not over. We are living and working in uncertain times. This climate requires each of us to step outside of our comfort zones to lead exactly where we stand. It's not required of one to have a "title" to lead. What is required, however, is a willingness to trust your instincts, look for answers and rely on your team.