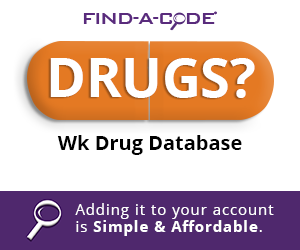 An Update on the DHS OIG's Effort to Combat Fraud & Abuse
May 17th, 2019 - Namas
0 Votes -

Sign in

to vote or comment.
---
An Update on the DHS OIG's Effort to Combat Fraud & Abuse
Every year, the Department of Health and Human Services (DHS) Office of Inspector General (OIG) is required by law to release a report detailing the amounts deposited and appropriated to the Medicare Trust Fund, and the source of such deposits [1]. The law requiring this report is better known as the Health Insurance Portability and Accountability Act of 1996 ("HIPAA"). The Act established a comprehensive program to combat fraud committed against all health plans, both public and private and "required the establishment of a national Health Care Fraud and Abuse Control Program (HCFAC), under the joint direction of the Attorney General and the Secretary of the Department of Health and Human Services (HHS) acting through the Department's Inspector General (HHS/OIG)."[2]
In the three previous years, the annual report, typically known as the Health Care Fraud and Abuse Control Program Report, has been released in February 2016 (for FY2015), January 2017 (for FY2016), and April 2018 (for FY2017). Unfortunately, as of the date of writing this article in early May 2019, the FY2018 report has yet to be released. However, we can look to another required report, the Fall 2018 Semiannual Report to Congress, to give us an indication of what to expect in the full FY2018 Fraud and Abuse report.
The fall edition of the Semiannual Report to Congress covers OIG activities from April 2018 through September 2018. In a press release sent out with the semiannual report, DHS OIG writes that it "expects $2.91 billion in investigative recoveries and $521 million in audit recoveries for fiscal year (FY) 2018, according to a recently released report."[3] For comparison's sake, in FY2017 the Federal Government won or negotiated over $2.4 billion and returned approximately $2.6 billion to the government or paid out to private persons (most likely as part of whistleblower actions). [4]
In FY 2018, OIG brought criminal actions against 764 individuals or organizations engaging in crimes against HHS programs and the beneficiaries they serve, and an additional 813 civil actions. OIG also excluded 2,712 individuals and entities from participation in Federal healthcare programs. Again, for comparison's sake, FY 2017 saw investigations conducted by HHS' Office of Inspector General (HHS-OIG) resulting in 788 criminal actions against individuals or entities that engaged in crimes related to Medicare and Medicaid, and 818 civil actions, with 3,244 individuals and entities excluded from federal programs under CMS. The OIG at HHS continues to be extremely active into 2019, with very public takedowns of an alleged healthcare fraud scheme involving telemedicine and DME [5] and a major opioid distribution takedown in the Appalachian region [6].
The strategic plan for the OIG at HHS sets forth four goals: (1) fight fraud, waste, and abuse; (2) promote quality, safety, and value; (3) secure the future; and (4) advance excellence and innovation [7]. It's obvious from the continually increasing fines, penalties, takebacks, and audit requests that the first goal (fighting fraud, waste, and abuse) will remain at the forefront of the OIG. Medical practices, providers, administrators, auditors, coders, and billers need to remain diligent in the compliance efforts and be aware of the government's focus in its effort to combat fraud, waste, and abuse. The spotlight on those in the medical field continues to get brighter and further scrutiny, warranted or not, appears more evident every year.






###
Questions, comments?
If you have questions or comments about this article please contact us. Comments that provide additional related information may be added here by our Editors.
Latest articles: (any category)
Medicare Updates -- SNF, Neurostimulators, Ambulance Fee Schedule and more (2022-10-20)
October 27th, 2022 - CMS - MLNConnects
Skilled Nursing Facility Provider Preview Reports: Review by November 14 - Help Your Patients Make Informed Health Care Decisions - Ambulance Fee Schedule: CY 2023 Ambulance Inflation Factor & Productivity Adjustment - Compliance - Implanted Spinal Neurostimulators: Document Medical Records - Claims, Pricers, & Codes...
2023 Evaluation & Management Updates Free Webinar
October 24th, 2022 - Aimee Wilcox
Congratulations on a successful 2021 implementation of the Evaluation and Management (E/M) changes! That was a big change, but now an even bigger change is headed your way for inpatient and all other E/M categories. How great is it that almost all of the E/M categories will now be scored based on medical decision making (MDM) or total provider time? Standardized scoring and one set of E/M guidelines has the potential of bringing about a change or improvement of provider fatigue due to over regulation and documentation burden.
Are Leading Queries Prohibited by Law or Lore?
October 13th, 2022 - Erica E. Remer
AHIMA released its CDI Practice Brief Monday. At Yom Kippur services, I found myself thinking about the question Dr. Ronald Hirsch posed to me the day before. My rabbi was talking in her sermon about the difference between halacha and minhag. Halacha is law; it is the prescriptions...
2023 ICD-10-CM Guideline Changes
October 13th, 2022 - Chris Woolstenhulme
View the ICD-10-CM Guideline Changes for 2023 Chapter 19 (Injury, poisoning, and certain other consequences of external causes [S00-T88])The guidelines clarify that coders do not need to see a change in the patient's condition to assign an underdosing code. According to the updated guidelines, "Documentation that the patient is taking less ...
Z Codes: Understanding Palliative Care and Related Z Codes
October 11th, 2022 - Gloryanne Bryant
Palliative care is often considered to be hospice and comfort care. Palliative care is sometimes used interchangeably with "comfort care" and then again sometimes with "hospice care."  But these terms do have slightly different meanings and sometimes the meaning varies depending on who is stating it. The National...
2023 ICD-10-CM Code Changes
October 6th, 2022 - Christine Woolstenhulme, CPC, CMRS, QCC, QMCS
In 2022 there were 159 new codes; the 2023 ICD-10-CM code update includes 1,176 new, 28 revised, and 287 deleted codes, a substantial change from last year. The 2023 ICD-10-CM codes are to be used for discharges from October 1, 2022 through September 30, 2023, and for patient encounters from ...
Yes, You Have What It Takes To Lead Your Practice And Your Profession
September 20th, 2022 - Kem Tolliver
If you've been in any healthcare role for more than two years, you've seen quite a bit of change. And guess what, it's not over. We are living and working in uncertain times. This climate requires each of us to step outside of our comfort zones to lead exactly where we stand. It's not required of one to have a "title" to lead. What is required, however, is a willingness to trust your instincts, look for answers and rely on your team.