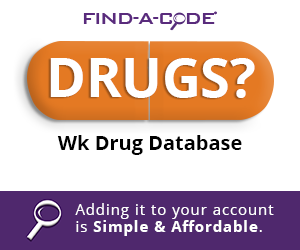 An Update on the DHS OIG's Effort to Combat Fraud & Abuse
May 17th, 2019 - Namas
---
An Update on the DHS OIG's Effort to Combat Fraud & Abuse
Every year, the Department of Health and Human Services (DHS) Office of Inspector General (OIG) is required by law to release a report detailing the amounts deposited and appropriated to the Medicare Trust Fund, and the source of such deposits [1]. The law requiring this report is better known as the Health Insurance Portability and Accountability Act of 1996 ("HIPAA"). The Act established a comprehensive program to combat fraud committed against all health plans, both public and private and "required the establishment of a national Health Care Fraud and Abuse Control Program (HCFAC), under the joint direction of the Attorney General and the Secretary of the Department of Health and Human Services (HHS) acting through the Department's Inspector General (HHS/OIG)."[2]
In the three previous years, the annual report, typically known as the Health Care Fraud and Abuse Control Program Report, has been released in February 2016 (for FY2015), January 2017 (for FY2016), and April 2018 (for FY2017). Unfortunately, as of the date of writing this article in early May 2019, the FY2018 report has yet to be released. However, we can look to another required report, the Fall 2018 Semiannual Report to Congress, to give us an indication of what to expect in the full FY2018 Fraud and Abuse report.
The fall edition of the Semiannual Report to Congress covers OIG activities from April 2018 through September 2018. In a press release sent out with the semiannual report, DHS OIG writes that it "expects $2.91 billion in investigative recoveries and $521 million in audit recoveries for fiscal year (FY) 2018, according to a recently released report."[3] For comparison's sake, in FY2017 the Federal Government won or negotiated over $2.4 billion and returned approximately $2.6 billion to the government or paid out to private persons (most likely as part of whistleblower actions). [4]
In FY 2018, OIG brought criminal actions against 764 individuals or organizations engaging in crimes against HHS programs and the beneficiaries they serve, and an additional 813 civil actions. OIG also excluded 2,712 individuals and entities from participation in Federal healthcare programs. Again, for comparison's sake, FY 2017 saw investigations conducted by HHS' Office of Inspector General (HHS-OIG) resulting in 788 criminal actions against individuals or entities that engaged in crimes related to Medicare and Medicaid, and 818 civil actions, with 3,244 individuals and entities excluded from federal programs under CMS. The OIG at HHS continues to be extremely active into 2019, with very public takedowns of an alleged healthcare fraud scheme involving telemedicine and DME [5] and a major opioid distribution takedown in the Appalachian region [6].
The strategic plan for the OIG at HHS sets forth four goals: (1) fight fraud, waste, and abuse; (2) promote quality, safety, and value; (3) secure the future; and (4) advance excellence and innovation [7]. It's obvious from the continually increasing fines, penalties, takebacks, and audit requests that the first goal (fighting fraud, waste, and abuse) will remain at the forefront of the OIG. Medical practices, providers, administrators, auditors, coders, and billers need to remain diligent in the compliance efforts and be aware of the government's focus in its effort to combat fraud, waste, and abuse. The spotlight on those in the medical field continues to get brighter and further scrutiny, warranted or not, appears more evident every year.






###
Questions, comments?
If you have questions or comments about this article please contact us. Comments that provide additional related information may be added here by our Editors.
Latest articles: (any category)
What's Going on with the COVID Vaccines Now?
May 4th, 2023 - Wyn Staheli
Keeping up with the changes to the COVID vaccines has certainly been a rollercoaster ride and we now have two new twists to this exciting ride. Buckle up and let's look at how this changes things.
Reporting Modifiers 76 and 77 with Confidence
April 18th, 2023 - Aimee Wilcox
Modifiers are used to indicate that a procedure has been altered by a specific circumstance, so you can imagine how often modifiers are reported when billing medical services. There are modifiers that should only be applied to Evaluation and Management (E/M) service codes and modifiers used only with procedure codes. Modifiers 76 and 77 are used to identify times when either the same provider or a different provider repeated the same service on the same day and misapplication of these modifiers can result in claim denials.
Five Documentation Habits Providers Can Use Implement to Improve Evaluation & Management (E/M) Scoring
April 11th, 2023 - Aimee Wilcox
Provider education on E/M coding updates is vital to the success of any organization, but how do you whittle down the massive information into bite-sized pieces the providers can learn in just a few minutes? Check out the five steps we have identified to teach providers in just a few minutes that can significantly impact and improve coding outcomes.
Second Quarter 2023 Updates are Different This Year
April 6th, 2023 - Wyn Staheli
The second quarter of 2023 is NOT business as usual so it is important to pay attention to ensure that organizational processes and training take place to avoid mistakes. Not only have ICD-10-CM coding updates been added to the usual code set updates (e.g., CPT, HCPCS, ICD-10-PCS), but the end of the COVID-19 Public Health Emergency will bring about changes that will also take place during the quarter (but not on April 1, 2023.
7 Measures Developed by the HHS Office of Inspector General (OIG) to Identify Potential Telehealth Fraud
March 28th, 2023 - Aimee Wilcox
A recent review of telehealth services reported in Medicare claims data during the pandemic where these seven measures for identifying suspected fraud, waste, and abuse were applied, revealed more than a thousand Medicare providers potentially committed fraud during this period. What are the measures the OIG applied during their review, and how will that impact future telehealth guidelines moving forward?
MUEs and Bilateral Indicators
March 23rd, 2023 - Chris Woolstenhulme
MUEs are used by Medicare to help reduce improper payments for Part B claims. This article will address the use of the National Correct Coding Initiative (NCCI) and Medically Unlikely Edits (MUEs) and how they are used by CMS.
It is True the COVID-19 PHE is Expiring
March 16th, 2023 - Raquel Shumway
The COVID-19 PHE is Expiring, according to HHS. What is changing and what is staying the same? Make sure you understand how it will affect your practice and your patients.