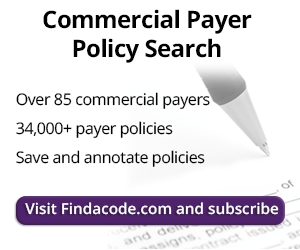 5 Ways to Minimize HIPAA Liabilities
July 12th, 2019 - BC Advantage
0 Votes -

Sign in

to vote or comment.
---
Last year was historic for HIPAA enforcement. The HHS Office of Civil Rights collected a record $23.5 million in settlements and judgments against providers guilty of HIPAA violations. To avoid becoming part of that unwanted statistic, it's important to pay extra close attention to five key areas of HIPAA vulnerability.
Take Advantage of Refresher Training
The best way to protect against liabilities is to continually educate and train staff. A practice may feel confident that it understands HIPAA. But while close to 90 percent of doctors believe their practices are fully compliant, at least 75 percent of them still have rudimentary questions about HIPAA. That indicates that the vast majority of providers can benefit from a HIPAA compliance refresher course. Participants should include everyone from top administrators to community volunteers. Training everyone with access to PHI isn't just a good idea; it's the law.
Encrypt Data
Any lost, stolen, or hacked electronic device containing protected patient information can be an expensive liability. All electronic PHI should be securely encrypted. That includes data communicated via email, text messages, and smartphone messaging apps. Even though an app like the popular WhatsApp may boast that it offers encryption, it may still lack proper authentication controls. Before using any text messaging service to communicate patient information, make sure the practice has a signed HIPAA-compliant business associate agreement with the service provider.
Control Devices
Most healthcare employees understand that they should never share passwords or log-in information. But these credentials should never even be written down. Another way that HIPAA violations frequently occur is because a computer screen is left on where unauthorized persons can see it. Front office staff and nurses may step away from a computer to handle an emergency, leaving the screen temporarily visible or photographable. Physicians sometimes make the mistake of leaving a laptop open at home, where others – including family members or friends – can see patient information. Those are innocent mistakes, but are still liabilities.
Secure Online Portals and Safeguard Paper Records
Paper records continue to represent potential liability as long as they exist. They must be securely handled and archived until shredded. Practices that have not transitioned from paper documents such as invoices and monthly statements can avoid HIPAA liability – and the effort that paper documents require – by going digital. Electronic records are easier to manage, search, store, and protect. There are fully compliant platforms that can safeguard patient records while also giving patients easier 24/7 access. That reduces liability and front office calls from patients. Patients gain greater control over their care with more transparency. A patient portal can also enhance doctor/patient interaction and communication.
Beware Social Media
Most healthcare workers know not to post photos of patients online. But sometimes sharing photos that don't include patients can still be a liability because confidential information is accidentally included. Criminals often blow up photos that include a work station or home office, for example, to focus in on relatively obscure and minor details. A piece of paper or file in the background may contain PHI. That's why it's good policy to be extra vigilant regarding tweets, Facebook posts, and pictures uploaded to sites like Instagram. When in doubt, don't upload it, share it, or talk about it.
###
Questions, comments?
If you have questions or comments about this article please contact us. Comments that provide additional related information may be added here by our Editors.
Latest articles: (any category)
Coding for a Performance of an X-ray Service vs. Counting the Work as a Part of MDM
March 21st, 2022 - Stephanie Allard , CPC, CEMA, RHIT
When x-rays are audited on the same date as an E/M encounter we have one of three decisions to make about the work that went into the radiological exam when the practice owns x-ray equipment and does their own interpretations internally. First, we must determine whether the x-ray was...
Continuous Glucose Monitoring (CGM) Systems: Leveraging Everyday Tech to Enhance Diabetes Management
March 16th, 2022 - Susan Gatehouse, RHIT, CCS,CPC, AHIMA-Approved ICD-10-CM/PCS Trainer
However, is the coding for the treatment and management of diabetes being adequately captured? Diabetes mellitus (DM) affects over 400 million people worldwide. It is a chronic disease of inadequate control of blood levels of glucose that affects the body's ability to turn food into energy. Essentially, the...
ESRD Hemodialysis Hits Home with the New ETC Model
March 16th, 2022 - Aimee L. Wilcox, CPMA, CCS-P, CST, MA, MT
In 2021, two major ESRD programs became effective, essentially preparing to transform not only risk adjusted services, but also at-home dialysis, health equity among beneficiaries needing transplant services, and improved access to donor kidneys.
Refresh Your IV Hydration Coding Knowledge
March 16th, 2022 - Aimee L. Wilcox, CPMA, CCS-P, CST, MA, MT
Reporting IV infusion services can be complicated, especially when multiple infusions are reported in a single encounter. Take a few minutes to freshen up your knowledge on IV hydration coding with a review of the guidelines and a few coding scenarios.
Medicare Auditors Caught Double-Dipping
March 14th, 2022 - Edward Roche, PhD, JD
Overlapping extrapolations require providers to pay twice. Some Medicare auditors have been caught "double-dipping," the practice of sampling and extrapolating against the same set of claims. This is like getting two traffic tickets for a single instance of running a red light. This seedy practice doubles the amount...
Cybersecurity & Ransomware Warnings
March 10th, 2022 - Wyn Staheli, Director of Content
Although HIPAA Security protocols have been in effect for some time, as technology advances, if we are not diligent, gaps can be left available for intruders. On top of that, on February 23, 2022, the American Hospital Association issued a cybersecurity advisory. They stated, "there is concern that Russia may retaliate against the U.S. and allied nations with disruptive cyberattacks."
The Case of the Missing Signature
March 10th, 2022 - David M. Glaser, Esq.
It's important to remember that Medicare manuals are not binding, and they can't "require" anything, including signatures. Regulatory framework is constantly changing. Never assume you know all of the rules, even if you carefully study them all the time. New things are constantly appearing....