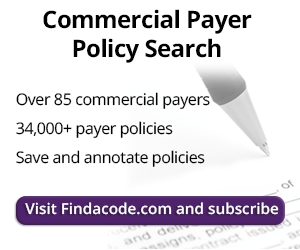 Selecting a Third-Party Collection Agency and Choosing the Correct Collection Program
June 20th, 2013 - Frank Murphy
0 Votes -

Sign in

to vote or comment.
---
Increasing cash flow through the use of a modern, third-party collection agency is a must for practice survival. With states reducing government funding and third-party payers reducing allowables, more and more dollars are being transferred to patient responsibility. Practices now must trim operating expenses and increase patient payments in order to stay in business.
Collection services are needed by all practices, but they are rarely used properly. Too often an agency is employed simply because its fees for service are enticingly low. Of course, fees are a very important consideration, but the number and quality of services provided by the agency are even more important.
A preliminary step to selecting a collection agency is an examination of your existing credit and collection policy, if you actually have one in place. When I ask a practice to define its credit and collection policy, in most cases, I'll find that such a policy just doesn't exist. Usually an account will be billed each month until someone (most probably the doctor) tires of seeing it on the books. The account will then be turned over to a collection agency, or worse yet, just written off. Is this policy effective? The answer is no! Is this policy understandable? The answer is yes, because the average person working in a medical practice just doesn't have the extra time needed to review accounts on a regular basis, then write letters and make telephone calls. An account just continues to be billed monthly. Then, when the mail is returned, or the phone is disconnected or the number changed to unlisted, the account balance is written off. Finally, the patient stops coming in to the physician. Only then is the account turned over to a collection agency. Does this, or some variation, sound familiar? These are the procedures followed by over 95% of medical practices today, and this is known as a reactive credit and collection policy.
A more effective policy is a proactive one. Proactive collection begins with new patient registration. In addition to the normal information collected by the practice, other information that can be very useful includes: name and social security number of spouse; place of employment for both the responsible party and spouse; and name and phone number of nearest living relative not living with patient. This information can be used to locate a delinquent patient if he should relocate without leaving a forwarding address.
The practice also needs to establish a policy as to whether or not to collect payment at the time of service (Of course, payment at time of service is not possible with all specialties). Also, will insurance claims be filed as a courtesy to the patient? These actions and expectations should be stated clearly when information is collected from the patient. At that time, the patient should be asked to sign a statement indicating an understanding of the practice's credit and collection policy.
If possible, when posting the encounter information, the total amount due should be separated into two balances: the amount due from insurance and the amount due from the patient. The amount of any co-payments required or co-insurance percentages should be ascertained and noted within your practice management system. The patient should then be asked how he would like to pay for his portion of the bill—by cash, check, or credit card. Note that the emphasis is placed on how he would like to pay, not on if he would like to pay. If a balance exists after the encounter for whatever reason, the patient should be billed immediately as defined in the previous chapter.
By following this routine, the account will transfer to third-party collection somewhere between the 90th day and the 100th day, depending on the actual date of the encounter. This may seem early to you, but several factors need to be remembered. First, a payment was requested on the date of the encounter. Second, the patient was billed twice more. Third, three reminder letters were sent to the patient. Six times you have asked for payment, and six times you have been ignored. What more can be said? As previously stated, third-party collection is now necessary.
The collection process, and which program you should choose—
There is an aura surrounding external collection that often results in the following question being asked, "Why can a collection agency collect an outstanding bill after a practice's internal efforts have failed?" The answer is simple: A collection agency does nothing magical; however, it does introduce the third-party name with frequent and repetitive debtor contacts. Now the patient knows that "someone else" is aware of the delinquent bill. Also, that "someone else" has the ability to put a "black mark" on the patient's credit record. In short, a sense of urgency is created for the patient to pay the bill.
Working closely with a third-party agency is probably one of the most important business relationships a practice can have. On the opposite side of the spectrum, working effectively for the practice, and protecting that relationship with service, is the only role a successful agency can have with the practice.
The relationship between the doctor and the patient is a very special one. Protecting the goodwill attached to that relationship while still being effective in the collection process poses a very unique challenge. When selecting a third-party agency, you should only select an agency that specializes in medical collection. Medical debt is unique in that medical bills are not routinely included in an individual's budget; therefore, these bills must be collected differently from any other debt.
The following points are of utmost importance when choosing a collection agency. Know your agency and know your representative. Insist on regular status reports on the agency's activities. Insist that you be paid on the gross amount collected to avoid the accounting nightmare created by an agency withholding its fees. And, insist on regular, personal contact during which results can be discussed. Never use an agency that specializes in commercial account collection. Commercial techniques are not the same as consumer techniques. Consumer techniques require a more labor-intensive effort, thus, a higher fee must be charged. An agency offering "low rates" usually will provide substandard, ineffective service.
Because agencies' incomes are dependent upon the successful collection of accounts, their interests are the same as those of their clients. The agency follows an orderly process of letters and phone calls until patient contact is established. Factors that may disrupt that process, thus offering a challenge to the agency, include: phone changes to an unlisted number; mail returns with no forwarding address (Skip-tracing is an important agency service); and employment changes with the old employer not knowing where to send tax information, etc. Keep in mind, however, that many of these problems can be avoided if the account is turned over to collection on a timely basis.
Don't expect immediate results. If the patient was eager to pay, he would have done so at the original billing. The agency you select should have credit-reporting available as a collection tool. Non-responding accounts should be reported to the nation's credit bureaus and monitored for a seven-year period.
Recovery ratios and what you should expect—
Any third-party agency that projects recovery ratios for your practice is not living in the real world. Or, perhaps they are trying too hard to make a sale. Recovery ratios are unpredictable and are based upon a combination of many factors, including:
1. How hard the accounts were "worked" by the practice prior to third-party assignment.
2. The age of the account when it was received into collection.
3. The economic circumstances surrounding the debt, e.g., unemployment or overwhelming debt.
4. The personal problems facing the patient at the time of the debt, e.g., a failed marriage, death in the family, etc.
5. The status of insurance coverage, e.g., no insurance (self-pay), or insurance denial.
6. Responsibility for debt, e.g., a company's obligation, not the patient's (because of a lawsuit or workman's compensation claim).
The dual responsibility of the collection process—
Your responsibility does not end when you turn over an unpaid account to third-party collection. Because of the inroads in consumer litigation and credit-reporting requirements, that account activity must be continually monitored and all activity reported to your collection agency. Otherwise, you run the risk of damaging a patient's credit rating falsely and opening up the possibility of consumer litigation.
The most important criteria for choosing an agency should be based on the program(s) offered:
1. They should not charge any up-front fees or require you to purchase account transmittals. You should pay only for successful recovery, and only on the amount recovered. Any variation from this is only for their convenience, not yours.
2. All patients' payments should be deposited in an escrow or trust account and delivered to you on a regular basis.
3. They should not withhold their fees from patient payments, leaving you with an accounting nightmare. You should be billed monthly.
4. Their collection effort should be divided into three phases, and, if necessary, be eligible for legal action.
a. Phase I: Letter only - This Phase should be offered at a minimal fee. Why pay the higher percentages when letters alone will collect the money?
b. Phase II: Introduce phone calls to a continuing letter series. Many accounts do need a more extensive action and the fee should be greater than a Phase I fee, but less than a Phase III fee.
c. Phase III: After ninety days, accounts should be automatically transferred to receive extensive, personal follow-up and credit-reporting to the three credit-reporting agencies and monitored for the next seven years. The fee for Phase III collection should not exceed 50%. Credit-reporting must be included as an agency service in today's credit-oriented society.
d. Finally, if warranted, and with the practice's permission, selected accounts should be transferred to the credit agency's legal department for additional follow-up by their legal collection staff and, if necessary, by attorney members of the Commercial Law League of America. However, suit action should never be taken without a practice's specific knowledge and approval.
In conclusion, to ascertain an agency's effectiveness, call some of its existing clients. Results speak louder than words.
###
Questions, comments?
If you have questions or comments about this article please contact us. Comments that provide additional related information may be added here by our Editors.
Latest articles: (any category)
Billing and Documenting for Therapeutic Exercises versus Therapeutic Activities
July 13th, 2022 - Dr. Evan M. Gwilliam, DC, MBA, QCC, CPC, CCPC, CPMA, CPCO, AAPC Fellow, Clinical Director
Chiropractors treat, among other things, issues with the musculoskeletal system. Active therapeutic procedures are accepted as effective ways to treat many common conditions and therefore can be billed and generate revenue for a clinic. Two common CPT codes that might be used in a chiropractic setting include:
Medicare Advantage (MA) Benchmarking Policies Are Headed for Change
July 12th, 2022 - Aimee L. Wilcox, CPMA, CCS-P, CST, MA, MT
More than 43% of Medicare beneficiaries are not enrolled in Medicare Advantage plans, which were established to control costs and improve quality. However, as noted in the March MedPac Report Executive Summary of 2021, these plans average an estimated 104% of Medicare Fee-For-Service (FFS) spending. How does CMS plan to manage Medicare Advantage plans now?
How Extensions to the COVID-19 Public Health Emergency Affect Healthcare Reimbursement
June 28th, 2022 - Aimee L. Wilcox, CPMA, CCS-P, CST, MA, MT
Providers need to begin preparations for how to handle a return to pre-COVID-19 public health emergency (PHE) policies. As the saying goes, "you can't put the rabbit back in the hat." Some COVID-19 PHE policies are so well liked it will be very difficult for the government to return to pre-COVID-19 policies. For now, we have at least the promise of a 60-day notice to all governors precipitating the end of the PHE.
Why You Should Be Using The Two-Midnight Rule
June 23rd, 2022 - David M. Glaser, Esq.
Are you using something other than two-midnight? Here's why you shouldn't be. Is there the possibility that your utilization management team and physician advisors are applying InterQual, MCG, or any other utilization tool other than the two-midnight rule to your Medicare admissions? Over the last few months, it has...
Q/A: Service Period for 99490
June 6th, 2022 - Chris Woolstenhulme
Question: If CCM hours/work is to be billed monthly, and CCM tasks are done daily throughout the month, should it be saved until the end of the month to bill, and should each date be billed as DOS in one claim? Answer: According to CMS, "The service period for CPT 99490 ...
Reporting CCM and TCM Codes with E/M Codes
June 1st, 2022 - Chris Woolstenhulme
When reporting CCM or TCM codes, you will only get reimbursed for what is allowed. The E/M office visits can be coded in addition but are not interchangeable with CCM codes. You can bill an E/M visit during the time a patient is under Care Management, however, you can't count time ...
Q/A: Billing Over the Allowed Amount
June 1st, 2022 - Chris Woolstenhulme
Question: Is there a financial penalty for billing over the allowed amount? Answer: Yes, if you are submitting claims to a contracted provider, you cannot bill over the contracted amount of your fee schedule. This is called balanced billing. There is also the no-surprise rule that protects insured and non-insured or ...