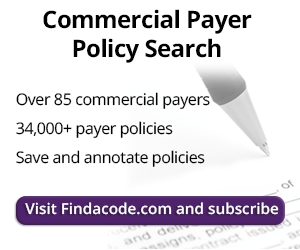 Medical ID Theft
August 16th, 2019 - Namas
0 Votes -

Sign in

to vote or comment.
---
Medical ID Theft


"So, do you guys think you can do something with that?" John asked angrily at our first meeting with him in August 2017 as he slammed a stack of medical bills, EOBs and collection letters - three inches high - down in front of my partner and I. For the next 20 minutes, John explained to us how his nightmare began with the first collection letters for medical procedures he had never received, from hospitals and doctors' offices that he had never visited. He told us about the ongoing arguments with bill collectors who insisted that he "pay his bills" when in fact, he had never been treated at any of these facilities. The response from the collectors was always the same: "Is this your name, address, Social Security Number, medical insurance ID, driver's license number? Pay your bills!"
John likens his experience to a game of "Whack-a-Mole." "Every time I think I have it resolved, it pops up again in another place," he said. "I just can't get it stopped!"
This is the face of medical identity theft. As crazy as John's story sounds, this is actually how many cases of modern identity theft play out. We have been taught by TV, radio, and social media ads that identity theft is about credit cards and bank accounts, but recent statistics show that huge data breach attacks have not targeted credit card numbers. When your credit card is stolen, your bank quickly jumps on it and changes your credit card numbers. However, when a thief steals the personal identifiers that establish your identity online, they can literally "be you" for any reason they need you. And where is there more information available about you than in your medical records?
Think about the information your medical insurance carrier or local hospital has about you and your family: name, address, dates of birth, Social Security Numbers, driver's license numbers (for you and possibly your family members). What more would I need to "be you" to get medical services, purchase a car, buy a house, or commit a crime in another state, all in your name? This is why medical identities are the most highly prized targets, with a complete medical record being worth as much as $1,200 on the "Dark Web."
By the way, it is always about the money for the identity thief! Let's just get that out of the way. They make money by assembling information on real people and then selling complete sets of identifiers to individuals who want to operate as other people. When someone gets control of your digital identifiers, such as those found in your medical records, financial losses may be the least of your problems.
In John's case, his identity had been used to obtain drivers' licenses, receive medical services, and commit multiple minor crimes. Some of the damage required the assistance of attorneys and investigators who understood these problems. Keep in mind that John had to deal with these issues on his own for about 13 years before we met him.
What is the good news in all of this? You now know where the danger is and that much of the identity theft problem is simply a result of the technology we all carry in our pockets; and we never advocate giving up the technologies that have made our lives better. Instead, we advocate putting good protection in place. When you look at protecting you and your family, just as you would with car or homeowners insurance, make sure you protect what really matters. For instance, you would never purchase car insurance that wouldn't actually cover car repairs, or homeowner's insurance that wouldn't pay to rebuild the house after a covered incident. Likewise, when you shop for identity theft protection, make sure it does two things very well:
Monitors the things that matter such as your driver's license (at all state Department of Motor Vehicles), passports, medical IDs, changes of address (at the post office), and county court houses to make sure you know when suspicious activity happens.
Offers "Power of Attorney" restoration

services by experienced investigators who do this for a living.
We call it "find it and fix it" protection. WARNING: Not all identity theft protection is the same, so read the fine print. If your coverage offers these two protections, you'll be in good hands when an identity thief strikes.
###
Questions, comments?
If you have questions or comments about this article please contact us. Comments that provide additional related information may be added here by our Editors.
Latest articles: (any category)
How to Combat COVID-Related Risk Adjustment Losses with the Medicare Annual Wellness Exam
April 12th, 2021 - Aimee Wilcox, CPMA, CCS-P, CST, MA, MT, Director of Content
Identifying new ways to encourage Medicare beneficiaries to schedule and attend their Annual Wellness Exam (AWE) can be difficult, but the Open Enrollment period is a prime time for every payer to identify new beneficiaries and provide a reminder to both new and existing patients that this preventive service does ...
Failure to Follow Payer's Clinical Staff Rules Costs Provider $273K
April 12th, 2021 - Wyn Staheli, Director of Research
Clinical staff (e.g., LPN, RN, MA) provide essential services which allow providers to leverage their time and improve reimbursement opportunities and run their practices more efficiently. There is, however, an ongoing question of how to appropriately bill for clinical staff time. This is really a complex question which comes down to code descriptions, federal or state licensure, AND payer policies. Failure to understand licensing and payer policies led a Connecticut provider organization down a path that ended in a $273,000 settlement with both federal and state governments.
Properly Reporting Imaging Overreads (Including X-Rays)
April 8th, 2021 - Aimee Wilcox CPMA, CCS-P, CST, MA, MT and Wyn Staheli, Director of Content Research
hile many provider groups offer some imaging services in their offices, others may rely on external imaging centers. When the provider reviews images performed by an external source (e.g., independent imaging center), that is typically referred to as an overread or a re-read. Properly reporting that work depends on a variety of factors as discussed in this article.
How Social Determinants of Health (SDOH) Data Enhances Risk Adjustment
March 31st, 2021 - Aimee Wilcox, CPMA, CCS-P, CST, MA, MT, Director of Content
The role of SDOH in overall patient care and outcomes has become a more common topic of discussion among healthcare providers, payers, and policymakers alike. All are attempting to identify and collect SDOH and correlate the data to patient management which is increasingly seen as necessary to address certain health disparities and identify exactly how SDOH affects patient health outcomes. Learn how to address this important subject.
Understanding Skin Biopsy Codes
March 23rd, 2021 - Christine Woolstenhulme, QCC, QMCS, CPC, CMRS
A biopsy is a procedure to obtain only a portion of a lesion for a pathologic exam. According to the AMA, "The use of a biopsy procedure code (e.g., 11102, 11103) indicates that the procedure to obtain tissue for pathologic examination was performed independently, or was unrelated or distinct from other ...
How Reporting E/M Based on Time May Lose Money
March 18th, 2021 - Aimee Wilcox, CPMA, CCS-P, CST, MA, MT, Director of Content
Just like math teachers who require students to show their work so they can see how the student reached their answer, providers are also required to "show their work" through the documentation process in the medical record. By the time a provider has reviewed the patient's subjective complaints (i.e., patient's ...
COVID-19 Vaccines
March 10th, 2021 - Christine Woolstenhulme, QCC, QMCS, CPC, CMRS
To accommodate the new COVID-19 immunizations the CPT editorial panel has approved 11 Category I codes. Watch for new and revised guidelines and parenthetical notes with these codes. For example; which administration codes should be used with the vaccine codes and the NCD codes applicable to the dose being administered. These ...