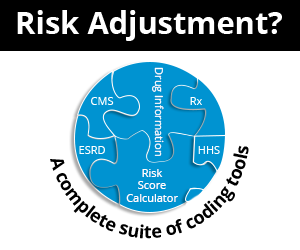 CMS NCD drops clinical trial requirement for FDG PET scans for solid tumors
May 6th, 2014 -
Scott Kraft
0 Votes -

Sign in

to vote or comment.
---
Patients no longer need to be in a CMS-approved clinical trial for physician practices to get paid for doing as many as four FDG PET scans for solid tumors – one for an initial treatment strategy and three to guide subsequent treatments, according to CMS transmittal 8739 to its Medicare Claims Processing Manual.
In some instances, even more than four scans can be done when they are medically necessary, in line with the Medicare Administrative Contractors (MACs) payment policy for exceptions to the frequency limit and billed using the KX modifier (qualify for an exception under the automatic exception process).
The frequency limit is per cancer diagnosis, so a patient who has multiple cancers can get up to four scans when medically necessary for the treatment of each individual diagnosis. This policy change is a national coverage determination (NCD), meaning it applies to all MACs.
The transmittal took effect April 18, but CMS has backdated the change to June 11, 2013. Any claims done on or after June 11 can be resubmitted to the MAC for reconsideration, but won't automatically be reprocessed.
The PET scan CPT® codes addressed under the NCD are 78608, 78811, 78812, 78813, 78814, 78815 and 78816.
Under the new policy, when billing the initial PET scan as part of establishing a treatment strategy for the cancer, you would append modifier PI. Each of the three additional PET scans allowed for subsequent treatment strategy would be billed with the modifier PS.
Whether or not a PET scan is billed with modifier PI doesn't have any bearing on the three PET scan limit for each cancer diagnosis billed with the PS modifier. The fourth PET scan billed with PS will automatically be denied, unless the KX modifier is attached as noted above.
Modifiers Q0 and Q1 for investigational research or clinical trials are no longer required on claims with dates of service on or after June 11, nor is diagnosis code V70.7 for examination of patient in a clinical trial.
When these services are rejected because the PS modifier is not used you may see claim adjustment reason code 4 (the procedure code is inconsistent with the modifier used or a required modifier is missing), remittance advice remark code MA-130 (Your claim contains incomplete and/or invalid information, and no appeal rights are afforded because the claim is unprocessable. Submit a new claim with the correct/complete information).
For a list of the diagnosis codes affected by the NCD change, see page 14 of the attached document.
###
Questions, comments?
If you have questions or comments about this article please contact us. Comments that provide additional related information may be added here by our Editors.
Latest articles: (any category)
Emergency Department - APC Reimbursement Method
September 15th, 2022 - Christine Woolstenhulme, CPC, CMRS, QCC, QMCS
CMS pays emergency department visits through a payment method using Ambulatory Payment Classifications (APCs). Most payers also use the APC reimbursement system; however, there may be some differences in payer policies (always review your specific payer policy). APCs are the primary type of payment made under the OPPS, comprising groupings ...
Why Medical Coding and Billing Software Desperately Needs AI
September 7th, 2022 - Find-A-Code
It has been said that the healthcare industry is notoriously slow in terms of technology adoption. One need only look at how convoluted medical coding and billing are to know that it needs a technology injection. Specifically, medical coding and billing software desperately needs artificial intelligence (AI).
CMS says Less Paperwork for DME Suppliers after Jan 2023!
August 18th, 2022 - Christine Woolstenhulme, QCC, QMCS, CPC, CMRS
Attention providers, suppliers, billers, and vendors who bill Durable Medical Equipment (DME) to Medicare!  Currently, a supplier receives a signed Certificate of Medical Necessity (CMN) from the treating physician or creates and signs a DME Information Form (DIFs); these are required to be sent with the claim. However, this is about ...
Things to Consider Before Upgrading Medical Billing Software
August 11th, 2022 - Find-A-Code
Your practice has utilized the same medical billing software for years. The medical billing staff says it is time for a change. You don't necessarily disagree, but you also don't know where to begin your search for new software. There are so many vendors offering so many products that making sense of it all can be challenging.
Calendar Year 2023 Medicare Advantage and Part C & D Payment Policies
August 9th, 2022 - Aimee L. Wilcox, CPMA, CCS-P, CST, MA, MT
Each year CMS publishes an Advance Notice of the upcoming years Medicare Advantage (MA) Capitation Rates and Part C and Part D Payment Policies and asks for comments related to it. Each of the comments are carefully reviewed and responded to and often are impactful to changes seen between the Advance Notice and final publication referred to as the Rate Announcement. With health equity as a primary focus for 2023, CMS announced some policy changes that may impact your organization.
How CMS Determines Which Telehealth Services are Risk Adjustable
August 9th, 2022 - Aimee L. Wilcox, CPMA, CCS-P, CST, MA, MT
Medicare Advantage Organizations (MAOs) have gone back and forth on whether or not to use data collected from telehealth, virtual Care, and telephone (audio-only) encounters with Medicare beneficiaries for risk adjustment reporting, but the following published documents from CMS cleared that up once and for all by providing an answer to a question specifically related to this question.
OIG Investigates SCAN Health for Risk Adjustment Overpayments With Surprising Results
July 26th, 2022 - Aimee L. Wilcox, CPMA, CCS-P, CST, MA, MT
We've seen a number of OIG risk adjustment data validation (RADV) audits recently where the independent review contractor was simply looking for any codes the payer reported that were not supported by the documentation, in an effort to declare an overpayment was made and monies are due to be repaid. However, it was refreshing to read this RADV audit and discover that the independent review contractor actually identified HCCs the payer failed to report that, while still resulting in an overpayment, was able to reduce the overpayment by giving credit for these additional HCCs. What lessons are you learning from reading these RADV audit reports?