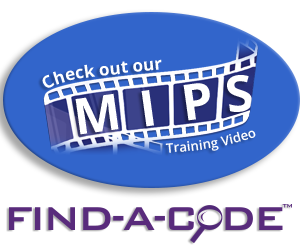 How to submit Medicaid/Medicare secondary claims electronically using eClinicalWorks!
March 15th, 2016 -
Victoria
0 Votes -

Sign in

to vote or comment.
---
It has never been a cakewalk working with an EHR. You know how tough it can be, if you don't have an eClinicalWorks expert to help you with billing needs. What do you do when you are not aware of a certain feature or a procedure?
We reached out to some organizations to know how what they did to find a solution to their problem.
Here are the top answers we would like to list down:
Raised the ticket with eClinicalWorks EHR but yet to receive a response
Called the eClinicalWorks EHR support and was put on hold for thirty minutes.
Thought of navigating to the eClinicalWorks EMR's guide but either didn't have time OR didn't know the correct path.
Tried to use search engines but couldn't find the correct link.
Called the local eClinicalWorks experts but asked to pay to get a solution.
We have received inquiries on how to bill medicaid/medicare secondary claims using eClinicalworks EHR?
There have been many cases where organizations have reported that they suffer clearing house rejections due to secondary claims.
What do you need to know on submitting secondary claims?
Do you change your clearing house if you face multiple rejections?
What if, you want to know a list of services provided that have a payer as secondary?
How do you find it without using a reporting tool?
Related: 6 Simple steps to create secondary claims using eClinicalWorks!
You got frustrated with your clearing house and decided to send the paper claims and your secondary claim was denied. There could be other reasons for claim denials from the payer but, you might have missed to send a COB (Co-ordination of benefits) OR for the other reasons.
Your secondary claims were rejected and a kind of an error message from the clearing house which states the secondary identifier qualifier must be a valid one. You called your clearing house, EMR and payer but didn't get to hear anything.
Suppose Medicare/Medicaid is a secondary insurance and you used a wrong code. Clearing house denies your claim. It is certainly a 5010 issue. But insurance eligibility verification is equally important.
When do you know Medicare is secondary?
These Type codes will help you know if your patient has a Medicare Secondary:
Type 12: An aged employee or spouse who's employer has a group health plan of greater than twenty employees.
Type 13: A patient has coverage under an End State Renal Disease coordination period for the first thirty months.
Type 14 or 47: Patient has a no fault plan, includes liability or auto claims
Type 15: Patient has a worker's compensation claim
Type 42: One who is under a VA (veteran administration) plan but has been seen in VA facility or a VA doctor
Type 43: Patient is disabled and the employer group plan has more than 100 employees
Before you proceed with billing secondary claims,
Make sure have the ANSI code for each patient( Twelve codes to choose from and don't expect the patients to know that)
Don't forget to check if the CAS adjustment code loaded into each claim line and each of the claim line is completely posted.
If you wish to differentiate between the primary and secondary claims, you can sign up with an MSP account
And most important information which is usually missed out:
Check the EOB date and the check date in tab where you need to feed the check amount.
Don't miss to check if the Group number is loaded in the primary payer.
===============================================================================
What if I have an eCW expert to walk you through six simple steps to submit secondary claims using eClinicalWorks EHR?
Let's learn the step by step procedure for billing secondary claims through eClinicalWorks in our next article.
###
Questions, comments?
If you have questions or comments about this article please contact us. Comments that provide additional related information may be added here by our Editors.
Latest articles: (any category)
CMS and HHS Tighten Enrollment Rules and Increase Penalties
October 1st, 2019 - Wyn Staheli, Director of Research
This ruling impacts what providers and suppliers are required to disclose to be considered eligible to participate in Medicare, Medicaid, and Children's Health Insurance Program (CHIP). The original proposed rule came out in 2016 and this final rule will go into effect on November 4, 2019. There have been known problems ...
Federal Workers Compensation Information
October 1st, 2019 - Wyn Staheli, Director of Research
When federal employees sustain work-related injuries, it does not go through state workers compensation insurance. You must be an enrolled provider to provide services or supplies. The following are some recommended links for additional information about this program. Division of Federal Employees' Compensation (DFEC) website Division of Federal Employees' Compensation (DFEC) provider ...
E-Health is a Big Deal in 2020
September 16th, 2019 - Chris Woolstenhulme, QCC, CMCS, CPC, CMRS
The new 2020 CPT codes are on the way! We are going to see 248 new codes, 71 deletions, and 75 revisions. Health monitoring and e-visits are getting attention; 6 new codes play a vital part in patients taking a part in their care from their own home. New patient-initiated ...
Chiropractic 2020 Codes Changes Are Here
September 9th, 2019 - Wyn Staheli, Director of Research
There are some interesting coding changes which chiropractic offices will want to know about. Are codes that you are billing changing?
Q/A: Is the Functional Rating Index by Evidence-Based Chiropractic Valid?
September 9th, 2019 - Wyn Staheli, Director of Research
Question Is the Functional Rating Index, from the Institute of Evidence-Based Chiropractic, valid and acceptable? Or do we have to use Oswestry and NDI? Answer You can use any outcome assessment questionnaire that has been normalized and vetted for the target population and can be scored so you can compare the results from ...
List of Cranial Nerves
September 3rd, 2019 - Find-A-Code
Cranial nerves are involved with some of our senses such as vision, hearing and taste, others control certain muscles in the head and neck. There are twelve pairs of cranial nerves that lead from the brain to the head, neck and trunk. Below is a list of Cranial Nerves and ...
So How Do I Get Paid for This? APC, OPPS, IPPS, DRG?
August 21st, 2019 - Chris Woolstenhulme, QCC, CMCS, CPC, CMRS
You know how to find a procedure code and you may even know how to do the procedure, but where does the reimbursement come from?  It seems to be a mystery to many of us, so let's clear up some common confusion and review some of the main reimbursement systems.  One of the ...