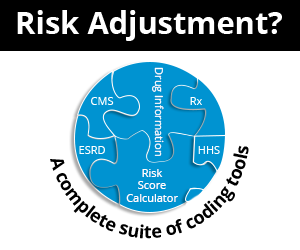 Why Get Into Medical Billing?
March 22nd, 2013 - Debra Sanders
0 Votes -

Sign in

to vote or comment.
---
I am asked alot or read alot where people want to get into medical billing. Some have gone to school and some haven't. Either way, there is more to it than just saying, I want to do that. I've been in this field for over 15 yrs and still learn something new every day. I even learn something I thought I knew and then had to back up and change my opinion or idea of what I thought it was.
When I first started out, I thought, oh my, this is simple. I printed the claims out, pulled the notes, attached them and wala. Out in the mail they went. Then the longer I stayed in it, things changed and then I had to learn these new set of rules. Medicare rules, other carrier rules, coding, modifiers, how to do appeals, what an AR was and how to work it. How to be organized and to get in that maximum reimbursement. And just when I thought I was level with everything, my boat got tipped. I finally came to the realization many years ago that there is no end to learning, it is constant and it's daily. There is no one set of rules and things will always continue to change. So if you have a hard time accepting change, then this is not the field for you.
So why am I still in this field? Well, it is challening, it is rewarding in accomplishments, it definitely prevents your brain from going dead because it's always exercised. And well, I just love being a top biller because it shows I've made a lot of accomplishments. I'm open to learning new knowledge and I know how to do research and get the job done. Yes, that's a good feeling. I'm not wealthy but only because I did't want to expand that far out but I know it can be done. So kudos to those that have over come the trials and tribulations and made it to the very top, kudos to you all!
So what would be my first suggestion if you want to get into this field? Well, go to school, if you can. Or even if you can't, maybe consider looking for part-time work so you can get some hands on experience. And if you do get that job, ask questions and really learn. And I'm not talking about finding out where the shoe sales are. I'm talking about really learning and picking their brains as to what they do and sponge up some of that billing knowledge to make sure it's the field you want to get into. Or, it may only be a stepping stone. Either way, ask questions, learn something new every day and focus forward.
Between the people you meet at work and the friends on the forums, there is no reason why you can't figure something out. And all you really need is, determination and a thirst to learn more. So start now, ask those questions you may have been afraid to ask before. I know I wished I would have asked alot of questions alot sooner, it would have saved me time. Good luck everyone, you've actually picked a really exciting field. And if you strive to succeed and constantly improve and learn, then yes, you can earn a good living. So good luck to those that are on the verge of making that decision because you won't regret it! So get off here and start learning those modifiers, cpts, icd-9/icd-10, ncci, oig and all that other valuable information that will help you make it to the top!
###
Questions, comments?
If you have questions or comments about this article please contact us. Comments that provide additional related information may be added here by our Editors.
Latest articles: (any category)
Proposed Risk Adjustment Changes
June 4th, 2020 - Wyn Staheli, Director of Research
On June 2, 2020, HHS published two proposed changes to the Risk Adjustment Data Validation (RADV) protocols for HHS-Operated Risk Adjustment Programs.
Watch for Payer Telehealth Coverage Changes
June 3rd, 2020 - Wyn Staheli, Director of Research
As our country moves forward with a phased approach to reopening, be sure to pay close attention to individual payer policies regarding how long these changes will remain in effect. Keep in mind that private payer, federal programs (Medicare, Medicaid), and Medicare Advantage plans can all have different timelines as well as different coverage.
Changes in Medicare Advantage and Part D
June 2nd, 2020 - Christine Taxin
The Centers for Medicare & Medicaid Services finalized several changes in Medicare Advantage and Part D on Friday. The Trump administration has finalized several changes in Medicare Advantage (MA) and Part D in anticipation of bid submissions on June 1. The Centers for Medicare & Medicaid Services (CMS) released Friday that includes ...
Additional Practice Reopening Tips
June 1st, 2020 - Wyn Staheli, Director of Research
As practices begin reopening across the nation, there are several things that need to be considered. Policies and Procedures Manuals need to be updated, malpractice carriers need to be contacted and everyone needs to consider mental health screenings and support.
Where is the CCI Edit with Modifier 25 on E/M?
May 20th, 2020 - Christine Woolstenhulme, QCC, CMCS, CPC, CMRS
If you are not seeing a CCI edit when reporting an E/M code with a certain procedure, it may be that there is no edit. CMS does not have a CCI edit for every CPT code, however, there are still general coding rules that must be followed.  The use of Modifier 25 is one example ...
Packaging and Units for Billing Drugs
May 18th, 2020 - Christine Woolstenhulme, QCC, CMCS, CPC, CMRS
To determine the dosage, size, doses per package and how many billing units are in each package, refer to the NDC number. Take a look at the following J1071 - Injection, testosterone cypionate, 1mg For example; using NCD # 0009-0085-10 there are 10 doses of 100 mL (100 mg/mL = 1 mL and there are ...
Getting Your Practice Back on Track
May 12th, 2020 - Wyn Staheli, Director of Research
As we begin returning back to work, we will all face a new normal. The COVID-19 pandemic has changed the face of business. While it has certainly been a challenge to keep up with the ever-changing regulations (that's likely to continue for a little longer), exciting new opportunities have also been created, such as the expansion of telemedicine. There's also the maze of government funding that needs to be navigated and an increased awareness of OSHA standards to implement.