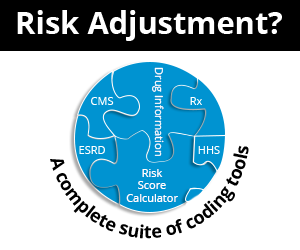 Know how you can leverage your practice performance with 6 revenue cycle metrics
December 20th, 2016 -
Ango Mark
0 Votes -

Sign in

to vote or comment.
---
Are you one of those busy physicians who pay just a cursory glance at monthly collections? Then you should be prepared to lose revenue every single day like this obgyn practice in southeast Georgia. It is essential for medical practices to track financial performance metrics, as every dollar that falls through the cracks can create an adverse and irredeemable impact.
If you want to meet operational and financial goals and create a roadmap for your medical practice in a shifting landscape, start tracking these medical practice revenue KPIs.
1. The A.R. Aging Reports
Of course you know that claims are getting denied and your billing team is following up on them. But have you arranged your AR into buckets based on the number of days they've remained unpaid? Your largest claim summary should fall in the 30 days bucket or trying to convince payers to reimburse is going to be an uphill task. But how do you know if you are not keeping track of your unpaid claims?
A detailed aging AR report that breaks down key components such as number of claims denied, denial pattern, and payer specifics will enable you to handle backlogged revenue efficiently.
If your practice needs more information on aging A.R. divide the A.R. based on CPT® codes and insurance. Here's a sample report you can us form tracking A.R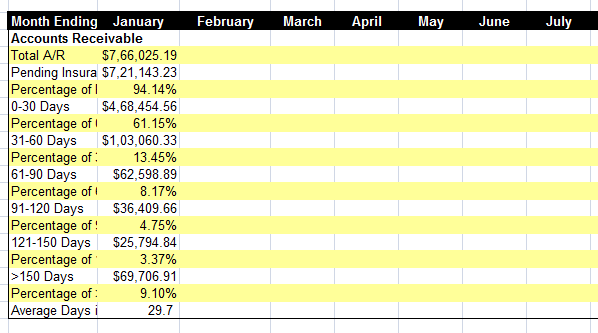 Pulling such reports will help you find out the billing performance metrics and hence help you know how your billing department performs.
2. Patient payments- The most challenging job for a practice!
The responsibility of the front desk staff gets even tough when the patients don't listen or the staff doesn't keep a track of patient collections.  To make the patient listen to what you need them to understand, it's better to keep a track of the collections. It becomes a support for you if you have a report handy. Let's say a dashboard that can help you keep a track of this indicator and thus prove your productivity.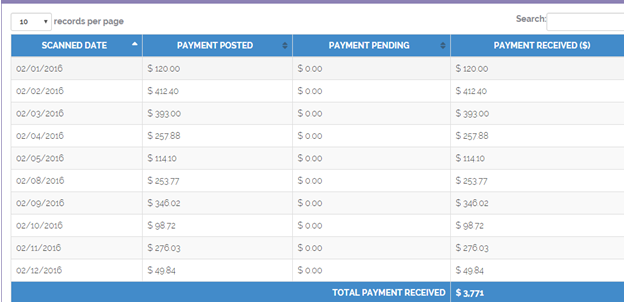 3. Productivity report of each physician
This is the age of ACOs. As medical practice converge under a single umbrella to better manage costs and operational bottlenecks, it is more important than ever to analyse the productivity of every physician on board. It will help you monitor fluctuations in physician productivity metrics and make physicians who are a part of your network more accountable. This adds to the list of practice financial performance metrics you should be tracking.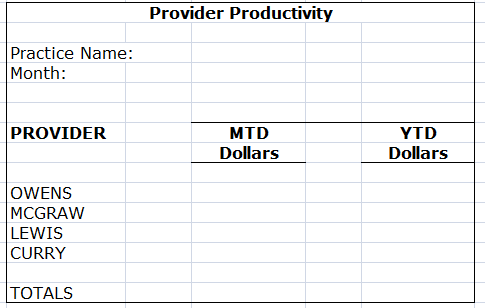 4. Net monthly collections
You are meeting patients every day, but are you getting paid for each patient visit? Monthly net collections is calculated as (Payments – Credits) / (Charges – Contractual Adjustments). It reflects the amount of dollars you've collected and conversely the amount of potential revenue left on the table. A concise report will help you understand the practice financial performance metrics and areas that need to be improved on.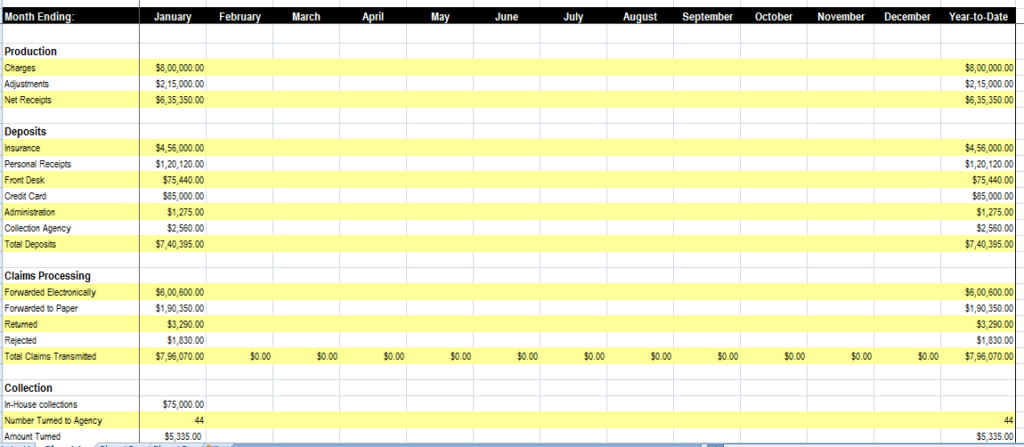 A weak and staggering revenue cycle will bring the financial growth of your medical practice to a grounding halt. There are several smart reporting applications available that can enable your practice to view and analyze pertinent information, anywhere, anytime. Invest in one and take the first step towards sustainable financial growth. This allows you to have an eye on your medical practice performance metrics.
5. Medical coding efficiency reports
ICD-10 has transformed the way healthcare organizations code. It demands greater accuracy and granularity of data. A detailed medical coding report will help increase coding throughput and spot the cracks in your medical coding process.
Tracking what your top paying CPT® codes are will enable your organization to negotiate better performing contracts and increase revenue. This is one of the medical practice KPIs your billers must be using.
6. Track Payer reimbursement trends
Keeping track of the reimbursement rate of each payer is essential. Monitoring reimbursement metrics will enable medical practices reach financial goals. Getting to know how each payer reimburses your practice can help you design an effective financial plan and fix the leaks in your revenue cycle. Most practices miss out this indicator and the payer gets a chance to change its payment trends or even deny a claim without a valid reason. It is also important to monitor the reimbursement TAT of insurers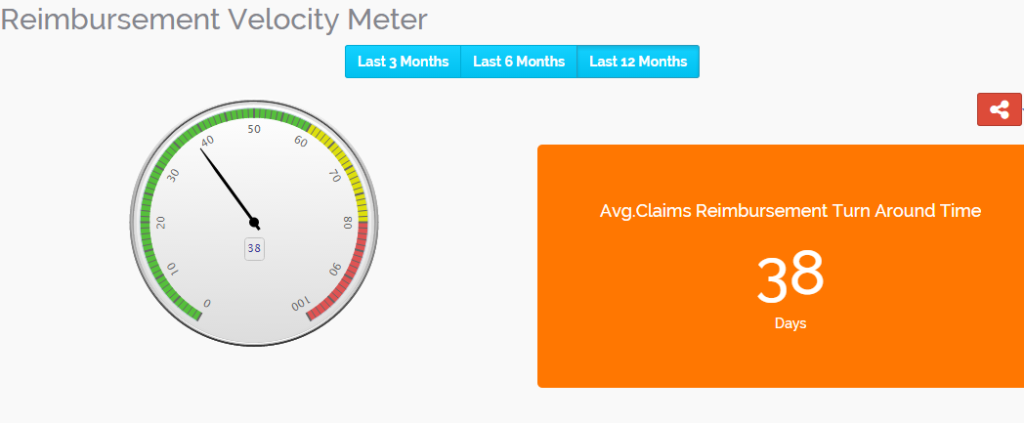 The above dashboard displays the reimbursement TAT for last 12 months. You can select from the other two tabs (For 3 months and 6 months).This is also very important when considering to track the medical practice revenue KPIs
###
Questions, comments?
If you have questions or comments about this article please contact us. Comments that provide additional related information may be added here by our Editors.
Latest articles: (any category)
Billing and Documenting for Therapeutic Exercises versus Therapeutic Activities
July 13th, 2022 - Dr. Evan M. Gwilliam, DC, MBA, QCC, CPC, CCPC, CPMA, CPCO, AAPC Fellow, Clinical Director
Chiropractors treat, among other things, issues with the musculoskeletal system. Active therapeutic procedures are accepted as effective ways to treat many common conditions and therefore can be billed and generate revenue for a clinic. Two common CPT codes that might be used in a chiropractic setting include:
Medicare Advantage (MA) Benchmarking Policies Are Headed for Change
July 12th, 2022 - Aimee L. Wilcox, CPMA, CCS-P, CST, MA, MT
More than 43% of Medicare beneficiaries are not enrolled in Medicare Advantage plans, which were established to control costs and improve quality. However, as noted in the March MedPac Report Executive Summary of 2021, these plans average an estimated 104% of Medicare Fee-For-Service (FFS) spending. How does CMS plan to manage Medicare Advantage plans now?
How Extensions to the COVID-19 Public Health Emergency Affect Healthcare Reimbursement
June 28th, 2022 - Aimee L. Wilcox, CPMA, CCS-P, CST, MA, MT
Providers need to begin preparations for how to handle a return to pre-COVID-19 public health emergency (PHE) policies. As the saying goes, "you can't put the rabbit back in the hat." Some COVID-19 PHE policies are so well liked it will be very difficult for the government to return to pre-COVID-19 policies. For now, we have at least the promise of a 60-day notice to all governors precipitating the end of the PHE.
Why You Should Be Using The Two-Midnight Rule
June 23rd, 2022 - David M. Glaser, Esq.
Are you using something other than two-midnight? Here's why you shouldn't be. Is there the possibility that your utilization management team and physician advisors are applying InterQual, MCG, or any other utilization tool other than the two-midnight rule to your Medicare admissions? Over the last few months, it has...
Q/A: Service Period for 99490
June 6th, 2022 - Chris Woolstenhulme
Question: If CCM hours/work is to be billed monthly, and CCM tasks are done daily throughout the month, should it be saved until the end of the month to bill, and should each date be billed as DOS in one claim? Answer: According to CMS, "The service period for CPT 99490 ...
Reporting CCM and TCM Codes with E/M Codes
June 1st, 2022 - Chris Woolstenhulme
When reporting CCM or TCM codes, you will only get reimbursed for what is allowed. The E/M office visits can be coded in addition but are not interchangeable with CCM codes. You can bill an E/M visit during the time a patient is under Care Management, however, you can't count time ...
Q/A: Billing Over the Allowed Amount
June 1st, 2022 - Chris Woolstenhulme
Question: Is there a financial penalty for billing over the allowed amount? Answer: Yes, if you are submitting claims to a contracted provider, you cannot bill over the contracted amount of your fee schedule. This is called balanced billing. There is also the no-surprise rule that protects insured and non-insured or ...