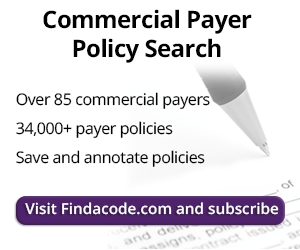 Know how you can leverage your practice performance with 6 revenue cycle metrics
December 20th, 2016 -
Ango Mark
0 Votes -

Sign in

to vote or comment.
---
Are you one of those busy physicians who pay just a cursory glance at monthly collections? Then you should be prepared to lose revenue every single day like this obgyn practice in southeast Georgia. It is essential for medical practices to track financial performance metrics, as every dollar that falls through the cracks can create an adverse and irredeemable impact.
If you want to meet operational and financial goals and create a roadmap for your medical practice in a shifting landscape, start tracking these medical practice revenue KPIs.
1. The A.R. Aging Reports
Of course you know that claims are getting denied and your billing team is following up on them. But have you arranged your AR into buckets based on the number of days they've remained unpaid? Your largest claim summary should fall in the 30 days bucket or trying to convince payers to reimburse is going to be an uphill task. But how do you know if you are not keeping track of your unpaid claims?
A detailed aging AR report that breaks down key components such as number of claims denied, denial pattern, and payer specifics will enable you to handle backlogged revenue efficiently.
If your practice needs more information on aging A.R. divide the A.R. based on CPT® codes and insurance. Here's a sample report you can us form tracking A.R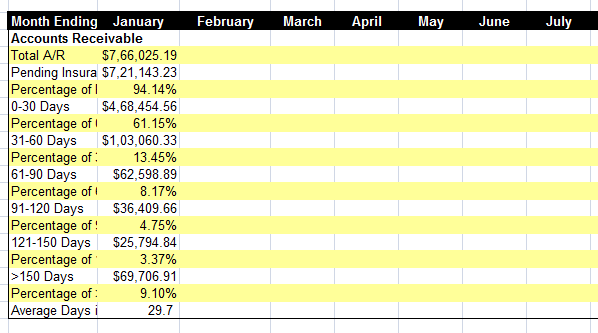 Pulling such reports will help you find out the billing performance metrics and hence help you know how your billing department performs.
2. Patient payments- The most challenging job for a practice!
The responsibility of the front desk staff gets even tough when the patients don't listen or the staff doesn't keep a track of patient collections.  To make the patient listen to what you need them to understand, it's better to keep a track of the collections. It becomes a support for you if you have a report handy. Let's say a dashboard that can help you keep a track of this indicator and thus prove your productivity.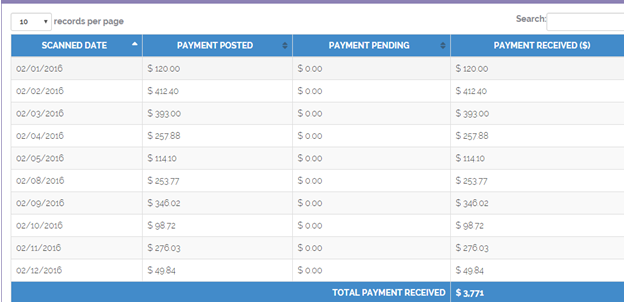 3. Productivity report of each physician
This is the age of ACOs. As medical practice converge under a single umbrella to better manage costs and operational bottlenecks, it is more important than ever to analyse the productivity of every physician on board. It will help you monitor fluctuations in physician productivity metrics and make physicians who are a part of your network more accountable. This adds to the list of practice financial performance metrics you should be tracking.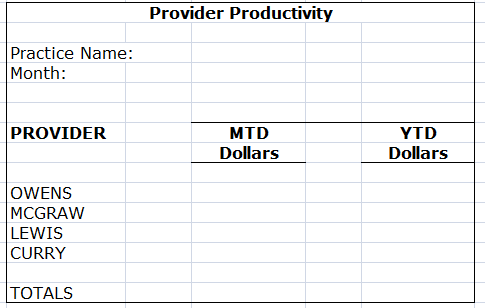 4. Net monthly collections
You are meeting patients every day, but are you getting paid for each patient visit? Monthly net collections is calculated as (Payments – Credits) / (Charges – Contractual Adjustments). It reflects the amount of dollars you've collected and conversely the amount of potential revenue left on the table. A concise report will help you understand the practice financial performance metrics and areas that need to be improved on.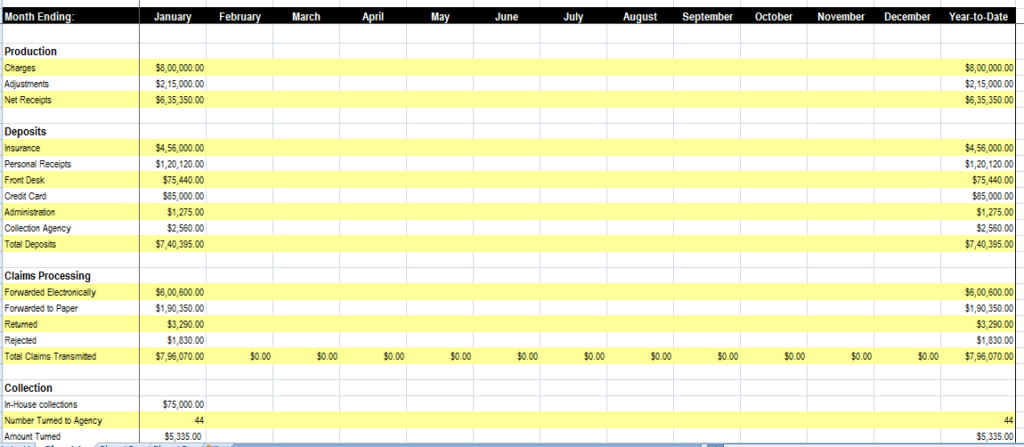 A weak and staggering revenue cycle will bring the financial growth of your medical practice to a grounding halt. There are several smart reporting applications available that can enable your practice to view and analyze pertinent information, anywhere, anytime. Invest in one and take the first step towards sustainable financial growth. This allows you to have an eye on your medical practice performance metrics.
5. Medical coding efficiency reports
ICD-10 has transformed the way healthcare organizations code. It demands greater accuracy and granularity of data. A detailed medical coding report will help increase coding throughput and spot the cracks in your medical coding process.
Tracking what your top paying CPT® codes are will enable your organization to negotiate better performing contracts and increase revenue. This is one of the medical practice KPIs your billers must be using.
6. Track Payer reimbursement trends
Keeping track of the reimbursement rate of each payer is essential. Monitoring reimbursement metrics will enable medical practices reach financial goals. Getting to know how each payer reimburses your practice can help you design an effective financial plan and fix the leaks in your revenue cycle. Most practices miss out this indicator and the payer gets a chance to change its payment trends or even deny a claim without a valid reason. It is also important to monitor the reimbursement TAT of insurers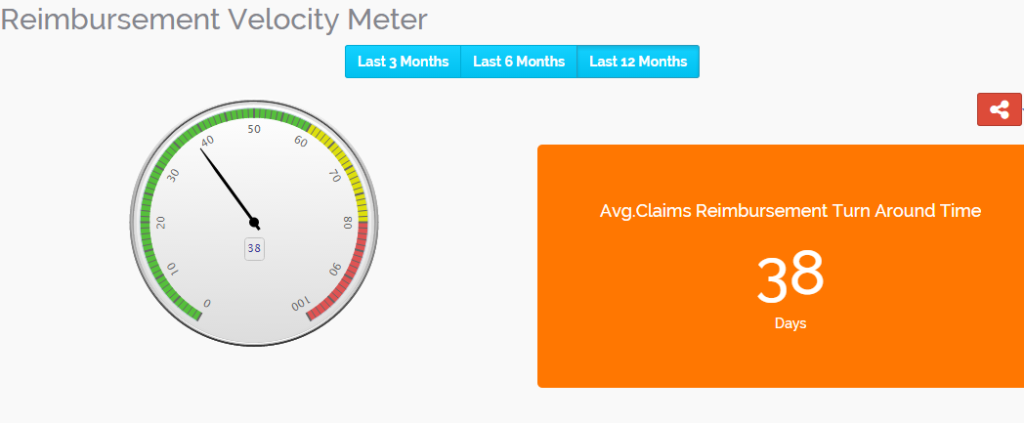 The above dashboard displays the reimbursement TAT for last 12 months. You can select from the other two tabs (For 3 months and 6 months).This is also very important when considering to track the medical practice revenue KPIs
###
Questions, comments?
If you have questions or comments about this article please contact us. Comments that provide additional related information may be added here by our Editors.
Latest articles: (any category)
To Our Codapedia Friends!
July 30th, 2020 - Christine Woolstenhulme, QCC, QMCS, CPC, CMRS
Codapedia friends, come and join us at Find-A-Code - a core product of innoviHealth! The information found on Codapedia comes from our sister company, Find-A-Code. If you do not already have a subscription with the greatest online coding encyclopedia, call us and get signed up today. We are offering a ...
OIG Report Highlights Need to Understand Guidelines
July 28th, 2020 - Wyn Staheli, Director of Research
A new OIG report once again highlights the necessity for organizations to fully understand requirements for reporting services and having proper documentation. The types of problems addressed in this report are ongoing issues for multiple types of services and specialties and for many different payers.
Office of Inspector General Says Medicare Advantage Organizations are Denying Services Inappropriately
July 21st, 2020 - Aimee Wilcox
We attended the recent virtual RISE National Conference and had the opportunity to listen to presenters share their knowledge about risk adjustment and HCC reporting and data validation. Among the presenters were representatives from the Office of Inspector General (OIG), who presented findings from encounter data from 2012-2016. They began ...
Use the Correct Diagnosis Codes and Revenue Codes to Get Paid for PAD Rehab
July 15th, 2020 - Christine Woolstenhulme, QCC, QMCS, CPC, CMRS
The initial treatment in rehabilitation for patients suffering from Intermittent Claudication (IC) is Supervised Exercise Therapy (SET) for Symptomatic Peripheral Artery Disease (PAD).  Rehabilitation using SET involves the use of intermittent walking exercise, which alternates periods of walking to moderate-to-maximum claudication, with rest.   When reporting 93668 for peripheral arterial disease rehabilitation the following ...
New Name Same Great Product! "HCC Plus"
July 14th, 2020 - Find-A-Code
Hello HCC Customers! We have made a change in name only to our HCC subscription. The new subscription is now called "HCC Plus". Keep in mind there have been no changes to the product. Using your subscription along with the risk adjustment calculator will ensure you stay current with...
Are NCCI Edits Just for Medicare?
July 14th, 2020 - Christine Woolstenhulme, QCC, QMCS, CPC, CMRS
The National Correct Coding Initiative (NCCI) edits were developed by CMS to help promote proper coding and control improper coding that leads to incorrect payments with part B claims. It is important to understand that NCCI edits do not include every possible code combination or every type of un-bundling combination. With that ...
Payment Adjustment Rules for Multiple Procedures and CCI Edits
July 9th, 2020 - Christine Woolstenhulme, QCC, QMCS, CPC, CMRS
Surgical and medical services often include work that is required to be done prior to a procedure and post-procedure. When there are multiple procedures done by the same physician, group, or another qualified healthcare professional on the same day, the pre and post work is only required once. Therefore, CMS ...