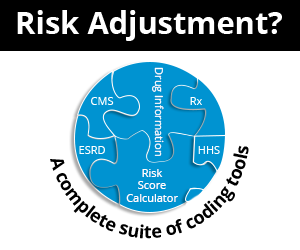 Dreams of permanent pay fix fade as House passes one-year SGR fix; ICD-10 also faces potential delay
March 27th, 2014 -
Scott Kraft
0 Votes -

Sign in

to vote or comment.
---
Leaders on Capitol Hill spent so much time debating, discussing and even reaching a tentative deal on a permanent repeal to the Sustainable Growth Rate (SGR) formula that has caused so much payment uncertainty for physician practices that people started to think it would actually happen.
It looks like those thoughts were premature, as a breakdown in discussion has led to yet another temporary, one-year freeze to physician payment rates that would take effect on April 1, 2014 and extend through March 31, 2015.
The one-year extension passed the House of Representatives on a voice vote on March 26, and is awaiting action in the Senate. The current, temporary payment fix, which ironically was supposed to provide extra time for a permanent fix, is set to expire March 31, 2014. With no action, physician payments would drop by more than 20%.
In addition to the payment fix, the bill also imposes a one-year delay on ICD-10-CM diagnosis code implementation by preventing CMS from recognizing it prior to Oct. 1, 2015.
While there are no guarantees until the Senate passes the bill and it is signed by the President, the House passed it on a voice vote and there are indications that House and Senate leaders have agreed to the legislation.
Most physician specialty groups oppose the bill, despite the one-year ICD-10 delay, because of the lack of a permanent payment fix.
In addition to the SGR fix and ICD-10 delay, the bill would continue to give temporary extensions to the 1.0 minimum work GPCI floor and the therapy cap exceptions process that enables providers to get fairly liberal exemptions beyond the therapy limits.
Some other interesting provisions in the legislation:
Deduction limits on employer sponsored health plans would be eliminated.
Private sector lab payments would be reported to CMS starting in 2016 and used to calculate Medicare's lab payments. The labs would report the data, which would be used to set a weighted median payment for Medicare.
Payments would be reduced for the technical component of imaging tests done not using imaging equipment up to standard, a change designed to promote quality that would be effective in 2016. Reductions would be 5 percent in 2016 and 15 percent in 2017 and beyond.
CMS would be authorized to collect the inputs used to set relative value units from any reliable source and use the information to help set the values. Information could come from provider surveys and electronic health records, among other places. CMS is authorized to pay for the information.
###
Questions, comments?
If you have questions or comments about this article please contact us. Comments that provide additional related information may be added here by our Editors.
Latest articles: (any category)
Packaging and Units for Billing Drugs
May 18th, 2020 - Christine Woolstenhulme, QCC, CMCS, CPC, CMRS
To determine the dosage, size, doses per package and how many billing units are in each package, refer to the NDC number. Take a look at the following J1071 - Injection, testosterone cypionate, 1mg For example; using NCD # 0009-0085-10 there are 10 doses of 100 mL (100 mg/mL = 1 mL and there are ...
Getting Your Practice Back on Track
May 12th, 2020 - Wyn Staheli, Director of Research
As we begin returning back to work, we will all face a new normal. The COVID-19 pandemic has changed the face of business. While it has certainly been a challenge to keep up with the ever-changing regulations (that's likely to continue for a little longer), exciting new opportunities have also been created, such as the expansion of telemedicine. There's also the maze of government funding that needs to be navigated and an increased awareness of OSHA standards to implement.
ICD-10-CM - Supplement information for E-Cigarette/Vaping Reporting
May 5th, 2020 - Christine Woolstenhulme, QCC, CMCS, CPC, CMRS
The CDC has released additional information and coding guidance for reporting encounters related to the 2019 health care encounters and deaths related to e-cigarette, or vaping, product use associated lung injury (EVALI).  The update offers coding scenarios for general guidance, poisoning and toxicity, substance abuse and signs and symptoms.  ICD-10-CM Official Coding Guidelines - ...
Additional Telehealth Changes Announced by CMS
May 4th, 2020 - Wyn Staheli, Director of Research
On April 30, 2020, CMS announced additional sweeping changes to meet the challenges of providing adequate healthcare during this pandemic. These changes expand the March 31st changes. The article covers some of the key changes. See the official announcement in the references below.
Effective Risk Adjustment Requires Accurate Calculations
April 27th, 2020 - Wyn Staheli, Director of Research
Risk adjustment is simply a way of making sure that there are sufficient funds to adequately take care of the healthcare needs of a certain population. It's a predictive modeling methodology based on the diagnoses of the individuals in that population. As payers move to value based models, they heavily rely on risk adjustment to ensure proper funding.
COVID-19 Clinical Trial Participation Helps Providers Earn MIPS Credit
April 22nd, 2020 - Wyn Staheli, Director of Research
All healthcare providers who are currently participating in the MIPS portion of Medicare's Quality Payment Program may want to participate in the new COVID-19 Clinical Trials improvement activity. Read more about it here.
Special COVID Laboratory Specimen Coding Information
April 21st, 2020 - Wyn Staheli, Director of Research
With all the new laboratory test codes that have been added due to the current public health emergency (PHE), there are a few additional guidelines CMS has released about collecting samples to perform the testing. Please keep in mind that these guidelines are by CMS and may or may not apply to other commercial payer policies.