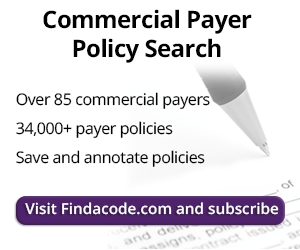 How Practices Can Increase Medical Billing Efficiency
November 2nd, 2022 - Find-A-Code
---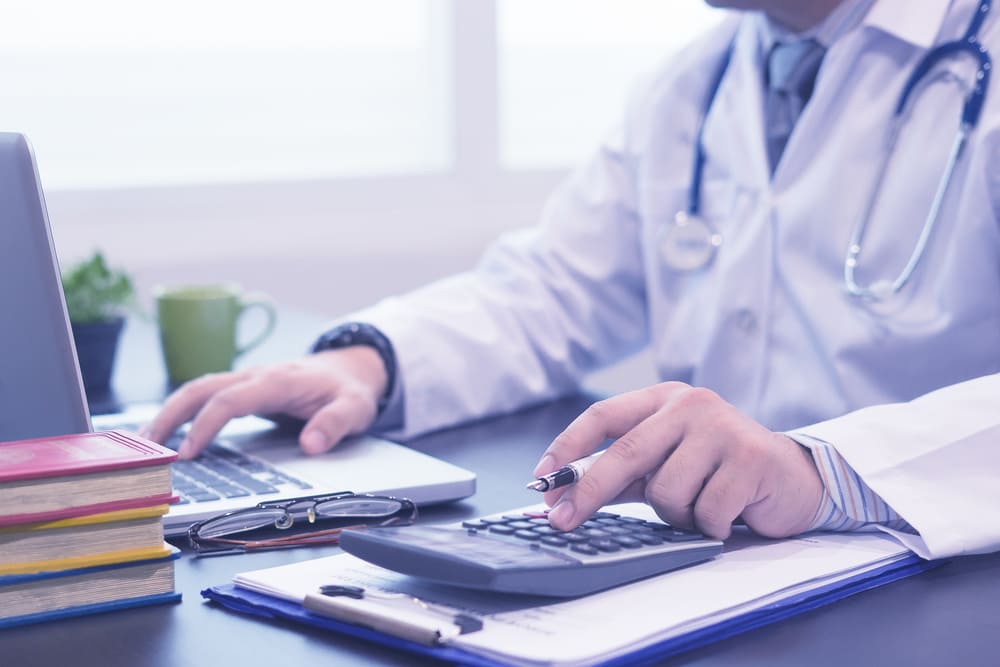 Billing is part of running a medical practice. Whether a practice operates independently or as part of a larger group, no one gets paid if billing doesn't occur. How a practice goes about billing depends on everything from practice size to budget and available staffing. The key to doing it right is efficiency.
Note that efficient in-house billing is possible with the right policies, procedures, and tools. Unfortunately, a lack of efficiency is a problem for many practices due to medical billing's complexity. Recognizing an inefficient system is nothing to be ashamed of. But once recognized, making changes should not even be a question.
Audit Software Technologies
One of the first changes a practice should look at involves upgrading software. However, a software audit should precede any investments in new software. A practice's current software might be more than capable of efficient medical billing but be underutilized due to a lack of training. New software will require training anyway, so if investing in training on the current software will do the trick, this may be the way to go.
Embrace Automation and AI
Modern technology solutions in the medical billing space are beginning to feature built-in automation and artificial intelligence (AI). Both can do wonders for increasing medical billing efficiency. This suggests that any decision to upgrade software includes taking a serious look at automation and AI options.
Automation reduces the need for human coders to constantly perform redundant tasks that computers are capable of handling. Likewise, AI makes medical billing more efficient by increasing accuracy and reducing errors. Note that AI doesn't mitigate the need to review coding results. Always ensure accurate coding by double checking.
Emphasize Accurate Records
Some of the inefficiencies of medical billing are directly traceable to inaccurate patient information. Establishing office policies that emphasize accurate records can go a long way toward reducing those inefficiencies. For example, your practice could adopt a policy of verifying patient information on every visit. It only takes a few seconds and can be done as patients check in.
Similarly, encouraging patients to create their own online accounts on your practice portal gives them the opportunity to update personal information on their own. Online accounts are proving immensely helpful to practices of all sizes.
Upgrade Collection Procedures
Most patients are subject to a copay, even with health insurance. There are also those patients who pay the entire bill out of pocket. Whether your practice is having trouble with copays or self-pay, it is a good idea to upgrade collection procedures to account for modern billing. Just as an example, many practices now require that all fees be paid at check-in. Doing so eliminates having to follow up on collections after the fact.
Outsource Medical Billing
This final suggestion pertains mainly to smaller practices and those independent practices that operate outside of the medical group setting. In such cases, a practice may simply not have the resources to handle medical billing as efficiently as possible. What is the solution? Outsourcing to a company that specializes in medical billing.
Outsourcing does cost a fair amount. But the amount of money saved by not handling it in-house would be comparable. Practices outsource HR functions like payroll and benefits, so outsourcing medical billing isn't such a radical idea. A lot of smaller practices do it. Even larger clinics and rural hospitals are known to outsource medical billing.
Medical billing does not have to be an exercise in inefficiency. It doesn't have to be sluggish and burdensome. Increasing efficiency is a matter of bringing software, training, and procedures into the modern era. We have the tools to make medical billing more efficient. Practices just need to take advantage of those tools.
###
Questions, comments?
If you have questions or comments about this article please contact us. Comments that provide additional related information may be added here by our Editors.
Latest articles: (any category)
Compliance Billing: Power Mobility Devices
December 27th, 2022 - Chris Woolstenhulme
In May of 2022, the OIG conducted a nationwide audit of Power Mobility Device (PMD) repairs for Medicare beneficiaries. The findings were not favorable; the audit revealed CMS paid 20% of durable medical suppliers incorrectly during the audit period of October 01, 2018- September 30, 2019. This was a total of $8 million in device repairs out of $40 million paid by CMS. We gathered information in this article to assist providers and suppliers in keeping the payments received, protecting beneficiaries, and assisting you in ensuring compliance.
Leveraging Hierarchical Condition Category (HCC) Coding to Improve Overall Healthcare
December 27th, 2022 - Kem Tolliver
Diagnosis code usage is a major component of optimizing HCCs to improve overall healthcare. Readers will gain insight into how accurate diagnosis code usage and selection impacts reimbursement and overall healthcare.
Accurately Reporting Diabetic Medication Use in 2023
December 20th, 2022 - Aimee Wilcox
Along with the ICD-10-CM coding updates, effective as of October 1st, the guidelines were also updated to provide additional information on reporting diabetic medications in both the general diabetic population and pregnant diabetics. Accurate reporting is vital to ensure not only maximum funding for risk adjusted health plans, but also to ensure medical necessity for the services provided to this patient population.
REMINDER: CMS Discontinuing the use of CMNs and DIFs- Eff Jan 2023 Claims will be DENIED!
December 19th, 2022 - Chris Woolstenhulme
Updated Article - REMINDER! This is important news for durable medical suppliers! Effective January 1, 2023, CMS is discontinuing the use of Certificates of Medical Necessity (CMNs) and DME information forms (DIFs). We knew this was coming as the MLN sent out an article on May 23, 2022, but it is time to make sure your staff knows about these changes.
How Automation Could Impact the Future of Medical Coding
December 15th, 2022 - Find-A-Code
Automation is a fact of life in the modern world. As digital systems expand and mature, the creators of those systems are bringing more automation to more industries. Medical coding isn't the exception.
CPT Codes and Medicare's Relative Value Unit
December 13th, 2022 - Find-A-Code
A recently published study looking to explain income differences between male and female plastic surgeons suggests that billing and coding practices may be part of the equation. The study focused primarily on Medicare's relative value units (RVU) as applied to surgeon pay. But what exactly is an RVU?
Identifying the MEAT to Support Reporting Chronic Conditions in the Computer-Assisted-Coding (CAC) World
December 13th, 2022 - Aimee Wilcox
The benefits of computer-assisted-coding (CAC) are great and understanding how to engage with the engine to ensure maximum coding efficiency is vital to the program's success for your organization. But how do you know when to accept an autosuggested code and when to ignore it, especially when it has to do with historical patient data?