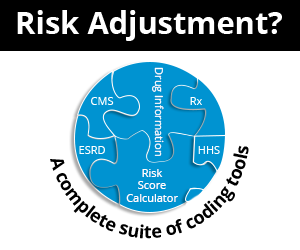 Modifier 50 — Four "Must Know" Tips For Getting Paid
August 10th, 2020 - Aimee Wilcox, CPMA, CCS-P, CST, MA, MT, Director of Content
---
Modifiers added to an HCPCS or CPT© code alters the code description, providing clarity about the service for proper claim processing and reimbursement. Here are four things you must know about modifier 50 to ensure proper payment.
1. Modifier 50 is a payment modifier, meaning it changes the amount of money normally reimbursed for the service it is added to.
Modifiers are either informational or payment related.
Informational modifiers provide additional details about the procedure or service, such as modifier OD, which explains the service was performed only on the right eye.
Payment modifiers inform the payer that an adjustment to the normal payment rate may be required. For example, adding modifier 50 to a unilateral procedure code indicates it was performed bilaterally, thus requiring an additional payment for the second procedure.
Due to the Multiple Procedure Payment Reduction (MPPR) program, Medicare reduces payment by 50% for all additional procedures beyond the first when performed during the same encounter. When modifier 50 is added to a procedure, the code is reimbursed at 150% of the Medicare allowable.
NOTE: The sequencing of modifiers matters. Payment modifiers should always be sequenced before informational modifiers.
2. Modifier 50 can only be reported with certain HCPCS and CPT© codes, which can be identified by indicators 0-3 and 9 in the Medicare Physician Fee Schedule (MPFS) as follows:
Indicator
Description
Example
0
The code is not eligible for modifier 50 because the code is a unilateral service and there is a specific code for reporting the bilateral service.

11200 Removal of 1-15 skin tags, any area

Rationale: Code is based on number of tags, not laterality.

1
The code is eligible for bilateral modifier 50 and may be paid at 150% of the fee schedule amount for the single side.

23101 Shoulder joint surgery

Rationale: The human body normally has two shoulders and the code describes a unilateral procedure.

2
The code is not eligible for modifier 50 because it is already stated as a bilateral procedure and it is expected to be performed on both sides already.

58900 Biopsy of ovary, unilateral or bilateral

Rationale: The code description states the same code is reported if done unilaterally or bilaterally.

3
The code is not eligible for modifier 50 because it is a diagnostic test (70000 or 90000 series code) that is not subject to special Multiple Procedure Payment Reduction (MPPR) rules.

73620 X-rays of foot (2 views)

Rationale: If the same x-ray was performed bilaterally, it should be reported on two claim lines as: 73620-RT and 73620-LT, each with one unit of service.

9
Concept doesn't apply.

80348 Drug screening buprenorphine

Rationale: Laboratory testing and other types of services don't qualify as a bilateral service.
Note: Indicators can be found in Find-A-Code by clicking on the "Additional Code Information" tab on the code page.
3. Payer-specific reporting can make or break reimbursement.
Medicare requires modifier 50 to be reported with eligible codes on a single claim line (e.g., 20550-50). Some private payers follow Medicare reporting guidelines while others may require bilateral services to be reported on separate claim lines with right and left modifiers (e.g., 20550-RT, 20550-LT).
Knowing what each payer requires can save a lot of time, frustration, and reduce financial losses. After performing an internal audit to verify how various contracted payers were reimbursing for modifier 50, one surgical practice identified hundreds of bilateral claims that had only been reimbursed as if they had been performed unilaterally. Further investigation revealed the one specific payor required RT and LT modifiers in place of modifier 50 only because their claims processing software could not process 150% of reimbursement with modifier 50 and required individual claim lines instead. In this particular case, the provider was able to recoup these payments within the timely filing deadlines due to good internal auditing practices and coding protocols for that specific payor were updated to avoid future losses. However, if the practice had not been doing their internal audits they would have missed the timely filing deadlines, resulting in significant financial losses.
4. As of January 1, 2020, you will no longer be able to report modifier 50 with add-on codes.
Add-on codes describe services that are always performed in conjunction with a primary service by the same provider in the same encounter or patient session. The only exception to this is for reporting critical care services (99291 and 99292), which may be reported by another provider within the same group practice at different encounter sessions on the same date.
The Medicare Physician Fee Schedule (MPFS) identifies the global periods for add-on codes with indicator ZZZ, which means they have the same global period as the primary procedure they are reported with.
Reporting modifier 50 for eligible add-on codes has been a common practice until now. Effective January 1, 2020, all add-on codes will no longer be eligible for modifier 50 due to changes in the CPT© codebook. The only way to report these services now will be to use both modifier RT and modifier LT on separate lines as seen in the following example:
Scenario: Diagnostic facet joint injection using dexamethasone into bilateral C3-4 and C4-5 facet joints.
Codes: 64490-50, 64491-RT, 64491-LT
Do you want to learn more about modifiers and how to properly report them? With a Find-A-Code Professional subscription, you have access to a wealth of information, including webinars and other resources specific to understanding modifiers and many other coding and billing topics. Check us out and, while there, sign up for our next FREE webinar.
###
Questions, comments?
If you have questions or comments about this article please contact us. Comments that provide additional related information may be added here by our Editors.
Latest articles: (any category)
Reporting Modifiers 76 and 77 with Confidence
April 18th, 2023 - Aimee Wilcox
Modifiers are used to indicate that a procedure has been altered by a specific circumstance, so you can imagine how often modifiers are reported when billing medical services. There are modifiers that should only be applied to Evaluation and Management (E/M) service codes and modifiers used only with procedure codes. Modifiers 76 and 77 are used to identify times when either the same provider or a different provider repeated the same service on the same day and misapplication of these modifiers can result in claim denials.
Five Documentation Habits Providers Can Use Implement to Improve Evaluation & Management (E/M) Scoring
April 11th, 2023 - Aimee Wilcox
Provider education on E/M coding updates is vital to the success of any organization, but how do you whittle down the massive information into bite-sized pieces the providers can learn in just a few minutes? Check out the five steps we have identified to teach providers in just a few minutes that can significantly impact and improve coding outcomes.
Second Quarter 2023 Updates are Different This Year
April 6th, 2023 - Wyn Staheli
The second quarter of 2023 is NOT business as usual so it is important to pay attention to ensure that organizational processes and training take place to avoid mistakes. Not only have ICD-10-CM coding updates been added to the usual code set updates (e.g., CPT, HCPCS, ICD-10-PCS), but the end of the COVID-19 Public Health Emergency will bring about changes that will also take place during the quarter (but not on April 1, 2023.
7 Measures Developed by the HHS Office of Inspector General (OIG) to Identify Potential Telehealth Fraud
March 28th, 2023 - Aimee Wilcox
A recent review of telehealth services reported in Medicare claims data during the pandemic where these seven measures for identifying suspected fraud, waste, and abuse were applied, revealed more than a thousand Medicare providers potentially committed fraud during this period. What are the measures the OIG applied during their review, and how will that impact future telehealth guidelines moving forward?
MUEs and Bilateral Indicators
March 23rd, 2023 - Chris Woolstenhulme
MUEs are used by Medicare to help reduce improper payments for Part B claims. This article will address the use of the National Correct Coding Initiative (NCCI) and Medically Unlikely Edits (MUEs) and how they are used by CMS.
It is True the COVID-19 PHE is Expiring
March 16th, 2023 - Raquel Shumway
The COVID-19 PHE is Expiring, according to HHS. What is changing and what is staying the same? Make sure you understand how it will affect your practice and your patients.
Billing Process Flowchart
March 2nd, 2023 -
The Billing Process Flowchart (see Figure 1.1) helps outline the decision process for maintaining an effective billing process. This is only a suggested work plan and is used for demonstration purposes to illustrate areas which may need more attention in your practice's policies and...