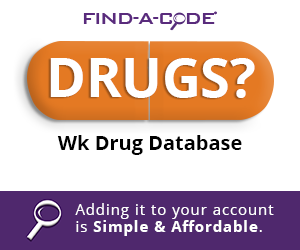 Helping Others Understand How to Apply Incident to Guidelines
July 5th, 2019 - Namas
0 Votes -

Sign in

to vote or comment.
---
Over the past few months, I have worked with different organizations that have been misinterpreting the "incident to" guidelines and, in return, have been billing for services rendered by staff that are not qualified to perform the services per AMA and CPT. What I found within the variances is that they were following the guidance of "incident to", but not identifying that CPT still has a separate set of guidelines specific to the CPT codes being billed that have to be paired with CMS guidance.
Often times when an audit is returned with variances, I am asked to provide a specific guideline/policy in black and white that spells out the steps of how I am applying a concept to E/M coding. Whenever I am auditing/educating I base my methods and information on specific CMS and/or other payer policies and, as auditors, we all know that there are the gray or unspoken areas of a policy that we are left to walk our providers, coders and auditors through.
While I did not previously think "incident to" was very subjective, I found myself wondering how the different groups came to their conclusion and I had to go back to the basics to figure out their mind set and to help further explain the appropriate use. "Incident to" services are defined as those services that are furnished incident to physician professional services or services supervised by certain non-physician practitioners such as physician assistants, nurse practitioners, clinical nurse specialists, nurse midwives or clinical psychologists, which are subject to the same requirement as physician-supervised services.
The findings that surprised me the most was the use of "incident to" and the billing of physician or other qualified health care provider (QHP) services for staff that had a master's degree or doctorate, but were not credentialed and not licensed practitioners. Some of the cases reviewed showed performance of psychotherapy services by the non-licensed staff that was billed under a psychologist. Other cases reviewed showed developmental testing with interpretation and report being performed by non-licensed and non-credentialed staff and billed under a physician. At first glance the documentation did support the service, but then looking more closely I realized that the CPT codes were for services that per AMA and CPT guidelines are to be rendered by a physician or QHP.
You may be asking what the problem is if the note fully supported the service and "incident to" documentation requirements were met. The answer to that is, the use of "incident to" policies do not cancel out the CPT requirements for services rendered. I know for myself I get so wrapped up in the world of CMS that I often forget that there is basic language within CPT that some people may be misinterpreting or not following once they are applying a CMS guideline.
Per AMA the definition of a Qualified Healthcare Professional - "A 'physician or other qualified health care professional' is an individual who is qualified by education, training, licensure/regulation (when applicable) and facility privileging (when applicable) who performs a professional service within his/her scope of practice and independently reports that professional service." Clinical staff (medical assistants, licensed practical nurses, registered nurses) are different from QHP's as they work under the supervision of a physician or other QHP to perform or assist in services as allowed by law, regulation, and facility policy; but who do not individually report that professional service.
When a non-licensed and non-credentialed employee is rendering services and you are looking to bill for them "incident to" a physician or QHP, the CPT code description and explanations (can be found in CPT Assistants and coding software programs) need to be carefully reviewed. It is important to determine whether the staff member is allowed to perform as a billable service and if CPT states "physician or other QHP" that employee cannot render the service and bill for it under a supervising practitioner.
###
Questions, comments?
If you have questions or comments about this article please contact us. Comments that provide additional related information may be added here by our Editors.
Latest articles: (any category)
Proposed Risk Adjustment Changes
June 4th, 2020 - Wyn Staheli, Director of Research
On June 2, 2020, HHS published two proposed changes to the Risk Adjustment Data Validation (RADV) protocols for HHS-Operated Risk Adjustment Programs.
Watch for Payer Telehealth Coverage Changes
June 3rd, 2020 - Wyn Staheli, Director of Research
As our country moves forward with a phased approach to reopening, be sure to pay close attention to individual payer policies regarding how long these changes will remain in effect. Keep in mind that private payer, federal programs (Medicare, Medicaid), and Medicare Advantage plans can all have different timelines as well as different coverage.
Changes in Medicare Advantage and Part D
June 2nd, 2020 - Christine Taxin
The Centers for Medicare & Medicaid Services finalized several changes in Medicare Advantage and Part D on Friday. The Trump administration has finalized several changes in Medicare Advantage (MA) and Part D in anticipation of bid submissions on June 1. The Centers for Medicare & Medicaid Services (CMS) released Friday that includes ...
Additional Practice Reopening Tips
June 1st, 2020 - Wyn Staheli, Director of Research
As practices begin reopening across the nation, there are several things that need to be considered. Policies and Procedures Manuals need to be updated, malpractice carriers need to be contacted and everyone needs to consider mental health screenings and support.
Where is the CCI Edit with Modifier 25 on E/M?
May 20th, 2020 - Christine Woolstenhulme, QCC, CMCS, CPC, CMRS
If you are not seeing a CCI edit when reporting an E/M code with a certain procedure, it may be that there is no edit. CMS does not have a CCI edit for every CPT code, however, there are still general coding rules that must be followed.  The use of Modifier 25 is one example ...
Packaging and Units for Billing Drugs
May 18th, 2020 - Christine Woolstenhulme, QCC, CMCS, CPC, CMRS
To determine the dosage, size, doses per package and how many billing units are in each package, refer to the NDC number. Take a look at the following J1071 - Injection, testosterone cypionate, 1mg For example; using NCD # 0009-0085-10 there are 10 doses of 100 mL (100 mg/mL = 1 mL and there are ...
Getting Your Practice Back on Track
May 12th, 2020 - Wyn Staheli, Director of Research
As we begin returning back to work, we will all face a new normal. The COVID-19 pandemic has changed the face of business. While it has certainly been a challenge to keep up with the ever-changing regulations (that's likely to continue for a little longer), exciting new opportunities have also been created, such as the expansion of telemedicine. There's also the maze of government funding that needs to be navigated and an increased awareness of OSHA standards to implement.