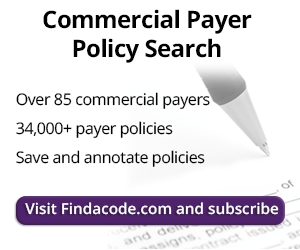 Attestations Teaching Physicians vs Split Shared Visits
February 1st, 2019 - BC Advantage
0 Votes -

Sign in

to vote or comment.
---
Physicians often use the term "attestation" to refer to any kind of statement they insert into a progress note for an encounter involving work by a resident, non-physician practitioner (NPP), or scribe. However, for compliance and documentation purposes, "attestation" has a specific meaning and there are distinct requirements for what a physician must "insert" into a progress note. A visit in which a resident participated in patient care has different rules than one in which a nurse practitioner was involved, while scribes require different attestation language altogether. For the purposes of this tip, we will examine teaching physician and split/shared visits, because the object of both is to allow the physician to bill for services that involved another provider (either a resident or NPP).
Recently, CMS (the Centers for Medicare & Medicaid Services) released updated guidance on its requirements for teaching physicians, which many may not be aware of. As we will see in this tip, the CMS changes actually simplify the requirements for teaching physicians. The only difficulty will be trying to find out if your commercial payers decide to follow CMS in simplifying their own rules.
What's an 'attestation'?
First, let's look at the term "attestation." For our purposes this is a statement by the physician that they are declaring something to be true about the progress note. In the context of a resident-involved service, the physician attestation is a statement that the teaching physician declares the progress note is in compliance with the applicable teaching physician rules. In the context of a visit in which a scribe is performing the documentation, the attestation is a statement that the scribe rules are being followed. Finally, under our definition of attestation, the term doesn't apply to a split/shared visit in which a physician and NPP both see the patient and "split" the visit. Instead, CMS rules state that each provider must contribute a "substantive portion" of the key components of the visit, and the combined documentation must reflect this.
What's required for a split/shared visit?
Second, let's dive a little deeper in the split/shared rules now that we understand CMS isn't looking for the physician to "attest," but rather that the physician contributed a "substantive portion" of the visit and documented this contribution. CMS contractors have often defined "substantive portion" as consisting of at least one of the three key components of an E/M visit (the history, physical exam, and medical decision making).
Split/shared visits are allowed by Medicare only in the inpatient setting and do not require that the physician and NPP see the patient together. Sometimes the NPP may see the patient and create a plan of care which the physician reviews later in the day, revising the plan as needed. It's important to understand that the physician can't satisfy the split/shared rules by inserting a generic "attestation." For example, if the physician inserts the sentence "I personally saw this patient and agree with existing plan," it's possible that a Medicare contractor would find that this sentence does not constitute a "substantive" contribution to the visit. Ideally, the physician should document any pertinent findings in the history or exam they personally perform, along with any changes to the plan of care they make. For example: "I personally saw this patient. Afebrile and cough better this AM but stridor still noted. Obtain chest X-ray, agree with remainder of plan."
What's required for a teaching physician note?
The term attestation applies fully to a scenario where a teaching physician signs off on a resident's note and then bills for the visit personally - a necessity because residents are not credentialed for billing. However, CMS has long required the attestation to indicate the physician's personal presence during the performance of the key components of the visit, along with any changes the physician has for the resident's plan of care.
In its 2019 Medicare Physician Fee Schedule final rule, CMS states that it is finalizing a proposed provision that alters this requirement. The revised language now states that "the presence of the teaching physician during procedures and E/M services may be demonstrated by the notes in the medical records made by a physician, resident, nor nurse." Thus the physician attestation no longer needs to say "I was personally present with the resident for the key components of the visit."
The resident could include a statement such as "patient seen with attending Dr. Smith" and CMS would accept this as evidence of the physician's presence. However, while this does simplify the language required in an attestation, CMS isn't changing the requirement that the teaching physician must still sign off on the plan of care - either agreeing with the resident's plan or altering it.
The key point is that this "relaxing" of the rules applies to Medicare only. Unless your teaching physicians know for sure they're attesting on behalf of a Medicare patient, the longstanding rules still apply, as commercial payers may not be rushing to follow Medicare in making your life easier. Thus, for compliance purposes a full attestation is still preferred: "I personally saw the patient together with my resident, Dr. Doe, and have reviewed all available records and data. I have reviewed Dr. Doe's note for accuracy and agree with the plan of care."

###
Questions, comments?
If you have questions or comments about this article please contact us. Comments that provide additional related information may be added here by our Editors.
Latest articles: (any category)
Things to Consider Before Upgrading Medical Billing Software
August 11th, 2022 - Find-A-Code
Your practice has utilized the same medical billing software for years. The medical billing staff says it is time for a change. You don't necessarily disagree, but you also don't know where to begin your search for new software. There are so many vendors offering so many products that making sense of it all can be challenging.
Calendar Year 2023 Medicare Advantage and Part C & D Payment Policies
August 9th, 2022 - Aimee L. Wilcox, CPMA, CCS-P, CST, MA, MT
Each year CMS publishes an Advance Notice of the upcoming years Medicare Advantage (MA) Capitation Rates and Part C and Part D Payment Policies and asks for comments related to it. Each of the comments are carefully reviewed and responded to and often are impactful to changes seen between the Advance Notice and final publication referred to as the Rate Announcement. With health equity as a primary focus for 2023, CMS announced some policy changes that may impact your organization.
How CMS Determines Which Telehealth Services are Risk Adjustable
August 9th, 2022 - Aimee L. Wilcox, CPMA, CCS-P, CST, MA, MT
Medicare Advantage Organizations (MAOs) have gone back and forth on whether or not to use data collected from telehealth, virtual Care, and telephone (audio-only) encounters with Medicare beneficiaries for risk adjustment reporting, but the following published documents from CMS cleared that up once and for all by providing an answer to a question specifically related to this question.
OIG Investigates SCAN Health for Risk Adjustment Overpayments With Surprising Results
July 26th, 2022 - Aimee L. Wilcox, CPMA, CCS-P, CST, MA, MT
We've seen a number of OIG risk adjustment data validation (RADV) audits recently where the independent review contractor was simply looking for any codes the payer reported that were not supported by the documentation, in an effort to declare an overpayment was made and monies are due to be repaid. However, it was refreshing to read this RADV audit and discover that the independent review contractor actually identified HCCs the payer failed to report that, while still resulting in an overpayment, was able to reduce the overpayment by giving credit for these additional HCCs. What lessons are you learning from reading these RADV audit reports?
Addressing Trauma and Mass Violence
July 21st, 2022 - Amanda Ballif
After events of mass violence, it's easy to feel helpless, like there is little we can do. In fact, we can help individuals, families, and communities build resilience and connect with others to cope together. The SAMHSA-funded National Child Traumatic Stress Network has developed a range of resources to help children, families, educators, and communities including the following which you can access via links in this article.
The 'Big 2' HIPAA Rules Medical Billing Companies Must Follow
July 20th, 2022 - Find-A-Code Staff
HIPAA covers nearly every aspect of how medical and personal information is collected, utilized, shared, and stored within the healthcare industry. Title II of the rules is applied directly to medical billing companies and independent coders. The 'Big 2' rules that medical billing companies must adhere to revolve around privacy and security.
The Beginning of the End of COVID-19-Related Emergency Blanket Waivers
July 19th, 2022 - Aimee L. Wilcox, CPMA, CCS-P, CST, MA, MT
It appears that the end of the 1135 waivers related to the COVID-19 public health emergency (PHE) has begun. According to CMS, the residents of skilled nursing facilities, long-term care facilities, and inpatient hospice centers have struggled due to the effects of some of the 1135 waivers. CMS is focusing primarily on removing the 1135 blanket waivers that pertain to certain aspects of care, training, and maintenance of these facilities to ensure the weakest of our citizens are guaranteed adequate care.