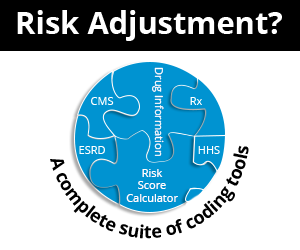 Developing Coding Policies for Compliance
January 31st, 2018 - Marge McQuade, CMSCS, CHCI, CPOM
0 Votes -

Sign in

to vote or comment.
---
Every physician practice depends upon correct coding and billing for their financial success. Coding drives reimbursement. All of the resources available for coding information and guidance are meaningless without the practice manager translating it into provider-specific coding policies and compliance plan. As a practice manager, you need to develop a compliance plan and coding policies that reflect official coding guidelines and fills in the blanks with provider-specific interpretation of how the official guidelines should be applied by the coding/billing staff of the practice.
The implementation of a comprehensive compliance plan with coding policies will provide consistency, accuracy and reliability of all your practice coding and billing, assure sound and ethical coding practices, and provide back up if your practice is questioned by insurance companies or Medicare.
The guidelines should be developed and managed on an ongoing basis by the practice manager who, along with the physician should have the final say in finalizing the guidelines and ensuring they are updated on a regular basis. In addition to the practice manager, other individuals that should be involved in coding guideline development include both the coding staff and the medical staff. Input from the coding staff is particularly important in identifying areas where they may have questions and need to have clear-cut guidelines for reference when doing their jobs. Members of the medical staff should be identified as the individuals who will assist in clarifying clinical and documentation concerns. In addition they can serve as a resource in ensuring that all policies are clinically validated.
Policies may be organized by any logical format. Once you have determined the format, it should be applied consistently. The development of Coding Policies should follow these steps:
Depending on your practice, your policies may need to address several different types of coding. For example, policies should be developed for the following types of coding:

Office
Ambulatory Surgery
Emergency Room
Inpatient

Identify all coding issues addressed in National Correct Coding Initiative (NCCI) and reference them in the policies so that your staff knows that for a particular issue they need to abide by National Correct Coding Initiative guidance.
Identify all coding issues not in the NCCI but addressed in other reliable resources. Incorporate these references into your guidelines where possible and applicable.
Identify all issues not addressed clearly and comprehensively by any of the sources and develop practice specific guidelines for them relying to the extent possible on the resources you have. This process will be very time consuming, if performed correctly. But remember, that the benefits (in terms of correct billing and compliant coding practices) will definitely exceed inconvenience or expense that may be associated with guideline development.
Clinically validate all organization-specific guidelines before implementation.
Develop a functional Table of Contents as well as an alphabetical index for the policy manual. Alphabetical indices can be created using various computer publishing programs. Both the table of contents and the alpha index will make the manual more useful and functional for the user.
No organization should have a "canned" compliance plan, and no organization should
have "canned" coding policies. The following are some that are recommended you
include:
Ethical Standards of Coding – your guidelines should reference your organization's Standards of Conduct that apply to coding tasks specifically.
Docomentation Policy

Cardinal Rule for All Coding: a coder may not code a condition/diagnosis/procedure unless it is clearly documented by the physician. "If it isn't Documented it wasn't done."
Medical Abbreviations frequently used in your practice
Process for updating superbills and fee schedules
Frequency
Type
Addition
Deletion
Change
Physician Liaison – role, functions, interface with coding staff

Physician Query Process

When it is acceptable to query the physician
Criteria for a "clinically valid" physician query
Format of the query
Peer review of the query process

Auditing Policy (Outline of Information to be addressed)

Method of sample selection (random vs. focused vs. both)
Number and type of records to be audited
Determine target proficiency rate
Defining Coding Errors
Frequency of audits
Follow up on problems found in audits

Qualification of Coders and Auditors Policy

credentialed staff only as coders/auditors
List acceptable credentials for each position
Determine minimum number of Continuing Education hours in coding-related topics per year
Required years of experience
The OIG sees coding and billing as the biggest compliance risks for health care
providers. In the OIG's Compliance Program Guidance it is stated that "general
compliance education is required for all provider employees, but additional focused
training is recommended for individuals in higher risk areas, like coding and billing."
In addition to training on basic coding issues, every provider should use their coding policy manual as a basis for ongoing education and training of its coding staff. More importantly, the practice manager should keep records of the education sessions their staff attends and document the content of the meetings as well as who was in attendance. In addition, each coder should be required to take periodic quizzes on different sections of the policy manual. These records will serve as evidence that the coding staff understood and was familiar with the organization's coding manual.
Once you have your policies in place, you can then develop a comprehensive compliance plan for your office.
###
Questions, comments?
If you have questions or comments about this article please contact us. Comments that provide additional related information may be added here by our Editors.
Latest articles: (any category)
Medicare Updates -- SNF, Neurostimulators, Ambulance Fee Schedule and more (2022-10-20)
October 27th, 2022 - CMS - MLNConnects
Skilled Nursing Facility Provider Preview Reports: Review by November 14 - Help Your Patients Make Informed Health Care Decisions - Ambulance Fee Schedule: CY 2023 Ambulance Inflation Factor & Productivity Adjustment - Compliance - Implanted Spinal Neurostimulators: Document Medical Records - Claims, Pricers, & Codes...
2023 Evaluation & Management Updates Free Webinar
October 24th, 2022 - Aimee Wilcox
Congratulations on a successful 2021 implementation of the Evaluation and Management (E/M) changes! That was a big change, but now an even bigger change is headed your way for inpatient and all other E/M categories. How great is it that almost all of the E/M categories will now be scored based on medical decision making (MDM) or total provider time? Standardized scoring and one set of E/M guidelines has the potential of bringing about a change or improvement of provider fatigue due to over regulation and documentation burden.
Are Leading Queries Prohibited by Law or Lore?
October 13th, 2022 - Erica E. Remer
AHIMA released its CDI Practice Brief Monday. At Yom Kippur services, I found myself thinking about the question Dr. Ronald Hirsch posed to me the day before. My rabbi was talking in her sermon about the difference between halacha and minhag. Halacha is law; it is the prescriptions...
2023 ICD-10-CM Guideline Changes
October 13th, 2022 - Chris Woolstenhulme
View the ICD-10-CM Guideline Changes for 2023 Chapter 19 (Injury, poisoning, and certain other consequences of external causes [S00-T88])The guidelines clarify that coders do not need to see a change in the patient's condition to assign an underdosing code. According to the updated guidelines, "Documentation that the patient is taking less ...
Z Codes: Understanding Palliative Care and Related Z Codes
October 11th, 2022 - Gloryanne Bryant
Palliative care is often considered to be hospice and comfort care. Palliative care is sometimes used interchangeably with "comfort care" and then again sometimes with "hospice care."  But these terms do have slightly different meanings and sometimes the meaning varies depending on who is stating it. The National...
2023 ICD-10-CM Code Changes
October 6th, 2022 - Christine Woolstenhulme, CPC, CMRS, QCC, QMCS
In 2022 there were 159 new codes; the 2023 ICD-10-CM code update includes 1,176 new, 28 revised, and 287 deleted codes, a substantial change from last year. The 2023 ICD-10-CM codes are to be used for discharges from October 1, 2022 through September 30, 2023, and for patient encounters from ...
Yes, You Have What It Takes To Lead Your Practice And Your Profession
September 20th, 2022 - Kem Tolliver
If you've been in any healthcare role for more than two years, you've seen quite a bit of change. And guess what, it's not over. We are living and working in uncertain times. This climate requires each of us to step outside of our comfort zones to lead exactly where we stand. It's not required of one to have a "title" to lead. What is required, however, is a willingness to trust your instincts, look for answers and rely on your team.