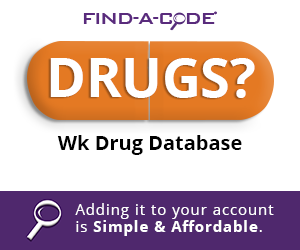 Auditing looking between the lines
November 30th, 2018 - BC Advantage
0 Votes -

Sign in

to vote or comment.
---
When given the task of auditing a group of charts, most often the scope of the audit is well defined. For me, there are times when my natural inquisitive nature turns on and I find my noticing the "timing" of parts of documentation. These are things that you would not focus an entire audit on. But rather are items that as documented do not meet the standard for appropriate documentation and could cause a "failing grade" for that note.
For example, the time of signature. We all know chart documentation is supposed to be done on a "timely" basis and that a note is not complete until the provider has signed off on it. This is true if the documentation is typed directly into an electronic record, is a written note or is dictation at some level. If documentation of a service has met all the elements, such as an evaluation and management (E&M) service and its bullet points, and shows medical necessity, does that mean the documentation is complete and acceptable? Not necessarily. When looking at the complete job of documenting a service, if the chart note was signed off a month later, do you find that unacceptable? I would not. CMS/Medicare has indicated they will "consider with less weight" documentation that is not "timely". Getting them to define what less weight means is difficult. Verbally I have been told, they will not consider late documentation at all, but that is nowhere in writing. My Michigan (J8) Medicare Carrier, WPS GHA, states on their website that their medical directors offer the reasonable timeframe for completion of documentation as being within 24-48 hours of the service. Notice I say completed - that means written or dictated AND with a signature of the provider. I find when working with paper charts in an audit, that there is usually at least one chart that was from a Date of Service (DOS) a month or two prior, that was only dictated and signed in the week prior to my obtaining the note. Not timely at all. I always wonder where that chart was sitting: was it on the provider's desk awaiting their documentation or was it back in the file, and the audit inquiry luckily found the incomplete record that may now be finished.
The next example is for time and date of the documentation. The situation is for a split shared visit. This is a visit with a Mid-level or Non-physician Practitioner (NPP) in a hospital inpatient, hospital outpatient or emergency department. The documentation of both the NPP and the physician when combined must support the level of E&M service billed with both of them documenting a "substantive" portion of the history, exam or medical decision making (IOM Chapter 12: 30.6.13). Documentation of the work of the physician and their signature must be on the same day as the NPP note. That date is the DOS that should be billed. If the physician does not make an acceptable entry in the record for a DOS then the work of the NPP is the only documentation considered for billing. This code for the NPP's level of service and the date of service that the NPP saw the patient, are the items that are billed. I see this as a problem most often when the patient comes in late in the evening. The NPP does the admission for the patient and then the attending comes to see the patient. It is when these two services are not on the same date that the problem occurs with the physician submitting the admit date as the DOS for service and combining their note with the NPP's for a level of service. Both of which are incorrect actions.
The last example for time (and date) of the attending physician's note occurs when working with PATH services (Physicians at Teaching Hospitals). Again, we look to CMS/Medicare for comment when a medical resident admits a patient to a hospital late at night and the teaching physician does not see the patient until the next calendar day. The teaching physician's bill must reflect the date of service he saw the patient and his personal work of obtaining a history, performing a physical, and participating in medical decision-making (IOM Chapter 12:100.1.1.A). Many teaching physicians will, mistakenly, submit a bill for the date the patient was admitted rather than the date THEY saw the patient. Using an admission code on the date following the actual admit date to the hospital, can cause edit problems. So your physician needs to let the billing department know of the discrepancy so they can be prepared to appeal any rejections.
Taking a minute to look at the timing of a provider's documentation. This quick check on the documentation of time in their notes can uncover other larger issues that should be added as talking points in your next educational session.
---
This Week's Audit Tip Written By:
Jill Young, CPC, CEDC, CIMC
Jill is the owner of Young Medical Consulting, LLC based in Michigan.
###
Questions, comments?
If you have questions or comments about this article please contact us. Comments that provide additional related information may be added here by our Editors.
Latest articles: (any category)
Not Following the Rules Costs Chiropractor $5 Million
September 1st, 2020 - Wyn Staheli, Director of Research
Every healthcare office needs to know and understand the rules that apply to billing services and supplies. What lessons can we learn from the mistakes of others? What if we have made the same mistake?
New Value-Based Payment Models for Primary Care (Primary Care First and Direct Contracting)
August 28th, 2020 - Jared Staheli
This article summarizes the new Medicare value-based payment models: Primary Care First and Direct Contracting.
Podcast - Do you have all the right Dental resources needed to succeed in Dental Medical Billing and Coding?
August 27th, 2020 - Innoventrum
Discussion between innoviHealth CEO, LaMont Leavitt and Guest speaker, Christine Taxin who is an Adjunct professor at New York University, and President of Dental Medical Billing and Links2Success about making sure you have all the right Dental resources needed to succeed in Dental Medical Billing and Coding. ...
Is COVID-19 Causing Risk Adjustment "Gotcha's"?
August 27th, 2020 - Wyn Staheli, Director of Research
The COVID-19 public health emergency (PHE) has created some possible problems when it comes to risk adjustment. Be sure your organization has implemented policies and procedures to try and overcome these new hurdles.
New and Exciting Changes in the Dental Industry
August 26th, 2020 - Christine Taxin - Links 2 Success
My colleagues and I are nerds for information on all things billable—or not billable—in the worlds of dental and medical insurance. One of the most puzzling challenges for me over the past 15 years of teaching has been to understand why we on the dental side are segregated out of ...
To do a complete exam - you must include the following:
August 26th, 2020 - Christine Woolstenhulme, QCC, QMCS, CPC, CMRS
Real time scanning of the kidneys Abdominal aorta Common iliac artery origins Inferior vena cava Alternaltively, if ultrasonography is being performed to evaluate the urinary tract, examination of the kidneys and urinary bladder constitutes a complete exam. Code 76775 is used when a limited retroperitoneal ultrasound examination is performed. ...
2021 Brings Another Risk Adjustment Calculation Change
August 24th, 2020 - Aimee Wilcox, CPMA, CCS-P, CST, MA, MT, Director of Content
In 2021, a big change in Risk Adjustment score calculations will take place, which will affect payments to Medicare Advantage (MA) plans for the coming year and take us closer to quality and value-based programs instead of fee-for-service (FFS) or risk-adjusted (RA). Currently, CMS pays a per-enrollee capitated...