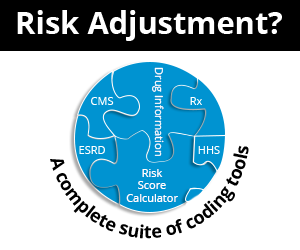 Chiropractic OIG Audit Recommendations - Lessons Learned
September 28th, 2018 - Wyn Staheli, Director of Research
0 Votes -

Sign in

to vote or comment.
---
The OIG recently concluded an audit on a chiropractic office located in Florida and had some significant findings. They recommended the following:
Refund to the Federal Government the portion of the estimated $169,737 overpayment for claims for chiropractic services that did not comply with Medicare requirements and are within the 4-year claims reopening period
Exercise reasonable diligence to identify and return the overpayments in accordance with the 60-day rule, for the remaining portion of the estimated $169,737 overpayment for claims that are outside of the reopening period, and identify any returned overpayments as having been made in accordance with this recommendation;
Exercise reasonable diligence to identify and return any additional similar overpayments outside of our audit period, in accordance with the 60-day rule, and identify any returned overpayments as having been made in accordance with this recommendation; and
Establish adequate policies and procedures to ensure that chiropractic services billed to Medicare are medically necessary and adequately documented
These OIG audit recommendations do not necessarily mean that this is the final determination and Medicare will follow all their recommendations. The MAC will likely be the one making the final determination as to whether a potential overpayment exists and they will also be the one to recoup any overpayments.
Even though the chiropractic office disagreed with the OIG's findings on 31 of the 33 disputed claims and plans to appeal, there are some important things that every office can glean from their misfortune:
The OIG excluded claims that were previously reviewed by RAC or MAC so that means that even more records were reviewed prior to the OIG audit. Remember, records requests tend to lead to audits. If you have had record requests, be sure to conduct your own internal audit to look for potential problems and resolve them. The 2018 ChiroCode DeskBook includes an audit template for this purpose.


The report stated that "Subluxation of the spine was not present or was not treated with manual manipulation or both (13 services)." This is a reminder that it is critical to document that information the way that Medicare wants it documented. Make it easy for a reviewer to find what they are looking for. See Chapter 4 of the ChiroCode DeskBook for more information.


The overpayment of $1,042 in unallowable payments on 100 claims magically turned into an estimated Medicare overpayment of "at least $169,737" by extrapolating to all the claims they filed. We talk about this problem of extrapolation in the "Why Be Concerned?" segment on page 174 of the 2018 ChiroCode DeskBook.


This organization was flagged as an outlier and thus audited for the following reasons:

They were among the five highest-billing chiropractors in Florida - when your billings are substantial, the extrapolation process can be quite costly.
They billed all chiropractic services using modifier AT - Carefully monitor when the patient moves from active treatment to maintenance and document this transition. Remember Medicare's key requirement of having a reasonable expectation of improvement.
They billed the majority (82 percent) of services using code 98941 - Payers use data mining to find coding patterns so if your billing pattern is different than what they expect, you are probably more likely to be audited than someone whose patterns fit their 'norm'. See page 179 of the 2018 ChiroCode DeskBook for more information.
Now is a good time to take stock of your policies and procedures and ensure staff compliance. Conduct your own internal audit to review your medical record documentation and billing practices to be proactive in your approach to compliance.
###
Questions, comments?
If you have questions or comments about this article please contact us. Comments that provide additional related information may be added here by our Editors.
Latest articles: (any category)
Impact of 2021 Proposed Medicare Fee Schedule on Chiropractic Offices
August 7th, 2020 - Wyn Staheli, Director of Research
On August 3, 2020, the proposed Medicare Physician Fee Schedule for 2021 was released. This 1,355 page document includes some sweeping changes to the Medicare program. There are a few items in particular which should be noted by chiropractic offices.
Coding with PCS When There is No Code
August 5th, 2020 - Christine Woolstenhulme, QCC, QMCS, CPC, CMRS
ICD-10-PCS covers ALMOST everything! But not quite! What if a body system does not contain a body part for toes or fingers? What about an elbow? When it does not cover what you are looking for, where do you turn?  To the guidelines, of course! There are ICD-10-PCS guidelines just as ...
To Our Codapedia Friends!
July 30th, 2020 - Christine Woolstenhulme, QCC, QMCS, CPC, CMRS
Codapedia friends, come and join us at Find-A-Code - a core product of innoviHealth! The information found on Codapedia comes from our sister company, Find-A-Code. If you do not already have a subscription with the greatest online coding encyclopedia, call us and get signed up today. We are offering a ...
OIG Report Highlights Need to Understand Guidelines
July 28th, 2020 - Wyn Staheli, Director of Research
A new OIG report once again highlights the necessity for organizations to fully understand requirements for reporting services and having proper documentation. The types of problems addressed in this report are ongoing issues for multiple types of services and specialties and for many different payers.
Office of Inspector General Says Medicare Advantage Organizations are Denying Services Inappropriately
July 21st, 2020 - Aimee Wilcox
We attended the recent virtual RISE National Conference and had the opportunity to listen to presenters share their knowledge about risk adjustment and HCC reporting and data validation. Among the presenters were representatives from the Office of Inspector General (OIG), who presented findings from encounter data from 2012-2016. They began ...
Use the Correct Diagnosis Codes and Revenue Codes to Get Paid for PAD Rehab
July 15th, 2020 - Christine Woolstenhulme, QCC, QMCS, CPC, CMRS
The initial treatment in rehabilitation for patients suffering from Intermittent Claudication (IC) is Supervised Exercise Therapy (SET) for Symptomatic Peripheral Artery Disease (PAD).  Rehabilitation using SET involves the use of intermittent walking exercise, which alternates periods of walking to moderate-to-maximum claudication, with rest.   When reporting 93668 for peripheral arterial disease rehabilitation the following ...
New Name Same Great Product! "HCC Plus"
July 14th, 2020 - Find-A-Code
Hello HCC Customers! We have made a change in name only to our HCC subscription. The new subscription is now called "HCC Plus". Keep in mind there have been no changes to the product. Using your subscription along with the risk adjustment calculator will ensure you stay current with...