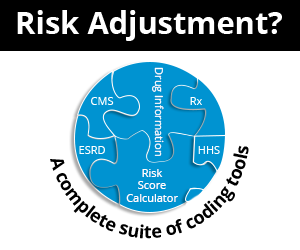 Chiropractic OIG Audit Recommendations - Lessons Learned
September 28th, 2018 - Wyn Staheli, Director of Research
---
The OIG recently concluded an audit on a chiropractic office located in Florida and had some significant findings. They recommended the following:
Refund to the Federal Government the portion of the estimated $169,737 overpayment for claims for chiropractic services that did not comply with Medicare requirements and are within the 4-year claims reopening period
Exercise reasonable diligence to identify and return the overpayments in accordance with the 60-day rule, for the remaining portion of the estimated $169,737 overpayment for claims that are outside of the reopening period, and identify any returned overpayments as having been made in accordance with this recommendation;
Exercise reasonable diligence to identify and return any additional similar overpayments outside of our audit period, in accordance with the 60-day rule, and identify any returned overpayments as having been made in accordance with this recommendation; and
Establish adequate policies and procedures to ensure that chiropractic services billed to Medicare are medically necessary and adequately documented
These OIG audit recommendations do not necessarily mean that this is the final determination and Medicare will follow all their recommendations. The MAC will likely be the one making the final determination as to whether a potential overpayment exists and they will also be the one to recoup any overpayments.
Even though the chiropractic office disagreed with the OIG's findings on 31 of the 33 disputed claims and plans to appeal, there are some important things that every office can glean from their misfortune:
The OIG excluded claims that were previously reviewed by RAC or MAC so that means that even more records were reviewed prior to the OIG audit. Remember, records requests tend to lead to audits. If you have had record requests, be sure to conduct your own internal audit to look for potential problems and resolve them. The 2018 ChiroCode DeskBook includes an audit template for this purpose.


The report stated that "Subluxation of the spine was not present or was not treated with manual manipulation or both (13 services)." This is a reminder that it is critical to document that information the way that Medicare wants it documented. Make it easy for a reviewer to find what they are looking for. See Chapter 4 of the ChiroCode DeskBook for more information.


The overpayment of $1,042 in unallowable payments on 100 claims magically turned into an estimated Medicare overpayment of "at least $169,737" by extrapolating to all the claims they filed. We talk about this problem of extrapolation in the "Why Be Concerned?" segment on page 174 of the 2018 ChiroCode DeskBook.


This organization was flagged as an outlier and thus audited for the following reasons:

They were among the five highest-billing chiropractors in Florida - when your billings are substantial, the extrapolation process can be quite costly.
They billed all chiropractic services using modifier AT - Carefully monitor when the patient moves from active treatment to maintenance and document this transition. Remember Medicare's key requirement of having a reasonable expectation of improvement.
They billed the majority (82 percent) of services using code 98941 - Payers use data mining to find coding patterns so if your billing pattern is different than what they expect, you are probably more likely to be audited than someone whose patterns fit their 'norm'. See page 179 of the 2018 ChiroCode DeskBook for more information.
Now is a good time to take stock of your policies and procedures and ensure staff compliance. Conduct your own internal audit to review your medical record documentation and billing practices to be proactive in your approach to compliance.
###
Questions, comments?
If you have questions or comments about this article please contact us. Comments that provide additional related information may be added here by our Editors.
Latest articles: (any category)
Reporting Modifiers 76 and 77 with Confidence
April 18th, 2023 - Aimee Wilcox
Modifiers are used to indicate that a procedure has been altered by a specific circumstance, so you can imagine how often modifiers are reported when billing medical services. There are modifiers that should only be applied to Evaluation and Management (E/M) service codes and modifiers used only with procedure codes. Modifiers 76 and 77 are used to identify times when either the same provider or a different provider repeated the same service on the same day and misapplication of these modifiers can result in claim denials.
Five Documentation Habits Providers Can Use Implement to Improve Evaluation & Management (E/M) Scoring
April 11th, 2023 - Aimee Wilcox
Provider education on E/M coding updates is vital to the success of any organization, but how do you whittle down the massive information into bite-sized pieces the providers can learn in just a few minutes? Check out the five steps we have identified to teach providers in just a few minutes that can significantly impact and improve coding outcomes.
Second Quarter 2023 Updates are Different This Year
April 6th, 2023 - Wyn Staheli
The second quarter of 2023 is NOT business as usual so it is important to pay attention to ensure that organizational processes and training take place to avoid mistakes. Not only have ICD-10-CM coding updates been added to the usual code set updates (e.g., CPT, HCPCS, ICD-10-PCS), but the end of the COVID-19 Public Health Emergency will bring about changes that will also take place during the quarter (but not on April 1, 2023.
7 Measures Developed by the HHS Office of Inspector General (OIG) to Identify Potential Telehealth Fraud
March 28th, 2023 - Aimee Wilcox
A recent review of telehealth services reported in Medicare claims data during the pandemic where these seven measures for identifying suspected fraud, waste, and abuse were applied, revealed more than a thousand Medicare providers potentially committed fraud during this period. What are the measures the OIG applied during their review, and how will that impact future telehealth guidelines moving forward?
MUEs and Bilateral Indicators
March 23rd, 2023 - Chris Woolstenhulme
MUEs are used by Medicare to help reduce improper payments for Part B claims. This article will address the use of the National Correct Coding Initiative (NCCI) and Medically Unlikely Edits (MUEs) and how they are used by CMS.
It is True the COVID-19 PHE is Expiring
March 16th, 2023 - Raquel Shumway
The COVID-19 PHE is Expiring, according to HHS. What is changing and what is staying the same? Make sure you understand how it will affect your practice and your patients.
Billing Process Flowchart
March 2nd, 2023 -
The Billing Process Flowchart (see Figure 1.1) helps outline the decision process for maintaining an effective billing process. This is only a suggested work plan and is used for demonstration purposes to illustrate areas which may need more attention in your practice's policies and...