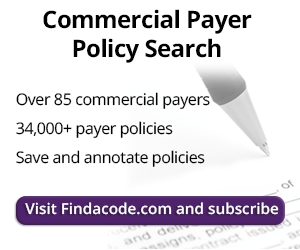 Chiropractic OIG Audit Recommendations - Lessons Learned
September 28th, 2018 - Wyn Staheli, Director of Research
---
The OIG recently concluded an audit on a chiropractic office located in Florida and had some significant findings. They recommended the following:
Refund to the Federal Government the portion of the estimated $169,737 overpayment for claims for chiropractic services that did not comply with Medicare requirements and are within the 4-year claims reopening period
Exercise reasonable diligence to identify and return the overpayments in accordance with the 60-day rule, for the remaining portion of the estimated $169,737 overpayment for claims that are outside of the reopening period, and identify any returned overpayments as having been made in accordance with this recommendation;
Exercise reasonable diligence to identify and return any additional similar overpayments outside of our audit period, in accordance with the 60-day rule, and identify any returned overpayments as having been made in accordance with this recommendation; and
Establish adequate policies and procedures to ensure that chiropractic services billed to Medicare are medically necessary and adequately documented
These OIG audit recommendations do not necessarily mean that this is the final determination and Medicare will follow all their recommendations. The MAC will likely be the one making the final determination as to whether a potential overpayment exists and they will also be the one to recoup any overpayments.
Even though the chiropractic office disagreed with the OIG's findings on 31 of the 33 disputed claims and plans to appeal, there are some important things that every office can glean from their misfortune:
The OIG excluded claims that were previously reviewed by RAC or MAC so that means that even more records were reviewed prior to the OIG audit. Remember, records requests tend to lead to audits. If you have had record requests, be sure to conduct your own internal audit to look for potential problems and resolve them. The 2018 ChiroCode DeskBook includes an audit template for this purpose.


The report stated that "Subluxation of the spine was not present or was not treated with manual manipulation or both (13 services)." This is a reminder that it is critical to document that information the way that Medicare wants it documented. Make it easy for a reviewer to find what they are looking for. See Chapter 4 of the ChiroCode DeskBook for more information.


The overpayment of $1,042 in unallowable payments on 100 claims magically turned into an estimated Medicare overpayment of "at least $169,737" by extrapolating to all the claims they filed. We talk about this problem of extrapolation in the "Why Be Concerned?" segment on page 174 of the 2018 ChiroCode DeskBook.


This organization was flagged as an outlier and thus audited for the following reasons:

They were among the five highest-billing chiropractors in Florida - when your billings are substantial, the extrapolation process can be quite costly.
They billed all chiropractic services using modifier AT - Carefully monitor when the patient moves from active treatment to maintenance and document this transition. Remember Medicare's key requirement of having a reasonable expectation of improvement.
They billed the majority (82 percent) of services using code 98941 - Payers use data mining to find coding patterns so if your billing pattern is different than what they expect, you are probably more likely to be audited than someone whose patterns fit their 'norm'. See page 179 of the 2018 ChiroCode DeskBook for more information.
Now is a good time to take stock of your policies and procedures and ensure staff compliance. Conduct your own internal audit to review your medical record documentation and billing practices to be proactive in your approach to compliance.
###
Questions, comments?
If you have questions or comments about this article please contact us. Comments that provide additional related information may be added here by our Editors.
Latest articles: (any category)
COVID Vaccine Coding Changes as of November 1, 2023
October 26th, 2023 - Wyn Staheli
COVID vaccine changes due to the end of the PHE as of November 1, 2023 are addressed in this article.
Medicare Guidance Changes for E/M Services
October 11th, 2023 - Wyn Staheli
2023 brought quite a few changes to Evaluation and management (E/M) services. The significant revisions as noted in the CPT codebook were welcome changes to bring other E/M services more in line with the changes that took place with Office or Other Outpatient Services a few years ago. As part of CMS' Medicare Learning Network, the "Evaluation and Management Services Guide" publication was finally updated as of August 2023 to include the changes that took place in 2023. If you take a look at the new publication (see references below),....
Can We Score Interpretation of an EKG Towards E/M Medical Decision Making?
October 10th, 2023 - Aimee Wilcox
When EKGs are performed in the facility setting or even in the physician's office, what are the requirements for reporting the service and who gets credit for scoring data points for Evaluation and Management (E/M) medical decision making (MDM)? Let's take a look at a few coding scenarios related to EKG services to get a better understanding of why this can be problematic.
Accurately Reporting Signs and Symptoms with ICD-10-CM Codes
October 5th, 2023 - Aimee Wilcox
Coders often find themselves unsure of when to report a sign or symptom code documented in the medical record. Some coders find their organization has an EHR that requires a working diagnosis, which is usually a sign or symptom, be entered to order a test or diagnostic study or image. Understanding the guidelines surrounding when signs and symptoms should be reported is the first step in correct coding so let's take a look at some scenarios.
The 2024 ICD-10-CM Updates Include New Codes for Reporting Metabolic Disorders and Insulin Resistance
September 19th, 2023 - Aimee Wilcox
Diabetes is a chronic disease that just seems to consistently be increasing instead of improving resulting in a constant endeavor by medical researchers to identify causal effects and possible treatments. One underlying or precipitating condition that scientists have identified as a precipitating factor in the development of diabetes is insulin resistance, which is a known metabolic disorder. As data becomes available through claims reporting, additional code options become possible with ICD-10-CM.
Documenting and Reporting Postoperative Visits
September 12th, 2023 - Aimee Wilcox
Sometimes we receive questions regarding documentation requirements for specific codes or coding requirements and we respond with information and resources to support our answers. The following question was recently submitted: Are providers required to report postoperative services on claims using 99024, especially if there is no payment for that service? What documentation is required if you are reporting an unrelated Evaluation and Management (E/M) service by the same physician during the postoperative period? 
Understanding Gastroesophageal Reflux Disease and ICD-10-CM Coding
August 22nd, 2023 - Aimee Wilcox
Gastroesophageal reflux disease or GERD for short, is a disease that impacts millions of Americans on a weekly basis. Symptoms are uncomfortable, as are some of the tests used to diagnose it, but understanding the disease, tests, and treatments helps us better understand how to code the disease using ICD-10-CM codes.