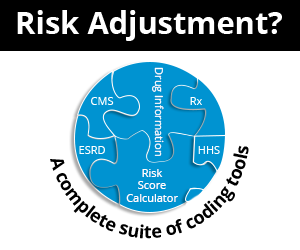 Patient Relationship Codes
January 16th, 2018 - Wyn Staheli, Director of Research
---
Section 1848(r)(4) of MACRA requires that claims submitted for items and services furnished by a physician or applicable practitioner on or after January 1, 2018, include codes for the following:
care episode groups
patient condition groups
patient relationship categories
Previously, CMS decided to use procedure code modifiers to report patient relationship codes on Medicare claims. In December 2016, they asked for public comment regarding this proposal.
The 2018 Physician Fee Schedule Final Rule included the following table of modifiers to be used to report patient relationships. The "Notes" column is not part of the official Table 27 in the Physician Fee Schedule Final Rule (see References). That information was added from information found in another CMS press release (see References).
Table 27: Patient Relationship HCPCS Modifiers and Categories (with Notes added)
No
HCPCS Modifier

Patient Relationship Categories

Notes (see CMS Patient Relationship Categories and Codes in References)

1X
X1
Continuous/broad services

"This category could include clinicians who provide the principal care for a patient, where there is no planned endpoint of the relationship. Care in this category is comprehensive, dealing with the entire scope of patient problems, either directly or in a care coordination role.

Examples include, but are not limited to: Primary care, specialists providing comprehensive care to patients in addition to specialty care, etc."

2X
X2
Continuous/focused services

"This category could include a specialist whose expertise is needed for the ongoing management of a chronic disease or a condition that needs to be managed and followed for a long time.

Examples include, but are not limited to: A rheumatologist taking care of a patient's rheumatoid arthritis longitudinally but not providing general primary care services."

3X
X3
Episodic/broad services

"This category could include clinicians that have broad responsibility for the comprehensive needs of the patients, but only during a defined period and circumstance, such as a hospitalization.

Examples include, but are not limited to: A hospitalist providing comprehensive and general care to a patient while admitted to the hospital."

4X
X4
Episodic/focused services

"This category could include a specialist focused on particular types of time-limited treatment. The patient has a problem, acute or chronic, that will be treated with surgery, radiation, or some other type of generally time-limited intervention.

Examples include, but are not limited to: An orthopedic surgeon performing a knee replacement and seeing the patient through the postoperative period."

5X
X5
Only as ordered by another clinician

"This category could include a clinician who furnishes care to the patient only as ordered by another clinician. This relationship may not be adequately captured by the alternative categories suggested above and may need to be a separate option for clinicians who are only providing care ordered by other clinicians.

Examples include, but are not limited to: A radiologist interpreting an imaging study ordered by another clinician."
The Rule states (emphasis added):
We are finalizing our proposal that Medicare claims submitted for items and services furnished by a physician or applicable practitioner on or after January 1, 2018, should include the applicable HCPCS modifiers in Table 27, as well as the NPI of the ordering physician or applicable practitioner (if different from the billing physician or applicable practitioner). We are finalizing our proposal that for at least an initial period while clinicians gain familiarity, the HCPCS modifiers may be voluntarily reported, and the use and selection of the modifiers will not be a condition of payment. By allowing for a voluntary approach to reporting, we will gain information about the patient relationship codes, allow for a long period of education and outreach to clinicians on the use of the codes, and inform our ability to refine the codes as necessary.
It's interesting that in the same proposal as the addition of these modifiers, the "Patients Over Paperwork Initiative" was added with the intention of reducing administrative burden. At least, for the time being, this requirement is voluntary and will not affect payments.
CMS stated that with the voluntarily reporting of these modifiers, they "hope the information we learn during this period will help us minimize burden for clinicians in reporting these modifiers." It should be noted that these are 'informational' modifiers and do NOT change the meaning of the procedure codes being reported. They are NOT to be used with quality or resource reporting, just procedures.
One concern cited during the comment period is related to the problem with billing "incident to" services. In response, the ruling states that it allows for multiple clinicians to code for their role during the patient encounter. One benefit to voluntarily reporting is it ensures that issues like this are addressed and resolved before they affect payments.
"Care episodes" were referred to multiple times in the ruling. It would appear that CMS is moving forward with the episode of care model which is more comprehensively discussed in Chapter 4 of the 2018 ChiroCode DeskBook.
###
Questions, comments?
If you have questions or comments about this article please contact us. Comments that provide additional related information may be added here by our Editors.
Latest articles: (any category)
Reporting Modifiers 76 and 77 with Confidence
April 18th, 2023 - Aimee Wilcox
Modifiers are used to indicate that a procedure has been altered by a specific circumstance, so you can imagine how often modifiers are reported when billing medical services. There are modifiers that should only be applied to Evaluation and Management (E/M) service codes and modifiers used only with procedure codes. Modifiers 76 and 77 are used to identify times when either the same provider or a different provider repeated the same service on the same day and misapplication of these modifiers can result in claim denials.
Five Documentation Habits Providers Can Use Implement to Improve Evaluation & Management (E/M) Scoring
April 11th, 2023 - Aimee Wilcox
Provider education on E/M coding updates is vital to the success of any organization, but how do you whittle down the massive information into bite-sized pieces the providers can learn in just a few minutes? Check out the five steps we have identified to teach providers in just a few minutes that can significantly impact and improve coding outcomes.
Second Quarter 2023 Updates are Different This Year
April 6th, 2023 - Wyn Staheli
The second quarter of 2023 is NOT business as usual so it is important to pay attention to ensure that organizational processes and training take place to avoid mistakes. Not only have ICD-10-CM coding updates been added to the usual code set updates (e.g., CPT, HCPCS, ICD-10-PCS), but the end of the COVID-19 Public Health Emergency will bring about changes that will also take place during the quarter (but not on April 1, 2023.
7 Measures Developed by the HHS Office of Inspector General (OIG) to Identify Potential Telehealth Fraud
March 28th, 2023 - Aimee Wilcox
A recent review of telehealth services reported in Medicare claims data during the pandemic where these seven measures for identifying suspected fraud, waste, and abuse were applied, revealed more than a thousand Medicare providers potentially committed fraud during this period. What are the measures the OIG applied during their review, and how will that impact future telehealth guidelines moving forward?
MUEs and Bilateral Indicators
March 23rd, 2023 - Chris Woolstenhulme
MUEs are used by Medicare to help reduce improper payments for Part B claims. This article will address the use of the National Correct Coding Initiative (NCCI) and Medically Unlikely Edits (MUEs) and how they are used by CMS.
It is True the COVID-19 PHE is Expiring
March 16th, 2023 - Raquel Shumway
The COVID-19 PHE is Expiring, according to HHS. What is changing and what is staying the same? Make sure you understand how it will affect your practice and your patients.
Billing Process Flowchart
March 2nd, 2023 -
The Billing Process Flowchart (see Figure 1.1) helps outline the decision process for maintaining an effective billing process. This is only a suggested work plan and is used for demonstration purposes to illustrate areas which may need more attention in your practice's policies and...