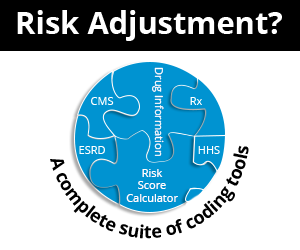 MACRA facts that every clinician should know [Infographic]
November 11th, 2016 -
Adam Smith
0 Votes -

Sign in

to vote or comment.
---
MACRA is here and the new program is going to sunset several (un) popular programs such as Meaningful Use and the Value Based Payment Modifier model. Everybody who is anybody is busy discussing about MACRA and its ramifications. But as with any big updates the myths are jostling for space with the facts. We've sifted the facts from the myths for you.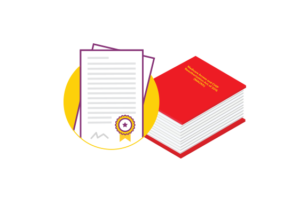 Myth #1: MACRA will make maintenance of certification mandatory
Fact #1: MACRA doesn't make it mandatory for physicians to participate in maintenance of certification. It is certainly not compulsory.
Myth #2: MACRA will affect only physician reimbursements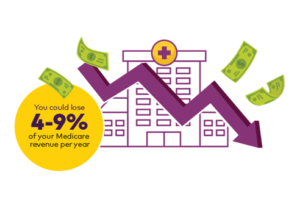 Fact #2: There is a common myth that MACRA will only affect physician reimbursements. It will affect the reimbursement of all eligible clinicians. The eligible clinicians who will have to report under MIPS are physicians, physician assistants, nurse practitioners, clinical nurse specialists, certified registered nurses and anesthetists.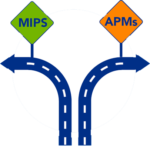 Myth #3: Clinicians can choose between MIPS and participating in AAPMs right at the outset.
Fact #3: All eligible clinicians will report under MIPS during the first year. CMS will select qualifying physicians to participate in AAPMs after evaluating their quality scores.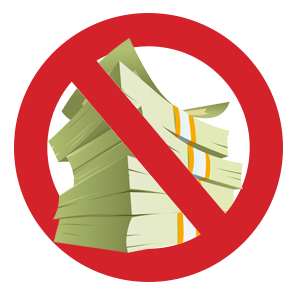 Myth #4: MIPS penalties are higher than the current quality measure programs
Fact #4: MIPS stream lines and consolidates 4 different programs under one umbrella. Instead of paying separate and sometimes expensive penalties for failing to meet different pay for performance programs, clinicians who report under MIPS will only have to pay a 4% penalty during the first year.
Myth #5: MACRA will penalize physicians who follow the fee for service model
Fact #5: It does not. Physicians can still choose to continue working with the FFS model can still participate in the MIPS program.
Click on the image below to enlarge

###
Questions, comments?
If you have questions or comments about this article please contact us. Comments that provide additional related information may be added here by our Editors.
Latest articles: (any category)
PCS Coding for Ankle Fracture - Look Deeper Into the Codes!
May 25th, 2021 - Christine Woolstenhulme, QCC, QMCS, CPC, CMRS
If you're looking for ankle fractures in ICD-10-PCS, you may need to look a little deeper. Let's take a look at coding an ankle fracture such as a trimalleolar fracture. PCS coding can be confusing as it is nothing like CPT coding; with CPT we can simply code an ankle ...
Intersegmental Traction — What's Happening with Roller Tables?
May 20th, 2021 - Wyn Staheli, Director of Research
Intersegmental traction therapy via the use of roller tables has been used by doctors of chiropractic for many years. Recently, questions have arisen regarding the appropriate billing of roller tables. This is largely due to the statement published in the July 2020 CPT Assistant published by the American Medical Association (AMA). Which code should you really be using?
Comparison of Add-On Code Guidelines
May 4th, 2021 - Wyn Staheli, Director of Research
Add-on codes are codes that are not intended to be reported alone. They are reported with another primary procedure to identify that additional services have been provided in conjunction with that primary procedure. Generally, they include the words "List separately in addition to code." Interestingly, there are some differences in the instructions/guidelines regarding the use of these codes in the CPT® codebook, the NCCI Policy Manual, and on the CMS website. This article outlines the differences between each of these.
Coding Lesions and Soft Tissue Excisions
April 29th, 2021 - Christine Woolstenhulme, QCC, QMCS, CPC, CMRS
There are several considerations to be aware of before assigning a code for lesions and soft tissue excisions. The code selection will be determined upon the following: Check the pathology reports, if any, to confirm Morphology (whether the neoplasm is benign, in-situ, malignant, or uncertain) Technique Topography (anatomic location) The size Tissue Level Type of closure required Layers ...
58% of Improper Payments due to Medical Necessity for Ventilators
April 29th, 2021 - Christine Woolstenhulme, QCC, QMCS, CPC, CMRS
Proper documentation not only protects the provider, the payer, and the patient, it protects the integrity of the entire healthcare system. When it comes to coverage and documentation for durable medical, the DMEPOS supplier and staff must be familiar with the National and Local Coverage Determinations (NCDs and LCDs) as these are ...
ICD-11 — What's Happening?
April 20th, 2021 - Wyn Staheli, Director of Research
ICD-11 is officially released, but what does that mean for diagnosis coding in the United States? What's really different? This article discusses what has been happening with ICD-11, some interesting things to note about it, as well as links to other important information.
How to Combat COVID-Related Risk Adjustment Losses with the Medicare Annual Wellness Exam
April 12th, 2021 - Aimee Wilcox, CPMA, CCS-P, CST, MA, MT, Director of Content
Identifying new ways to encourage Medicare beneficiaries to schedule and attend their Annual Wellness Exam (AWE) can be difficult, but the Open Enrollment period is a prime time for every payer to identify new beneficiaries and provide a reminder to both new and existing patients that this preventive service does ...