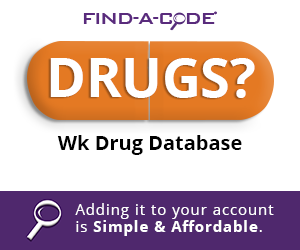 MACRA facts that every clinician should know [Infographic]
November 11th, 2016 -
Adam Smith
0 Votes -

Sign in

to vote or comment.
---
MACRA is here and the new program is going to sunset several (un) popular programs such as Meaningful Use and the Value Based Payment Modifier model. Everybody who is anybody is busy discussing about MACRA and its ramifications. But as with any big updates the myths are jostling for space with the facts. We've sifted the facts from the myths for you.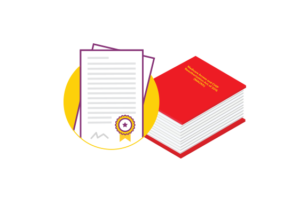 Myth #1: MACRA will make maintenance of certification mandatory
Fact #1: MACRA doesn't make it mandatory for physicians to participate in maintenance of certification. It is certainly not compulsory.
Myth #2: MACRA will affect only physician reimbursements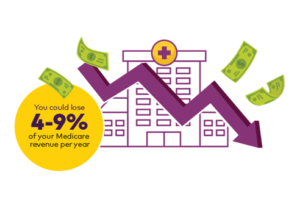 Fact #2: There is a common myth that MACRA will only affect physician reimbursements. It will affect the reimbursement of all eligible clinicians. The eligible clinicians who will have to report under MIPS are physicians, physician assistants, nurse practitioners, clinical nurse specialists, certified registered nurses and anesthetists.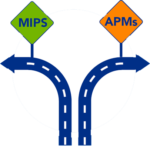 Myth #3: Clinicians can choose between MIPS and participating in AAPMs right at the outset.
Fact #3: All eligible clinicians will report under MIPS during the first year. CMS will select qualifying physicians to participate in AAPMs after evaluating their quality scores.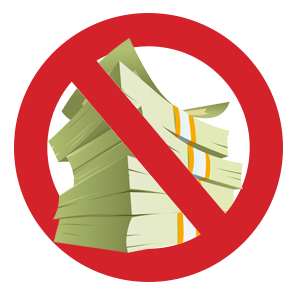 Myth #4: MIPS penalties are higher than the current quality measure programs
Fact #4: MIPS stream lines and consolidates 4 different programs under one umbrella. Instead of paying separate and sometimes expensive penalties for failing to meet different pay for performance programs, clinicians who report under MIPS will only have to pay a 4% penalty during the first year.
Myth #5: MACRA will penalize physicians who follow the fee for service model
Fact #5: It does not. Physicians can still choose to continue working with the FFS model can still participate in the MIPS program.
Click on the image below to enlarge

###
Questions, comments?
If you have questions or comments about this article please contact us. Comments that provide additional related information may be added here by our Editors.
Latest articles: (any category)
Impact of 2021 Proposed Medicare Fee Schedule on Chiropractic Offices
August 7th, 2020 - Wyn Staheli, Director of Research
On August 3, 2020, the proposed Medicare Physician Fee Schedule for 2021 was released. This 1,355 page document includes some sweeping changes to the Medicare program. There are a few items in particular which should be noted by chiropractic offices.
Coding with PCS When There is No Code
August 5th, 2020 - Christine Woolstenhulme, QCC, QMCS, CPC, CMRS
ICD-10-PCS covers ALMOST everything! But not quite! What if a body system does not contain a body part for toes or fingers? What about an elbow? When it does not cover what you are looking for, where do you turn?  To the guidelines, of course! There are ICD-10-PCS guidelines just as ...
To Our Codapedia Friends!
July 30th, 2020 - Christine Woolstenhulme, QCC, QMCS, CPC, CMRS
Codapedia friends, come and join us at Find-A-Code - a core product of innoviHealth! The information found on Codapedia comes from our sister company, Find-A-Code. If you do not already have a subscription with the greatest online coding encyclopedia, call us and get signed up today. We are offering a ...
OIG Report Highlights Need to Understand Guidelines
July 28th, 2020 - Wyn Staheli, Director of Research
A new OIG report once again highlights the necessity for organizations to fully understand requirements for reporting services and having proper documentation. The types of problems addressed in this report are ongoing issues for multiple types of services and specialties and for many different payers.
Office of Inspector General Says Medicare Advantage Organizations are Denying Services Inappropriately
July 21st, 2020 - Aimee Wilcox
We attended the recent virtual RISE National Conference and had the opportunity to listen to presenters share their knowledge about risk adjustment and HCC reporting and data validation. Among the presenters were representatives from the Office of Inspector General (OIG), who presented findings from encounter data from 2012-2016. They began ...
Use the Correct Diagnosis Codes and Revenue Codes to Get Paid for PAD Rehab
July 15th, 2020 - Christine Woolstenhulme, QCC, QMCS, CPC, CMRS
The initial treatment in rehabilitation for patients suffering from Intermittent Claudication (IC) is Supervised Exercise Therapy (SET) for Symptomatic Peripheral Artery Disease (PAD).  Rehabilitation using SET involves the use of intermittent walking exercise, which alternates periods of walking to moderate-to-maximum claudication, with rest.   When reporting 93668 for peripheral arterial disease rehabilitation the following ...
New Name Same Great Product! "HCC Plus"
July 14th, 2020 - Find-A-Code
Hello HCC Customers! We have made a change in name only to our HCC subscription. The new subscription is now called "HCC Plus". Keep in mind there have been no changes to the product. Using your subscription along with the risk adjustment calculator will ensure you stay current with...