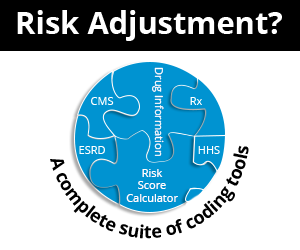 Review of Systems
January 30th, 2015 - Codapedia Editor
0 Votes -

Sign in

to vote or comment.
---
Sometimes one symptom can be used in more than one system. For example, dizziness. Although we typically think of this as a neurological symptom, sometimes cardiologists ask about dizziness and relate it to the cardiovascular system.
In the citations section of this entry, there are references for symptoms that go with each system in the review of systems.
Can you use an item, which you have counted in your history of the present illness in your review of system as well? That is, can you double-dip? There is nothing in the Documentation Guidelines themselves which prevents you from double-dipping. That is, if a patient describes in detail their GI complaint and it is documented as a history of the present illness, you may count that as a GI ROS in that section of the notes. Some consultants and auditors don't allow this. There is no CMS guideline that prohibits it.
A staff member may complete the review of systems or the patient may complete this ROS on a form, and it can count towards the level of service for the note, as long as there is evidence that the billing clinician has reviewed this information. This might be shown by the billing clinician reviewing the form, making comments, and signing and dating the form. Or, the clinician should add to the documentation "the remainder of the review of system is on the history and was reviewed with the patient by me."
Can we use the words "all others negative" in the review of systems? The guidelines are specific about this. After the billing clinician has documented all the positives in the history of the present illness and any pertinent negatives relating to the patient's presenting problem or condition, then the clinician, after reviewing all of the systems, may say, "Except as above, all others were reviewed and are negative." Let's examine that statement more carefully. First, all the positives must be documented. Second, all of the negative systems specifically related to the patient's presenting problem or condition must be specifically noted to be negative. The billing clinician must review all of the systems in the review of systems. Then, it is permissible for the billing clinician to say, "Except as above, all others were negative," and this will count as a complete review of systems.
What about the words noncontributory or unremarkable? The guidelines do not specifically mention these words. Most auditors do not count them as a complete review of systems. Some carriers have specifically stated that they are not countable for a complete review of systems. Stick with negative!
###
Questions, comments?
If you have questions or comments about this article please contact us. Comments that provide additional related information may be added here by our Editors.
Latest articles: (any category)
Lessons Learned from a RADV Audit Report
November 16th, 2021 - Aimee Wilcox, CPMA, CCS-P, CST, MA, MT, Director of Content
If given an opportunity to know ahead of time the questions that would be asked of you in an upcoming interview or quiz, it is likely the outcome would be significantly better than if you were surprised by the questions. This same concept may be applied to audits of risk ...
Changes in RPM for 2021! Now, Wait for it... New RTM Codes for 2022
November 11th, 2021 - Christine Woolstenhulme, QCC, QMCS, CPC, CMRS
Remote physiologic monitoring and clinical data monitoring is a relatively new concept thriving and growing as an essential component for telehealth services. According to global consumer trends, a company called Dynata reported, "Among the 39% of people who consulted a healthcare professional, two-thirds used telemedicine, many of them for the first time ...
Understanding ASCs and APCs: Indicators and Place of Service
October 28th, 2021 - Christine Woolstenhulme, QCC, QMCS, CPC, CMRS
The decision regarding the most appropriate care setting for a given surgical procedure is determined by the physician based on the patient's individual clinical needs and preferences. Of course, there is a difference in reimbursement, and the billing depends on where the procedure took place, such as an office setting, inpatient ...
Are You Keeping up with the Official ICD-10-CM Guideline Changes for COVID-19?
October 25th, 2021 - Wyn Staheli, Director of Research
The COVID-19 public health emergency (PHE) has made it interesting and challenging for organizations to keep an eye on the evolving changes to the ICD-10-CM Official Guidelines for Coding and Reporting. Have you been keeping up with these changes?
Is Your Organization Ready to Deal with Provider Relief Fund (PRF) Audit Contractors?
October 15th, 2021 - Aimee Wilcox, CPMA, CCS-P, CST, MA, MT, Director of Content
Audits are currently underway to verify the monies distributed through the CARES Act were warranted and properly used by those organizations that received them. The federal government has contracted with financial institutions such as KPMG and PricewaterhouseCoopers, among others, to perform these audits referred to as Provider Relief Fund (PRF) audit contractors, funded with monies from the very same program. There were four phases of funding disbursements with phase 1 audits beginning in September. How ready are you to be audited?
New Codes for Pediatric COVID Vaccinations
October 13th, 2021 - Jared Staheli
On October 6, 2021, the AMA released three new codes to track COVID-19 vaccinations in the pediatric population.
Staging and Grading Periodontitis
October 12th, 2021 - Christine Woolstenhulme, QCC, QMCS, CPC, CMRS
We now understand periodontitis may present itself as a manifestation of systemic diseases in fact; according to DeltaDental, research shows that more than 90 percent of all systemic diseases have oral manifestations, including swollen gums, mouth ulcers, dry mouth, and excessive gum problems. Some of these diseases include: Diabetes Leukemia Oral cancer Pancreatic cancer Heart ...