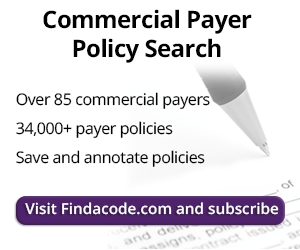 OIG adds to increased scrutiny of how patients pay for rising share of drug costs
May 27th, 2014 -
Scott Kraft
0 Votes -

Sign in

to vote or comment.
---
Charity programs that help patients pay for the rising cost-sharing obligations of needed drugs may run afoul of anti-kickback rules when the charity's scope is so narrow that it guides the patient toward specific drugs for treatment or providers, the HHS Office of Inspector General said last week.
The OIG's Supplemental Special Advisory Bulletin for Independent Charity Assistance Programs makes clear that the OIG still believes that properly structured patient assistance programs (PAPs) can help patients to afford costly new drug treatments.
The key is that financial contributions made to these charity programs by drug manufacturers and others are made to bona fide charitable programs, including those that operate independently and that the scope of the charity's efforts around a particular disease or disease treatments are not so narrow that the funds end up being directly primarily to specific drugs.
This could include, according to the OIG, directing patients to specific providers under the belief that the patients would be given specific drugs.
Put plainly, what the OIG wants to avoid is pharmaceutical companies funneling money through charity organizations in a way that ensures most or all of the charitable funds are directed toward the patient's share of a drug treatment, while the federal government continues to pay for its portion of the drug.
The biggest implication for the physician's office is an indirect one – those who prescribe the same company's drug and, as a result, have additional patients referred by a charity supported by that drug's manufacturer, may get swept up in the added scrutiny of the OIG. Though, to be clear, the OIG's primary target is the donor.
Private payers also trying to crack down
The strictness of the anti-kickback laws have helped to shield Medicare and Medicaid from the increasing efforts of drug manufacturers to increase use of costly drugs by heavily subsidizing the patient's cost.
The typical method is a prescription discount card issued to the patient to use to defray the cost of the copay. The card is sometimes issued by the prescribing provider, or obtained through the drug company's web site or other marketing effort.
A card could offer the patient, for example, a discounted copay of $20 for a drug that the insurance company has in the most expensive tier of its formulary. Hypothetically, a drug might cost $700 a month, with the patient expected to pay $70 of that cost. The drug company discounts the patient's copay to $20, but the insurance company continues to pay its full share.
As the insurance companies increasingly see it, these efforts thwart the whole purpose of the tiered formulary, which is to incentivize the patient to seek lower cost treatment opportunities.
UnitedHealthcare backed away from an effort earlier this year to outright disallow the use of copay reduction cards or coupons for its insured patients, amid complaints from providers and pharmacies that the ban would be very difficult to enforce. Not to mention patient pressures.
Don't expect insurance companies to give up, which may ultimately change the way patients seek drugs for treatment and the way providers prescribe. Drug companies are already pushing patients to move toward prescription delivery by mail, in some cases offering the patient a better deal, such as access to a 90-day supply at a lower cost or automated refill delivery.
As drug vendors continue to create and push more expensive drugs, expect this struggle to continue, as CMS and private insurers alike face enormous pressure to cover any drug approved by the FDA for therapeutic benefit to patients.
###
Questions, comments?
If you have questions or comments about this article please contact us. Comments that provide additional related information may be added here by our Editors.
Latest articles: (any category)
How to Combat COVID-Related Risk Adjustment Losses with the Medicare Annual Wellness Exam
April 12th, 2021 - Aimee Wilcox, CPMA, CCS-P, CST, MA, MT, Director of Content
Identifying new ways to encourage Medicare beneficiaries to schedule and attend their Annual Wellness Exam (AWE) can be difficult, but the Open Enrollment period is a prime time for every payer to identify new beneficiaries and provide a reminder to both new and existing patients that this preventive service does ...
Failure to Follow Payer's Clinical Staff Rules Costs Provider $273K
April 12th, 2021 - Wyn Staheli, Director of Research
Clinical staff (e.g., LPN, RN, MA) provide essential services which allow providers to leverage their time and improve reimbursement opportunities and run their practices more efficiently. There is, however, an ongoing question of how to appropriately bill for clinical staff time. This is really a complex question which comes down to code descriptions, federal or state licensure, AND payer policies. Failure to understand licensing and payer policies led a Connecticut provider organization down a path that ended in a $273,000 settlement with both federal and state governments.
Properly Reporting Imaging Overreads (Including X-Rays)
April 8th, 2021 - Aimee Wilcox CPMA, CCS-P, CST, MA, MT and Wyn Staheli, Director of Content Research
hile many provider groups offer some imaging services in their offices, others may rely on external imaging centers. When the provider reviews images performed by an external source (e.g., independent imaging center), that is typically referred to as an overread or a re-read. Properly reporting that work depends on a variety of factors as discussed in this article.
How Social Determinants of Health (SDOH) Data Enhances Risk Adjustment
March 31st, 2021 - Aimee Wilcox, CPMA, CCS-P, CST, MA, MT, Director of Content
The role of SDOH in overall patient care and outcomes has become a more common topic of discussion among healthcare providers, payers, and policymakers alike. All are attempting to identify and collect SDOH and correlate the data to patient management which is increasingly seen as necessary to address certain health disparities and identify exactly how SDOH affects patient health outcomes. Learn how to address this important subject.
Understanding Skin Biopsy Codes
March 23rd, 2021 - Christine Woolstenhulme, QCC, QMCS, CPC, CMRS
A biopsy is a procedure to obtain only a portion of a lesion for a pathologic exam. According to the AMA, "The use of a biopsy procedure code (e.g., 11102, 11103) indicates that the procedure to obtain tissue for pathologic examination was performed independently, or was unrelated or distinct from other ...
How Reporting E/M Based on Time May Lose Money
March 18th, 2021 - Aimee Wilcox, CPMA, CCS-P, CST, MA, MT, Director of Content
Just like math teachers who require students to show their work so they can see how the student reached their answer, providers are also required to "show their work" through the documentation process in the medical record. By the time a provider has reviewed the patient's subjective complaints (i.e., patient's ...
COVID-19 Vaccines
March 10th, 2021 - Christine Woolstenhulme, QCC, QMCS, CPC, CMRS
To accommodate the new COVID-19 immunizations the CPT editorial panel has approved 11 Category I codes. Watch for new and revised guidelines and parenthetical notes with these codes. For example; which administration codes should be used with the vaccine codes and the NCD codes applicable to the dose being administered. These ...