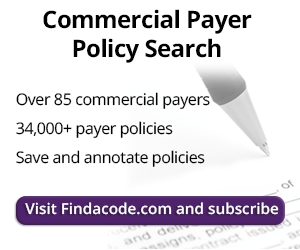 It's a home health crackdown, but your phone's going to ring
August 5th, 2014 - Scott Kraft
0 Votes -

Sign in

to vote or comment.
---
Don't be surprised if you suddenly start to get persistent calls from home health agencies concerning patients you've referred for home health care.
Medicare has directed its supplemental medical review contractors (SMRCs) to crack down on the face-to-face visit rules required to certify home health care by auditing five records from every home health agency in the country to ensure they have the proper documentation of the face-to-face visit.
Because the face-to-face visit has to be done by the physician practice, expect the agencies to be calling to make sure they have the right documentation.
The face-to-face visit requirement to certify and recertify patients for home health care came about under the Affordable Care Act (ACA) as a means to reduce what CMS considered to be the overutilization of home health services believed to potentially be not medically necessary.
At the point of implementation, the provision that each patient referred for home health service have a face-to-face encounter for medical necessity challenged home health agencies and physician providers alike.
The agencies were concerned that their revenue was in jeopardy due to the added documentation requirement. Physician advocates were angry that they were being asked to complete yet another paperwork burden for no additional pay.
While a lot of those hiccups seemed to have gone away, an HHS Office of Inspector General (OIG) audit released in April showed that, of the 644 face-to-face encounter documents reviewed by OIG auditors, 32 percent did not meet Medicare requirements, which extrapolated to $2 billion in annual overpayments.
The face-to-face documentation essentially requires the physician to certify that a face-to-face visit related to the patient's need for home health services took place, that the patient is homebound and that the patient needs medically necessary skilled home care. This must be communicated by the physician in a narrative specific to that patient's need.
The physician may use a template for this, providing it is neither furnished nor completed by the home health agency. This visit must occur within 90 days prior to the start of home health care or within 30 days of it beginning.
Of the home health cases found to be lacking, 10 percentage points lacked face-to-face documentation and approximately 25 percent were missing one of the above required elements. The narrative statements by the physicians were found to be inconsistent.
Expect home health agencies to push on patient specificity, because that is the key to supporting their encounters. For example, a statement that it is taxing to leave home was found by OIG to lack specific patient detail about the need for home health. Instead, it just lifts a line from the CMS definition of homebound.
Examples cited that do not support home health skilled service include too weak to drive, family needs help, unable to furnish own wound care and diabetes. Examples that don't support homebound status include unable to leave home, dementia, functional decline, weak and unable to drive.
OIG also challenged many of the uses of check boxes on certification forms, saying that CMS intended these only for limited situations when generated by the physician or the physician's electronic health record system.
Four recommendations were made by OIG to CMS to reduce errors. First was that CMS use a standardized form for the face-to-face documentation. CMS agreed to consider it, though noted it would eliminate some provider flexibility to port information from the current medical record. Second was to require physicians to include their NPI, which CMS said would not add value.
The third, to provide more education, was agreed to by CMS. The fourth, more oversight, is why you might be getting more calls from home health agencies very soon.
###
Questions, comments?
If you have questions or comments about this article please contact us. Comments that provide additional related information may be added here by our Editors.
Latest articles: (any category)
Chronic Pain Coding Today & in the Future
July 19th, 2021 - Wyn Staheli, Director of Research
Properly documenting and coding chronic pain can be challenging. As is commonly the case with many conditions, over the years, there has been a shift in the identification of different types of pain, including chronic pain. Understanding where we are now and where we are going will help your organization prepare for the future by changing documentation patterns now.
How Does Global and Professional Direct Contracting (GPDC) Affect Risk Adjustment?
July 15th, 2021 - Aimee Wilcox, CPMA, CCS-P, CST, MA, MT, Director of Content
CMS recently announced the 53 Direct Contracting Entities (DCEs) that will be participating in the April 1, 2021 through December 31, 2021 Global and Professional Direct Contracting (GPDC) Model. Among those participating is Clover Health Partners, who runs an in-home primary care program that has the potential to help Medicare ...
How to Properly Assign ICD-10-CM Codes for Pain
July 14th, 2021 - Aimee Wilcox, CPMA, CCS-P, CST, MA, MT, Director of Content
Pain is a common diagnosis among all specialties so it should not be surprising to find there are 162 ICD-10-CM codes for reporting it and over 80 mentions in the ICD-10-CM Official Guidelines for Coding and Reporting which describe when certain types of pain should be reported and how the codes should be sequenced.
Will CMS Allow Medicare Advantage Organizations to Risk Adjust from Audio-Only Encounters? 
July 13th, 2021 - Aimee Wilcox, CPMA, CCS-P, CST, MA, MT, Director of Content
While audio-only telehealth services became a covered benefit during the PHE, CMS put limitations on using the data from those encounters for risk adjustment scoring. Medicare Advantage (MA) plans cannot use the information from these encounters to be scored for risk adjustment; however, it can be used for risk adjustment scoring of ACA plans.
Compliance in the Dental Office or Small Practice
June 29th, 2021 - Christine Woolstenhulme, QCC, QMCS, CPC, CMRS
If your practice does not already have a compliance program in place, you will want to get started after reading this article. We have uncovered some important findings with the Office of Inspector General (OIG) in dental practices you need to be aware of. A compliance program offers standard procedures to follow, ...
Important Changes to Shared/Split Services
June 16th, 2021 - Aimee Wilcox CPMA, CCS-P, CST, MA, MT and Wyn Staheli, Director of Content Research
Reporting of split (or shared) services has always been wrought with the potential for incorrect reporting when the fundamental principles of the service are not understood. A recent CMS publication about these services further complicates the matter.
Understanding Non-face-to-face Prolonged Services (99358-99359) in 2021
June 3rd, 2021 - Aimee Wilcox CPMA, CCS-P, CST, MA, MT and Wyn Staheli, Director of Content Research
Due to the extensive changes in office or other outpatient services (99202-99215), there are many questions which still need to be answered, one of which is related to the prolonged services without face-to-face contact. This article explores the question regarding the appropriate use of codes 99358/99359 and how to report it.