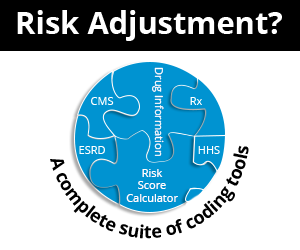 Prolonged Services in an inpatient setting
July 31st, 2009 - Codapedia Editor
0 Votes -

Sign in

to vote or comment.
---
This article will describe the coding for using prolonged services in an inpatient setting. The codes are 99356: Prolonged physician service in the inpatient setting, first hour and 99357 each additional 30 minutes. See the CPT® book for the complete descriptions.
These codes are used as add on codes with only these services, according to the CPT® book:
99221--99233 Initial hospital visit codes and subseuquent hospital visit codes
99251--99255 Inpatient consultation codes
99304--99310 Initial nursing facility codes and subsequent nursing facility codes
90822 and 90829, two psych codes for which the typical time is 75-80 minutes
For an inpatient, a physician may not add the prolonged services codes to any other services. They may not be used with observation or ED services, or with any procedure.
CMS and CPT® instruct us to use these codes differently. In 2009, CPT® changed its definition of the correct use of these add on codes to "requiring unit/floor time beyond the usual service" while CMS still requires that to use the prolonged services codes there be an additional 30 minutes of "face-to-face" time, not unit time. Their description in the manuals did not change with the CPT® description. In CPT® Changes 2009--An Insider's View CPT® gives the rational for this, saying they have revised the description in this way, "...while the inpatient codes are intended to report the total duration of the time spent (continuous or non-continuous) by the physician on the unit."
This makes sense from a coding perspective. Unfortunately, CMS does not agree. There manual instructions continue to emphasize that in order to use the prolonged services codes, the additional time must be face-to-face: (Medicare Claims Processing Manual, Pub 100-04, Chapter 12, Section 30.6.15
Physicians may count only the duration of direct face-to-face contact between the physician and the patient (whether the service was continuous or not) beyond the typical/average time of the visit code billed to determine whether prolonged services can be billed and to determine the prolonged services codes that are allowable.
And, CMS states:
The start and end times of the visit shall be documented in the medical record along with the date of service.
In addition, physicians need to be aware of the typical time for the code, and add the prolonged services codes only when the total time (including the additional 30 minutes of face-to-face time if it is a Medicare patient) meets the threshold. There is a pdf file attached as a resource to this article which shows the typical times for each code, and the threshold times required to use the prolonged services codes.
The time spent in prolonged services does not need to be "more than 50% in discussion of..." as it does for selecting an E/M service based on time. This is a source of further confusion.
Hospitalists often ask how they can use prolonged services when one physician in the group sees the patient in the morning, and another sees the patient in the evening. Only one hospital visit may be billed in a single day. If the first physician documents the time of the initial encounter in the record, and it meets the typical time for the level of service billed, and the second physician spends 30 minutes additional face-to-face time with the patient (for Medicare) and documents time in the record, the second physician could bill prolonged services. Use caution here! Make sure that there is medical necessity for prolonged care, and that the visits both have time clearly documented. The second visit should explicitly state the time was face-to-face for a Medicare patient. An unusual use of prolonged services codes will certainly get the attention of your payers.
Key points:
This is an article about inpatient prolonged services. There are a limited number of codes, listed above, for which a clinician may add the prolonged services codes.
CMS and CPT® rules for inpatient prolonged services are not the same. CMS requires that the additional prolonged services for an inpatient be face-to-face, not unit time.
Use the codes when the time is 30 minutes more than the typical time for the visit. This means the threshold time for using prolonged services changes for each visit.
The chart in the CPT® book is confusing. There is a chart attached to this article, and in the CMS manual, that lists each code and the threshold times for prolonged services.
Document time in the medical record.
Use caution when billing prolonged services for a second physician visit (for coverage). Both physician notes must have time documented.
An unusually high use of these codes invites a payer audit.
###
Questions, comments?
If you have questions or comments about this article please contact us. Comments that provide additional related information may be added here by our Editors.
Latest articles: (any category)
To Our Codapedia Friends!
July 30th, 2020 - Christine Woolstenhulme, QCC, QMCS, CPC, CMRS
Codapedia friends, come and join us at Find-A-Code - a core product of innoviHealth! The information found on Codapedia comes from our sister company, Find-A-Code. If you do not already have a subscription with the greatest online coding encyclopedia, call us and get signed up today. We are offering a ...
OIG Report Highlights Need to Understand Guidelines
July 28th, 2020 - Wyn Staheli, Director of Research
A new OIG report once again highlights the necessity for organizations to fully understand requirements for reporting services and having proper documentation. The types of problems addressed in this report are ongoing issues for multiple types of services and specialties and for many different payers.
Office of Inspector General Says Medicare Advantage Organizations are Denying Services Inappropriately
July 21st, 2020 - Aimee Wilcox
We attended the recent virtual RISE National Conference and had the opportunity to listen to presenters share their knowledge about risk adjustment and HCC reporting and data validation. Among the presenters were representatives from the Office of Inspector General (OIG), who presented findings from encounter data from 2012-2016. They began ...
Use the Correct Diagnosis Codes and Revenue Codes to Get Paid for PAD Rehab
July 15th, 2020 - Christine Woolstenhulme, QCC, QMCS, CPC, CMRS
The initial treatment in rehabilitation for patients suffering from Intermittent Claudication (IC) is Supervised Exercise Therapy (SET) for Symptomatic Peripheral Artery Disease (PAD).  Rehabilitation using SET involves the use of intermittent walking exercise, which alternates periods of walking to moderate-to-maximum claudication, with rest.   When reporting 93668 for peripheral arterial disease rehabilitation the following ...
New Name Same Great Product! "HCC Plus"
July 14th, 2020 - Find-A-Code
Hello HCC Customers! We have made a change in name only to our HCC subscription. The new subscription is now called "HCC Plus". Keep in mind there have been no changes to the product. Using your subscription along with the risk adjustment calculator will ensure you stay current with...
Are NCCI Edits Just for Medicare?
July 14th, 2020 - Christine Woolstenhulme, QCC, QMCS, CPC, CMRS
The National Correct Coding Initiative (NCCI) edits were developed by CMS to help promote proper coding and control improper coding that leads to incorrect payments with part B claims. It is important to understand that NCCI edits do not include every possible code combination or every type of un-bundling combination. With that ...
Payment Adjustment Rules for Multiple Procedures and CCI Edits
July 9th, 2020 - Christine Woolstenhulme, QCC, QMCS, CPC, CMRS
Surgical and medical services often include work that is required to be done prior to a procedure and post-procedure. When there are multiple procedures done by the same physician, group, or another qualified healthcare professional on the same day, the pre and post work is only required once. Therefore, CMS ...