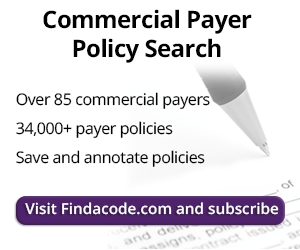 Accurately Reporting Diabetic Medication Use in 2023
December 20th, 2022 - Aimee Wilcox
---
There are several types of diabetes but overall, diabetes is a condition in which the body cannot properly process sugar, leading to high blood sugar levels and complicating factors that can affect multiple organ systems.
Pre-diabetes: This is a condition which blood sugar is higher than normal but not quite high enough to qualify as Type 2 diabetes. This is often controlled through diet and exercise.
Diabetes Type 1: This is a condition in which the pancreas produces very little to no insulin at all, resulting in either too much or too little sugar floating around in the bloodstream. Type I diabetes is always managed with injectable insulin.
Diabetes Type 2: This type of diabetes is also referred to as adult-onset diabetes; although there are many cases of type 2 diabetes noted in children as well. Type 2 may be managed by diet, injectable insulin, oral hypoglycemic drugs, noninsulin injectable antidiabetic medications, or a combination of medications.
Secondary Diabetes Mellitus: This type of diabetes has the same result of abnormal levels of blood sugar but it is brought on not by diet or lifestyle choices, but rather from an underlying disease or drug treatment.
Pre-Existing Diabetes in Pregnancy: This is simply any of the above types of diabetes (e.g., type 1, 2, or secondary) that must be managed during a patient's pregnancy.
Gestational Diabetes: This type of diabetes is brought on during the 2nd or 3rd trimester of pregnancy, and is solely a side effect of the pregnancy itself. Once the baby is delivered, the gestational diabetes usually subsides. It can, however, be an indicator that the patient may develop diabetes type 2 later in their life.
Reporting Diabetes Diagnosis Codes
There are over 1300 ICD-10-CM codes for reporting the various types of diabetes and many of these are combination codes that link co-morbid conditions associated with diabetes and report them in a singular code. For example, the following code describes a type of secondary diabetes with a co-morbid condition affecting the eyes.
E08.3592 Diabetes mellitus due to underlying condition with proliferative diabetic retinopathy.
The categories for reporting diabetes are as follows:
Diabetes due to an underlying condition such as a drug, disease, or other condition (E08.-, E09.-, E13.-)

When reporting these codes, instructional notations will require you to:

Code first the underlying condition that caused the diabetes
Co-morbid conditions associated with the type of diabetes the patient developed
Long-term (current use) of diabetic medications

Type 1 diabetes mellitus (E10.-)
Co-morbid conditions associated with Type 1 diabetes mellitus

Type 2 diabetes mellitus (E11.-)
Co-morbid conditions associated with Type 2 diabetes mellitus
Long-term (current use) of diabetic medications

Pre-diabetes (R73.03)
Complicating pregnancy (O99.891)
Pre-existing diabetes mellitus in pregnancy

Type 1 (O24.0-)
Type 2 (O24.1-)

Gestational Diabetes (O24.4-)
Fiscal Year 2023 Coding Guideline Updates Related to Diabetes
The ICD-10-CM official coding guidelines were updated to provide direction on reporting the use of diabetic medications for diabetic patients, as follows:
For patients with diabetes mellitus type 1, type 2, secondary diabetes, and pre-existing diabetes in pregnancy, report a single code if only one diabetic medication is prescribed. If more two diabetic medications are prescribed, report a code to accurately describe each type of diabetic medication as follows:
Z79.4 Injectable insulin (e.g., Lantus)
For patients diagnosed with gestational diabetes (O24.4-), do not report a separate code for any diabetic medications prescribed, as the gestational diabetes codes include the type of medication management the patient has been prescribed, based on whether the current encounter occurs during pregnancy or during childbirth, as follows:
O24.4- Gestational diabetes mellitus (GDM)
O24.41- in pregnancy
O24.42- in childbirth
Coding Guideline References
For references to the 2023 ICD-10-CM Official Coding Guideline updates related specifically to the reporting process for diabetic medications, please see the following guidelines:
Section I.C.4.a.3
Section I.C.6.a
Section I.C.15.g-i
Sequencing Diabetes Codes
When reporting diabetes and diabetes medication codes, always follow the specific sequencing guidelines for the specific diabetes code that applies to the patient's documented condition. In the case of a secondary diabetes or drug-induced diabetes, you may need to report additional codes to describe those conditions adequately; so look for any code first, code also, or use additional codes to fully describe the patient's condition. For the Z-codes, these are sequenced following the codes that describe the medical condition(s) and can be listed in any order.
Take the time to carefully review the Medications section of the encounter note as providers may not always document the medications the patient is taking in the Assessment/Plan section of the note. Maintaining a list of common oral hypoglycemic drug names, insulin names, and injectable, non-insulin anti-diabetic drug names will facilitate coding.
---
Disclaimer:
The above article is the opinion of the author(s) and should not be interpreted by providers/payers as official guidance. For any questions about the content of this article, please contact the author(s).
###
Questions, comments?
If you have questions or comments about this article please contact us. Comments that provide additional related information may be added here by our Editors.
Latest articles: (any category)
Compliance Billing: Power Mobility Devices
December 27th, 2022 - Chris Woolstenhulme
In May of 2022, the OIG conducted a nationwide audit of Power Mobility Device (PMD) repairs for Medicare beneficiaries. The findings were not favorable; the audit revealed CMS paid 20% of durable medical suppliers incorrectly during the audit period of October 01, 2018- September 30, 2019. This was a total of $8 million in device repairs out of $40 million paid by CMS. We gathered information in this article to assist providers and suppliers in keeping the payments received, protecting beneficiaries, and assisting you in ensuring compliance.
Leveraging Hierarchical Condition Category (HCC) Coding to Improve Overall Healthcare
December 27th, 2022 - Kem Tolliver
Diagnosis code usage is a major component of optimizing HCCs to improve overall healthcare. Readers will gain insight into how accurate diagnosis code usage and selection impacts reimbursement and overall healthcare.
Accurately Reporting Diabetic Medication Use in 2023
December 20th, 2022 - Aimee Wilcox
Along with the ICD-10-CM coding updates, effective as of October 1st, the guidelines were also updated to provide additional information on reporting diabetic medications in both the general diabetic population and pregnant diabetics. Accurate reporting is vital to ensure not only maximum funding for risk adjusted health plans, but also to ensure medical necessity for the services provided to this patient population.
REMINDER: CMS Discontinuing the use of CMNs and DIFs- Eff Jan 2023 Claims will be DENIED!
December 19th, 2022 - Chris Woolstenhulme
Updated Article - REMINDER! This is important news for durable medical suppliers! Effective January 1, 2023, CMS is discontinuing the use of Certificates of Medical Necessity (CMNs) and DME information forms (DIFs). We knew this was coming as the MLN sent out an article on May 23, 2022, but it is time to make sure your staff knows about these changes.
How Automation Could Impact the Future of Medical Coding
December 15th, 2022 - Find-A-Code
Automation is a fact of life in the modern world. As digital systems expand and mature, the creators of those systems are bringing more automation to more industries. Medical coding isn't the exception.
CPT Codes and Medicare's Relative Value Unit
December 13th, 2022 - Find-A-Code
A recently published study looking to explain income differences between male and female plastic surgeons suggests that billing and coding practices may be part of the equation. The study focused primarily on Medicare's relative value units (RVU) as applied to surgeon pay. But what exactly is an RVU?
Identifying the MEAT to Support Reporting Chronic Conditions in the Computer-Assisted-Coding (CAC) World
December 13th, 2022 - Aimee Wilcox
The benefits of computer-assisted-coding (CAC) are great and understanding how to engage with the engine to ensure maximum coding efficiency is vital to the program's success for your organization. But how do you know when to accept an autosuggested code and when to ignore it, especially when it has to do with historical patient data?