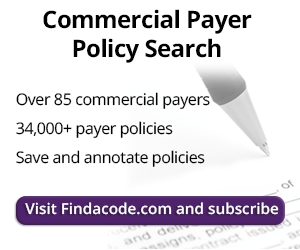 Medical Billing Errors Can Cost More Than Just a Few Dollars
September 7th, 2022 - Find-A-Code
---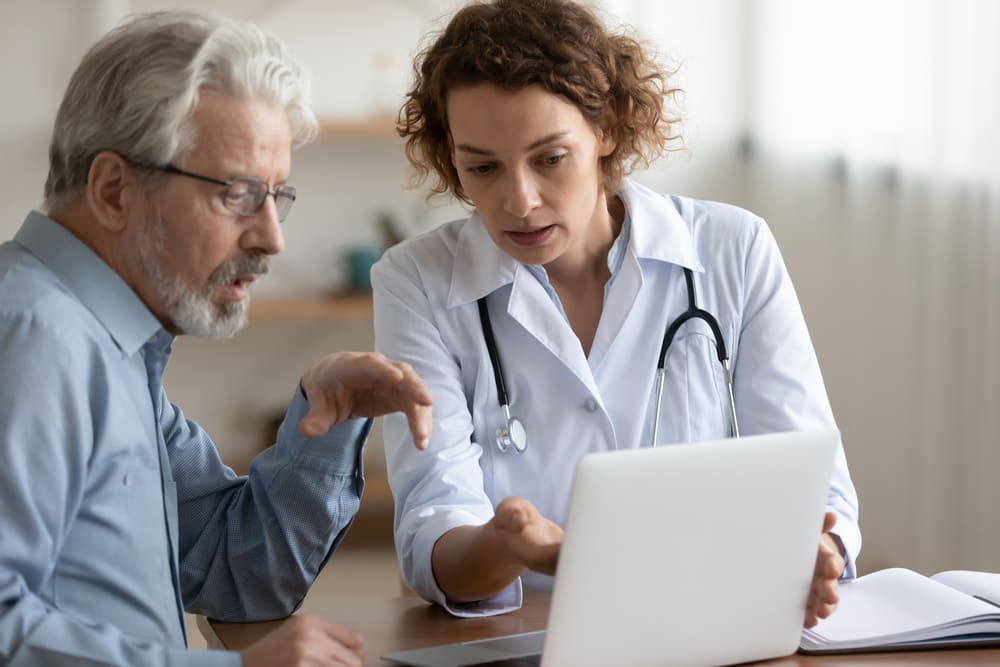 When it comes to medical billing codes, we take seriously our responsibility to provide accurate data. Whether it is ICD-10 or CPT codes, our clients need to be able to trust that what they find in our databases is accurate. Otherwise, errors are waiting to happen. Those errors can sometimes cost more than just a few dollars.
A recent report from the Consumer Financial Protection Bureau shows just what can happen when medical billing errors go unchecked. The report details tens of thousands of complaints among U.S. military service members who have run into billing and payment problems after using Tricare – the government's health insurance plan for the military.
Hurting Credit Reports
One of the most commonly heard complaints was that of incorrect medical billing leading to duplicate bills that went unpaid. The unpaid bills, despite not being legitimate, caused service members' credit reports to reflect medical debt. In one case, a soldier reported seeing his credit score drop by some seventy points for a medical debt he did not legally owe.
Medical debt on a credit report can be enough to prevent someone from obtaining credit. And even when credit can be obtained, a low score almost always means that a consumer will not get the most favorable interest rates and terms. However, it is one thing to have earned a poor credit score through poor financial habits; it's another thing to see your credit score fall because of debt that you don't owe, debt created by medical billing errors.
Some Debts Going to Collection
In some of the more egregious cases, medical billing errors have led to duplicate debts being sent to collection. One particular case involved a soldier whose medical bill was actually paid by Tricare. But a billing error created a number of duplicate bills that were not paid. They went to collections. The soldier is now fighting to stop the collection agency from trying to collect on a nonexistent debt.
It shouldn't be this hard for service members to use their health insurance. It certainly shouldn't be difficult to get a collection agency to back off on bills that are not legitimate. But all of that aside, at the root of what many soldiers are facing is a convoluted medical billing system that can be extremely difficult to understand.
A Ton of Codes
As a medical billing specialist, you are fully aware that there are tens of thousands of codes to deal with. That's a ton of codes as far as we're concerned. There is no way you can possibly memorize them all. You cannot even memorize all the categories and subcategories. You rely on being able to look up medical codes in accurate publications and online databases.
Patients rely on the same thing. When they submit their insurance cards at the office, they expect the billing process to be carried out accurately. They have a right to that expectation. It is not the patient's fault that our medical billing system is so complicated. The patient should not suffer for it.
There is nothing we can do at Find-A-Code to fix the system. We cannot wave a magic wand and make medical billing errors go away. But we can provide the industry with the latest, up-to-date medical billing codes in an easy-to-use online environment.
We invite you to give Find-A-Code a try. No matter what type of code you need to look up, you are just a few keystrokes away from accurate and up to date information. We are doing our part to help cut down on medical billing errors.
###
Questions, comments?
If you have questions or comments about this article please contact us. Comments that provide additional related information may be added here by our Editors.
Latest articles: (any category)
COVID Vaccine Coding Changes as of November 1, 2023
October 26th, 2023 - Wyn Staheli
COVID vaccine changes due to the end of the PHE as of November 1, 2023 are addressed in this article.
Medicare Guidance Changes for E/M Services
October 11th, 2023 - Wyn Staheli
2023 brought quite a few changes to Evaluation and management (E/M) services. The significant revisions as noted in the CPT codebook were welcome changes to bring other E/M services more in line with the changes that took place with Office or Other Outpatient Services a few years ago. As part of CMS' Medicare Learning Network, the "Evaluation and Management Services Guide" publication was finally updated as of August 2023 to include the changes that took place in 2023. If you take a look at the new publication (see references below),....
Can We Score Interpretation of an EKG Towards E/M Medical Decision Making?
October 10th, 2023 - Aimee Wilcox
When EKGs are performed in the facility setting or even in the physician's office, what are the requirements for reporting the service and who gets credit for scoring data points for Evaluation and Management (E/M) medical decision making (MDM)? Let's take a look at a few coding scenarios related to EKG services to get a better understanding of why this can be problematic.
Accurately Reporting Signs and Symptoms with ICD-10-CM Codes
October 5th, 2023 - Aimee Wilcox
Coders often find themselves unsure of when to report a sign or symptom code documented in the medical record. Some coders find their organization has an EHR that requires a working diagnosis, which is usually a sign or symptom, be entered to order a test or diagnostic study or image. Understanding the guidelines surrounding when signs and symptoms should be reported is the first step in correct coding so let's take a look at some scenarios.
The 2024 ICD-10-CM Updates Include New Codes for Reporting Metabolic Disorders and Insulin Resistance
September 19th, 2023 - Aimee Wilcox
Diabetes is a chronic disease that just seems to consistently be increasing instead of improving resulting in a constant endeavor by medical researchers to identify causal effects and possible treatments. One underlying or precipitating condition that scientists have identified as a precipitating factor in the development of diabetes is insulin resistance, which is a known metabolic disorder. As data becomes available through claims reporting, additional code options become possible with ICD-10-CM.
Documenting and Reporting Postoperative Visits
September 12th, 2023 - Aimee Wilcox
Sometimes we receive questions regarding documentation requirements for specific codes or coding requirements and we respond with information and resources to support our answers. The following question was recently submitted: Are providers required to report postoperative services on claims using 99024, especially if there is no payment for that service? What documentation is required if you are reporting an unrelated Evaluation and Management (E/M) service by the same physician during the postoperative period? 
Understanding Gastroesophageal Reflux Disease and ICD-10-CM Coding
August 22nd, 2023 - Aimee Wilcox
Gastroesophageal reflux disease or GERD for short, is a disease that impacts millions of Americans on a weekly basis. Symptoms are uncomfortable, as are some of the tests used to diagnose it, but understanding the disease, tests, and treatments helps us better understand how to code the disease using ICD-10-CM codes.