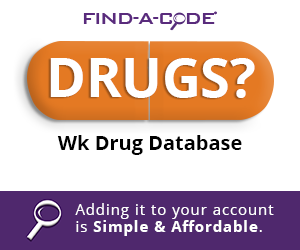 The Beginning of the End of COVID-19-Related Emergency Blanket Waivers
July 19th, 2022 - Aimee L. Wilcox, CPMA, CCS-P, CST, MA, MT
0 Votes -

Sign in

to vote or comment.
---
Healthcare providers have been waiting and watching for any sign of the end of the COVID-19 Public Health Emergency (PHE) and 1135 waivers, but very little has been published about it until recently.
On April 7, 2022, CMS Center for Clinical Standards and Quality/Quality, Safety & Oversight Group published REF: QSO-22-15-NH & NLTC & LSC, "Update to COVID-19 Emergency Declaration Blanket Waivers for Specific Providers," which addresses the initial retraction of certain 1135 blanket waivers specific to:
Skilled nursing facilities (SNF)
Nursing facilities (NF)
Inpatient hospices
Intermediate care facilities for individuals with intellectual disabilities (ICF/IIDs)
End stage renal disease (ESRD) facilities
The termination of these blanket waivers only applies to the above-listed entities and does not have any effect on other blanket waivers that remain in place, such as those specific to hospitals or critical access hospitals (CAHs). The retraction or end to these blanket waivers will take place in two waves, as follows:
Blanket Waivers Terminated in Wave 1
Effective May 7, 2022
Skilled nursing facilities (SNFs) and nursing facilities (NFs) will no longer have the ability to restrict residents from participating in in-person groups and meetings.
Regulation 42 CFR §483.30(e)(4) will no longer allow physicians to delegate any tasks to a physician assistant (PA), nurse practitioner (NP), or clinical nurse specialist (CNS) under the physician's supervision when the task should be performed personally by the physician.
Regulation 42 CFR §483.30(c)(3) requires physician visits (not already exempted in §483.30(c)(4) and (f)) to be performed by the physician personally.
Regulation 42 CFR §483.30 requires physicians and non-physician practitioners to perform in-person visits for nursing home residents. Watch for updates to the Medicare telehealth approved services list, which should reflect this change.
Per 42 CFR §483.75(b)–(d) and (e)(3), long-term care (LTC) facilities are required to develop, implement, evaluate, and maintain an effective, comprehensive, data-driven QAPI program.
As part of the Detailed Information Sharing for Discharge Planning Long-Term Care (LTC) facilities (42 CFR §483.21(c)(1)(viii)), LTC facilities must assist residents and their representatives in the process of selecting a post-acute care provider using data, such as standardized patient assessment data, quality measures, and resources.
Per 42 CFR §483.10(g)(2)(ii), LTC facility must provide a resident a copy of their medical records within two working days when requested by the resident.
Blanket Waivers Terminated in Wave 2
Effective June 7, 2022
Physical environment for SNF/NF (42 CFR §483.90)

Ends the blanket waiver, which allowed a non-SNF building to become temporarily certified for residents with COVID-19 isolation needs; NFs to be used as temporary COVID-19 isolation and treatment locations; and LTC facilities to use beds (not normally used as a resident's room) to help with emergency situations and to help with surge capacity.

Equipment Maintenance & Fire Safety Inspections for ESRD facilities - 42 CFR §494.60(b) and (d)

Requires on-time preventive maintenance of dialysis machines, ancillary dialysis equipment, and the conduction of on-time, ESRD facility fire inspections.

Facility and Medical Equipment Inspection, Testing & Maintenance (ITM) for Inpatient Hospice, ICF/IIDs and SNFs/NFs – 42 CFR §§418.110(c)(2)(iv), 483.470(j), and 483.90

Requires inspection, testing, and maintenance (ITM) for inpatient hospice, SNFs, NFs, and ICF/IIDs, which was previously waived to prevent potential exposure/transmission of COVID-19 and to reduce disruption of patient care.

Life Safety Code (LSC) and Health Care Facilities Code (HCFC) ITM for Inpatient Hospice, ICF/IIDs and SNFs/NFs - 42 CFR §§ 418.110(d)(1)(i) and (e), 483.470(j)(1)(i) and (5)(v), and 483.90(a)(1)(i) and (b)

LSC and HCFC requires these facilities to adhere to pre-waiver inspection, testing, and maintenance schedules.

Outside Windows and Doors for Inpatient Hospice, ICF/IIDs and SFNs/NFs – 42 CFR §§418.110(d)(6), 483.470(e)(1)(i), and 483.90(a)(7)

Every room used for sleeping must have an outside window or outside door.

Life Safety Code for Inpatient Hospice, ICF/IIDs, and SNFs/NFs - 42 CFR §§418.110(d), 483.470(j), and 483.90(a)

Reinstates quarterly fire drills that move and gather staff together and no longer permits temporary construction that places walls and barriers between patients.

Paid Feeding Assistants for LTC facilities: 42 CFR §§483.60(h)(1)(i) and 483.160(a)

Requires paid feeding assistants to receive the full training, and not the reduced one-hour training allowed with the waiver.

In-Service Training for LTC facilities – 42 CFR §483.95(g)(1)

Requires nursing assistants to receive at least 12-hours of in-service training annually.

Training and Certification of Nurse Aides for SNF/NFs - 42 CFR §483.35(d) (Modification and Conditional Termination)

SNFs/NFs may not employ anyone longer than four (4) months unless they meet all of the training and certification requirements listed in §483.35(d)
Refer to memo QSO-21-17-NH for details related to nurse aid training, waiver extensions based on delayed training due to available capacity, etc.
CMS will continue to review the need for existing emergency blanket waivers issued because of the COVID-19 PHE and repeal waivers as they deem necessary to improve standards of quality that help to ensure resident's health and safety are protected. As findings from onsite surveys have recently revealed significant concerns related to resident care, unrelated to infection control such as but not limited to:
Abuse
Weight loss
Depression
Pressure ulcers
Additionally, the lack of necessary training in paid feeding assistants and nurse aids, as well as waived requirements of a physician or practitioner's performance of in-person assessments, may have also contributed to increased findings of weight-loss, depression, and pressure ulcers, many of which will be rectified with the removal of these 1135 emergency blanket waivers.
###
Questions, comments?
If you have questions or comments about this article please contact us. Comments that provide additional related information may be added here by our Editors.
Latest articles: (any category)
Things to Consider Before Upgrading Medical Billing Software
August 11th, 2022 - Find-A-Code
Your practice has utilized the same medical billing software for years. The medical billing staff says it is time for a change. You don't necessarily disagree, but you also don't know where to begin your search for new software. There are so many vendors offering so many products that making sense of it all can be challenging.
Calendar Year 2023 Medicare Advantage and Part C & D Payment Policies
August 9th, 2022 - Aimee L. Wilcox, CPMA, CCS-P, CST, MA, MT
Each year CMS publishes an Advance Notice of the upcoming years Medicare Advantage (MA) Capitation Rates and Part C and Part D Payment Policies and asks for comments related to it. Each of the comments are carefully reviewed and responded to and often are impactful to changes seen between the Advance Notice and final publication referred to as the Rate Announcement. With health equity as a primary focus for 2023, CMS announced some policy changes that may impact your organization.
How CMS Determines Which Telehealth Services are Risk Adjustable
August 9th, 2022 - Aimee L. Wilcox, CPMA, CCS-P, CST, MA, MT
Medicare Advantage Organizations (MAOs) have gone back and forth on whether or not to use data collected from telehealth, virtual Care, and telephone (audio-only) encounters with Medicare beneficiaries for risk adjustment reporting, but the following published documents from CMS cleared that up once and for all by providing an answer to a question specifically related to this question.
OIG Investigates SCAN Health for Risk Adjustment Overpayments With Surprising Results
July 26th, 2022 - Aimee L. Wilcox, CPMA, CCS-P, CST, MA, MT
We've seen a number of OIG risk adjustment data validation (RADV) audits recently where the independent review contractor was simply looking for any codes the payer reported that were not supported by the documentation, in an effort to declare an overpayment was made and monies are due to be repaid. However, it was refreshing to read this RADV audit and discover that the independent review contractor actually identified HCCs the payer failed to report that, while still resulting in an overpayment, was able to reduce the overpayment by giving credit for these additional HCCs. What lessons are you learning from reading these RADV audit reports?
Addressing Trauma and Mass Violence
July 21st, 2022 - Amanda Ballif
After events of mass violence, it's easy to feel helpless, like there is little we can do. In fact, we can help individuals, families, and communities build resilience and connect with others to cope together. The SAMHSA-funded National Child Traumatic Stress Network has developed a range of resources to help children, families, educators, and communities including the following which you can access via links in this article.
The 'Big 2' HIPAA Rules Medical Billing Companies Must Follow
July 20th, 2022 - Find-A-Code Staff
HIPAA covers nearly every aspect of how medical and personal information is collected, utilized, shared, and stored within the healthcare industry. Title II of the rules is applied directly to medical billing companies and independent coders. The 'Big 2' rules that medical billing companies must adhere to revolve around privacy and security.
The Beginning of the End of COVID-19-Related Emergency Blanket Waivers
July 19th, 2022 - Aimee L. Wilcox, CPMA, CCS-P, CST, MA, MT
It appears that the end of the 1135 waivers related to the COVID-19 public health emergency (PHE) has begun. According to CMS, the residents of skilled nursing facilities, long-term care facilities, and inpatient hospice centers have struggled due to the effects of some of the 1135 waivers. CMS is focusing primarily on removing the 1135 blanket waivers that pertain to certain aspects of care, training, and maintenance of these facilities to ensure the weakest of our citizens are guaranteed adequate care.