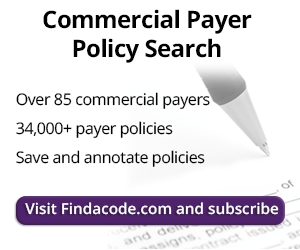 Continuous Glucose Monitoring (CGM) Systems: Leveraging Everyday Tech to Enhance Diabetes Management
March 16th, 2022 - Susan Gatehouse, RHIT, CCS,CPC, AHIMA-Approved ICD-10-CM/PCS Trainer
---
However, is the coding for the treatment and management of diabetes being adequately captured?
Diabetes mellitus (DM) affects over 400 million people worldwide. It is a chronic disease of inadequate control of blood levels of glucose that affects the body's ability to turn food into energy.
Essentially, the food you eat is broken down into sugar (glucose) and released into the blood to be used as the body's primary energy source. This increase in blood sugar causes the pancreas to release insulin, a hormone that acts like a key to enable the glucose to enter the body's cells so it can be leveraged.
Lack of insulin or the inability of glucose to enter cells causes sugar to build up in the blood, which, over time, can lead to complications.
Diabetes has many subclassifications, but the two main types of DM are type 1 and type 2. Type 1 diabetes (previously called insulin-dependent or juvenile diabetes) is typically diagnosed in children or younger adults, though it can develop at any age. With type 2 diabetes, patients' problems begin when the cells in their body start to not respond to insulin as well as they should. This is called insulin resistance, which causes high blood sugar levels (hyperglycemia). This is the most common type of diabetes.
As noted, people with diabetes have trouble regulating glucose. Regularly checking blood glucose levels is important. Maintaining those levels within a target range helps improve energy and mood while preventing or delaying severe health complications.
Patients with diabetes have to undergo fingers pricked with lancets to test blood sugar several times a day. These needle pricks can be painful, often resulting in less frequent testing. Out-of-control blood sugars can occur with less testing, resulting in increased hospital admissions and decreased health outcomes.
A continuous glucose monitoring system (CGM) is a compact medical system that continuously monitors blood sugar levels, essentially in real time. CGM systems enable patients with diabetes to manage their condition better. There have been tremendous technological advances made in glucose monitoring systems, representing perhaps the most significant progress made in controlling diabetes since insulin was discovered!
...
Read the entire article at ICD10monitor by clicking here.
This article originally published on March 7, 2022 by ICD10monitor.
###
Questions, comments?
If you have questions or comments about this article please contact us. Comments that provide additional related information may be added here by our Editors.
Latest articles: (any category)
Reporting Modifiers 76 and 77 with Confidence
April 18th, 2023 - Aimee Wilcox
Modifiers are used to indicate that a procedure has been altered by a specific circumstance, so you can imagine how often modifiers are reported when billing medical services. There are modifiers that should only be applied to Evaluation and Management (E/M) service codes and modifiers used only with procedure codes. Modifiers 76 and 77 are used to identify times when either the same provider or a different provider repeated the same service on the same day and misapplication of these modifiers can result in claim denials.
Five Documentation Habits Providers Can Use Implement to Improve Evaluation & Management (E/M) Scoring
April 11th, 2023 - Aimee Wilcox
Provider education on E/M coding updates is vital to the success of any organization, but how do you whittle down the massive information into bite-sized pieces the providers can learn in just a few minutes? Check out the five steps we have identified to teach providers in just a few minutes that can significantly impact and improve coding outcomes.
Second Quarter 2023 Updates are Different This Year
April 6th, 2023 - Wyn Staheli
The second quarter of 2023 is NOT business as usual so it is important to pay attention to ensure that organizational processes and training take place to avoid mistakes. Not only have ICD-10-CM coding updates been added to the usual code set updates (e.g., CPT, HCPCS, ICD-10-PCS), but the end of the COVID-19 Public Health Emergency will bring about changes that will also take place during the quarter (but not on April 1, 2023.
7 Measures Developed by the HHS Office of Inspector General (OIG) to Identify Potential Telehealth Fraud
March 28th, 2023 - Aimee Wilcox
A recent review of telehealth services reported in Medicare claims data during the pandemic where these seven measures for identifying suspected fraud, waste, and abuse were applied, revealed more than a thousand Medicare providers potentially committed fraud during this period. What are the measures the OIG applied during their review, and how will that impact future telehealth guidelines moving forward?
MUEs and Bilateral Indicators
March 23rd, 2023 - Chris Woolstenhulme
MUEs are used by Medicare to help reduce improper payments for Part B claims. This article will address the use of the National Correct Coding Initiative (NCCI) and Medically Unlikely Edits (MUEs) and how they are used by CMS.
It is True the COVID-19 PHE is Expiring
March 16th, 2023 - Raquel Shumway
The COVID-19 PHE is Expiring, according to HHS. What is changing and what is staying the same? Make sure you understand how it will affect your practice and your patients.
Billing Process Flowchart
March 2nd, 2023 -
The Billing Process Flowchart (see Figure 1.1) helps outline the decision process for maintaining an effective billing process. This is only a suggested work plan and is used for demonstration purposes to illustrate areas which may need more attention in your practice's policies and...